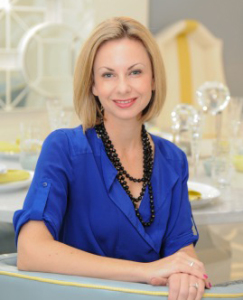 Victoria McKenney
Victoria McKenney is the Principal and Founder of Enviable Designs, an interior design firm based out of Vancouver that specializes in creating warm and inviting residential spaces. Her tagline "comfortable sophistication" says it all.
Victoria has always had a passion for art, she holds a Bachelors Degree in Art History from UBC as well as interior design training; she also continually travels through Western Europe for inspiration. In addition, Victoria is a member of several design associations including CDECA, NKBA, and the Inter-Society Color Council of New York and has been featured in the StyleAtHome blog and the recent book, Spectacular Homes of Western Canada. She has also had the distinction of receiving design honours such as the 2009 Professional Design Award competition by the Canadian national CDECA Association in the category of "Best Interior Under $25,000" for a master bedroom re-design in Kitsilano. Victoria was the only British Columbian designer who won first place that year.
I had the pleasure of meeting Victoria a couple of years ago when we were invited to the evening with Barbara Barry and when I worked with Victoria on revamping her graphic image and business cards. Once I was able to look through her portfolio and got the chance to know her warm and friendly personality I thought she would be a great interview to have on our blog.
Please read on to learn more about this local talent.
Iván Meade – What was your first experience with design?
Victoria McKenney – When I was younger, my parents purchased a house and decided to extensively renovate it.  I remember those meetings between my parents and the architect. I was absolutely fascinated by the blueprint drawings and the entire process of the project.  I think what intrigued me the most was the transformation of those drawings into an actual 3 dimensional result.  That was the beginning of my love of design and architecture.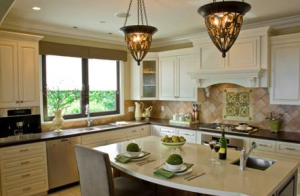 Interior Design by Victoria McKenney
Iván Meade – Who has influenced your style?
Victoria McKenney –  I have travelled quite a bit and every time I visit a new place, I am inspired by its  striking difference to Vancouver, where I was born and raised.  I studied in Italy and I think it's amazing history and culture is what has really inspired me in my designs.  I like spaces to have some character and personality.  So much interior design can be read as too stark – I like to design a space that is warm, inviting and comfortable for my clients.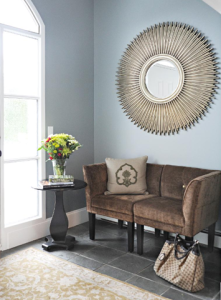 Interior Design by Victoria McKenney
Iván Meade – How would you describe your style?
Victoria McKenney – My style is always evolving.  In general I like a clean but sophisticated approach to design that is classic but with hits of the unexpected. What I enjoy about residential interior design is that I can take input from my clients to create a vision that realizes both our design concepts.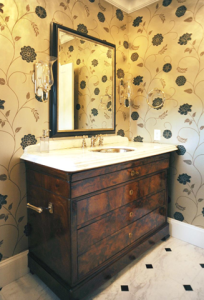 Interior Design by Victoria McKenney
Iván Meade – What do you consider to be your greatest strength as a designer?
Victoria McKenney – My greatest strength would be my ability to personalize all my designs for each individual client.  I do not like to dictate a certain "look" onto them but I like to guide them in the right direction and suggest new ideas.  Design is so personal and my clients take centre stage in how we develop the overall appearance.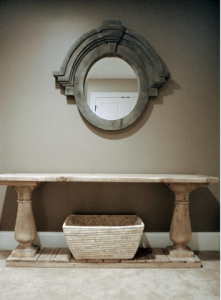 Interior Design by Victoria McKenney
Iván Meade – You mention that you enjoy repeatedly exploring Western Europe and New York, what inspires you most about these travels and how do you interpret this in your designs?
Victoria McKenney – More than anything it is the history of these places.  Vancouver is so young we lack a sense of history – in that it is only about 100 years old.  New York in particular has such a varied history and the architecture/ design and differing neighbourhoods reflect this.  In Europe, there is such a difference in how they live – both professional and personally.  I like to take these ideas and try to translate them into my designs through materials- whether it be fabrics or lighting or furniture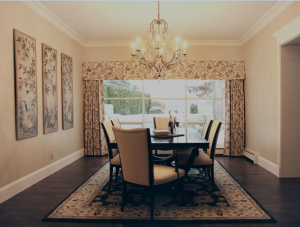 Interior Design by Victoria McKenney
Iván Meade – How/why did you start your own firm? Could you tell me a little about the history of your company?
Victoria McKenney – I started my company, Enviable Designs in 2004.  I knew I always wanted to focus solely on residential design because I enjoy the one-on-one approach with my clients. I began my own company because I didn't want to feel constraints of working for someone else- I needed the freedom to be able to express the ideas I had.  By doing so, I have been able to establish a wonderful clientele that are able to work with myself and therefore, my design visions.  I started out small doing mostly room designs but over the years have grown the business so that most of our projects are large renovations or new builds.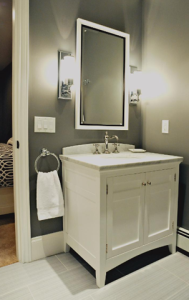 Interior Design by Victoria McKenney
Iván Meade – Do you consider being young in the business as advantage or disadvantage?
Victoria McKenney – Unfortunately I don't consider myself young anymore!  But in general, being younger in relation to designers who have been in the business for 20+ years, is a benefit.  I feel I am able to take a fresh look at spaces and all projects and am able to experiment with all different aspects of design like scale, proportions, texture etc. without preconceived notions.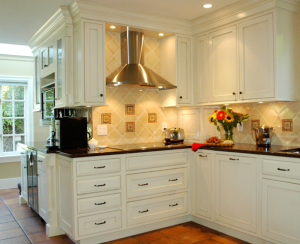 Iván Meade – Last year we both had the opportunity to attend a dinner in honour of Barbara Barry, and this year a lunch with Barclay Butera. What was your impression of the events?
Victoria McKenney – It was an amazing honor to meet with both of these famous designers.  Dinner with Barbara Barry was such a wonderful experience in that she really shared her inspirations for her many designs and accomplishments.  The way she described the west coast light as her inspiration for her latest wallpaper and fabrics line was magical.
Barclay Butera was so down to earth and interested in learning about Vancouver and its history.  He was really personable and such an inspiration.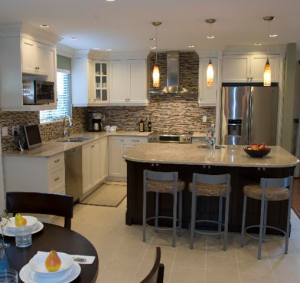 Interior Design by Victoria McKenney
Iván Meade – What are you excited about right now in the world of design?
Victoria McKenney – There are so many new and exciting products out there.  It seems like the design world is finally catching up with environmental issues.  Kravet has come out with some amazing "green" fabrics and the idea of reclaimed and recycling furniture is huge right now.  I look forward to the changes this industry will make in the next 10 years.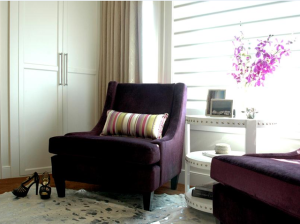 Interior Design by Victoria McKenney
Iván Meade – What project gave you the most satisfaction?
Victoria McKenney – That's a really hard question because all my projects are extremely satisfying.  If I had to choose, it would be the new build projects that I do.  It's a wonderful process to start with just drawings and then see it through the many phases of building such as plumbing, electrical, drywall all the way to the finishing details.  These tend to be the most rewarding because the final result is so impressive.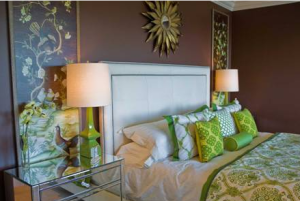 Interior Design by Victoria McKenney
Iván Meade – What would your dream project be?
Victoria McKenney – Many designers would say the dream project would be an unrestricted budget and carte blanche.  However, I feel as though I work on my dream projects all the time- which are working with clients who are building new homes.  I think the restraints of a budget as well as the homeowners own personal aesthetics are so necessary in developing a beautiful interior that reflects themselves.  But of course, I also wouldn't turn down a carte blanche project!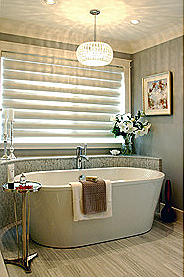 Interior Design by Victoria McKenney
Iván Meade – What is your next design venture?
Victoria McKenney – I currently opened up a small boutique store in Kerrisdale called " ENVIABLE FINDS" which carries all sorts of wonderful home décor items like mohair throws, beautiful soy candles, original artwork by Georgina Farah and colourful, unique pottery.  It is a space that reflects Enviable Designs and my tastes as a designer.  I am constantly searching out new and  beautiful treasures to showcase in my new store.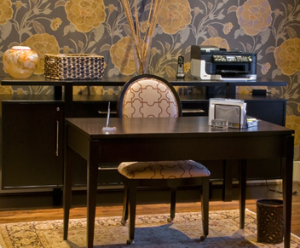 Interior Design by Victoria McKenney
Iván Meade – Lastly, you have already created a stunning body of work in your signature style. What would you like your legacy to be?
Victoria McKenney –  I would like to be known as a strong and personable interior designer whose goal was making the homes of Vancouver more beautiful.

.