---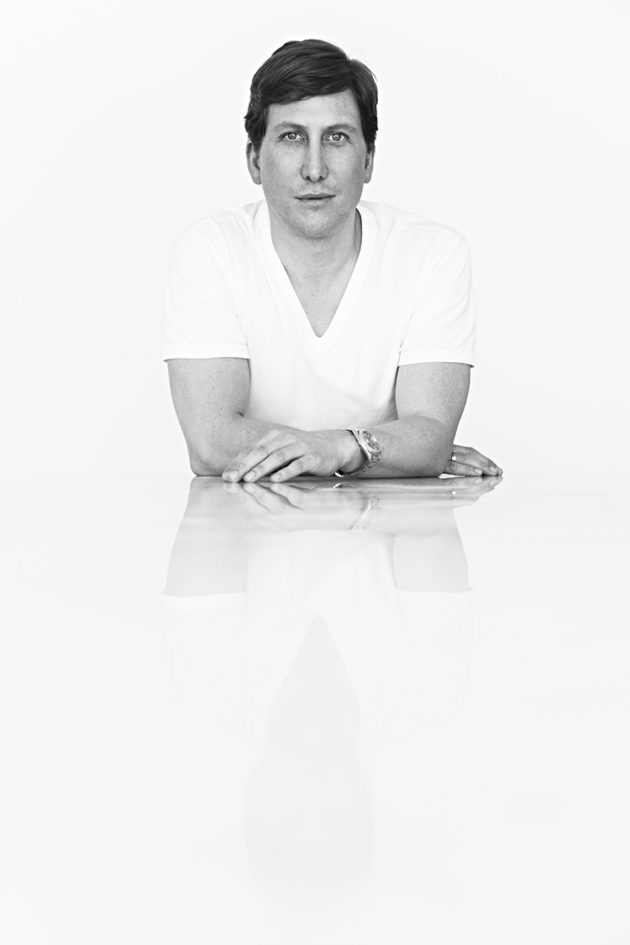 ---
David Hicks
---
I'm sure many of you are wondering how it's possible to get an interview with the late David Hicks, infamously bold designer from the 50's to 80′; and of course, that is not the case here – it is my pleasure to introduce our readers to a brilliant designer from down under (to those of you who haven't seen his work already), who's hot designs are sure to make him a household name all his own, stepping out of the shadows of his eponymous and distinguished predecessor.
David's namesake firm is based in Melbourne, Australia and caters to a multitude of design projects including residential, retail, commercial and hospitality, from architectural to decorative. He has over 14 years of experience and formed his company in 2001, after graduating from RMIT with a Bachelor of Arts in Interior Design (with honours), working with well-known architectural and interior design firms, and receiving the Young Designer of Year award in 1998.
A strong portion of the firm's mantra is collaboration; with the client and with other consultants to ensure that the project has been delivered on budget, on time, and will function well for the end user overtime. His interiors are also clearly influenced by a collaboration of different design periods, styles, colours and textures to create a beautifully layered space.
I can't wait to showcase Mr. Hicks's work and learn more about the man behind his amazing designs, please read on to get in on the conversation…
---
Iván Meade – What was your first experience with design?
David hicks –As a child I was always fascinated by architecture. I used to build my own little houses in the sand pit out of sticks and pieces of found objects.
---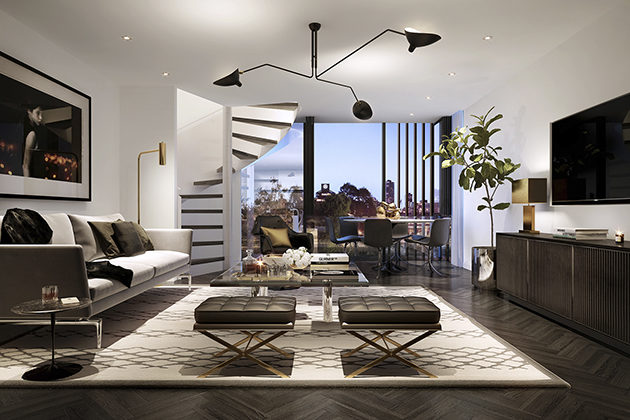 ---
Interiors by David Hicks
---
Iván Meade – You always respect the traditional with a fusion of modernity.  I believe this is what makes your style.  How do you achieve this?
David Hicks – I appreciate the modernist aesthetic and way of planning, but also have a very decorative side to me. I love modernist design form the 50's – how pared back minimalist spaces were overlaid with Persian rugs, knoll furniture, antiques and chandeliers. Very glamorous. This has become part of my signature allowing me to incorporate pieces in my work that have history, nostalgia and significant importance as pieces in themselves.
---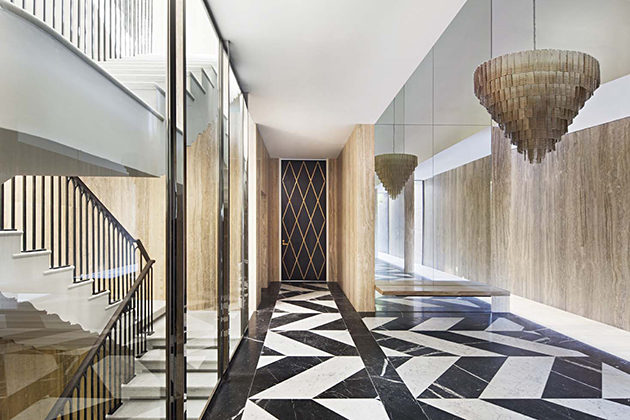 ---
Interiors by David Hicks
---
Iván Meade -The selections of your furniture pieces are always exquisite – What inspired you to include pieces in your projects that are no longer commonly used in today's homes?
David Hicks – I am constantly learning about furniture and decoration and I have a passion for travel, so I come across many beautiful pieces. I include these in my design as a point of difference. I use practical furniture in areas that it is required and then combine pieces that are more like sculptural artwork for the wow factor.
---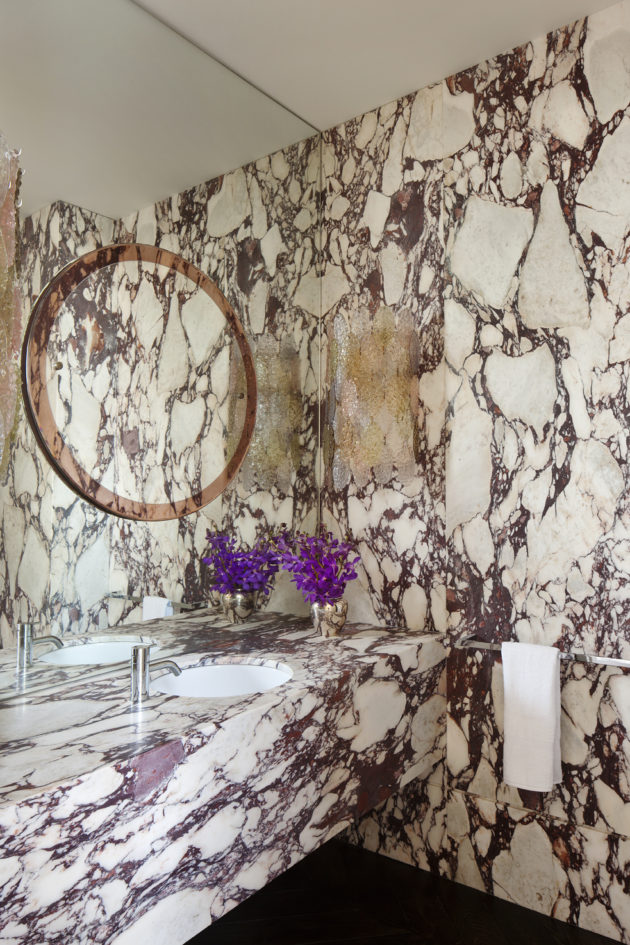 ---
Interiors by David Hicks
---
Iván Meade – What do you look for in a furniture piece? Or, in other words, you are very selective in what goes into your designs. What makes a piece important enough to be used in your projects?
David Hicks – I like to use pieces that have design integrity and that will hold their value. I select furniture that has personality and combine things that do not traditionally match. My designs are more of a collective process giving the client an interior that has soul and that tells a story. I may mix a Frits Henningsen wingback chair with a knoll sofa and a vintage baker coffee table all sitting on a Persian rug with a 19th century chandelier. It is all very calculated while looking explorative.
---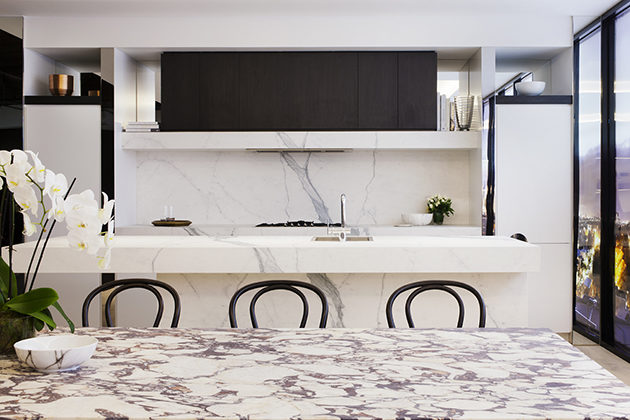 ---
Interior Design by David Hicks
---
Iván Meade – What is your approach to lifestyle and design?
David Hicks – For me lifestyle is design. I am constantly looking at things from a design perspective. I am a very visual person and I do like to be surrounded by things that please me. I enjoy what I do so tend to bring that into every aspect of my life. I am constantly perfecting modern luxury.
---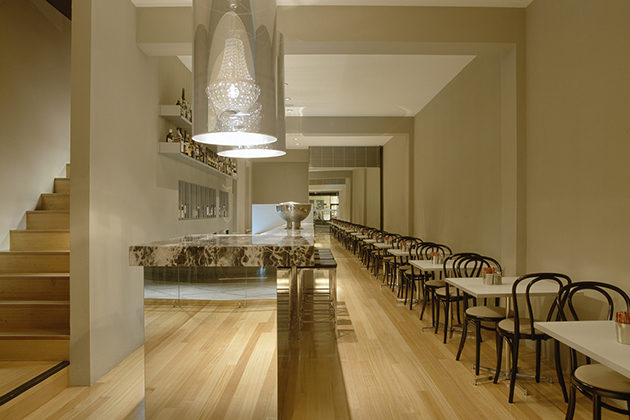 ---
Interiors by David Hicks
---
Iván Meade – All your projects have a very distinctive characteristic – They are "elegant".  How do you achieve this characteristic for all your projects from residential to commercial?
David Hicks – What interests me is luxury and quality. In an ever increasing fast paced world, this is being forgotten. I approach each design the same way in respect of budget. I always strive for a quality outcome and over the years have perfected my detailing and material usage. This is what has led to my projects being consistently elegant and luxurious. It is my trade mark.
---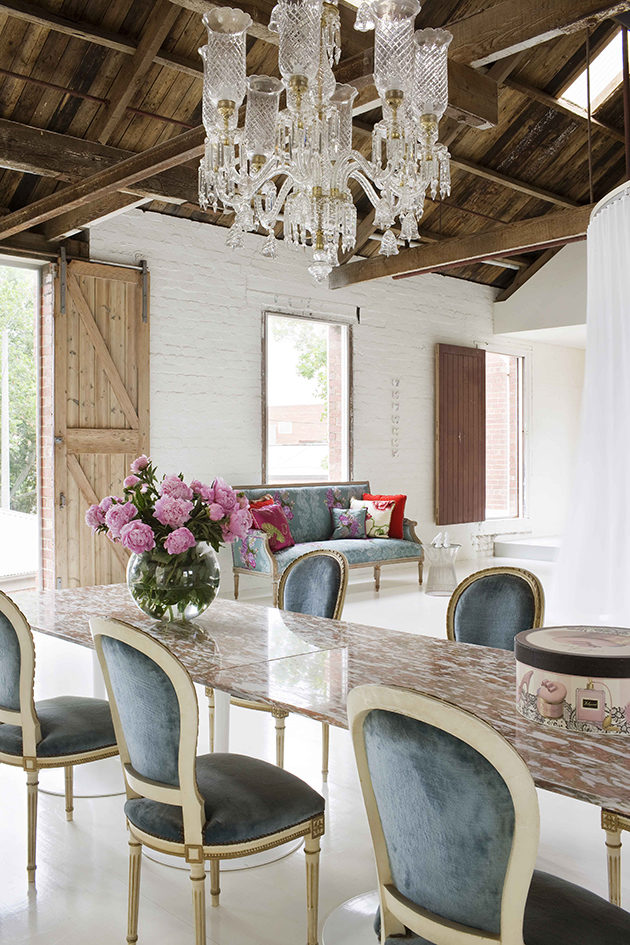 ---
Interiors by David Hicks
---
Iván Meade – What is unique to Australian Style?
David Hicks – Australia is a large country with a small population which is geographically isolated. This condition has made for a highly competitive environment where everyone strives for the best. Therefore we are constantly looking for new and innovative ways to design. We look abroad, up and down, sideways, and everywhere we can for inspiration and then take it all and edit it into our own personal style. I would say Australian style is highly international while having a unique slant on things.
---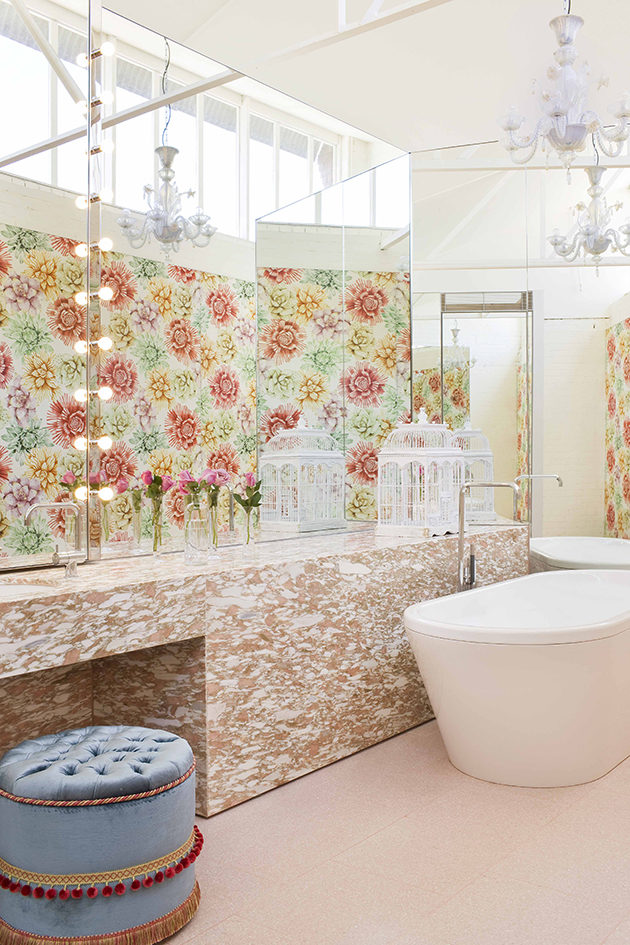 ---
Interior Design by David Hicks
---
Iván Meade – Some styles are a matter of fashion or trends, or a nation's tradition and history, others are from sheer practicality. Is this a direct result of the Australian culture or the Australian landscape/climate or is it mostly just the visual appeal?
David Hicks – Design in Australia, particularly architecture, can be dictated by climate to some degree, especially north Australia where the weather is hotter. The culture in Melbourne, down south, where I am based, is very European, probably where I get the elegance from in my work. It has a darker more sophisticated feel than Sydney and is a design hub within Australia for both fashion and architecture. In my design I tend to forget where I am and concentrate on the quality and detail. I suppose that is why I have worked all over Australia and now internationally, as my look is very transcontinental. It has a European flavour with an American touch and undertones of Asia. I have made this look my own and do not really consider it to be due to location. I tend to stay away from faddish or trend based design as it has no longevity and to me that is not luxury.
---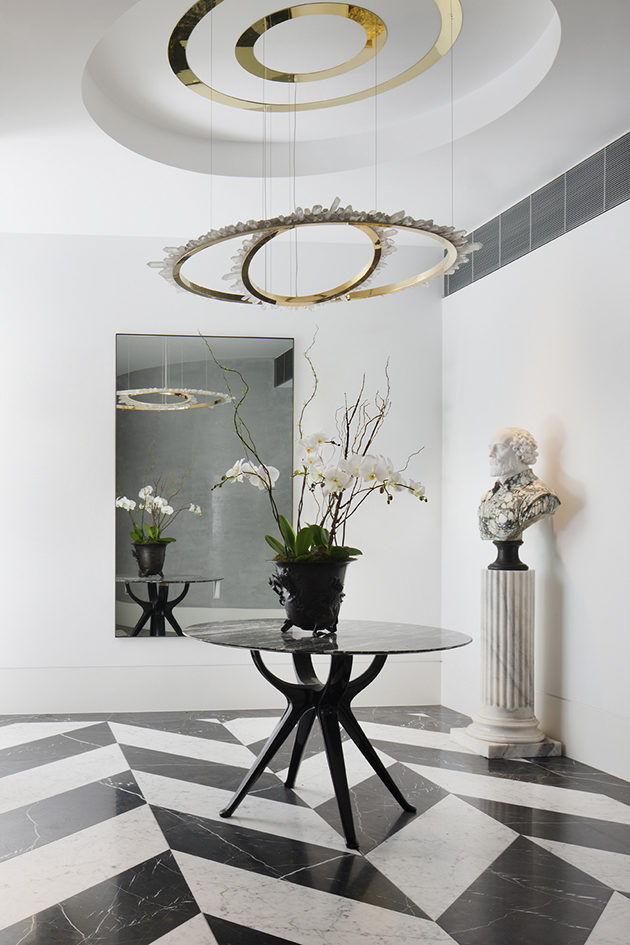 ---
Interiors by David Hicks
---
Iván Meade – How you will describe the value of design?
David Hicks – Design is an integral part of everyday life. Everything you use or see has been designed by someone or by nature. Taking time to appreciate these things is very important to me as it makes you realize the value in life. When I am putting a scheme together I always look for the value in a piece, now this can be looked at in terms of design value, monetary value, aesthetic value, etc. If you cannot notice these values then you cannot evaluate it, and if you cannot evaluate it then it has no value to you.
---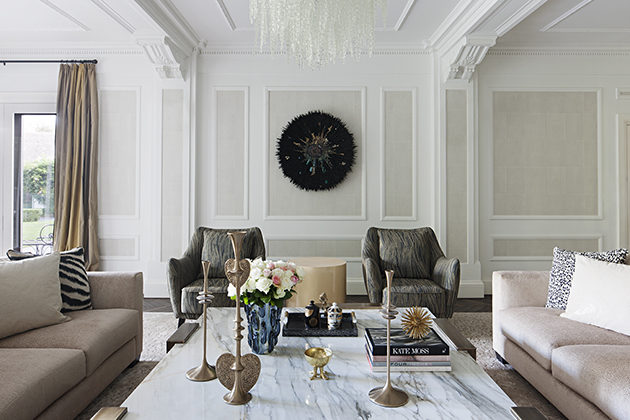 ---
Interiors by David Hicks
---
Iván Meade – Who would you like to design something for?
David Hicks – There is no one person I would like to design for, but someone with an affinity for my design would be high on my list, like Tom Ford, or someone with pure elegance and glamour like the late Audrey Hepburn. I would have liked to have designed her apartment in the 50's. Nothing thrills me more than to design for a client who really appreciates what I do and that can understand the importance of each piece that is out together.
---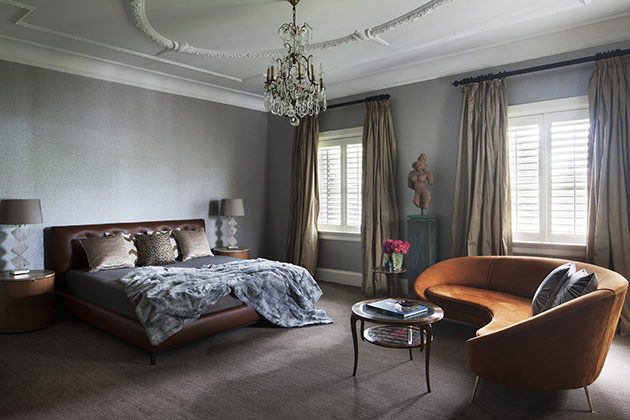 ---
Interiors by David Hicks
---
Iván Meade – What is your newest venture in design?
David Hicks – Every venture is new! We are currently designing numerous penthouse apartments including a development of 11 in Melbourne, Australia. We are working on some hospitality design in the Middle East and hopefully soon will look at opening an office in the US, which I am very excited about.
---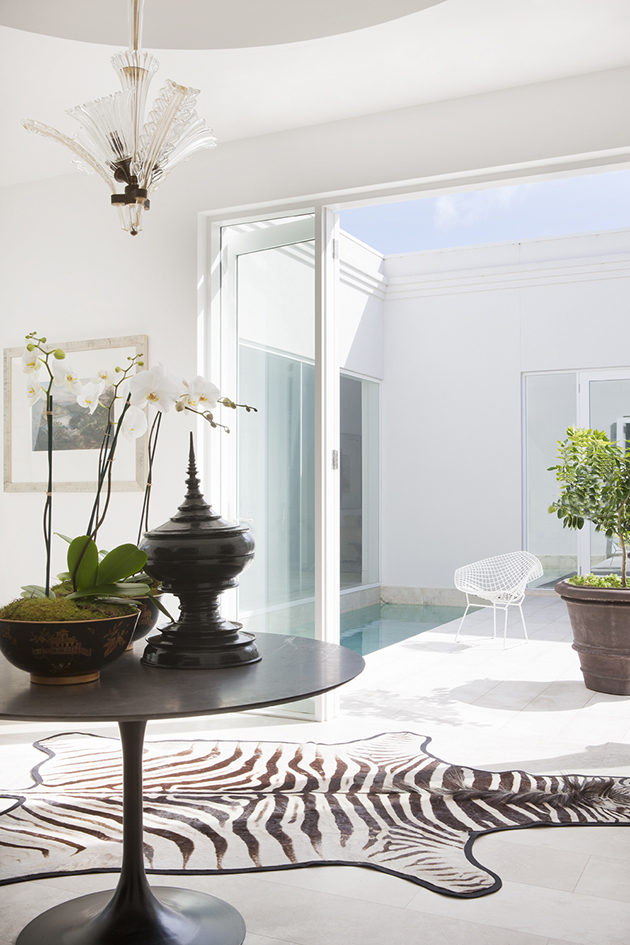 ---
Interiors by David Hicks
---
Iván Meade – You have already created a stunning body of work with many mediums and styles, what would you like your legacy to be?
David Hicks – I would like my legacy to encourage other designers to give it all they have. You only get one lifetime and in that you have to fit all this knowledge. There is just not enough time!
---
I invite you to visit David Hicks's stunning body of work at: