---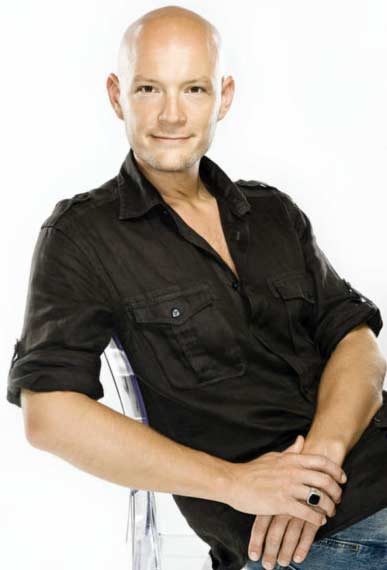 ---
Jonathan Legate
---
Nova Scotian Designer Jonathan Legate has come a long way from his childhood days as an avid design and architecture magazine collector; after opening his own home accessories store at the age of 19, he opened a vintage furniture business, and before long, he opened his own interior consultancy firm (2008). Jonathan's work has been featured in several media outlets as well, including the cover of Canadian Home and Country in 2009 and acting as the guest speaker for various events.
Jonathan also maintains a popular blog, where he not only features before and after projects, he also posts his favourite new design finds, other's blog posts, and small little peeks into his private life (including an exclusive performance by Juno winning artist Melanie Doane at a friends home!).
The spaces Mr. Legate produces are always eclectic, and unique to the person living within it. He applies interesting combinations of textures, sheens, styles, and colour palettes to keep his spaces interesting, and with a splash of fun.
If you haven't already seen Jonathan Legate's work, I can't wait to share it with you! Please read on to get in on the conversation…
---
Iván Meade – What was your first experience with design?
Jonathan Legate – My first "experience" with design began at a very young age.   I spent a lot of time visiting my great aunt Eva in her period Victorian house filled with family pieces. It was an amazing place for a child. Like a living museum, filled with wonderful things you could touch and use. Things that belonged to people you looked like but had never known. Everything had a story or provenance. Giant built in cabinets flanking the fireplaces soared to the ceiling filled with magical treasures! It's where I learned how to behave around precious things and I'm certain it's where my love of them and houses began.
---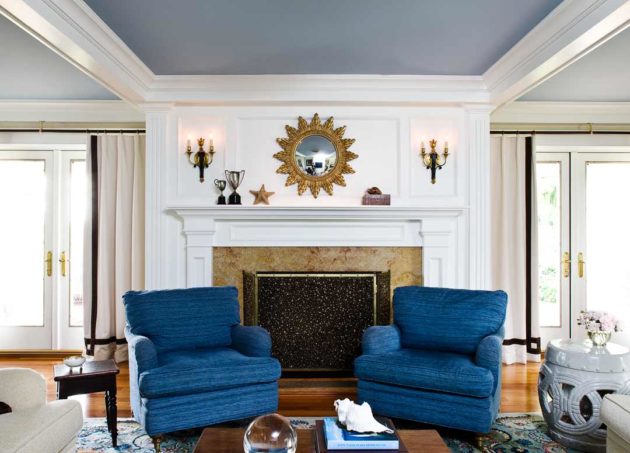 ---
Interiors by Jonathan Legate
---
Iván Meade – What is your approach to life style and design?
Jonathan Legate – I believe in quality and in living with the things you truly love.
Coming home should make you feel like coming home. The things you surround yourself with should fill your heart!
I agree with Katherine Hepburn who said about buying good furniture " When you buy it and it's great you get enormous pleasure out of seeing it and you never remember how much it cost."
I think people should create homes not just houses.
---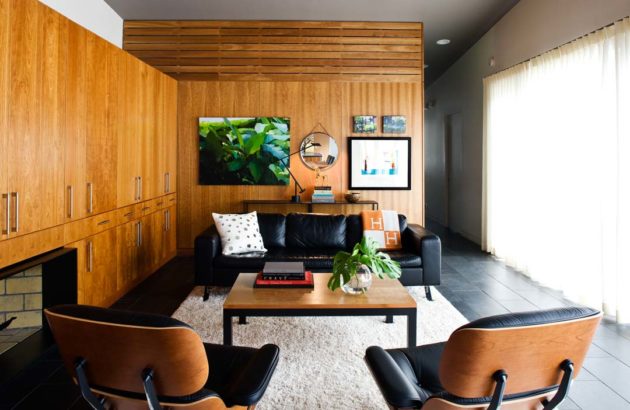 ---
Interiors by Jonathan Legate
---
Iván Meade – I noticed that all your spaces have a seamless integration – How do you achieve that?
Jonathan Legate – With a lot of hands on attention. Most of my projects are completely custom so having trades who are willing to try the unknown and work as a unit is paramount.
I see things as a finished picture but getting there is an organic process. Quality and tailoring take time. Measure twice cut once.
---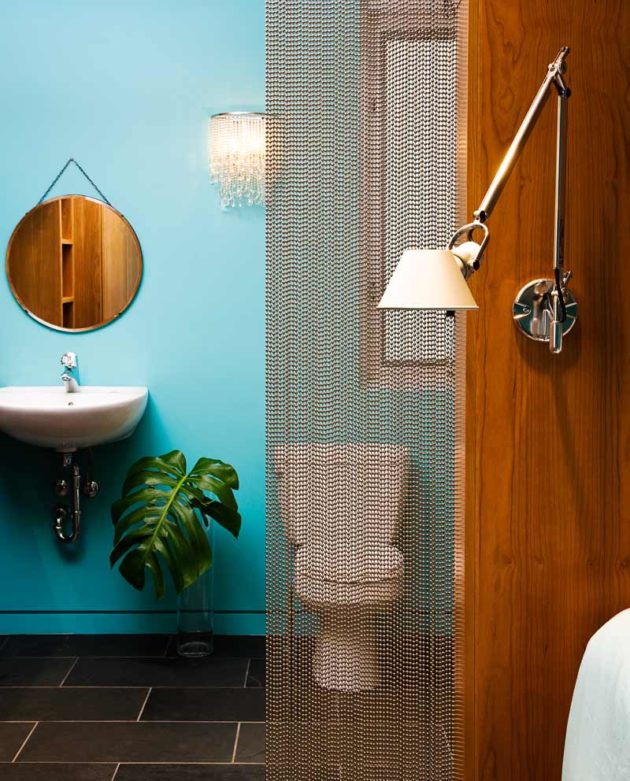 ---
Interiors by Jonathan Legate
---
Iván Meade – With your previous experience as furniture retailer , what do you look for in a furniture piece? Or, in other words, you are very selective in what goes into your designs, what makes a piece important enough to be used in your projects?
Jonathan Legate – Above all I require quality. My clients don't change things every other year so I'm selecting things to last. A lot of my projects include custom pieces designed by me and I want my clients to be happy with them for years. The sofa you end up with should be one you'll recover once or twice in a lifetime but never tire of.
I'll include yard sale items along with iconic pieces. I'm not that worried about pedigree as long as the design is good and the quality is there.
I avoid trends when selecting investment pieces. Clean lines and pure design- traditional or contemporary. Buy correctly and your things will be worth as much old as they were new if not more.
---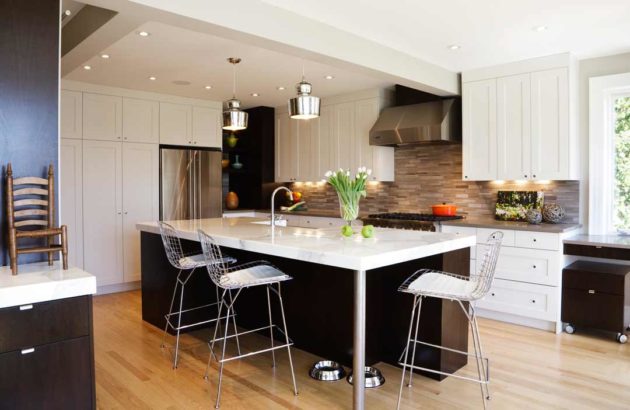 ---
Interiors by Jonathan Legate
---
Iván Meade – I had the pleasure to meet you via twitter – What do you think is Social Media doing to the design industry?
Jonathan Legate – The design industry can be very competitive and sometimes intimidating. Social Media seems to be connecting designers, allowing them to share their work and experiences with an audience of peers. It's a forum for encouragement where designers promote one another and keep up on the latest information. It's also a great way to share your work with a limitless audience of consumers who might never have had the chance to see it.
On a personal note without Social Media you and I would have had to be in the right place at the right time to actually meet. The chances of continuing that meeting further would have been difficult with you on one coast and me on the other.
Social Media has changed that. You can make connections anywhere in the world now and maintain them.
---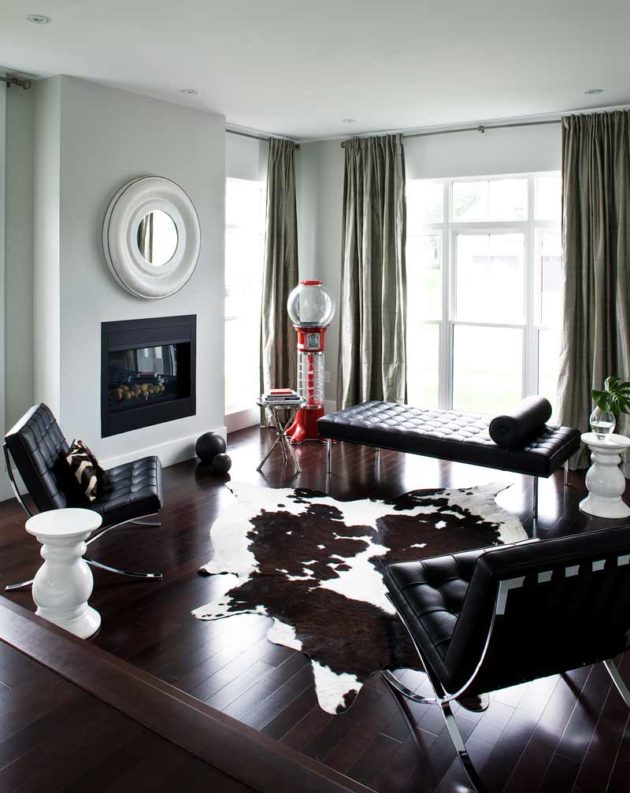 ---
Interiors by Jonathan Legate
---
Iván Meade – What does it mean for you to blog your ideas in design, your travel experiences and basically open your personal life to the web?
Jonathan Legate – Blogging is another creative outlet for me. I enjoy sharing ideas and thoughts with my friends and clients. It's a way for them to explore the various aspects of my work and to gain inspiration.
Parts of my personal life are there too. The parts I choose to share pertain to lifestyle, living well and experiences that shape the way I see things.
The design process is a very personal experience and must be with someone you connect with. Potential clients can see who they'll be working with and gain some insight into my personality. They also get to see a much larger body of work than is on my website.
Yes my life is exposed but there's still plenty of mystery……
---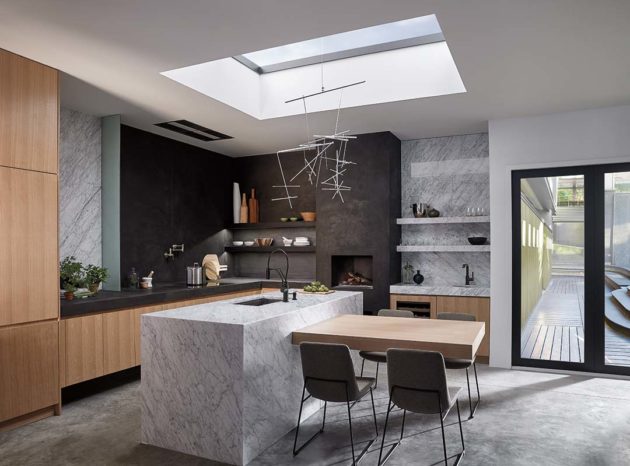 ---
Interiors by Jonathan Legate
---
Iván Meade – What has been the best experience of being a design blogger?
Jonathan Legate – When you begin blogging you wonder what sort of reaction there will be.
I feel fortunate to have had such a positive response to both my work and blog. Through this I have established some great friendships and a very encouraging following who make me smile daily.
---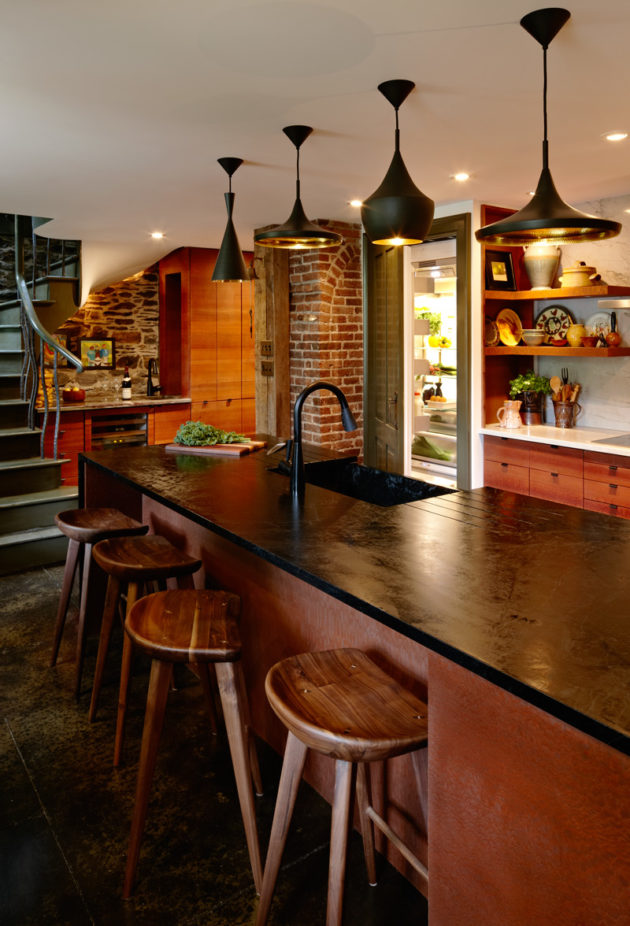 ---
Interiors by Jonathan Legate
---
Iván Meade – It looks like you love gardening – Is this your hobby?
Jonathan Legate – I started vegetable gardening for the first time this spring.
I'm very fussy about what I put into my body (usually) so it just seemed natural to grow my own vegetables. Canadians eat so many imported vegetables growing your own for the one season we can just makes sense.
My friend Gail and I worked on the garden together and it became a sort of a daily vacation from work. We used no pesticides or chemicals of any kind. There is nothing like going out to the garden, picking something and being able to eat it right then and there without questioning what's on it or what's gone in it.
I have grown to love vegetable gardening but continue to have a black thumb with flowers and houseplants.
My real hobby is cooking which I have done very little of this summer. I owe a lot of people a lot of dinner parties.
---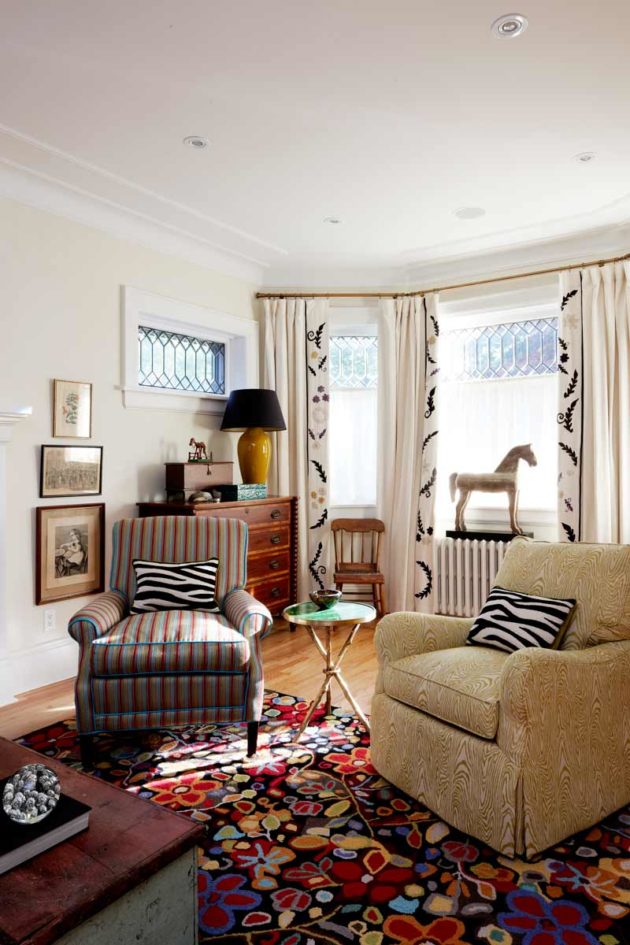 ---
Interiors by Jonathan Legate
---
Iván Meade – Who is Jonathan Legate? (Outside of being Jonathan Legate – the designer)
Jonathan Legate – Pretty much who you see on the blog. A boy with a dog who'd like to make the world a more beautiful place by teaching people to see the beauty in the things that are around them.
As I mentioned before a little mystery is always good.
---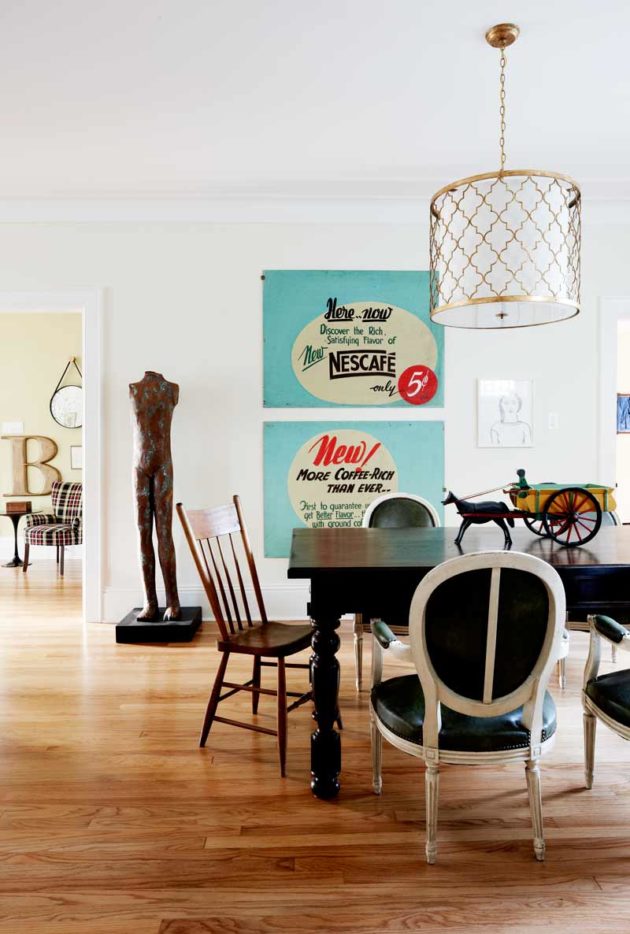 ---
Interiors by Jonathan Legate
---
Iván Meade – You have already created a stunning body of work with many mediums and styles, what would you like your legacy to be?
Jonathan Legate – I'd like to be remembered for creating timeless quality and spaces that feel like home to the people who live in them.
On a larger scale I'd like to have been able to share my belief in living with what you love with as many people as possible.
I want the people I touch to see the little bits of beauty that surround them every day from a raindrop clinging to a leaf to the way the sunlight cascades over a room. If children were taught to see the beauty in small things then maybe they wouldn't destroy them as adults.
---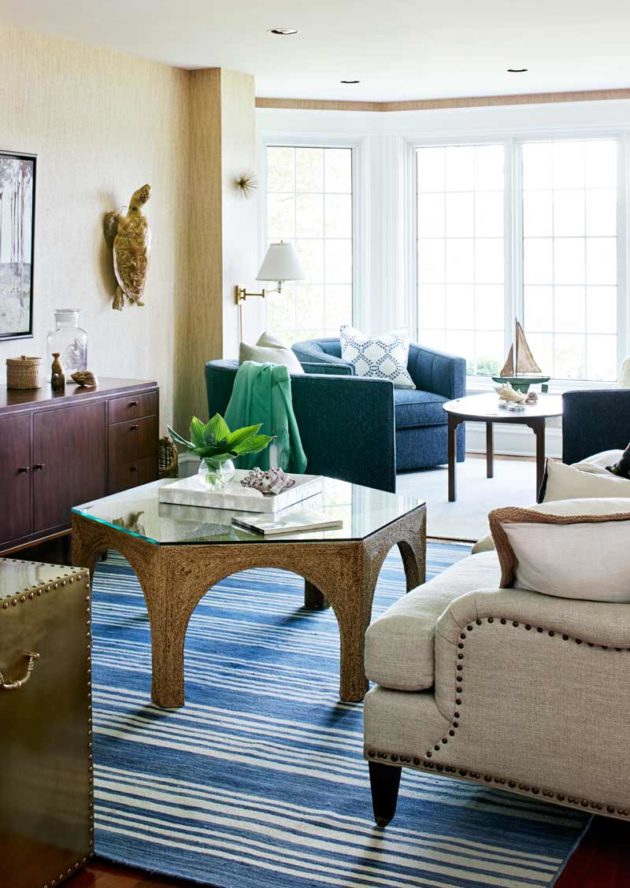 ---
I invite you to visit Jonathan Legate's website + blog at: