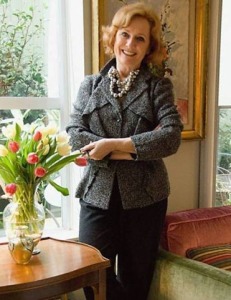 Albarosa Simonetti
Albarosa Simonetti is one of my dearest blogger friends from Vancouver. Her blog, Brillante Home Décor, discusses topics in the most elegant way imaginable such as interiors, art, photography, home staging, interviews, and everything Italian! She also has a second blog about her travels, Brillante Design Travel, about her adventures around the globe seeking out fine art and experiences – it is a personal goal of mine to Travel with Albarosa, she is one of the most knowledgeable colleagues I have had the pleasure of meeting.
Albarosa was raised in Milan, Italy, so she not only admires Italian design, she has lived it. When you combine her Italian upbringing with her current life in Vancouver, naturally, her designs are a wonderful fusion of sleek, contemporary lines and traditional Italian details – with a West Coast flair. Her skills have certainly not gone unnoticed, back in Milan Albarosa was a teacher in Art and Humanities at Ateneo Artistico (now the Interior Design Institute e Ateneo e Creativo), and is also a member of the Contemporary Art Society of Vancouver. Albarosa's stunning photography has earned her a place as director of the Vancouver Association for Photographic Arts and as a board member at Exposure Gallery.
I am so pleased to have the opportunity to pick Albarosa's brain about all things art and design, and to introduce her warm personality to any of my readers who have not yet discovered her work and her blog. Please read on to get in on the conversation….
Iván Meade – What was your first experience with design?
Albarosa Simonetti – If you mean "Was I arranging furniture when I was five?" No, my sister did it for me!
Even if growing up I was always very interested in Interior design, textiles, fine art, antiques, I started late in life to be deeply involved in it. However, my family influenced me aesthetically. One of my mother's passions was painting and she was an interior designer at heart, supervising and managing restoration of our various homes. My father's passion was collecting fine art; he was always coming home with new finds, and as far back as I can remember, he used to take me to museums and galleries. Travel also had a huge influence on me, having been several times to Africa, Paris, Greece, London, Thailand, Brazil and other countries, seeing different cultures, hearing different music, appreciating different styles of architecture. I always lived in well designed and decorated houses. My sister is very talented in this regard and always had the most beautiful houses, and my niece is a successful architect. In short, interior decoration runs in my blood. I grew up with it, I lived it, I breathed it, and today I thrive in it.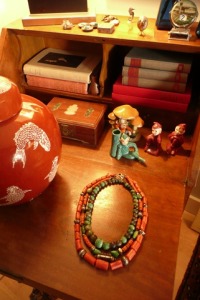 Vignette by Albarosa Simonetti
Iván Meade – You always respect the traditional with a fusion of modernity.  I believe this is what makes your style.  How do you achieve this?
Albarosa Simonetti – I love to incorporate layers, mixing new pieces and family heirlooms, classic and contemporary, expensive pieces and inexpensive ones, which I often source at flea markets and garage sales. I don't have a preferred style in design, but for sure I'm not a minimalist. I love different styles as long as they are comfortable and inviting.
When possible I like to put unexpected or humorous touches in a décor. But, I don't want a house to be perfect or show my own signature, it needs to reflect the client's taste and personality.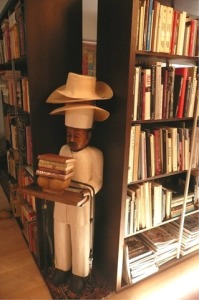 Interior Design by Albarosa Simonetti
Iván Meade – What do you look for in a furniture piece? Or, in other words, you are very selective in what goes into your designs, what makes a piece important enough to be used in your projects?
Albarosa Simonetti – We live in difficult times, exposed to the world's and the earth's suffering, often under stress ourselves. So at home we need to be surrounded by happy memories of our family, our traveling, and what we love. My approach: I don't like rooms too designed or over-decorated. Comfort is a priority. For example, sofas and chairs need to be very comfortable even when formal. As well, a piece of furniture should last a long time, in terms of both structure and style. I always advise my clients to buy less but, over time, to buy quality.
In Interior decoration atmosphere is also very important: it is created by colors, lighting, and accessories. Personal belongings, books, family pictures carefully edited, and fresh flowers: these and other elements give soul to a room. A house needs to tell a personal story, not show how good a designer is. My role is to help clients to achieve individuality. I like placing art on the walls, including black and white photography; it adds a graphic punch in any room. I have a collection in my own bathroom: some mine, others by famous photographer. But don't forget to keep an eye on the mattes for signs of dampness.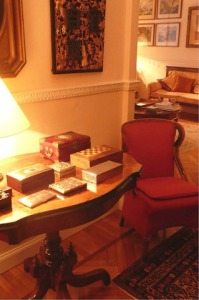 Interior Design by Albarosa Simonetti
Iván Meade – There is a European influence in your timeless interiors, they are not just beautiful and contemporary, but they are also very liveable.  How do you achieve that?
Albarosa Simonetti – Having lived most of my life in Milan, I was exposed from an early age to art, architecture, design, beauty and culture. I still spend several months a year there scouting and sourcing, buying pieces to send to my clients or just discovering new trends and visiting iconic places. It's always a visually intense experience, stimulating ideas, making me rethink the past and look into the future. I try to transmit this in every interior I create, they should reflect the past and the present, have a solid traditional base and new contemporary elements, and I try to avoid the latest trends, since you can't change your sofa like you do with your shoes.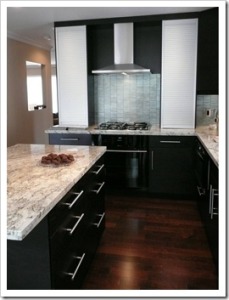 Interior Design by Albarosa Simonetti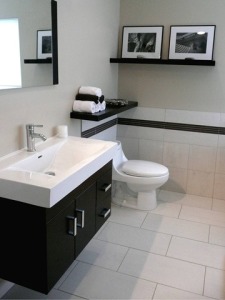 Interior Design by Albarosa Simonetti
Iván Meade – Your photography is exquisite – I read in your blog that you really enjoy traveling and use your own photography for inspiration, how does this affect the outcome of your designs?
Albarosa Simonetti – Photography is a passion, again discovered later in life. I'm on the board of the Vancouver Association for Photographic Arts and was for eight years on the board of Exposure Gallery, in Vancouver. I also belong to the century-old Circolo Fotografico, in Milan. To go back to your question: Photographers need an exercised "eye" for composition, scale, shape; an understanding of colors or shades of black and white and everything in between. They need to look at texture, sources of light. Wait a moment: am I talking about photography or interior decoration? As you can see, they're the same process of visual stimulation.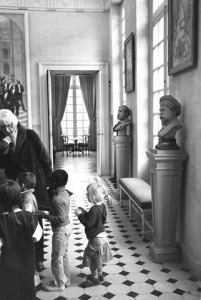 Photograph by Albarosa Simonetti
Iván Meade – I love the fact that you still use your Leica Rangefinder – Do you also have a digital camera or are you a purist?
Albarosa Simonetti – I confess I was utterly against digital for years, but eventually gave in to it for my interior decorating business. But for my fine art photography, I remain a purist and use my Leica Rangefinder, a film camera. I prefer black and white for the atmosphere and the mystery it can create. My pictures are all custom print silver gelatin on fiber-based paper; the process makes them truly archival and collectible. Film is my favourite also because I need to have negatives in my drawers and a contact sheet in my hands so I can choose the best pictures to print. I always need something tangible. I believe black and white digital is not quite there yet, unless you spend a fortune in scanners and printers (up to hundred thousand dollars). Is digital archival? We still don't know if in 100 years digital prints will be intact; certainly color ones will be totally gone, while black and white prints endure.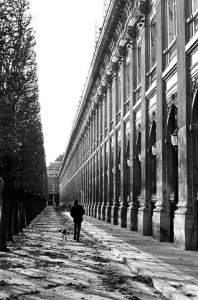 Photograph by Albarosa Simonetti
Iván Meade – What is your approach to lifestyle, photography and design?
Albarosa Simonetti – I love life and I love style: both must blend together. Life must be fully lived, and style must be full of life, otherwise it becomes pure appearance. As for photography, although I appreciate the new conceptual approach and every form of experimentation, if something hangs on your walls it needs to give you pleasure or inspire thoughts or tell a story. Design must be function first and form second. Too often designers want to épater le bourgeois, so they create stunning furniture but at times impossible to use.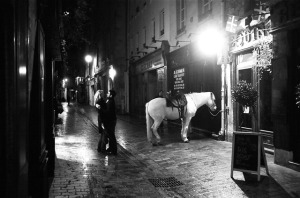 Photograph by Albarosa Simonetti
Photograph by Albarosa Simonetti
Iván Meade – I noticed how much you love all things Italian, and how much you embrace your Italian heritage.  What is the biggest difference you perceive between Canadian Design and Italian Design?
Albarosa Simonetti – I was born, grew up and spent most of my life in Milan, Italy, so obviously I am Italian wherever I live but I have a great appreciation for the North American way of life: not a bad combination of cultures, I would say. As to your question, the gap is closing rapidly. North Americans are becoming more creative, more appreciative of new ideas. Nevertheless, it's intriguing that Italians and other Europeans, with centuries of culture behind them, are often more innovative than North Americans, at least in interior design. Creation and production are deeply linked in Italy, and innumerable designers have been discovered and nurtured by Italian companies, turning them into international icons.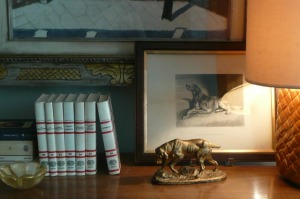 Vignette by Albarosa Simonetti
Iván Meade – I am a big fan of your blog.  Every time you blog about Italy or you go to Milan I want to be there with you and share your experiences – What has been the best experience of being a design blogger?
Albarosa Simonetti – If I was not a blogger, Iván, we probably never would have met and this interview wouldn't have happened, right? The human connections are the best part of blogging.
Like artists, Interior designers generally work in solitude, so it's important to have a venue where you can exchange ideas. I started my blog less than two years ago, timid and uncertain of the path I was taking. But after only a few posts I discovered I was mostly talking about Italian style, so I embraced this focus in a natural way.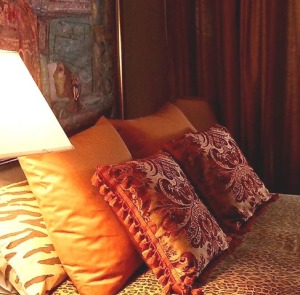 Interior Design by Albarosa Simonetti
Iván Meade – Who would you like to design something for?
Albarosa Simonetti – I would love to design something "with" a child or "with" a teenager to give them a sense of style and harmony at a young age. I said design with because they would need to express their personality and I would just guide them. I would encourage them to use their favourite colors, showing them a harmonious combination, to attach posters on the walls but I would also encourage them to choose some interesting art that would stimulate new interests and ideas.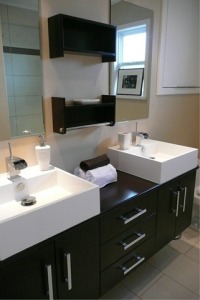 Interior Design by Albarosa Simonetti
Iván Meade – What is your newest venture in design?
Albarosa Simonetti – Something to do with interior decoration but different than design: I was approached in Venice to take charge of selling a collection of antique European furniture and fine art, a very daunting job as it includes pieces of high value, artistically and financially.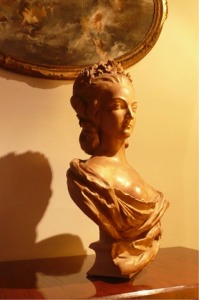 "part of the collection"
I'm currently setting out the steps to be taken and the people to contact.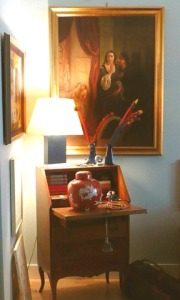 Interior Design by Albarosa Simonetti
Iván Meade – You have already created a stunning body of work with many mediums and styles, what would you like your legacy to be?
Albarosa Simonetti – Legacy? I feel like I've just started. Let's talk again in 10 years. My mission, though, is to make my clients happy every time they walk into their house. I always tell them, use every room every day, and live your house 365 days a year. So, for example, if you don't have guests every month, you may not need a guest room; use it for another purpose. Surround yourself with beautiful things that you love, always put some unexpected or humorous touch in your décor, use the best china and silverware daily. Life is not a rehearsal.
Lastly, having myself become a photographer and an Interior decorator later in life, would like to say to everyone reading this, "Follow your passion now, it's never too late."
I invite you to visit Albarosa Simonetti's website and blog at: