---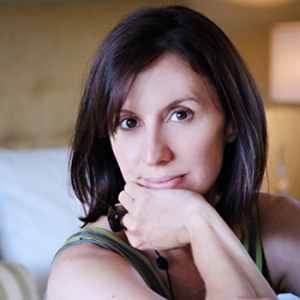 Amie de Toro
---
As Seen in SNAP Victoria – July 2009
Amie de Toro has recently moved her Interior Design business to Victoria after living and working in Madrid, London, New York, Lima and Buenos Aires. She has an exquisitely refined sense of style and has been featured in Elle Décor, House and Garden as well as Metropolitan Home. Amie has also developed a stunning line of home accessories that did very well during her time in New York after graduating from the Parsons School of Design.
Amie was born and raised in Peru and I am absolutely ecstatic to have an introduce a fellow talented, Latin interior designer here on the island, someone who can speak my native language and share my passion.
---
Iván Meade – What is your favourite design find?
Amie de Toro – My favourite design find is a Bauhaus like coffee table that I purchased many years ago in my first ever flea market venture in NYC.
---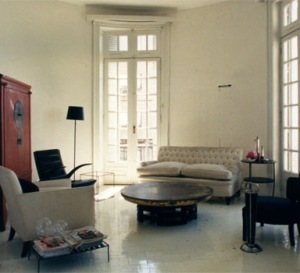 ---
Ayacucho – Buenos Aires
---
Iván – Why is it important to you?
Amie de Toro – This piece marked the beginning of an era for me and the discovery of one of my favourite pastimes of all: strolling down the jammed aisles of flea markets.
---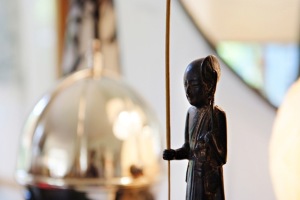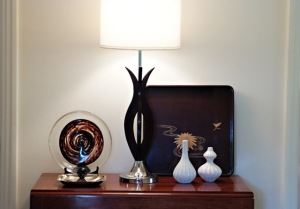 ---
Vignettes Oak Bay Residence – Victoria, Canada
---
Iván – How does this item reflect upon your personal design philosophy?
Amie de Toro – I like objects that are relatively simple in form yet are temperamental in spirit. This Bauhaus like table with its pure lines and clarity of shape stays within the context of function, striving for elegance and character.
---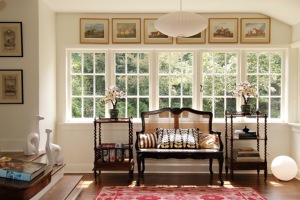 ---
Oak Bay Residence – Victoria, Canada
---
 Iván Meade – What was your first experience with design?
Amie de Toro – I was five years old when I first travelled abroad. My family had planned a trip to Caracas, Venezuela. I remember the moment I set my eyes in the city, I became absolutely captivated by the site of houses and buildings that seemed to be suspended on mountains of exuberant tropical vegetation. After that trip, I spent the following year obsessively drawing all but little houses of all shapes pending from an ocean of wild greenery.
---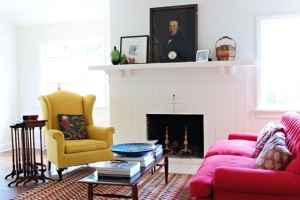 ---
Oak Bay Residence – Victoria, Canada
---
 Iván Meade – We share a common bond with our Latin background. How have you found your heritage has influenced your style?
Amie de Toro – When I think of my heritage it comes to my mind vibrant and bold colors in the form of rich and intricate fabrics made by the natives in my country town Peru. I love color in abundance. Color has the most accessible and uplifting effect I can think of. I believe we should all indulge in color and stay away from being shy when using it.
---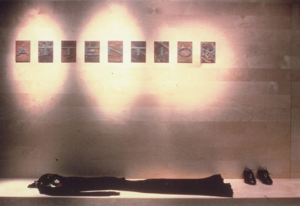 ---
Woodhouse Boutique – London
---
Iván Meade – Who or what else has influenced your style?
Amie de Toro – I cannot think of something or someone specifically. However, having lived and having been exposed to such diverse cultures and people throughout my life has certainly had an impact in my approach to design: I like layering varied and sometimes opposing elements that don't necessarily come from neither the same period of time nor the same corner of the world.
---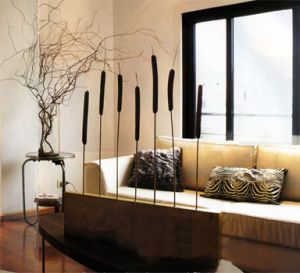 ---
Bulnes – Buenos Aires
---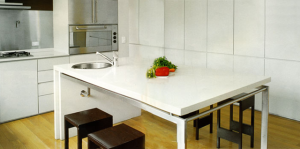 ---
Olivos – Buenos Aires
---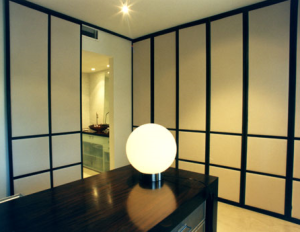 ---
Ayacucho – Buenos Aires
---
Iván Meade – How would you describe your style?
Amie de Toro – To me it's more about connecting different pieces that share some element and trying to find a shared quality. For example, a 18th century Moroccan hand weaved rug that has got its daintiness to it can live next to a Barcelona chair that has its own daintiness. The two share a quality and work together beautifully. I love the eclecticism of combination.
---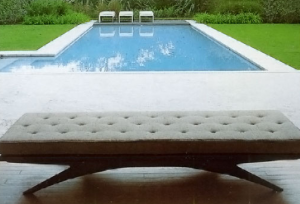 ---
Amie de Toro
---
Iván Meade – What are you excited about right now in the world of design?
Amie de Toro – It is interesting to see how environmentally friendly design has become more desirable and more doable. My sense is that there has been a dramatic leap in interest in sustainability and in the knowledge of it. Through global efforts we can now attain stylish, affordable and contemporary design that is yet responsible to the environment.
---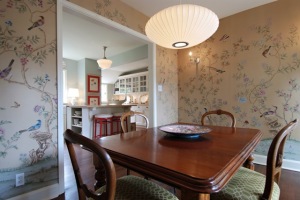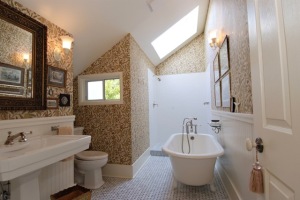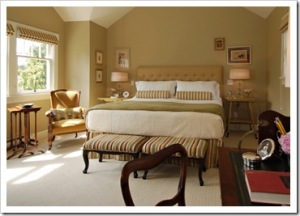 ---
Oak Bay Residence – Victoria BC
---
Iván Meade – What do you consider to be your greatest strength and your greatest weakness?
Amie de Toro – I believe I bring an international and broader perspective into design. Having lived and worked in different environments has given me a quick eye and a deeper understanding of what the design trends and preferences are for each particular region and groups of people. My greatness weakness? Working in pastel tones.
---
---
Oak Bay Residence – Victoria BC
---
Iván Meade – What do you think is missing in the style/homes of Victoria?
Amie de Toro – People are becoming more keen in quality and innovative design here in Victoria. However, it will be nice to see a bit more of boldness and confidence in the approach to design.
---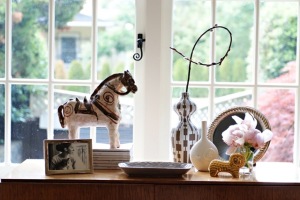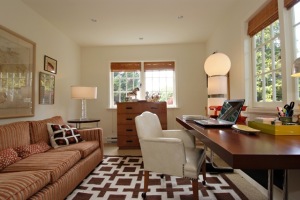 ---
Oak Bay Residence – Victoria BC
---
Iván Meade – What is your next design venture?
Amie de Toro – Since 2001 I have been developing a line of high end home accessories that are manufactured in my hometown Peru. My aim is to introduce and sell my designs in home boutique stores along Canada. The collections embody a unique mixture of urbane, contemporary design and traditional craftsmanship. One of the most rewarding aspects of this job is the chance to help artisans in my country whose work is disappearing as a consequence of the influx of inexpensive, mass produced goods.
---
---
Maga Sabao by Amie de Toro
---
I invite you to discover Amie de Toro's work
Ivan Meade is a local designer and principal of Meade Design Group, a multidisciplinary interior and graphic design studio in the heart of downtown Victoria – www.themeadegroup.com