---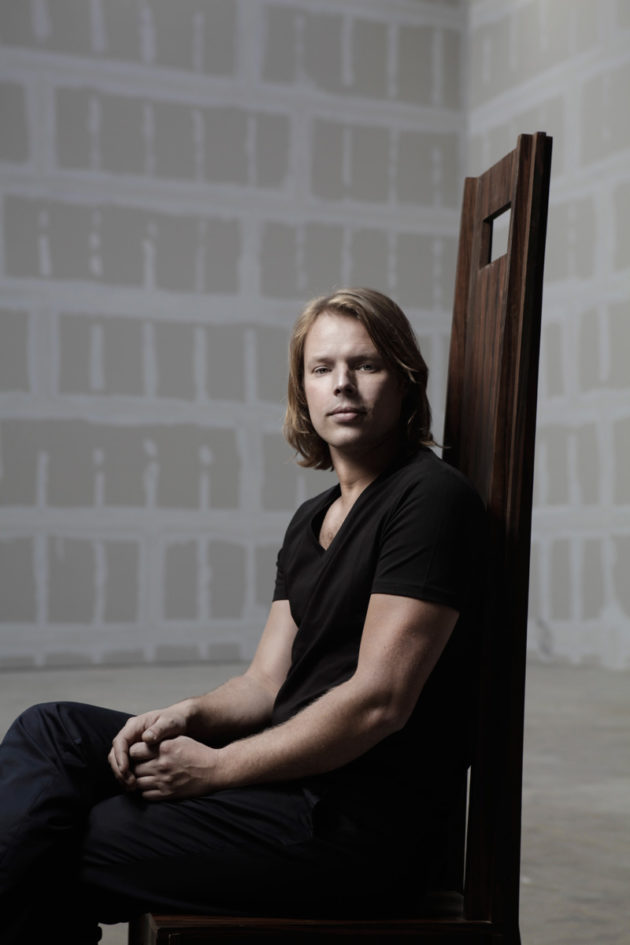 ---
Joost Van Bleiswijk
---
Joost Van Bleiswijk has a great eye for shape and form, he designs pieces with a great respect for traditional techniques and craftsmanship. Joost shares a studio with our previous interviewee, Kiki Van Eijk in the Netherlands where they share ideas that form beautifully created pieces of furniture, art and accessories. Kiki and Joost both graduated from the Design Academy Eindhoven in 2001.
 To learn more please see our interview below…
---
Iván Meade – What was your first experience with design?
Joost van Bleiswijk – My father, Dick van Bleiswijk, was an arts teacher at a high school in my hometown Delft.
I remember going to the school with him in the weekends and pickup or arrange something. The smell of the workshop and the whole atmosphere of creativity was intoxicating to me. At home me and my brothers were encouraged to be creative in all kind of ways. We had a special room where we could work with wood, clay etc.
Later when I went to the design academy in Eindhoven, I was able to use my skills in making, and solving problems in a technical way because of all these years of handicraft, laying with lego and building huts in the woods.
I think my designs are a logical step after all this previous things, still a boy playing and making.
---
Iván Meade – Who or what has influenced your style?
Joost van Bleiswijk – I'm mainly influenced by the history of architecture and design ( or crafts and art pieces) from the earliest time till about the beginning of previous century. I never look to what other designer do, to what trends are or what is said to be cool.
I try to be original in the source of inspiration and therefore I prefer a book about the treasures of Tsar Peter the Great, than the newest flashy design book.
---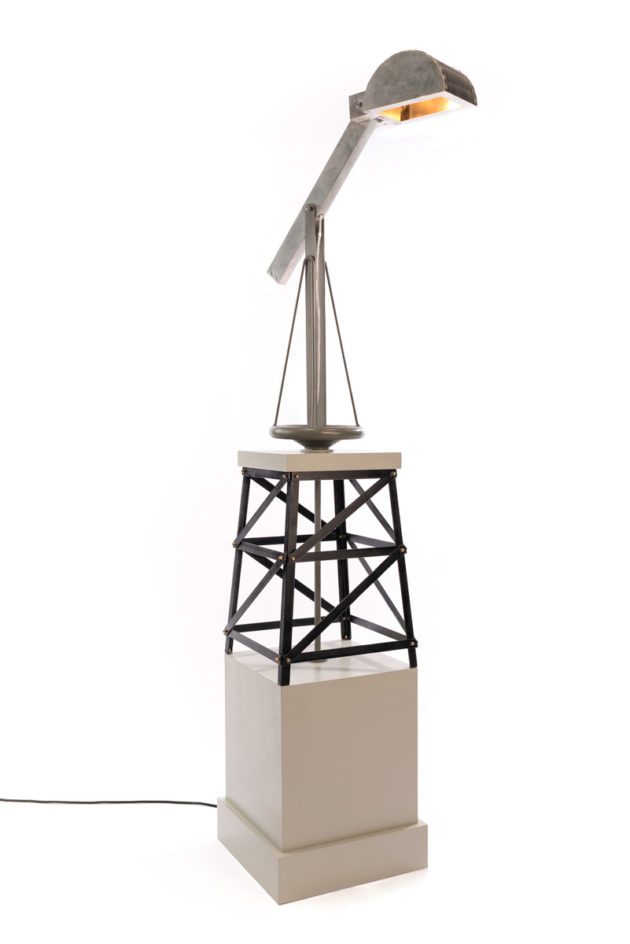 ---
 Joost Van Bleiswijk – Collage 2.0 Mixed Materials
---
Iván Meade – How would you describe your style?
Joost van Bleiswijk – I don't like to describe my style. I don't design in styles, but in dogmas of creation. The compose project are just block of wood, fixed in place by pewter. This results in a limitation of possibilities. Also the single-cut vases where I draw a vase shape on a piece of cardboard, where I fold this line after, is a dogmatic way of getting to shape. Probably the most well-known is the no screw no glue method, where sometimes hundreds of little parts slot in one and other without welds, screws etc, is just a way of designing, in witch I force myself to stretch the method to limits. Where I don't care about stule, It's other described as art deco, modern classics etc. Personally I don't really care.
---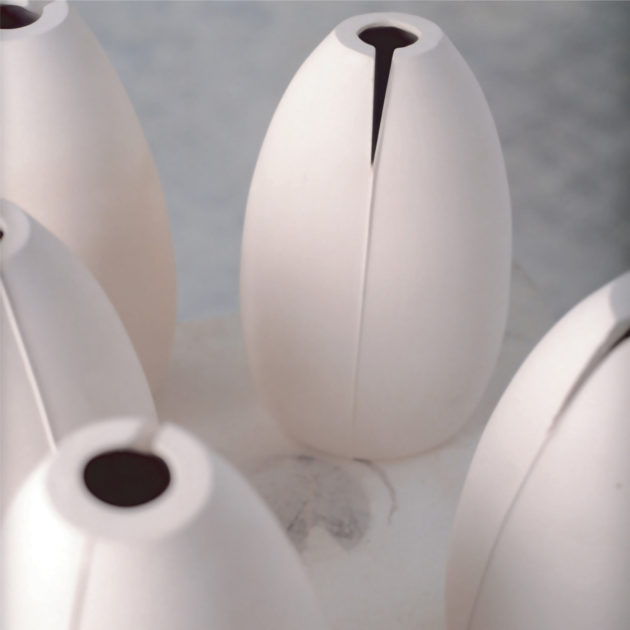 ---
Joost van Bleiswijk – Ceramic Jars
---
Iván Meade – I love your quote "The greatest trend should be the absence of a trend", could you please elaborate on this concept?
Joost van Bleiswijk – If you would design following trends, you would be to late, not original and it would be boring for yourself. If you would decorate your house according to the latest trend, you would have to change it each year. If you come up with a trend, you just tell people what they should buy because money has to be made. If we would all design, create and buy in a personal and original way, a more sustainable, ecologic and personal world arises. Just like in the old days where people had their dresser made by the carpenter for life…
---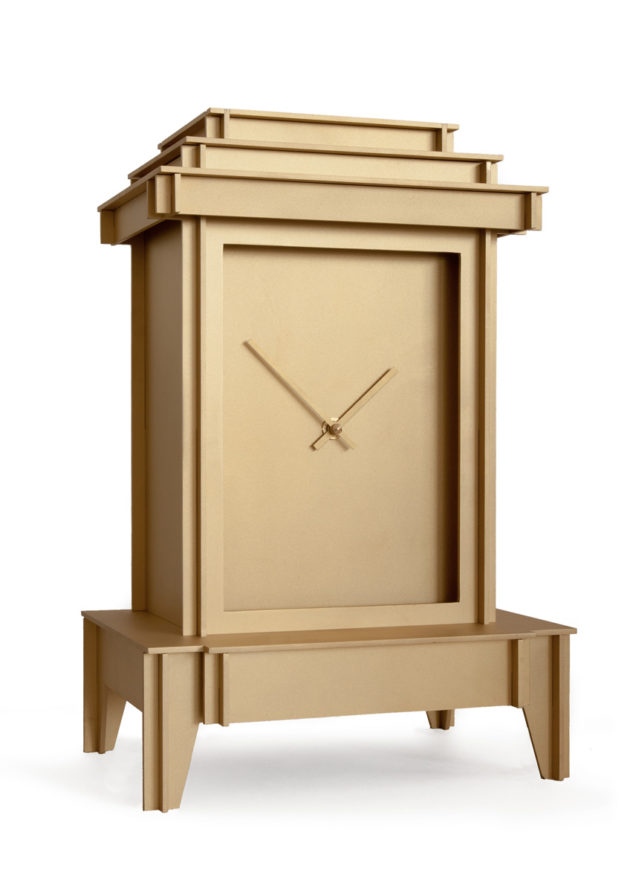 ---
 Joost Van Bleiswijk – One more time little clocks
---
Iván Meade – What books are currently on your bedside or coffee table?
Joost van Bleiswijk – An original Russian pocket encyclopedia with beautiful drawings, from the early fifties, and the large version of Taschen's 'from the library of Sir William Hamilton' . In this book, beautiful fold outs, technical drawings etc of classical vases and amphora's can be found…
---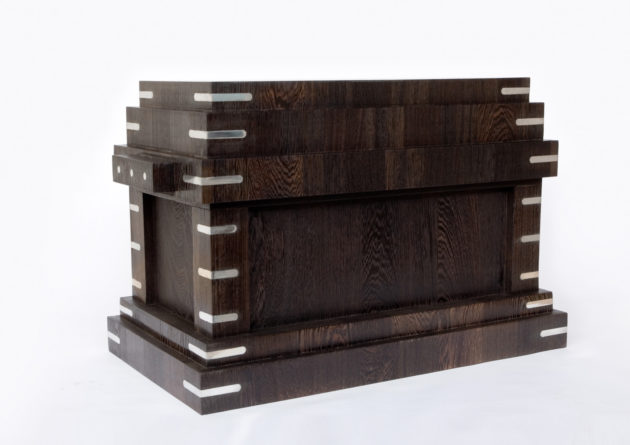 ---
Joost Van Bleiswijk – Polished Pewter, Solid Wenge
---
 Iván Meade – What are you excited about right now in the world of design? Are there any new materials that you can't wait to work with?
Joost van Bleiswijk – In this crises period iI would like in the contrast. I'm planning to work with 24k gold plating, but also with concrete.
I don't get so much inspired with materials, but each project asks for a specific approach and finish.
---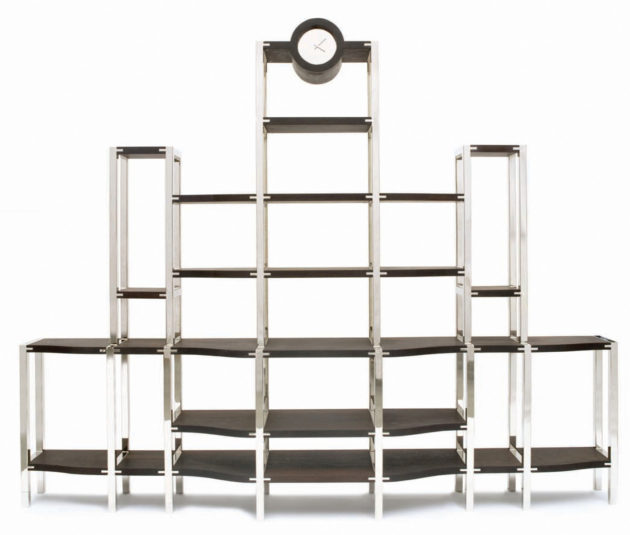 ---
Joost van Bleiswijk – Pallet Rack
---
Iván Meade – What project has given you the most satisfaction?
Joost van Bleiswijk – To slowly create a large collection, and keep on adding more pieces. I try to approach design as telling stories about my fascinations, and ways of working. Not in a teaching way, but in natural and evolutionary way. I only design to finish the ideas in my head. The advantage of being a self producing designer, is that very rarely I have to please anyone. In this way, I can be expressive as I want. Having earned credits for the outcome of this way of working, I'm now asked to come up with surprising and uncompromising designs…
---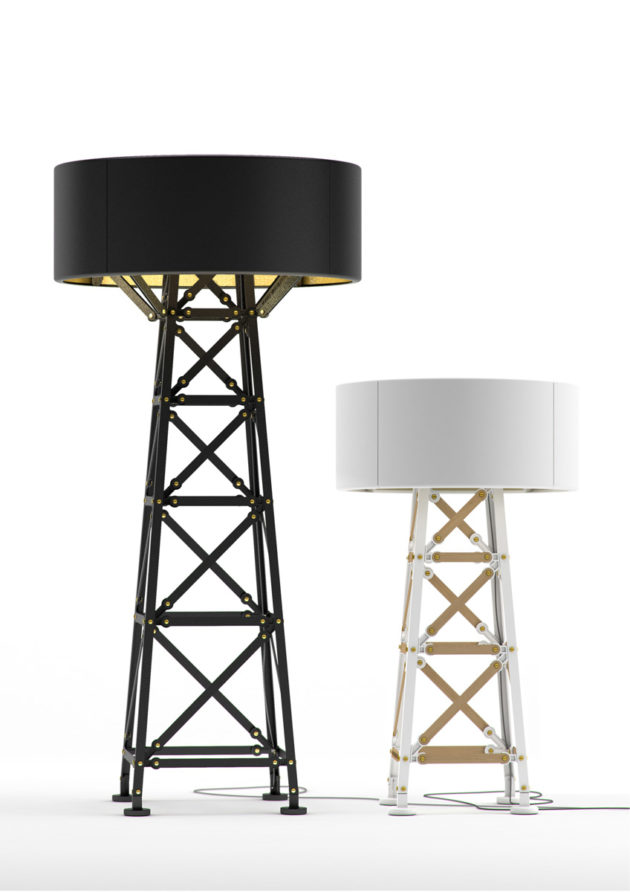 ---
Joost van Bleiswijk – Construction Lamps
---
Iván Meade – What would be your dream project?
Joost van Bleiswijk – I think that's also a matter of evolution of the process, more projects etc.
By the time a large projects has been finished, you might already feel different about it..
But for now I would say the dream project would involve more architecture, more autonomy, and a larger scale.
I think scale is a very important aspect of design.
---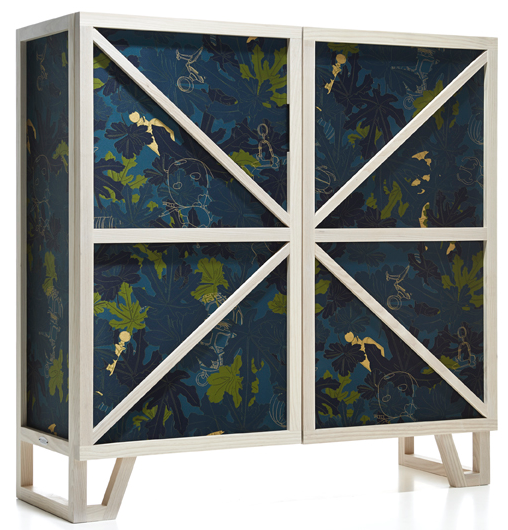 ---
Joost van Bleiswijk and Kiki van Eijk – Tudor Furniture
---
Iván Meade – What is your next design venture?
Joost van Bleiswijk – Keep checking my news section. First the opening of our new studio in February (a giant old Philips factory transferred into the ideal design studio).  Milan fair (not solo this year, but in more than one place you'll find new works) Rotterdam, Rome, Osaka Japan, Paris at Gallery Revolts (it's new, you should check it out). And I think I forget a lot.
---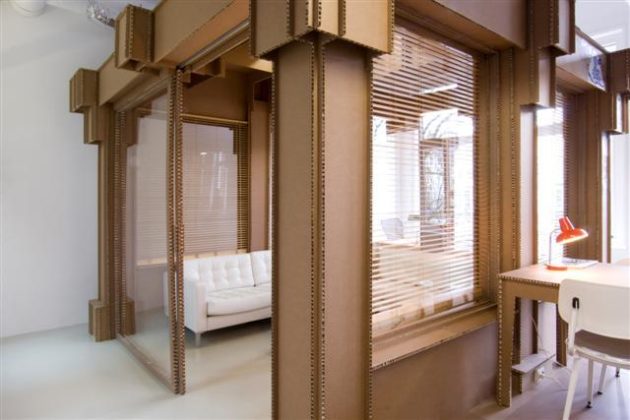 ---
Joost van Bleiswijk and Alrik Koudenburg – Nothing Office
---
Iván Meade – Lastly, you have already created a stunning body of work with many mediums and styles. What would you like your legacy to be?
Joost van Bleiswijk – That the works I create now, are not been thrown away by the time I die, and maybe long after…
---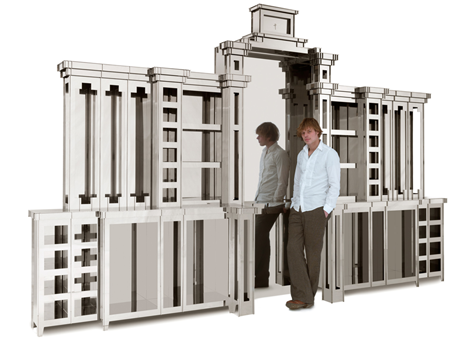 ---
Joost van Bleiswijk
---
 Joost's website is full of fabulous works of art as well as information about the designer and a great news section: