---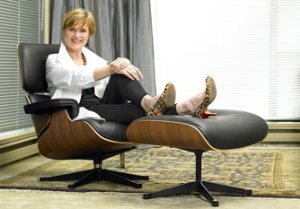 ---
Susan Hargraves
---
Susan Hargraves is perhaps the most well recognized Residential Stylist in Victoria. Her ability to mix styles, her deep knowledge in the decorative arts and her ability to create functional furniture layouts has caught the eye of recognized magazines, as well the Oprah Winfrey show.I had the pleasure of meeting Susan a couple of years ago when she approached Meade Design Group to create the graphic identity for her new venture as a Residential Stylist. Since then we have shared a friendship and a common interest in interior design.
Susan has recently launched the very successful "Rooms that Work" a new and innovative budget friendly approach to stylize any home.
---
Iván Meade – What is your favourite design find? Where did you get this item – How long have you had it?
Susan Hargraves – My favourite design find is my latest project – an 8′ Ikea closet that I had customized to work in my space. It was placed on a plinth to raise it up to fit with the architecture of the room and given elegant , long brushed stainless handles to tie in with other cabinets in the room. The interior organization provides a place for everything, making it easy to store and access the things I need. It allows me to make a small space functional.
---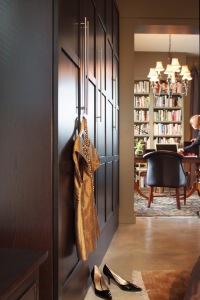 ---
Susan Hargraves
---
Iván – Why is it important/inspirational to you?
Susan – It is that perfect Modernist fusion of form and function – exquisite design, clever storage and affordable price.
---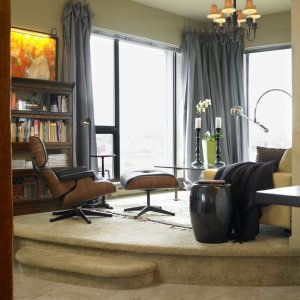 ---
Iván – How does this item reflect upon your personal design philosophy?
Susan – I believe great design should be readily available to everyone. That's why I created the "Rooms That Work" package.
---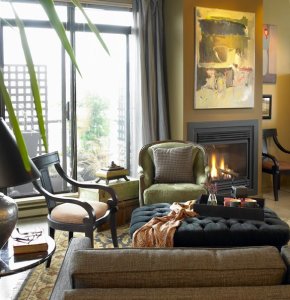 ---
Susan Hargraves
---
Iván – Can you tell me more about your new styling concept box "Rooms that Work" ?
Susan –It's everything you need to pull a room together – from furniture layout to color palette to where to hang your art – all wrapped up in a beautiful presentation box. Through a series of interviews and meetings, I work with clients to help them find their vision for the room and give them the tools they need to make it a reality.
Iván – For our readers who don't know – Could you please explain in your own words what a Residential Stylist does?
Susan –A Residential Stylist is responsible for the look and feel of a space, the things that meet the eye. My personal approach is to first focus on the floor plan. Until that is working, the room will never feel right. Too often people neglect this step and keep adding things to the room and can't figure out why it doesn't work. In fact, a Stylist may choose to reduce and remove decorative elements to create a more pleasing space.
---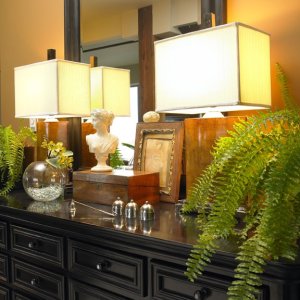 ---
Iván – I also know that as a Residential Stylist you partner up with Liz Mackay from Ambiance Consulting Inc bringing a new flair to Real Estate Staging – Can you tell us why it is important not only to have a well-staged place but also a well-stylized place?
Susan -Again, it's as much about how it feels as how it looks. We work together to create beautiful homes that suggest a life-style. It's the stylistic details that make it real.
---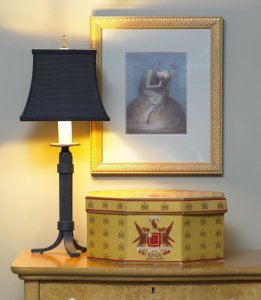 ---
Iván – What was your first experience with design?
Susan – As a student at the Emily Carr College of Art in Vancouver, I designed and and built a houseboat. I'm leaving out the all the wonderful chaos that preceded – literally turning my room and my parent's house upside down every time a creative idea struck, which was fairly often. My mother was a realtor on the West side of Vancouver and I was her favorite assistant – probably before I could talk! I was in and out of houses all over the city, including historic mansions in Shaughnessy, estates on Southwest Marine Drive and wonderful West Coast Contemporary glass and Douglas Fir experiments climbing the mountainside in West Vancouver in the Sixties. I cultivated an eye for beautiful homes early on, as well as a deep appreciation for a range of styles.
---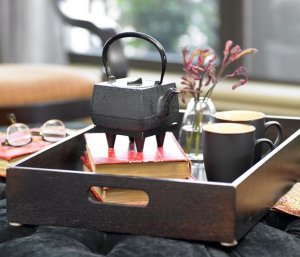 ---
Iván – What are you excited about right now in the world of design?
Susan – The trend toward smaller, more sustainable homes.
---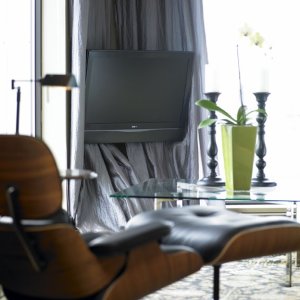 ---
Susan Hargraves
---
Iván – What is your design philosophy?
Susan – Great beauty shouldn't require great cost.
Iván – You have been approached by Oprah and many other reputable media outlets, what do you think makes Susan Hargraves such an interesting story?
Susan –When I was first approached by the Oprah Show, they had seen pictures of my 396 sq. ft. condo in The Vancouver Sun. They were amazed that anyone could live comfortably in such a small space and that they would do so by choice. It is all very contrary to the "bigger is better" notion that so permeates North American culture. My passion for small spaces grows out of experiences traveling in Japan and Scandinavia. I saw firsthand the relationship between beauty and simplicity, and experienced the liberation that comes from having just enough space. Since that time I have experimented with living in small spaces – some even smaller than 396 sq. ft.- and have developed a deep understanding and appreciation of what it takes to make it work. These days, I like to think in terms of "right-sized" – where all the space is fully utilized – rather than small. That is the ideal.
---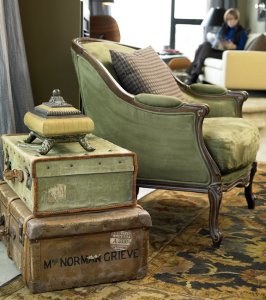 ---
Susan Hargraves
---
Iván – Sometimes people think that eclecticism can be too busy and overwhelming, but your interiors are warm and very liveable. How do you achieve that ?
Susan -I like to think of my interiors as more edgy than eclectic. It's true I like to add pieces that don't "belong", or that are unexpected – chrome and glass in a wood-paneled den, antiques in an industrial loft – but that's what gives a place character. The key is that the mix is deliberate, not random. It is also restrained. I like to layer, using client's special pieces, but they need to be worked in very carefully using all the principles of design – color, symmetry, balance – to achieve a cohesive harmony. I also borrow from Japanese interiors and use the practice of rotation, keeping pieces special by having them on display for a period, then replaced by something else. That keeps a room from being static and cluttered.
Iván – What are the best tricks you can give to our readers to make a small space feel larger and more inviting ?
Susan –Take it to the limit in terms of style. Maximize the drama. Often small spaces have high ceilings. Use the full height both practically and aesthetically, taking cabinetry and drapes floor to ceiling, for eg. Use scale, especially over-scale, to advantage. Don't assume you need a "condo-sized" sofa in a small space. Often a four seat sofa on a long wall is a better choice. Go for luxury. Buy the best pieces you can afford, because in a small space you will see and use them often. Get the floor plan working —- really working. Think about how you want to live in the space and organize the room to that end. Use multi-functional pieces to maximize options. Be wary of high-contrast, especially between cabinetry and walls. It can chop up the space and make it appear smaller. Use similar tonal values to provide variety. Create purpose-built storage so that everything can be put away. Showcase pieces that have special significance to you. Include something organic, wild, textural. Leave breathing space around things. Edit.
---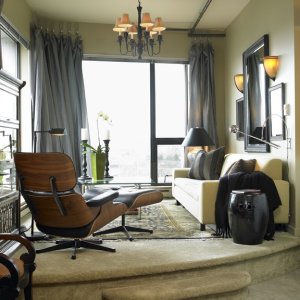 Iván – Is there any designer and/or architect from the past, you  appreciate a lot?
Susan –Growing up on the West Coast in the Sixties, I was profoundly affected by the West Coast Modern movement, particularly in the residential work of architects like Arthur Erickson and Bing Thom. It was their use of raw, organic and indigenous materials that created such a strong sense of place, a tribute to this unique corner of the world.
Iván – and those still working?
Susan – I had the good fortune this Fall to attend the Dwell Magazine House Tour in San Francisco. What stood out for me is not the work of one architect in particular, but rather the astounding innovation and creativity of the 30-somethings, especially in the development of sustainable technologies. It is exciting and transformative.
---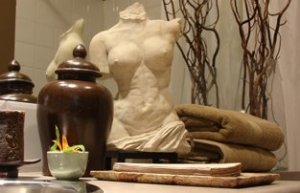 Iván – Lastly, you have already created a stunning body of work with many mediums and styles, what would you like your legacy to be?
Susan -Ask me later. I'm just getting warmed up!
---