---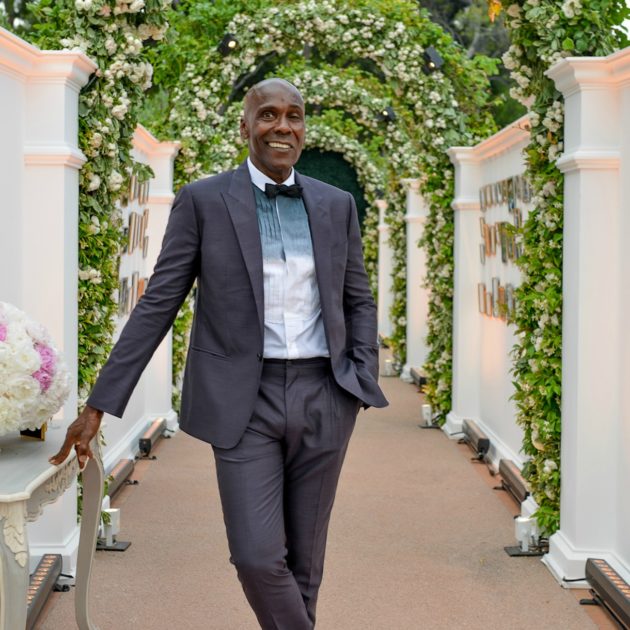 ---
Preston Bailey
---

Iván Meade – What was your first experience with design?
Preston Bailey – My first experience was when I was desperate for a job and my best friend Interior Designer Vicente Wolf suggested I do flowers for some of his clients. I began doing weekly floral arrangements and discovered I really enjoyed it and could do it well. I am self taught so I made plenty of mistakes along the way.
---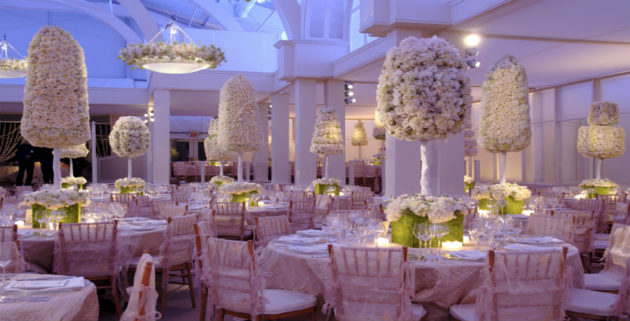 ---
Floral Design by Preston Bailey
---
Iván – Who or what has influenced you?
Preston – Nature has been my biggest inspiration if you look at my designs you can see how I try to bring the abundance of nature indoors. I am also lucky enough to travel quite a bit for work and seeing the world really opens your eyes. It is impossible not to be inspired by all the different cultures and landscapes around the world.
---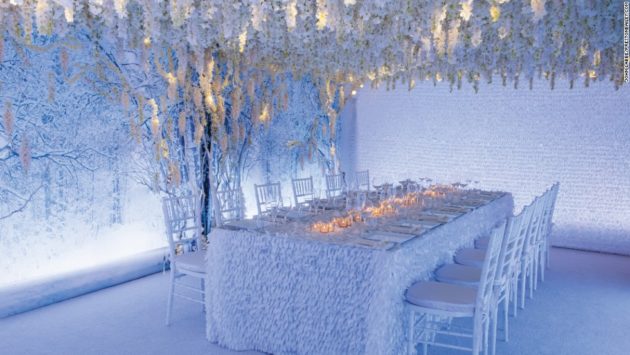 ---
Floral Design by Preston Bailey
---
Iván – How would you describe your sense of style?
Preston – Transforming. I like going into spaces and completely transforming them so much that people don't even recognize the space.
---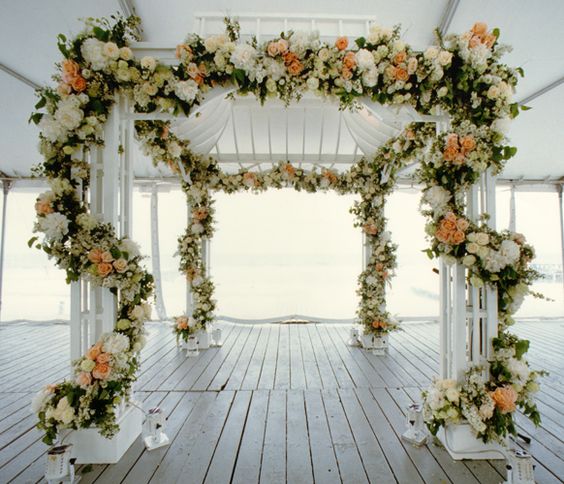 ---
Floral Design by Preston Bailey
---
Iván – What is your design process?
Preston – I meet with my clients first for a couple of hours to really understand their vision and likes and more importantly dislikes, then from that meeting I draw up some ideas and send them to my clients. Usually we get the go from there then at this point we create to scale a piece of what the event is going to like and bring them in to see it in person. I don't like my clients to be surprised the day of the event.
---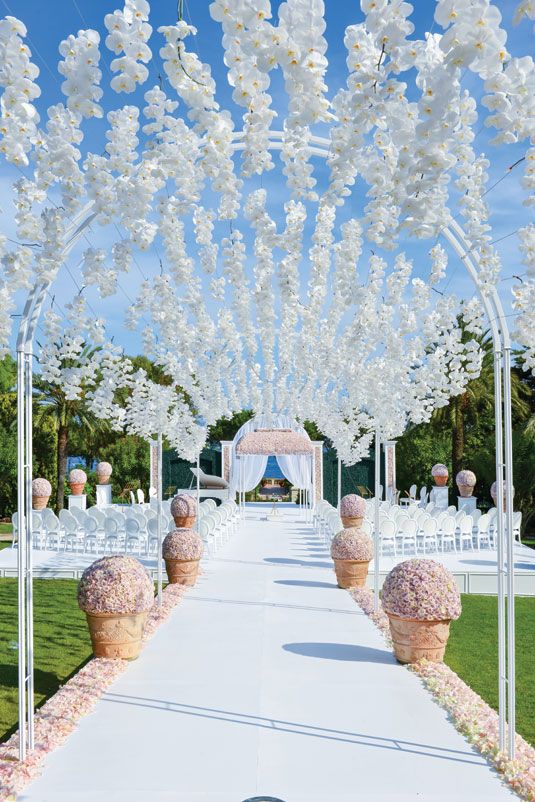 ---
Floral Design by Preston Bailey
---
Iván – Do you have a specific design philosophy or mantra?
Preston – More is better
---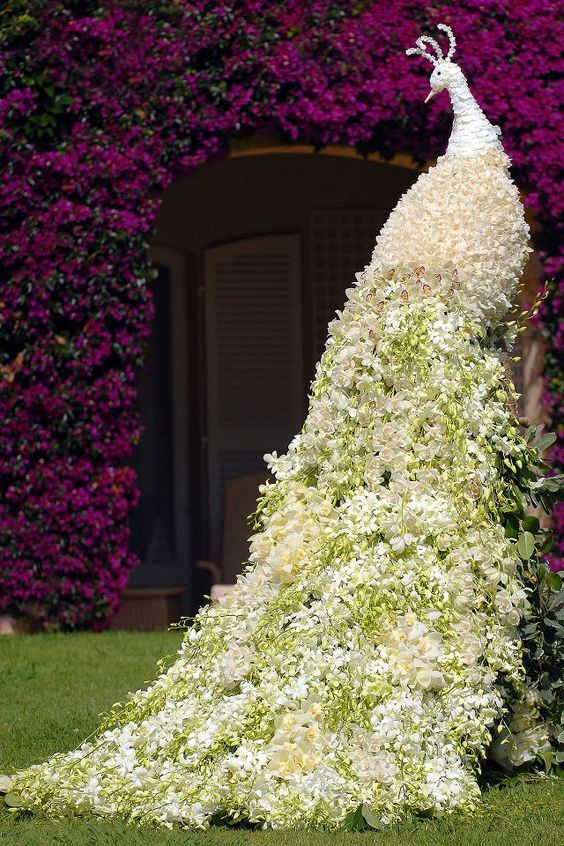 ---
Floral Design by Preston Bailey
---
Iván – Name 5 things you can't do without…
Preston – My iphone, my journal, my man, my free time, and my music.
---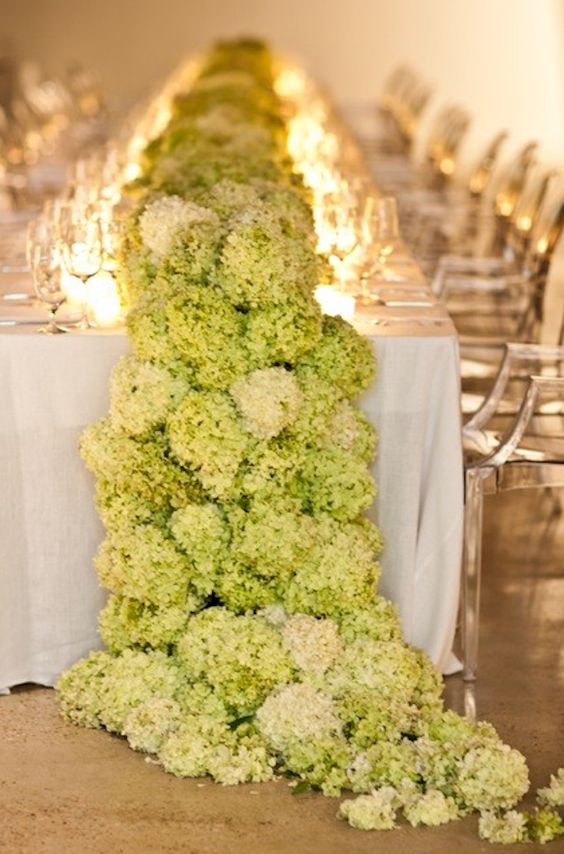 ---
Floral Design by Preston Bailey
---
Iván – How important are trends to you? What is big in your line of work right now? What do you see coming?
Preston – Trends are important to a certain extent for instance fashion is very important because whatever you are seeing on the runway now you know those are the colors people are going to be wanting in 6 months. Jewel tones are coming in more and more in events. I don't follow event trends because my clients are very specific with what they want and don't usually come to me with no ideas.
---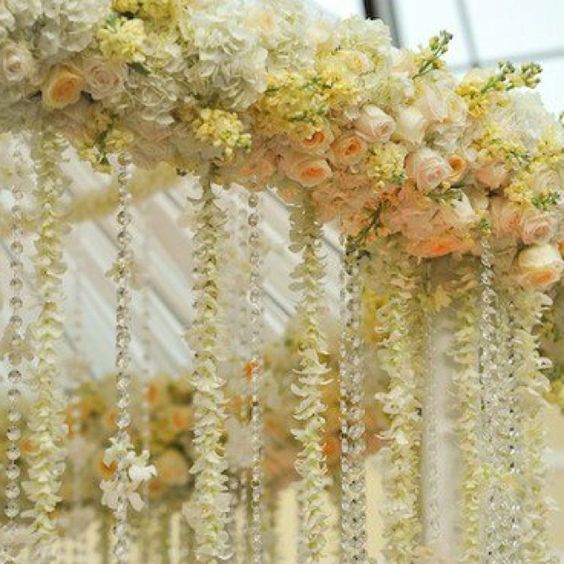 ---
Floral Design by Preston Bailey
---
Iván – What is your favourite flower to work with?
Preston – Orchids, they are very elegant and very hearty
---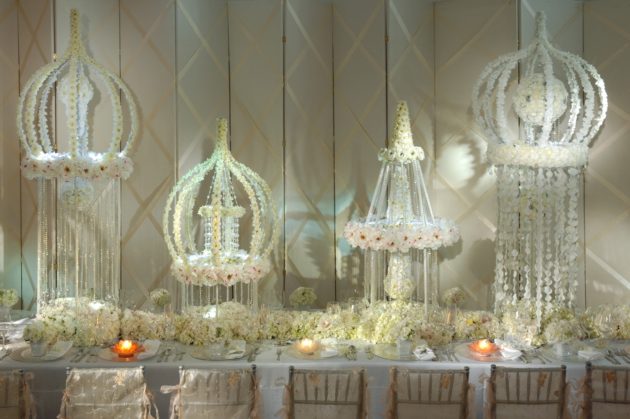 ---
Floral Design by Preston Bailey
---
Iván – What do you consider to be your greatest strength and weakness?
Preston – Being over the top to both
---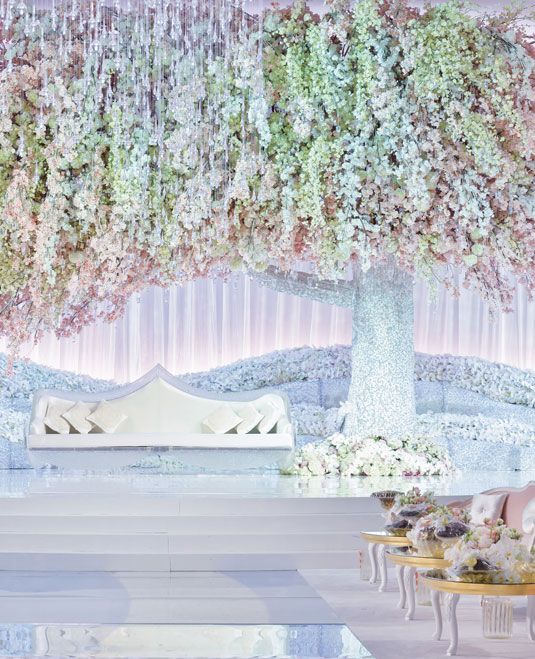 ---
Floral Design by Preston Bailey
---
Iván – Where would you advise budget conscious clients to invest the majority of their money for the most impact?
Preston – I ask them to figure out what is most important to them for their event it could be the food, the music, the décor, or the after party. I tell them to put the largest chunk towards there.
---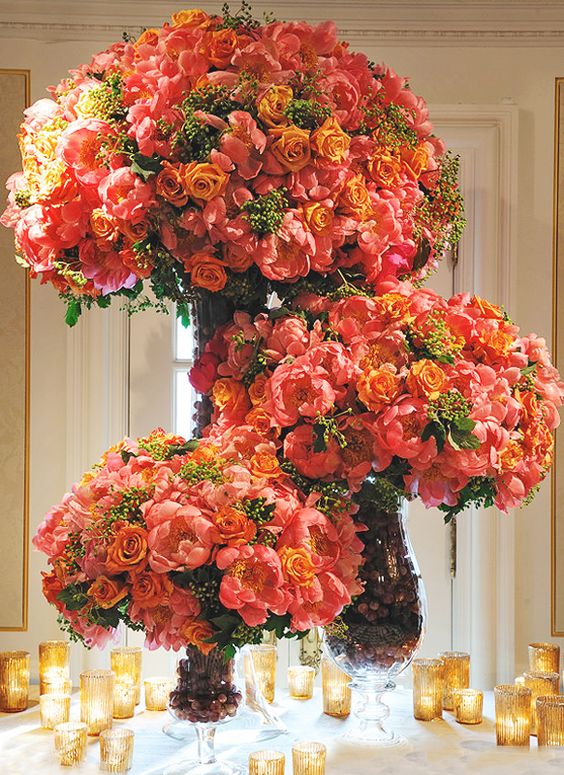 ---
Floral Design by Preston Bailey
---
 Iván – What would you say is the most important element of any event?
Preston – Lighting! People always forget about it. It really can make or break an event
Iván – What is the strangest request you have received from a client?
Preston – To create a 25 foot floral dinosaur – I love those requests
---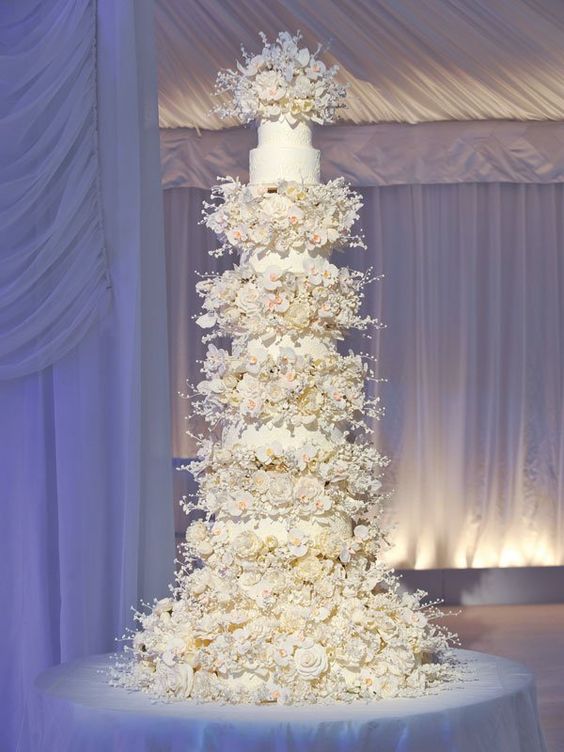 ---
Floral Design by Preston Bailey
---
Iván – What project or piece are you most proud of?
Preston – I can't even begin to try to pick one out. Too many
Iván – You already create beautiful interiors for temporary events, do you have any plans to progress to interior design and make your designs more permanent?
Preston – Yes we are working on something right now but for now it is shhhhh…
---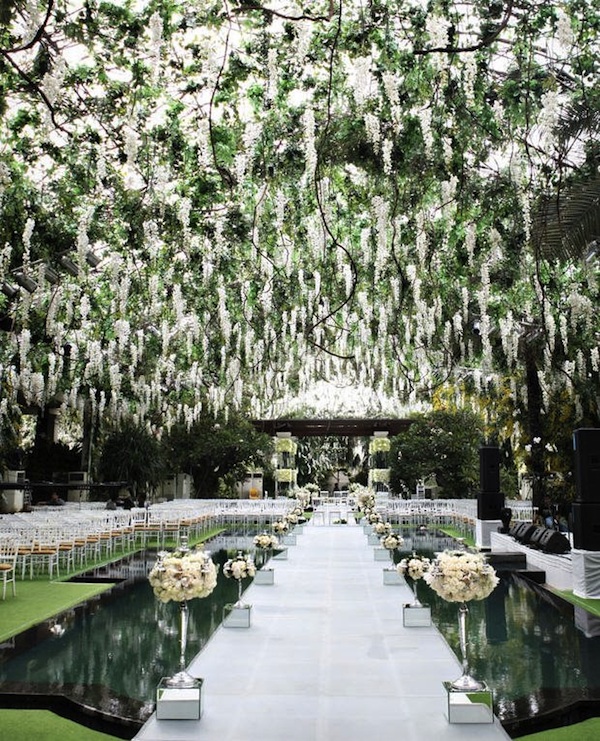 ---
Floral Design by Preston Bailey
---
Iván – You have a great friendship and working relationship with designer Vicente Wolf, what is it like working together and how do your styles complement each other when planning an event?
Preston – Vicente and I have been best friends for years so we completely understand and respect each other. His designs are very clean and classic where mine are abundant and possibly over the top- but somehow we make them work together in harmony.
---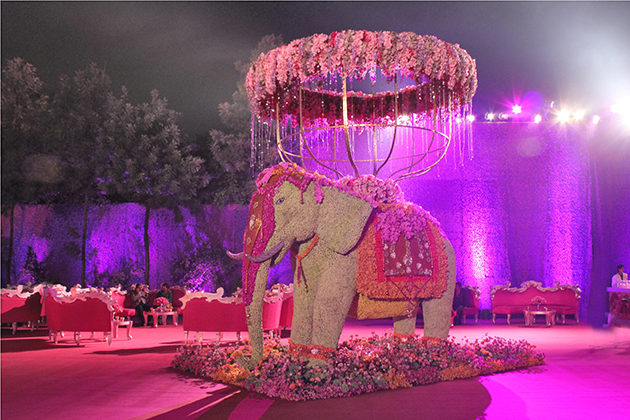 ---
Floral Design by Preston Bailey
---
Iván – You have become a celebrity yourself, a writer, planner, floral designer, public speaker, television host, model and boutique owner. Have you ever been star-struck by any of your clients?
Preston – I always am!
Iván – You have already produced a stunning body of work at an early age; what would you like your legacy to be?
Preston – The early age of almost 60! I have been in this business for over 28 years and to tell you the truth I haven't even begun so right now I cannot answer this question.
---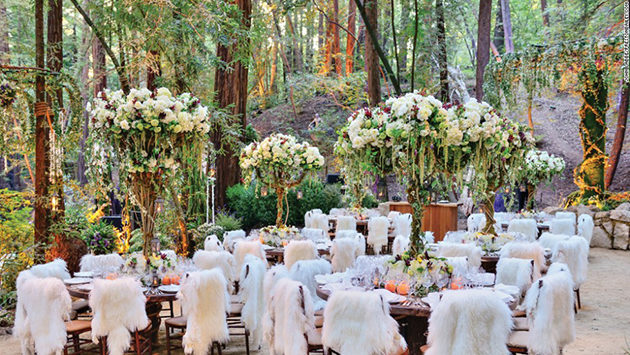 ---
Floral Design by Preston Bailey
---
Preston Bailey was born and raised in the verdant, tropical paradise of Panamá, so it's little wonder that he is world renowned for his innate sense of style, inspired by the vibrant colors, organic shapes, and lush natural abundance of his homeland.
Preston moved to New York City in 1968 at the age of 19 and began his career in the design world as a fashion model, eventually opening a men's clothing boutique.
Necessity is the mother of invention: when his store closed in 1980, Preston was in need of a job. His best friend, interior designer Vicente Wolf, suggested that Preston create floral arrangements for the homes of his Park Avenue clients.
This was the modest beginning of Preston's stellar career as a floral couturier. After several years of building his reputation not only as a brilliant designer, but also for delivering exceptional service to his well-heeled clientele, Preston had the good fortune of meeting Joan Rivers, who has been his mentor & angel ever since. Joan asked him to design and produce her daughter Melissa's wedding. This extravaganza exploded Preston onto the press circuit and celebrity event designer world.
After 27 years in business, Preston Bailey has become especially renowned for his ability to completely transform raw, ordinary spaces into sumptuous, theatrical environments, translating his clients' fantasies into awe-inspiring reality.
Preston's one-of-a-kind events, which include the most extravagant weddings and galas for Royal families across the globe, have earned him a reputation as the world's preeminent event designer. He has attracted such clients as Donald Trump, Oprah Winfrey, Uma Thurman, Joan Rivers, Donna Karan, Liza Minnelli, Matt Lauer, Catherine Zeta-Jones and Michael Douglas, Laurence Fishburne, Emmitt Smith, and Bill Cosby.
Preston Bailey's signature style combines exuberant and harmonious color palettes, sensuous textures, shapes that are both architectural and organic, and modern adaptations of traditional elements to excite the senses in profound ways. Inspired by the simple beauty of the natural world, Preston is known for taking small, simple elements, changing them, reshaping them and repeating them on many layers to create grand, spectacular dramatic statements.
Preston has written three bestselling books, Design for Entertaining, Fantasy Weddings, and his latest, Inspirations.
He is currently working on his fourth book, scheduled to be released in 2008. In addition to his many public speaking engagements, Preston's numerous television appearances include The Oprah Winfrey Show, Martha Stewart, Entertainment Tonight, Access Hollywood, Extra, CBS's The Early Show, and The Today Show.
In July 2006 he starred in his own show, "Preston Bailey: Mr. Fabulous" which aired on the OH! Oxygen network and was the network's highest rated program to date. Preston is also on the Advisory Board of Modern Bride Magazine. In 2005, through a partnership with Sandals Resorts, the largest operator of luxury, all-inclusive resorts in the Caribbean, Preston designed four signature wedding collections, available exclusively to Sandals guests, which include beautifully designed wedding settings and décor, bridal flowers, and elegant keepsakes.
Via his 2006 partnership with 1-800-FLOWERS.com, a leading multi-channel retailer, Preston's exquisite, floral creations are now easily accessible to customers everywhere.
---