---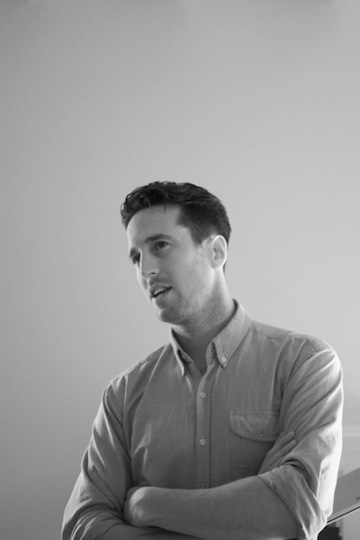 ---
Christian Barnard
---
I had the opportunity to meet Christian Barnard almost a year ago when he approached Meade Design Group to design his new graphic identity. From that moment we established a professional relationship that later became a friendship. It was truly a pleasure to work for him and his portfolio was an amazing source of inspiration.
Landscape Designer, and overall naturalist Christian Barnard is one of the island's most talented young people. Because I appreciate his talent I wanted to showcase him via a blog interview. I sent him some questions I always wanted him to answer and I wanted to share them with my readers.
---
Iván Meade – What was your first experience with design?
Christian Barnard – I clearly remember windsock design and construction with my mother at a young age. I was amazed how the environment and its elements brought my creations to life.
---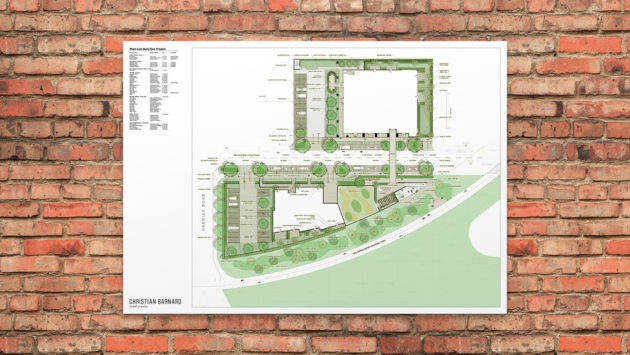 ---
Landscape Design by Christian Barnard
---
Iván – Who or what has influenced your style aside from nature itself?
Christian – I look to varying artistic mediums like sculpture, fashion and architecture. Many different things influence me, and inspiration comes in a multitude of forms and may strike at any time. I always have a sketchbook with me, and I am continuously filling it with drawings, thoughts and work that stimulate me.
Iván – What attracted you to a career in landscape design?
Christian – One of the attractions is that it combines such a diverse range of disciplines, including art, science, horticulture and engineering. I have always enjoyed creating, and this in combination with my education and extensive experience working in gardens and construction, have led me to where I am now. Over the years I have formed a close relationship to, and found inspiration in, the earth and its cycles. I feel our outdoor environment is essential to our society and our quality of life. Ultimately I want to design outdoor spaces that engage and inspire people, as it does me, every day.
---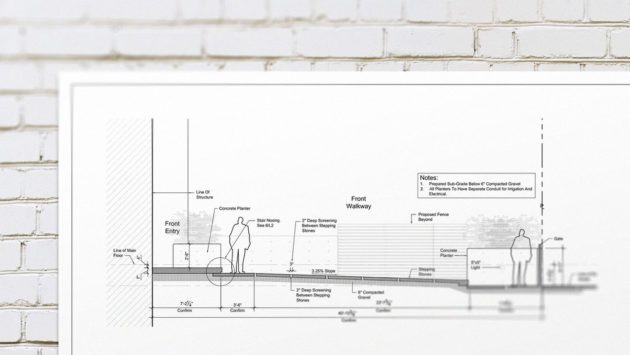 ---
Level Change Design by Christian Barnard
---
Iván – Your designs are stunningly well balanced, modern yet timeless, spacious but not stark. How do you keep current in the garden design industry?
Christian – I spend a lot of time reading art, landscape and architecture books and magazines. Time away from the studio and travel is also important to stay fresh. The key is being mindful not to cling to the trends, to trust your instincts and create your own unique approach and style.
Iván – Do you feel that Victoria is ready for a change? Where do you see landscape design going in the next 10 years?
Christian – Absolutely Victoria is ready for a change. We are so lucky where we live and I feel the interest and appreciation for the west coast in a local and global sense is growing. In the years to come there will be a deeper understanding and commitment to the space we are given, and a greater need to utilize our outdoor environment. I feel the home in its context, the occupants and their immediate outdoor setting will need to be more environmentally active and balance harmoniously, both functionally and aesthetically.
Iván – You received your education from London's Inchbald School of Design and began your career in England; what has the European culture brought to your designs here in Canada?
Christian – Green space is highly valued in European cities, where space is limited, work hours are long and holidays short. These spaces are used to relax and are key to the communities well being. I was left with this awareness and knowledge of how important the time in this valuable space is to our culture and health.
---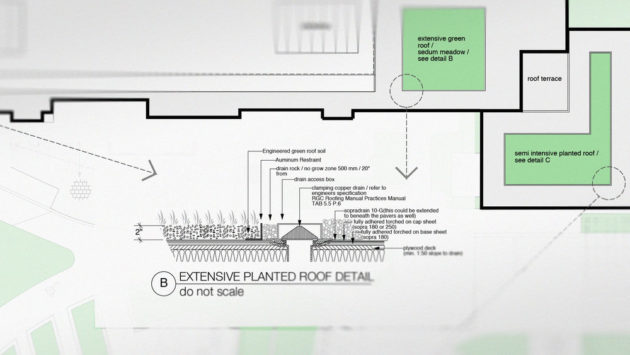 ---
Planted Roof Detail by Christian Barnard
---
Iván – Victoria is also your hometown, what do you think your Canadian background brought to your projects in Europe?
Christian – Growing up on the Canadian west coast filled me with a deep respect for the land and its rhythm and allowed me a more sensitive approach to each project. Instinctively my designs reveal and agree with the deeper context and are more functional, economical and sustainable over time than designs that disregard it.
Iván – What kind of things do you have to keep in mind while creating a landscape design that the client might not realize is important for you to know?
Christian – It is critical for me to know how much time the client has to maintain my vision. I do not create complicated gardens; it's just that a landscape or garden is not finished when construction has been completed. A garden takes time to shape, it needs to evolve and establish.
---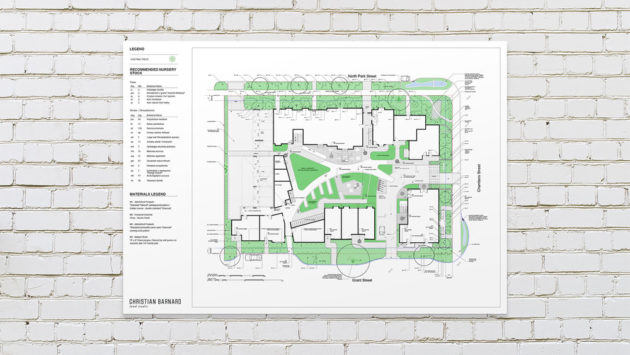 ---
Fernwood Urban Village Site Plan by Christian Barnard
---
Iván – What is the most unusual request that you have ever received from a client?
Christian – No request has ever been too unusual, the more unusual the better.
Iván – What do you consider to be your greatest strength and weakness?
Christian – My strength is that I completely immerse myself in every project. I love what I do and pride myself on attention to detail in all aspects of the design and management process. My weakness would have to be my passion for fine footwear.
---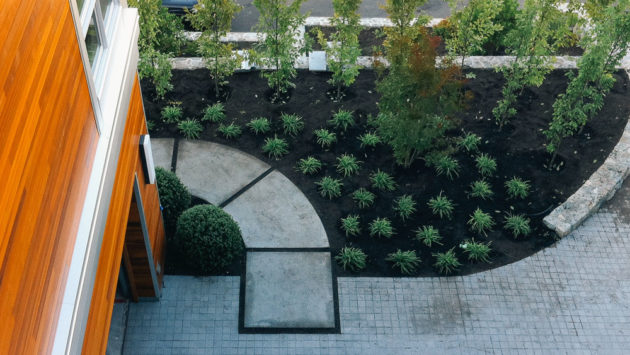 ---
Landscape Design by Christian Barnard
---
Iván – What project are you most proud of?
Christian – It is a garden I grew up shaping and working in from a young age. The client showed me the important aspect of the sense and history of a place, while creating your own unique style within its context. It is a garden where I learned through experiment, a space for work, play and relaxation. It has been an ongoing project now for roughly 16 years.
Iván – What would be your dream project if you were given carte blanche?
Christian – It would have to be an avant-garde urban landscape where the public could experience my work. A green space that reveals local natural processes and resources, improves environmental quality and stimulates other initiatives. A place to build knowledge and relish in biodiversity.
---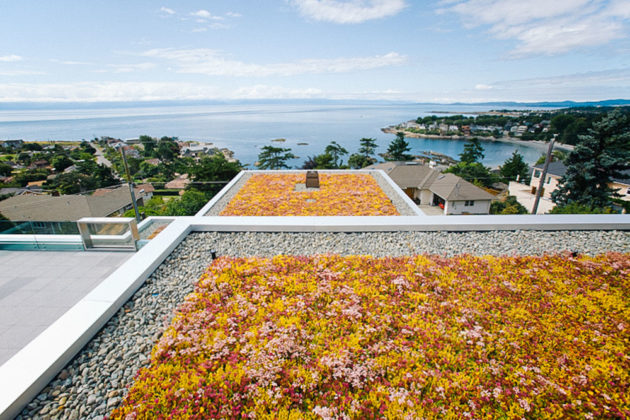 ---
Landscape Design by Christian Barnard
---
Iván – What is your favourite plant to work with?
Christian – Every site and project is unique with different requirements and I rarely, if ever, look at plant material for a singular quality. My plantings are created in a painterly fashion, using them en masse, or as "living sculpture." I select plant materials for their structural character, mutual compatibility, and how they contrast together.
---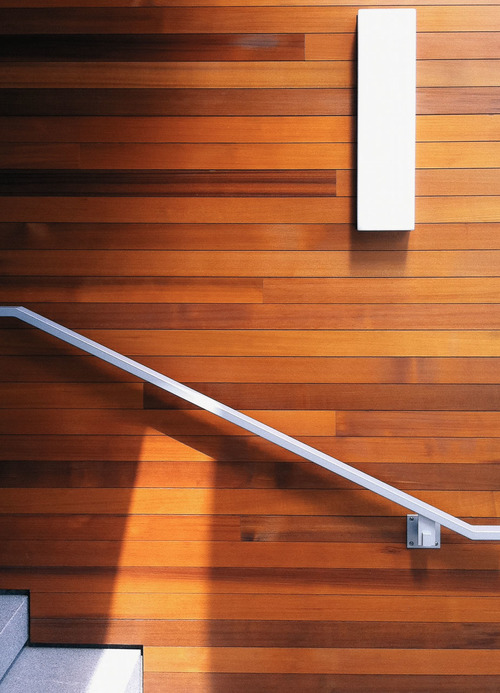 ---
Detail by Christian Barnard
---
Iván – What is your most valued possession?
Christian – My tan briefcase and its contents.
Iván – What's next for Christian Barnard Landscape Studio?
Christian – I am currently consulting and working on some very unique projects. What's next? Well, it's really about being open to each distinct challenge and opportunity and embracing the unknown.
---
To see more of Christian Barnard stunning work please visit: