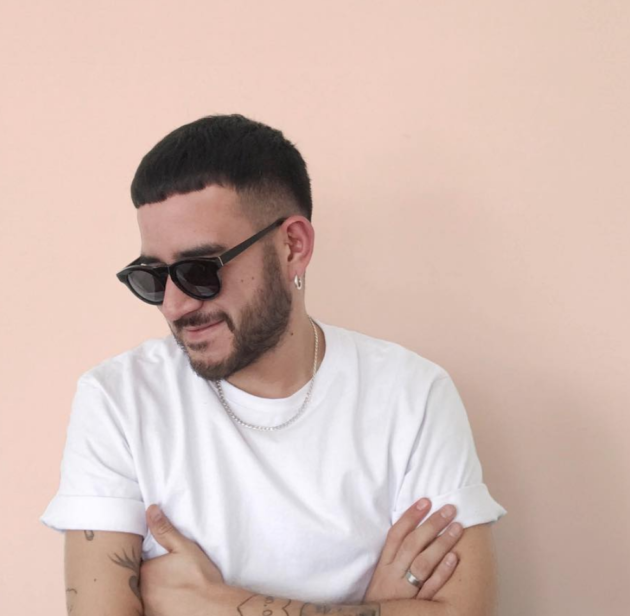 ---
Andrés Gutiérrez
---
Andrés Gutiérrez got a rewarding start in the industry while helping a good friend and his father cheer up, by giving their space a second life.  Since then Andrés's never looked back, becoming one of the strongest voices in the current Mexican design scene and a creative force of his own.  Andrés's designs are extremely emotional, memorable, tactile and have that avant garde quality that make his work extremely recognizable and likeable.   With a clever use of materials and always a tailored-curatorial element, his spaces are close to perfection – they don't miss anything, they don't need anything more.  This is the result of a well thought out process that is conveyed by his studies in architecture, industrial design and environmental design.
Always finding balance and proportion through each detail and in every corner, vibrant colours, playfulness of the forms and tactile textures which are selected to carefully narrate the inhabitant  of the space stories.  This approach unveils unique compositions in which his Mexican character is cherished as a prized possession rather than an archaic element of the past.  A proud Mexican designer with the goal  of bringing even more recognition to the current Mexican design scene into the world scene.
A master of of all things cool, Andrés transforms any space to exude plenty of personality.  With no room for the modest, his end goal is to wake up an emotion and why not?, bring a sexy smile to your face.
---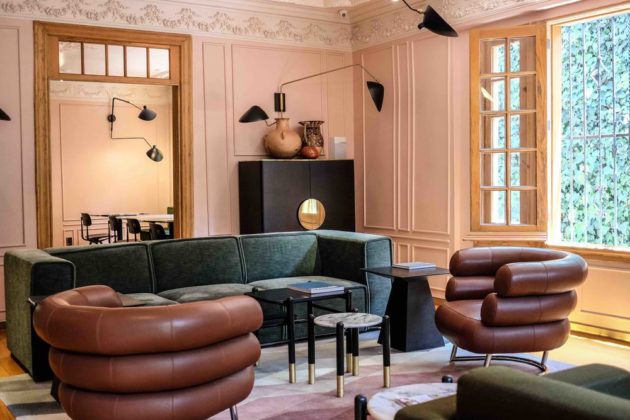 ---
Interiors by Andrés Gutiérrez
---
Iván Meade – What was your first experience with design?
Andrés Gutiérrez  – When I was still a student in university, one of my best friends, Adrián and his father wanted to re-design the main floor of their home.  With the passing of time and after the passing of Adrián's mother the space was all dusty and dilapidated.
They asked me for an "extreme makeover", and that is what I did.  With a very limited budget, I upholstered some pieces,  painted some of their furnishings and the walls, and bought a couple of second-hand pieces.  It was a very fun experience, I was very young and nervous as this was a big responsibility.  I had carte blanche and I had to deliver the project.  They blindly trusted me, as they didn't know what I was going to do with their money.  They didn't see anything or visit the space until I completed the design.  Fortunately, they loved it.
After that job, Adrián referred me to his mother in law to work on her guest bedroom.   With these experiences, I discovered that I wasn't bad at designing residential interiors.
---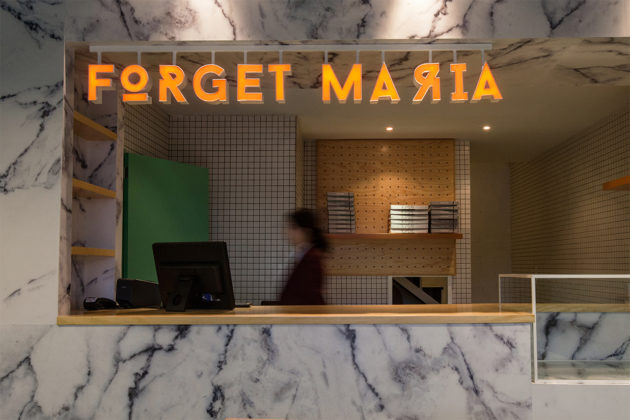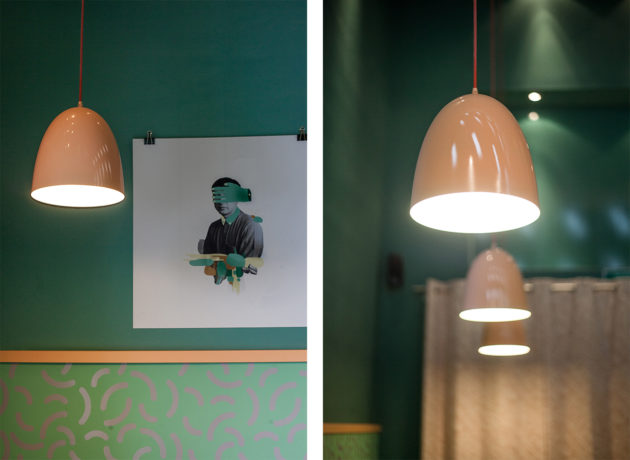 ---
Interiors by Andrés Gutiérrez
---
Iván Meade – What led you to a career in design?
Andrés Gutiérrez  – Since I was a kid, I was always creating something.  I loved drawing and inventing things.  My room was always in a way, my own laboratory.  I used to move the furnishings every-time I couldn't sleep and re-decorate.  This was in the 90's – I had many posters and things that didn't have any monetary value but they were cool for me, like beer cans from around the world and stuff like that.
With this background, I actually considered studying medicine, to become a Doctor like my father. After I started the preparation course, I ran as fast as I could.  It was not for me.  From there, I started architecture, then I moved to Industrial Design and at the end, I completed Environmental Design.  At the time I used to see every change like a failure, but today I love the fact that I actually studied that way as I can take the best of the 3 bachelors I studied.
---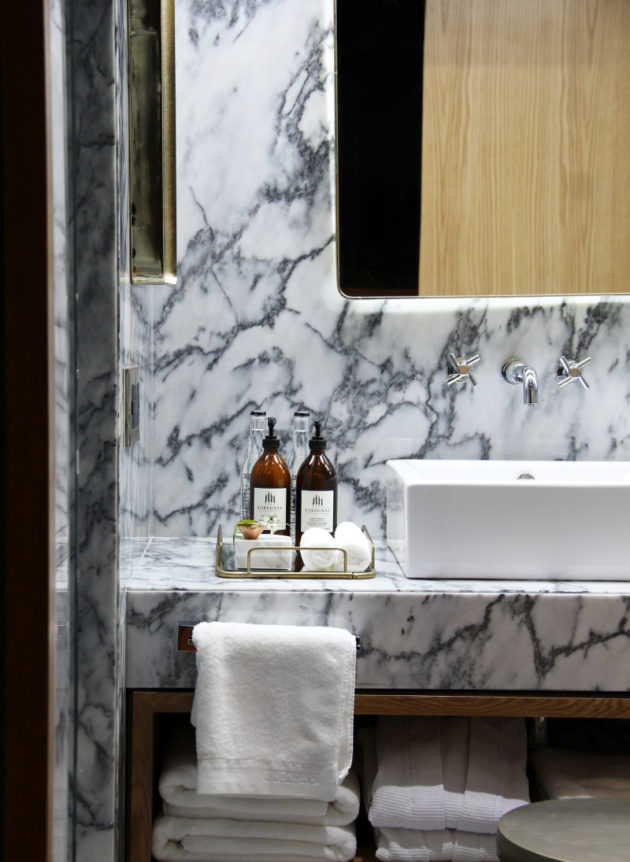 ---
Interiors by Andrés Gutiérrez
---
Iván Meade – You like to create experiences for every space, instead of selling a pleasant and functional space.  Why is it so important for you to design an exceptional experience rather than designing a space?
Andrés Gutiérrez – This is correct, what I love the most about my work is "MAKING THE PEOPLE FEEL SOMETHING"
At the end, and according to my own vision,  Interiors are all about achieving an exchange of information and feelings between the inhabitants and the space.  When I achieve this, my clients live in the space in a unique way, in the way I designed the space.  Then I know I did my work correctly.
I believe that designing a compelling space it is easy.  To me the complicated and interesting part is, for example, to use psychology: how to manipulate what the end user will feel or how they will behave in the space when they enter into it.  How to motivate them to shop, to eat, to seat, to become a guest.  This is the reason why it is so important to truly understand each space, every type of end user, every need.  This is what makes a project unique and special.
---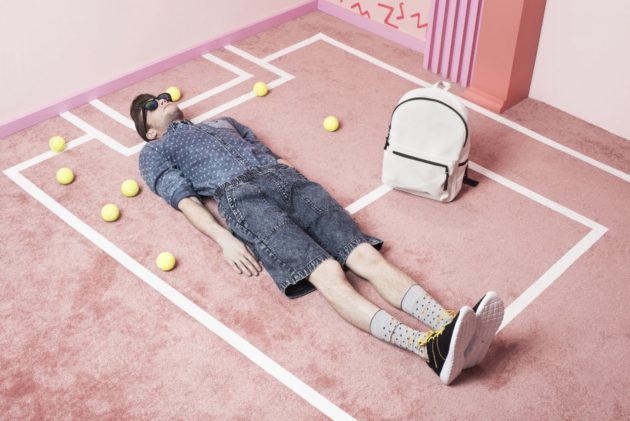 ---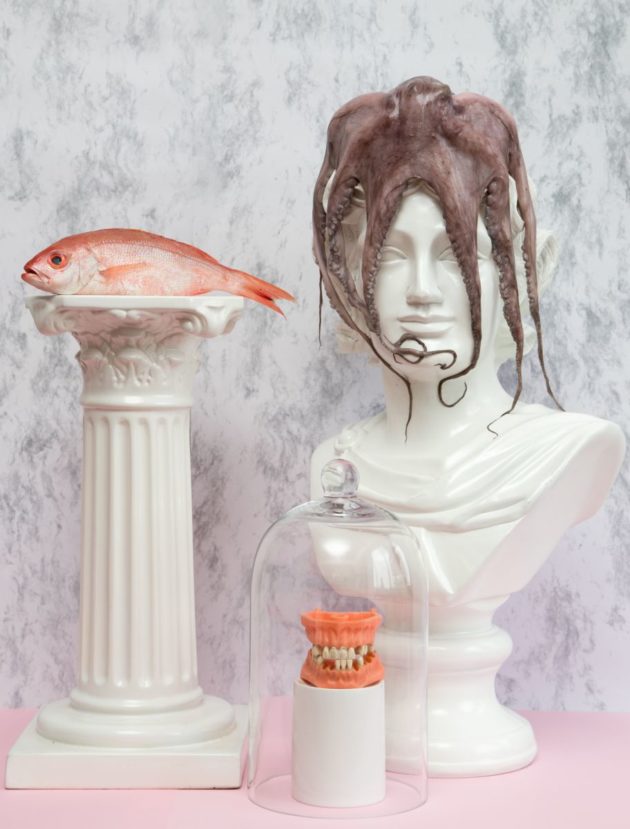 ---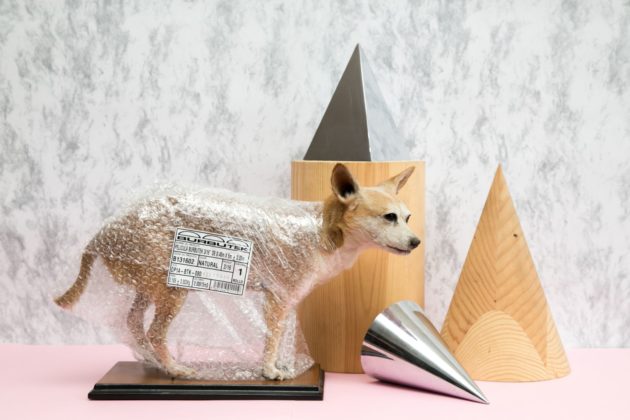 ---
Art Direction by Andrés Gutiérrez
---
Iván Meade – Aside from designing unique experiences, you are also well known for your art direction for clothing campaigns and magazine articles.  Your background concepts definitely set the story – What is your process to conceptualize these spaces?
Andrés Gutiérrez  – Yes, back in the day we used to get more involved in art direction.  We had worked with many brands, recording artists, and commercials, etc.
It was an interesting experience, the creative process is very similar than the ones we use in interior design.  Usually the brands and directors don't have a very clear idea of where they want to go with their product, which in a way, helped me to promote our proposal as it helped landing on a concept.
What I don't like about this kind of work is the day of.  When the project is happening, it is very stressful.  I truly admire the people who do this everyday, as it is very complicated.
---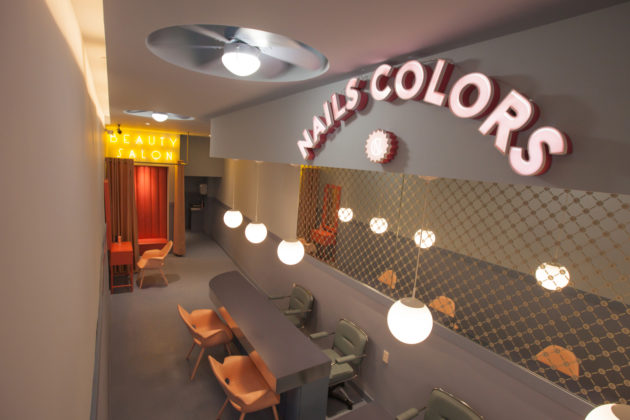 ---
Interiors by Andrés Gutiérrez
---
Iván Meade – When do you ignore the trends and break the rules?
Andrés Gutiérrez  – All the time!
I like to follow the world trends in design, but I also look to create new design elements in my own way.  Working on a tangent, leaving out a little bit of what we are supposedly meant to do.  I have never been too "correct" when I propose my ideas. I like freedom, and I like to try to bring a little bit of a sense of humor to my spaces.  I am also very particular with the aesthetic, so it is a fine balance.  I have sometimes had some difficulties with my team because of this, but again, this is what (in my point of view) creates an experience.
I believe it is very important to know when and how to break the rules.  There are projects in which you can take more risks, but there are other projects in which you need to be more respectful of the boundaries as they expect something simple or less complicated.
---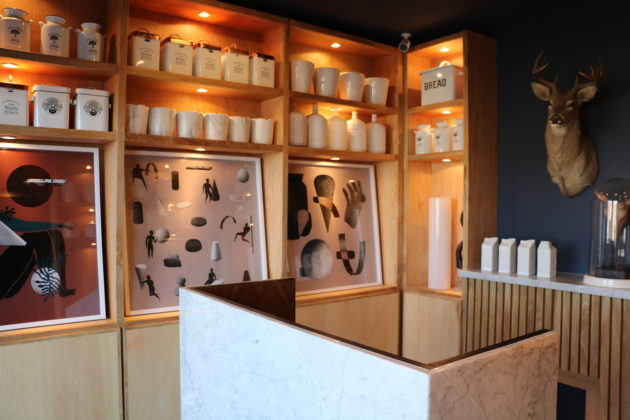 ---
Interiors by Andrés Gutiérrez
---
Iván Meade – As a Mexican, I have to ask this question:  What are your thoughts about the Mexican design aesthetic of today?  What do you like and what you dislike about the current Mexican Design Style?
Andrés Gutiérrez  – Mexican interiors are definitely earning attention in the international scene.  There are many young, talented designers out there that have very interesting ideas and solid projects.  More than anything in industrial design as they are getting recognized by the quality of their new design products, the authenticity and the freshness to them.
On the other hand, due to the political situation in the country, there is a new national empowerment that is being showcased in all industries.  Myself and other colleagues have been able to re-appropiate this new wave of Mexicanism and love to our culture in our projects.
I love the fact that we are having a new voice in the world, and that our country is seen as a source of inspiration and to be a part of this.  I am sure this will be reflected sooner or later in the history of design.
---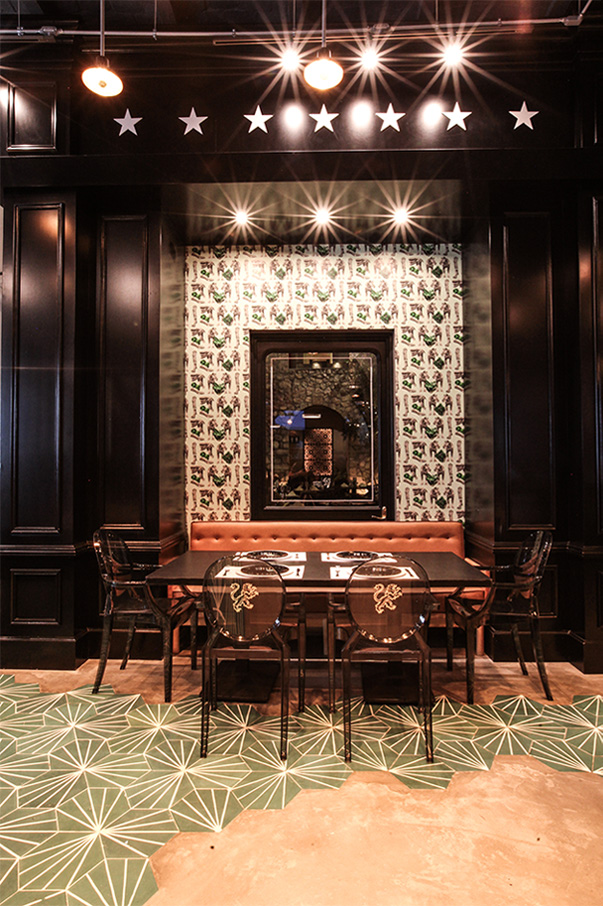 ---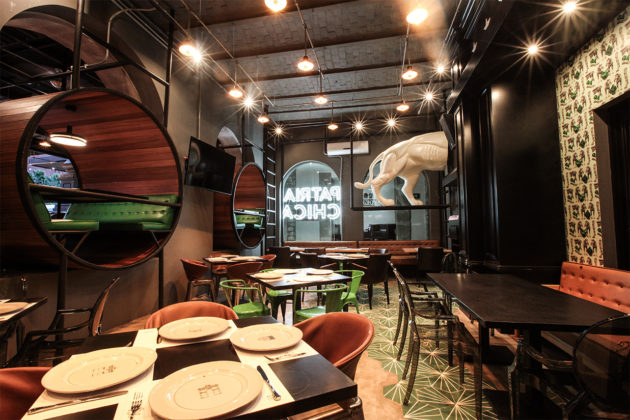 ---
Interiors by Andrés Gutiérrez
---
Iván Meade – Many of our readers are design students, what would  be the best advice you can give to someone who is starting a career in design?
Andrés Gutiérrez  – First of all, I feel very fortunate to know that I am a creative person.  In my own experience, my advice is that it doesn't matter what path you choose, the important thing is to explore different disciplines that wake up your own curiosity.  The end result of this exploration is what is going to help you to choose or to fuse all of the areas of design that you like.  It is important to have an open mind, never stop exploring and reading to help you understand and be in the know of what is happening in your industry and what is shaping our world.
---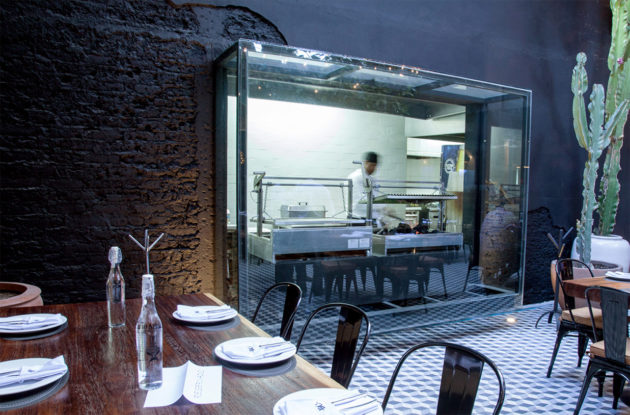 ---
Interiors by Andrés Gutiérrez
---
Iván Meade – What has been your most fulfilling project and why?
Andrés Gutiérrez  – Every project that I have worked on has a different value, every project needs months of work sometimes even a year, so at that point that project becomes the most fulfilling as many things are happening during the process, new experiences, good laughs, bumps in the road, etc.
If I have to mention a project that I have truly enjoyed is a hotel in San Miguel de Allende, actually it is still in construction, we are expecting to complete it at the early next year.  What makes this project special is the conceptualization we were able to achieve.  The house where the hotel will be located was the home of a very large family and used to be the first bank in the town.  We are giving a small tribute to every member of the family to add character, plus the fact the hotel was a mint house.  With the help of the owner (who is part of this family and is really involved in the project), we have been able to reconstruct the history of the house, creating a mindful design concept.
The investigation process and every detail in this project has been truly enjoyable.  For this particular project, we are involved from the investigation process, creating a new concept and the supervision and implementation of the hotel.
---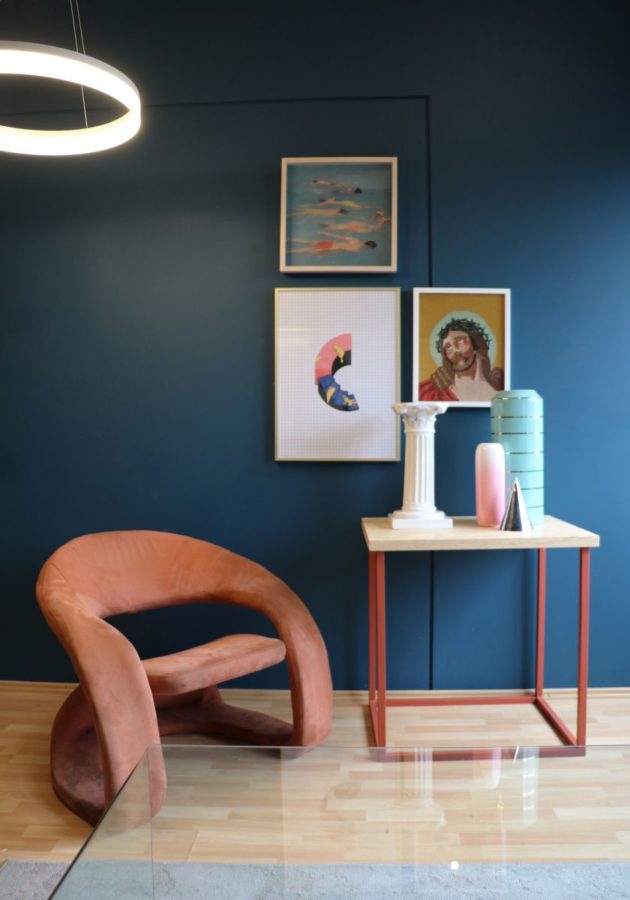 ---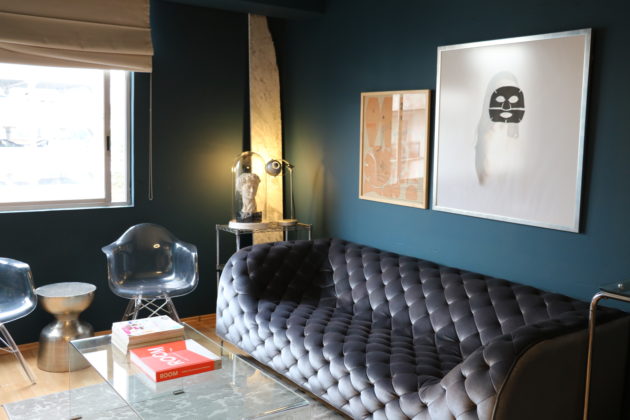 ---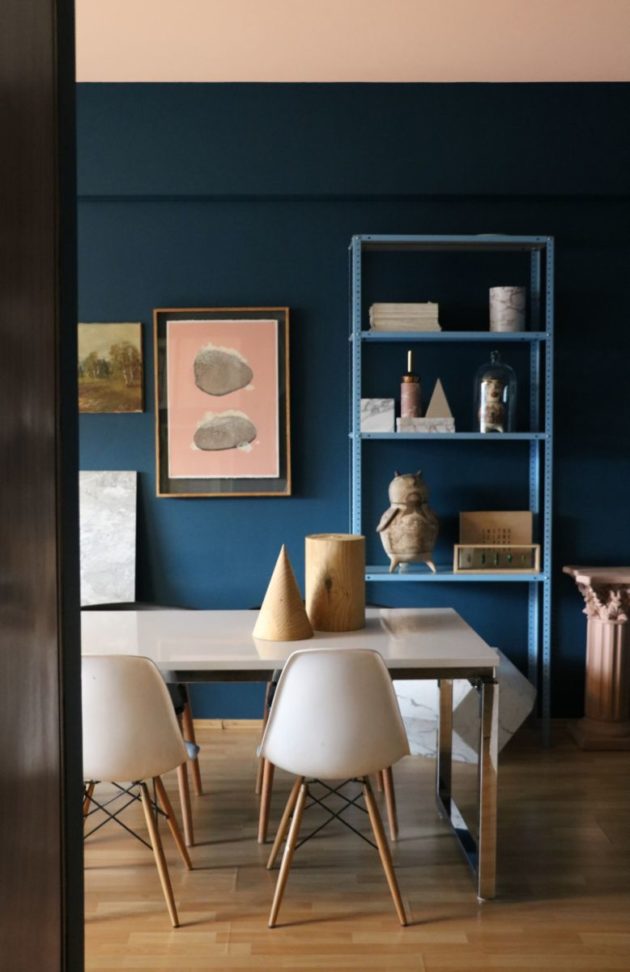 ---
Interiors by Andrés Gutiérrez
---
Iván Meade – Describe what you like most about your own home?
Andrés Gutiérrez  – I like the fact that I have been able to transform the house where I live into my favourite space to be. Love to be chilling in my house.
Often I am changing things, just like when I was a child.  Putting away chaskas that I don't want to see, moving the furnishings, bringing in new items, but always with the idea that it continues looking like "the house of Andrés"
---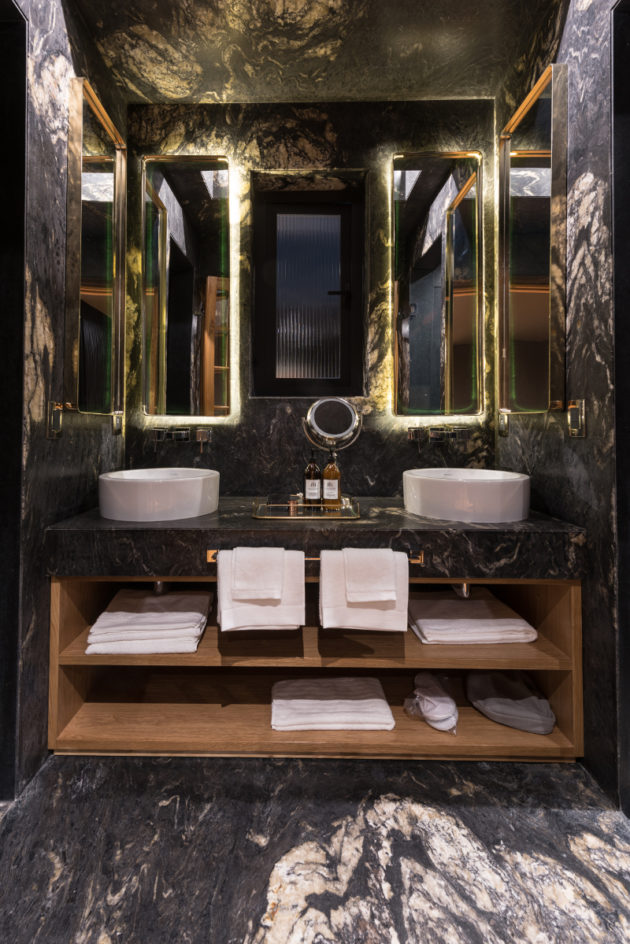 ---
Interiors by Andrés Guitérrez
---
Iván Meade – Five things you cannot live without?
Andrés Gutiérrez  – A good mattress, floor and table lamps (the light in my house only gets lit when its absolutely needed), a scent diffuser, sandal wood or incense, black clothes and diet coke
---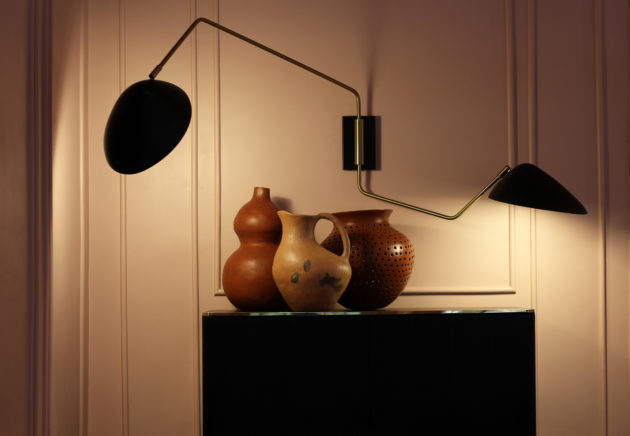 ---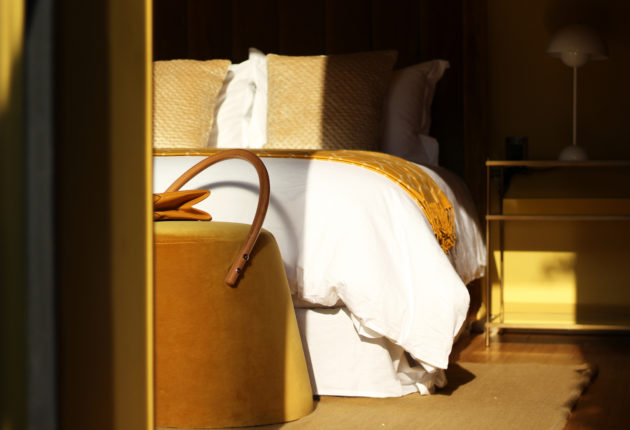 ---
Interiors by Andrés Gutiérrez
---
Iván Meade – What do you think that every house should have?
Andrés Gutiérrez  – The most important thing for me is that the house reflects the inhabitant in the best light.  Just like how we do this when we dress ourselves, our taste is reflected in that.  The same goes to the house, it needs to complement you.  What I want to say is that a house should provide an emotional balance, it needs to be the place that brings out the best in you and tell your story at the same time.
---
Iván Meade – What is next for Andrés Gutiérrez?
Andrés Gutiérrez  – I am planning the commercial launch of a furniture line with a couple of partners/friends.   Our goal is to open a showroom next year.  As you can tell, I am extremely excited about the idea.
---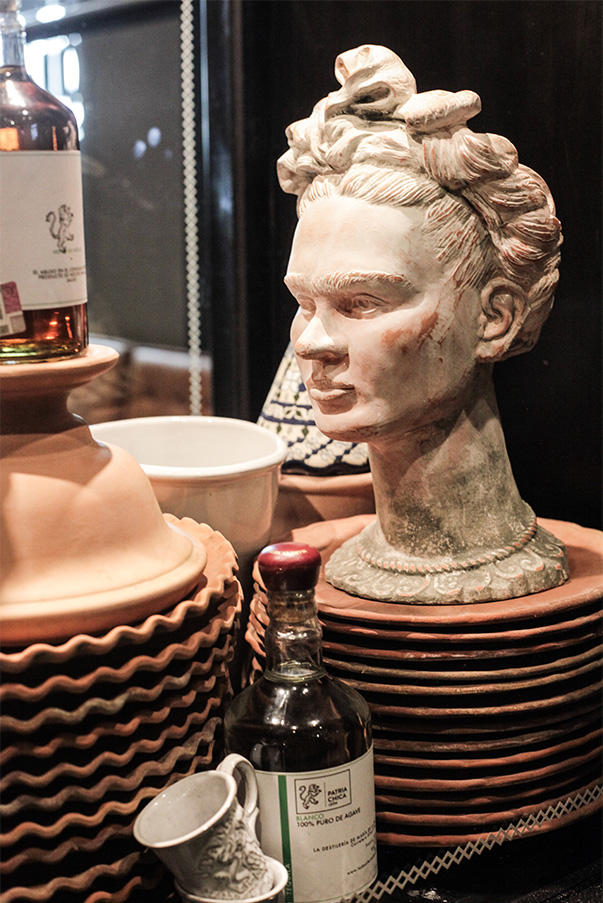 ---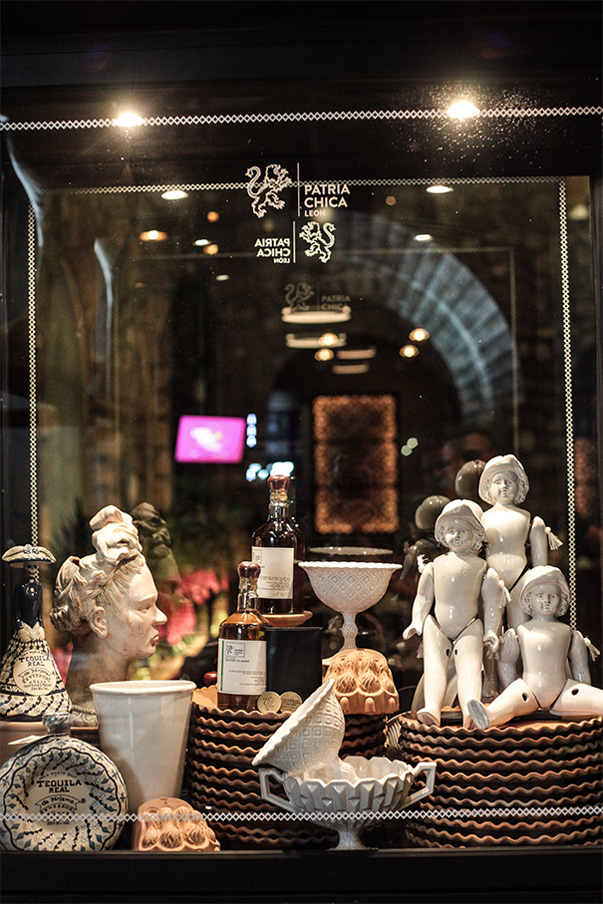 ---
Interiors & Vignette by Andrés Gutiérrez
---
Iván Meade – Lastly, you have already created a stunning body of work with many mediums and styles. What would you like your legacy to be?
Andrés Gutiérrez  – To be honest with you, I am currently having a great time.  I am very fortunate to love what I do every day, I love my work and more than being recognized for my work is to put the name of my home-country México in the best light.  I want to be able to show to the world that México has young talent that is eager to change the perception of the country, change history and produce a quality design just like any world capital, only because we actually can.  Little by little, this is what I am trying to do from my studio, and for me, it is important to show other young creatives that this is possible.  That you can really do it and do it right!
---
I invite you to discover the incredible world of Andrés Gutiérrez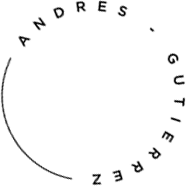 ---