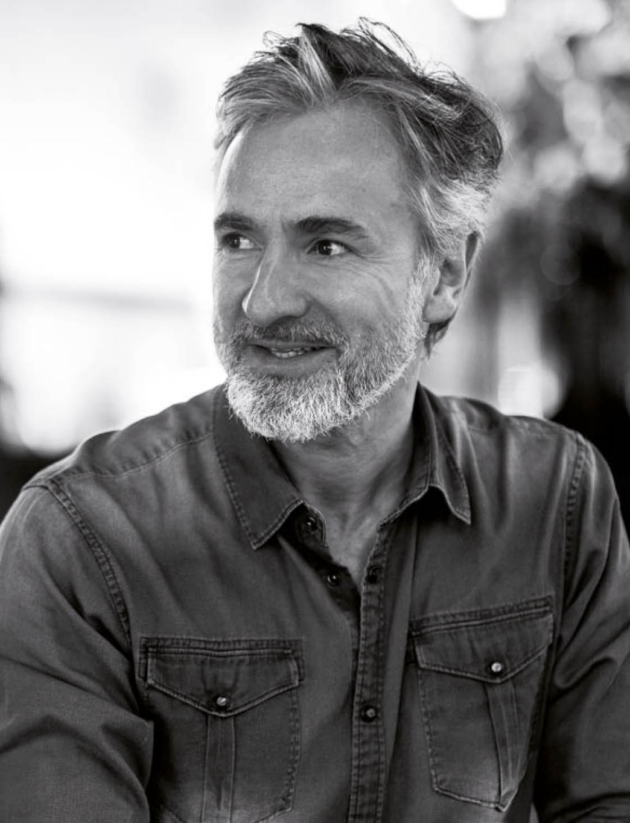 ---
Jaime Beriestain
---
Jaime Beriestain is a Chilean designer that lives and works in Barcelona, Spain.  After working for 10 years in Chile,  Beriestain went to Barcelona to study a post grad in Interior Design.   In 2002, Beriestain opened his internationally renowned design studio and thanks to all his hard work, we can say he is one of the most recognized designers in the world.
In 2016 Jaime Beriestain received one of the most important awards in Spain as "Best Interior Designer of Spain 2016" by Architectural Digest Spain.  This award says it all.
Beriestain is not just an incredible designer behind some of the best hotels, restaurants and residences around the world, he is also a succesful entrepreneur and the creative force behind many products. Beriestain has worked with many respected brands designing anything from area rugs, lamps, runners, candles, accessories, and furniture, to gourmet marmalades and mustards.  Since 2010, you can purchase selections from his extraordinary lifestyle,  as well as beautiful vintage pieces in his showroom strategically located in downtown Barcelona.
It is an honour for me to have the opportunity to interview Jaime as  I have been following his work for many years. The quality he puts into everything he does is more than evident, and a reason why he needed to be in our interviews.
---
Iván Meade – What was your first experience with design?
Jaime Beriestain – When I was 19 years old I used to work for a interior design studio in Chile.  At that time, and thanks to the help of a great group of artisans,  I designed a minimalist shelving unit.  That was my first experience in design.  Nowadays, my latest design experience was a collection of watches with Memphis inspiration.
---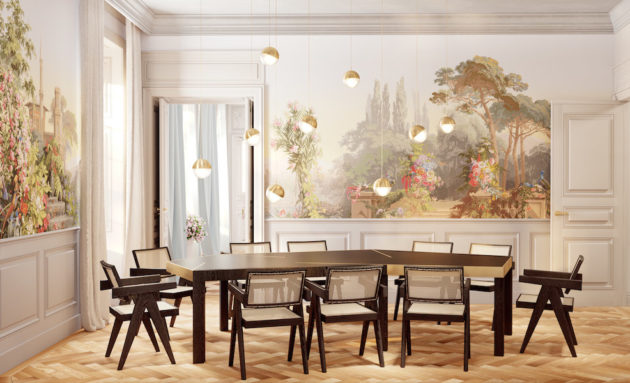 ---
Interiors by Jaime Beriestain
---
Iván Meade – What is the story behind your design studio?
Jaime Beriestain – Behind the establishment of my design studio is the fact that design is my passion.  When I was living in Chile I used to have my own boutique studio where I used to work and we were only 2 designers at the time.
Barcelona and Europe fit my general vision that I had and the resources to develop myself as a designer and entrepreneur:  Culture, history, inspiration…
---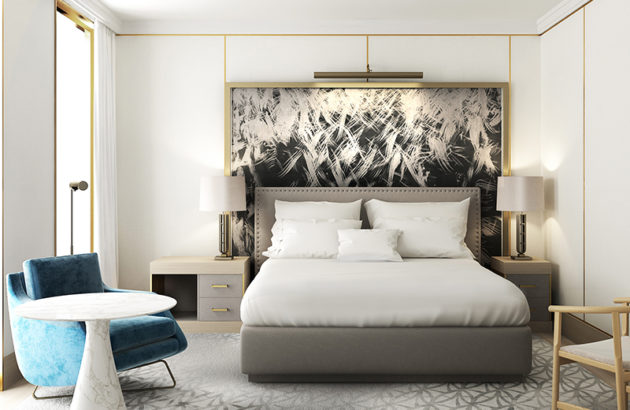 ---
Interiors by Jaime Beriestain
---
Iván Meade – What is the value of design for you, and how do you explain that to your clients?
Jaime Beriestain – The value of design is priceless.  Day to day design is next to us in water bottles, phones, and basically anything we touch every day. Also design has the need to feed our every day expectations but in a higher manner: Buildings, furniture, museums, etc
Good design is mandatory in our everyday life.  Not just for its beauty or the comfort it provides in our every day activities; but as well as a socio-cultural aspect, as good design reunites people together.
---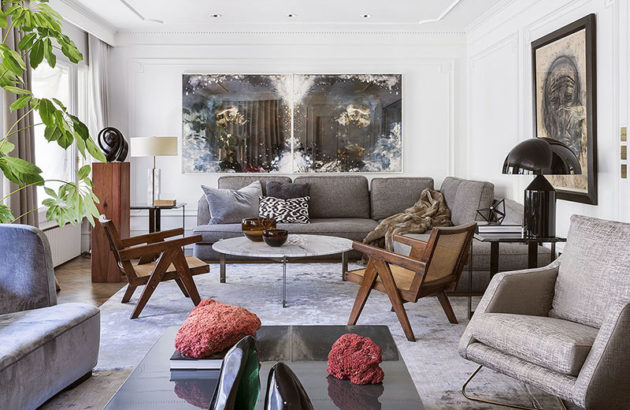 ---
Interiors by Jaime Beriestain
---
Iván Meade – Your hotel projects are very sophisticated and unique –  How do you achieve this in your decorations as you are infamous for working all around the world?
Jaime Beriestain – Every detail, the finishes, the illumination and comfort are very important to me, as well as the distribution of the spaces.  My projects are the response to my needs as a designer.
---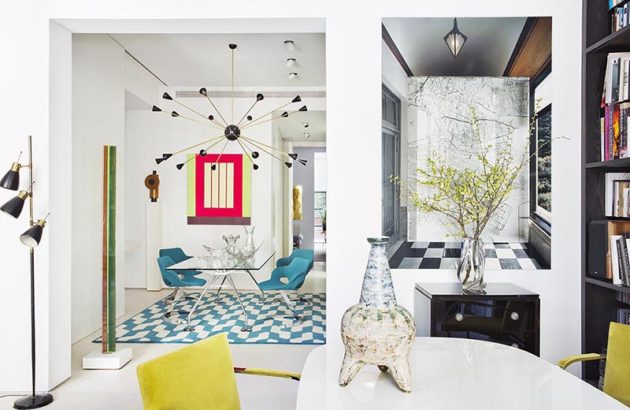 ---
Interiors by Jaime Beriestain
---
Iván Meade – What do you enjoy most about being a designer?
Jaime Beriestain – The creative process and the production, from the idea, to the initial sketch, to the final product.
---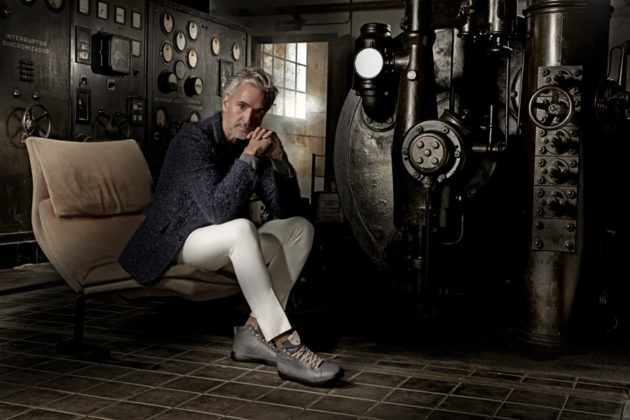 ---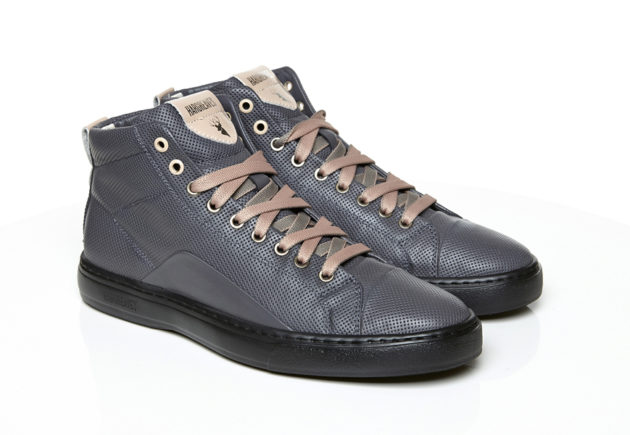 ---
Runners by Jaime Beriestain
---
Iván Meade – Many of our readers are design students – What would it be the best advice you can give to someone who is starting a career in design?
Jaime Beriestain – You need to have a keen eye, look around all the time, work hard, take risks and always follow your instinct.
---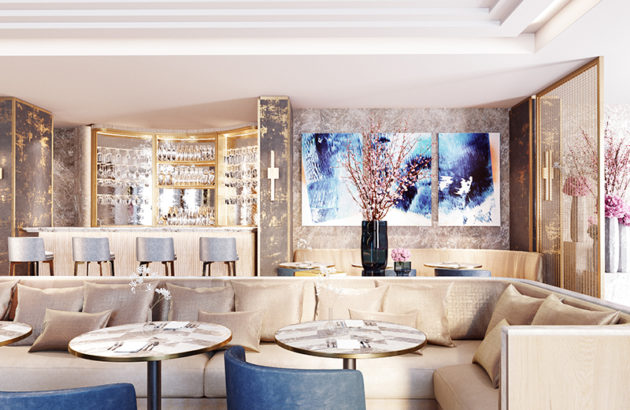 ---
Interiors by Jaime Beriestain
---
Iván Meade – In your humble opinion, what do you think every home or hotel room needs?, and what is the favourite aspect of your own home?
Jaime Beriestain – First of all light, natural light and if possible accustic panels to create silence.
At my place, I enjoy the fact that I can reinvent my home very easily with the help of art or furnishings, and just moving things around.
---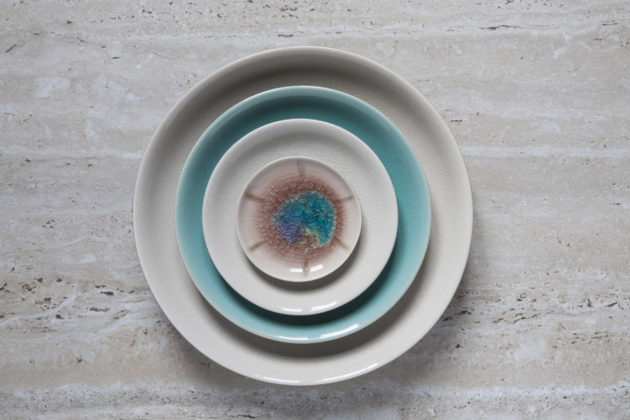 ---
Dishware by Jaime Beriestain
---
Iván Meade – As a designer you had the opportunity to design and participate in the production of many pieces under your name.  What has been your favourite piece that you have designed and why?
Jaime Beriestain – I love the creative process and production, this is one of my favourite things.  For instance, I just completed a collection of dish-ware.   Over the last 20 years, I have designed many products and I always get incredible buzz when I complete my projects, but what is important, is that these products are also well designed and timeless.  I still get goose bumps and feel proud that there are lamps in the market that I designed 18 years ago like our B.Lux from the Box Group.
---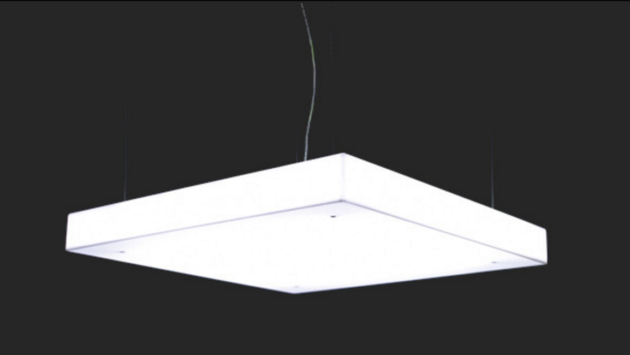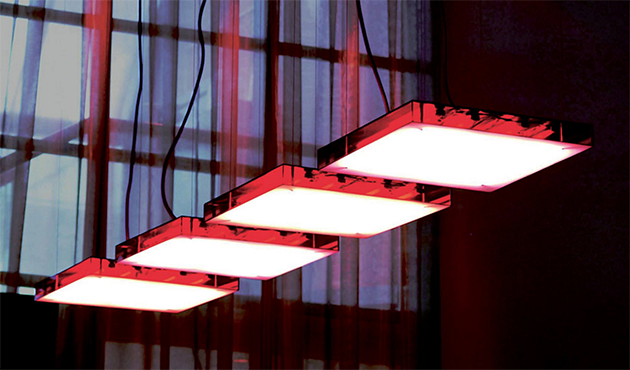 ---
Box Lamps by Jaime Berestain
---
Iván Meade – As a designer you have diversified in many ways.  Recently you opened your Concept Store in which you showcase all of your product lines, from mustard, to runners, to area rugs, sun glasses, etc – Why is it important for you to portray a lifestyle alongside  your designs?
Jaime Beriestain – The initial concept of this shop was to design a space like it was an extension of my home and lifestyle. Actually, many of the products in the shop are also in my home.  The only thing that is unique per say is my art collection.  I was missing to find a space that had intimacy and good personality.
---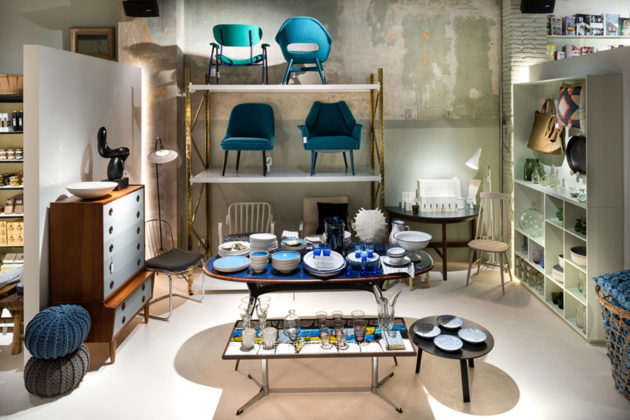 ---
Concept Shop by Jaime Berestain
---
Iván Meade – Your residential projects are truly inspiring.  To me, they serve as a design lesson on restraint and how to mix different styles while maintaining the personality of the home's inhabitant.  How do you convey your design aesthetic in a way that complements your client's needs?  Is the idea of bringing unique pieces (perhaps that are antique or great finds) a hard sell for your clients?
Jaime Beriestain – The first thing needed is to understand and know my client well.  I need to know their needs, how they like to live, the colour scheme that they like, the type of textures they prefer to be in contact with.   My projects are very unique in the sense that I have an obesession to find art pieces, furnishings, and special fabrics so at the end the project, it is answer to all my clients wishes
---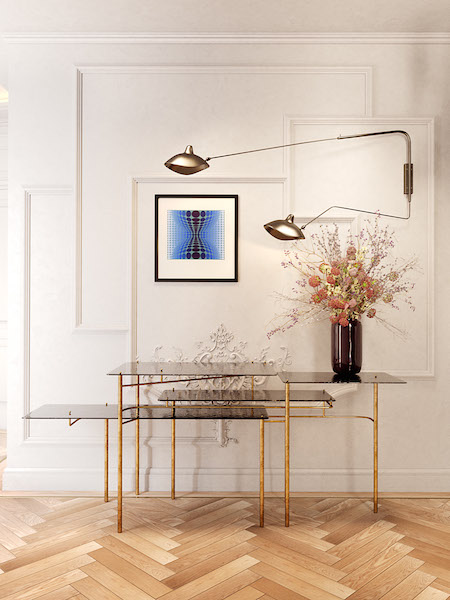 ---
Interiors by Jaime Beriestain
---
Iván Meade – Currently your architectural and design studio has over 28 employees – That is a very impressive number of employees under your vision.  What were the major milestones that help you to grow this way and what does an employee needs to be part of your team?
Jaime Beriestain – Between my 2 businesses we are a team of 65 people.  In the design studio we are 28.  We still manage the business as a boutique studio to take care of each project with special care. Some projects need you to have a very professional and well educated team.  The result of our organization is that we can run 15 projects at the same time, counting with the team of professionales needed to develop each project and deliver the best quality in design and construction.
---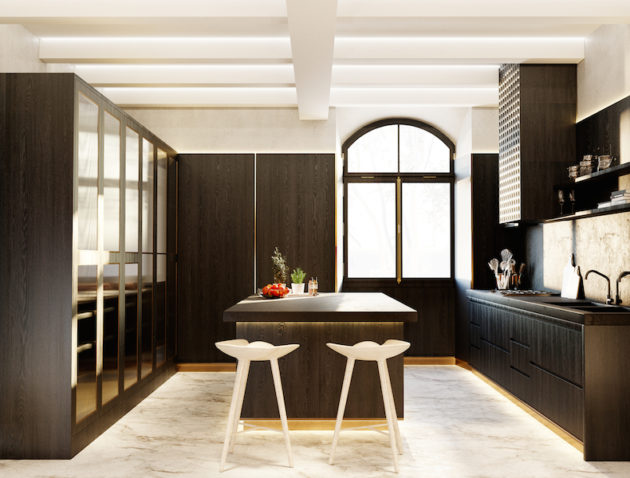 ---
Interiors by Jaime Beriestain
---
Iván Meade – What is your latest design obsession?
Jaime Beriestain – Embracing industrial technology to develop new products
---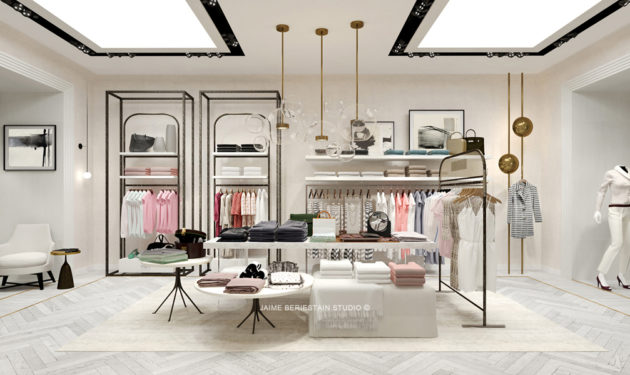 ---
Pret a Porter by Jaime Beriestain
---
Iván Meade – What has been your favourite project so far, and what would be your dream project?
Jaime Beriestain – We are so fortunate to be working on many different and interesting projects:  A franchise of artisan ice-cream, Two Five-Star hotels (one in Vienna and the other one in Lisbon).  A couple of high end residences (one in Geneva and the other in the Bahamas).  So fortunate, that one day I dreamt of working on all of these projects, and now I am actually working on them.
My ideal project is when I can develop anything I want and that every decision is mine.
---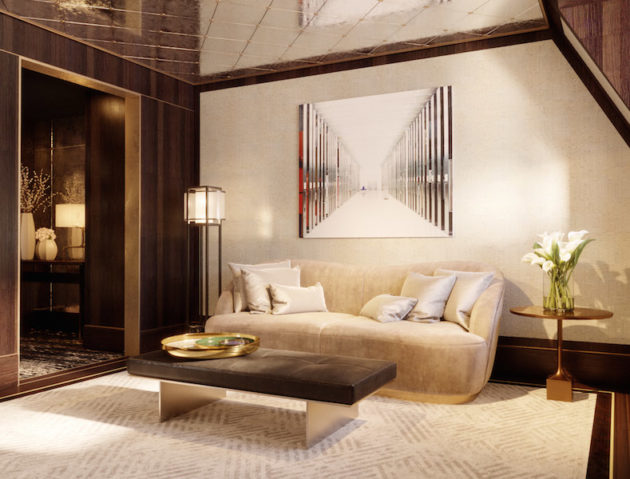 ---
Hotel Interiors by Jaime Beriestain
---
Iván Meade – What is next for Jaime Beriestain?
Jaime Beriestain – We want to open a design studio in the Caribe to be able to develop projects  in America.
---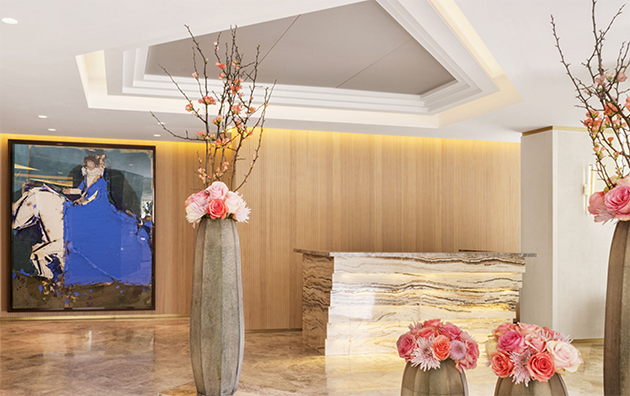 ---
Hotel Interiors by Jaime Beriestain
---
Iván Meade – Lastly, you have already created a stunning body of work with many mediums and styles, and a splendid portfolio with many projects. What would you like your legacy to be?
Jaime Beriestain – The dream of any designer is that their designs are timeless.  That has been my goal since the beginning and  there is a lot of difficulty and work put into achieving this.
---
I invite you to visit Jaime Berestain's incredible body of work at his studio website:

---
… And his wonderful collection of articles at his concept shop: