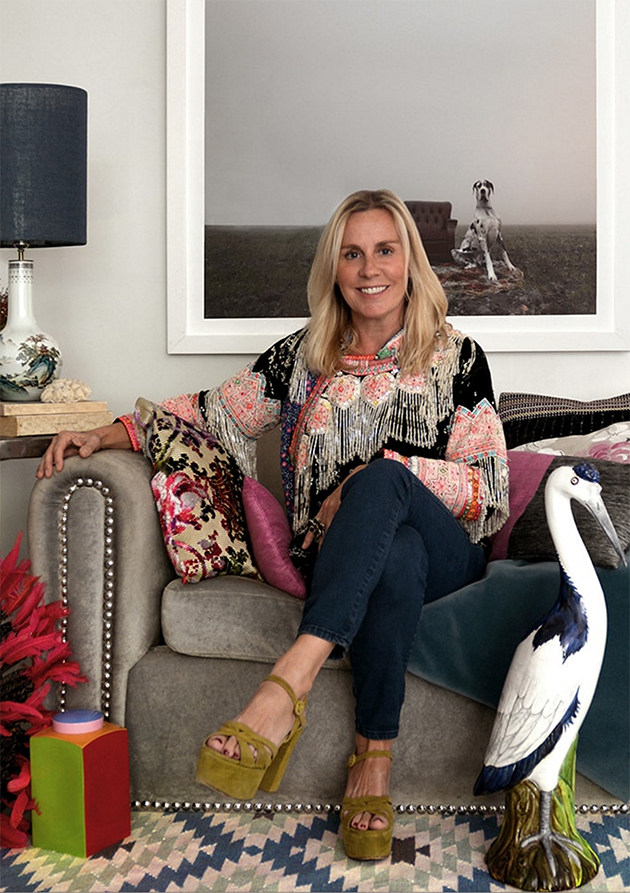 ---
Virginia Nieto
---
With stunning projects in the mountains, fresh and crisp residences in Ibiza, and some of the most prestigious and sophisticated homes in Madrid under her belt; Virginia Nieto has become a staple of a style that is as unique, fresh, timeless and overall elegant in the Spanish world of design.
Virginia's style is the pure reflection of her clients style and needs. Virginia brings any space alive with wonderful textures, unique furnishings, exceptional art and a vibrant and skillful use of colour to a place where her clients can call home at the end of the day. That is her recipe for success; listening to her clients and giving them the best of herself in every project.  Her passion for good design is more than evident, in her world there is never two days alike, with good humour and positivity, she brings a unique light and energy into everything she touches and her work is just an expansion of this.
Clients love her as they feel like they can even put their feet up on the coffee table without destroying the design she's created for them. Want the same look in your home? Read on to discover  Virginias's formula for choosing  ideas to recreate the look that has made her one of the best designers in the Iberian Peninsula, and as always, her best advice for living with what you love, and the people that are important in your life.  Her interiors reflect a real happiness and that is one of the hardest thing to achieve.
So excited to have this conversation with Virginia!
---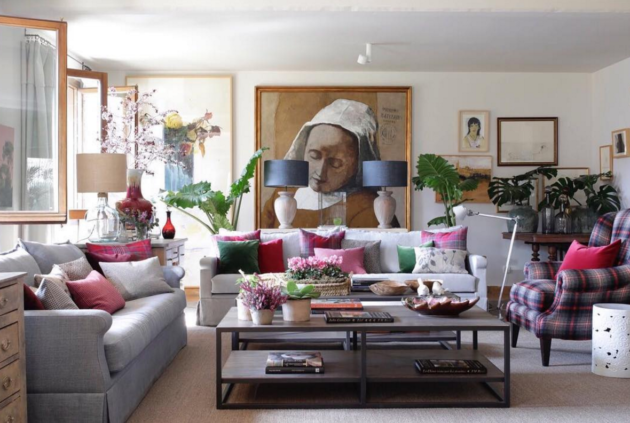 ---
Interiors by Virginia Nieto
---
Iván Meade – What was your first experience with design?
Virginia Nieto – My first experience as a designer was a full home remodel in the heart of Madrid.  I was fortunate that the client gave me carte blanche and I had the opportunity to really fulfill my vision.  It was my first project and I was very young and courageous.  The end result was amazing, very fresh; and on top of this, I had the wonderful opportunity that a magazine publish it.  That experience gave me a lot of boost to my self esteem as a designer.
---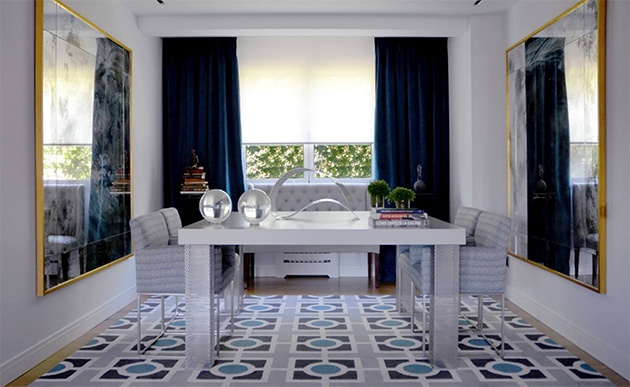 ---
Interiors by Virginia Nieto
---
Iván Meade – How would you describe your design style?
Virginia Nieto – For me, the most important thing  is that my interiors have a natural warmth to them while being harmonious  and congruent with all the elements needed.  The same principle goes if I have a project in the mountain, a country home; or regardless of my clients age and cultural ethnicity.   I always need to transmit emotion, energy, and that the space at the end of the day reflects my clients personality.
---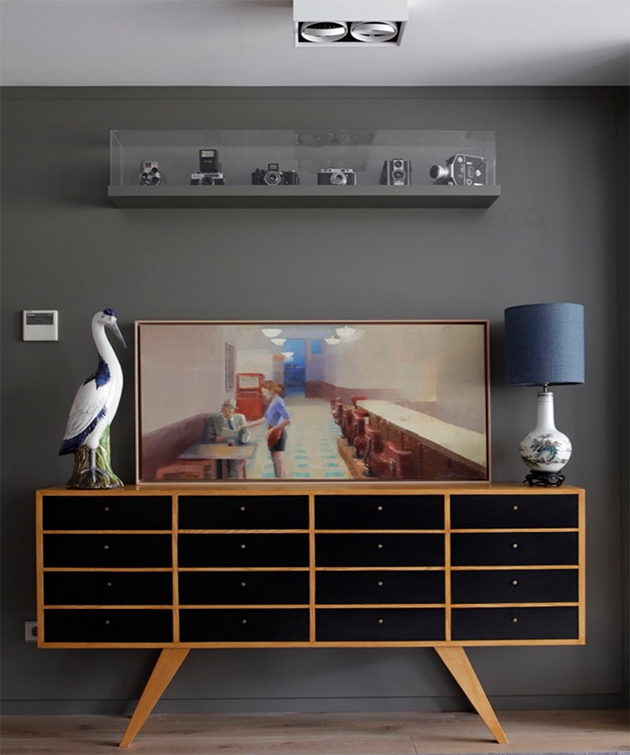 ---
Interiors by Virginia Nieto
---
Iván Meade – Who or what has influenced your personal design style?
Virginia Nieto – I studied in my youth in London, England.  This is a place where I disovered that design and the aesthetic of every corner has an incredible wealth.  Without noticing this, I fell in love with interior design.  So, when I got back to Spain I studied for my degree in interior design.
---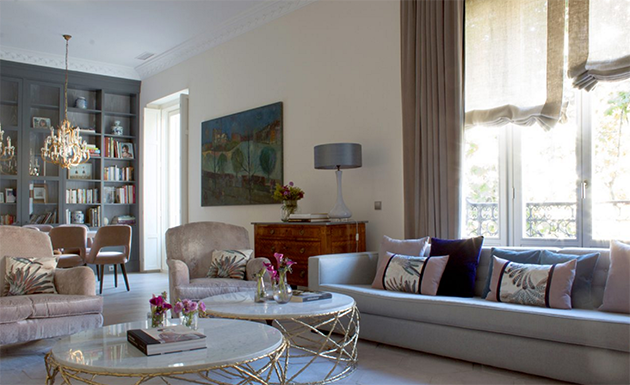 ---
Interiors by Virginia Nieto
---
Iván Meade – Your projects are very vibrant and have a unique energy.  I believe this is because you are a master of the use of colour.  Recently, we have been bombarded in our industry to live with neutrals, but your designs have a happiness and vibrancy that is unprecedented.  How do you achieve this?
Virginia Nieto – I really like to listen to my clients needs without imposing my design aesthetic.  This is the main reason my projects have a very unique approach and stand out from other interiors.  I truly intend to be able to fulfill every client's wish, and from there, start designing the space.  Of course, I cannot stop showing who I am, as my personality is very happy and positive, and I guess, without noticing I transmit this in my work.
---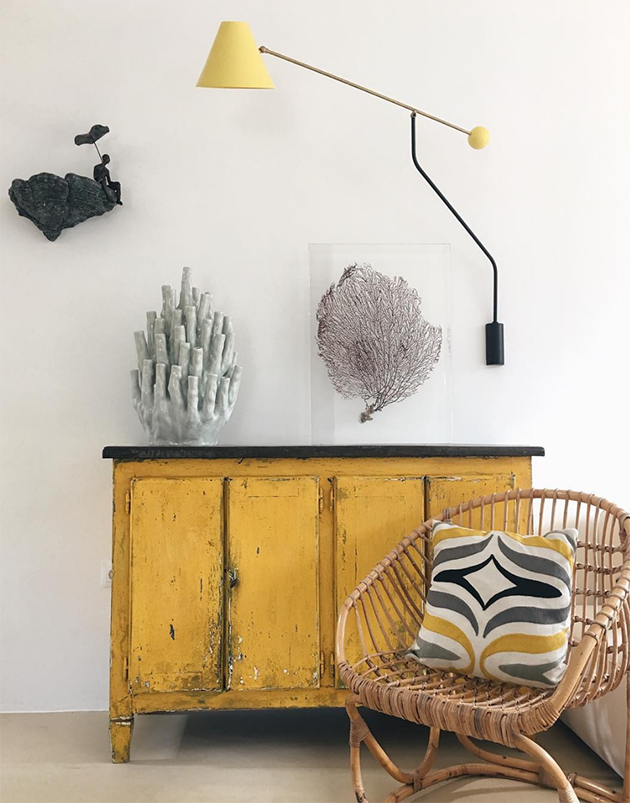 ---
Interiors by Virginia Nieto
---
Iván Meade – Another aspect that I found very interesting in your projects.  It is the fact that the art and overall sculptures in your projects are extremely well selected. Do you work around the clients's collections or you suggest specific art to your clients?
Virginia Nieto  – I am very passionate about the arts.  I believe this is one of the processes at the end of a project, when the construction face is completed and you start with the decorative aspects of the job.  There is only one answer to this.  Only with good art you can deliver a project of high quality.
---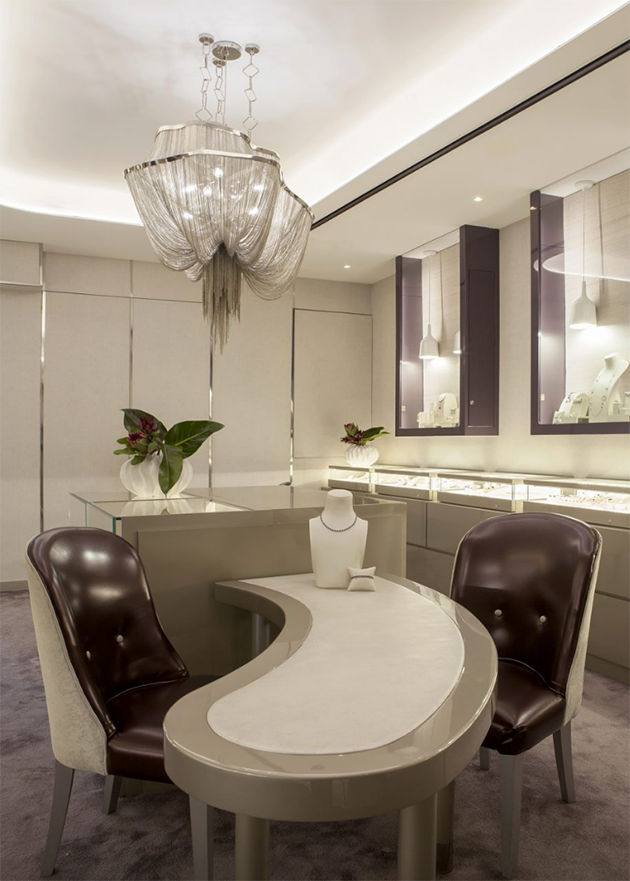 ---
Interiors by Virginia Nieto
---
Iván Meade – Many of our readers are design students – What would be the best advice you can give to someone who is starting a career in design?
Virginia Nieto – To be yourself, and not to follow trends in excess.   To live the project and work as a team with the clients.   Listen to the clients needs, and understand how they want to live in the space.  With this in mind, you will always deliver a project totally tailored to your clients needs.
---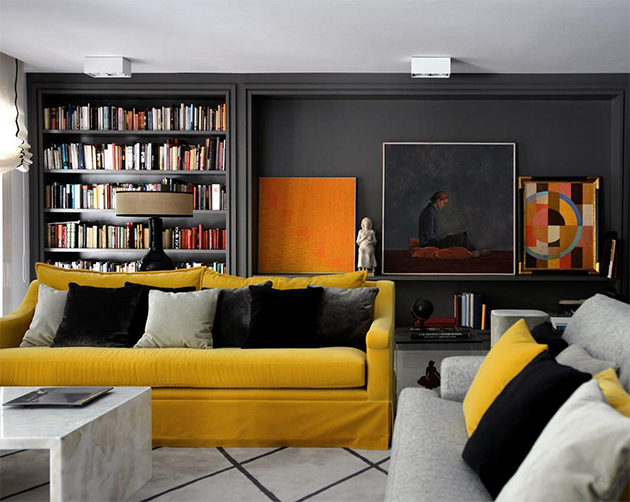 ---
Interiors by Virginia Nieto
---
Iván Meade – What is the value of design for you, and how do you explain this to your clients?
Virginia Nieto – Design is for me, more than anything is harmony.  We live in a moment in which any style works and you can allow yourself to create a unique mix, contemporary furnishings with antiques, or classic furniture designs with a minimal space, everything is allowed if you understand how to convey that harmony.  The value of design is on the client to understand that you bring that quality to the table.
---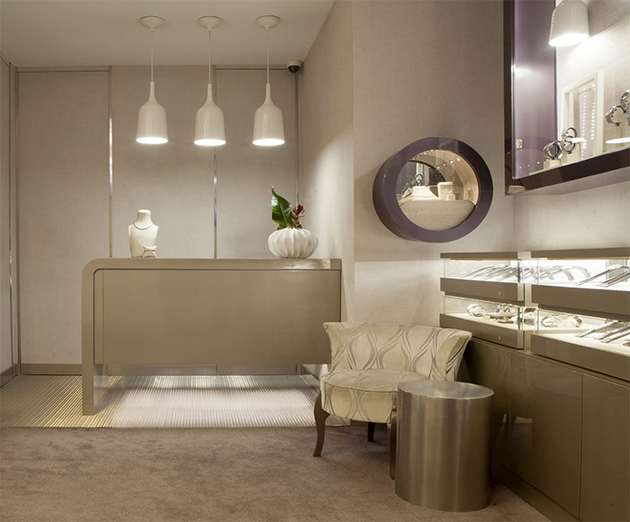 ---
Interiors by Virginia Nieto
---
Iván Meade – What do you enjoy most about being a designer?
Virginia Nieto – Everything! I am very passionate about design.  But, I truly enjoy the final days, in which, after all the hard work we are implementing the design.   All those hours of hard work, meetings with clients and contractors, and the last day when all the effort you imagine on paper is finally coming to life and becoming a reality.
---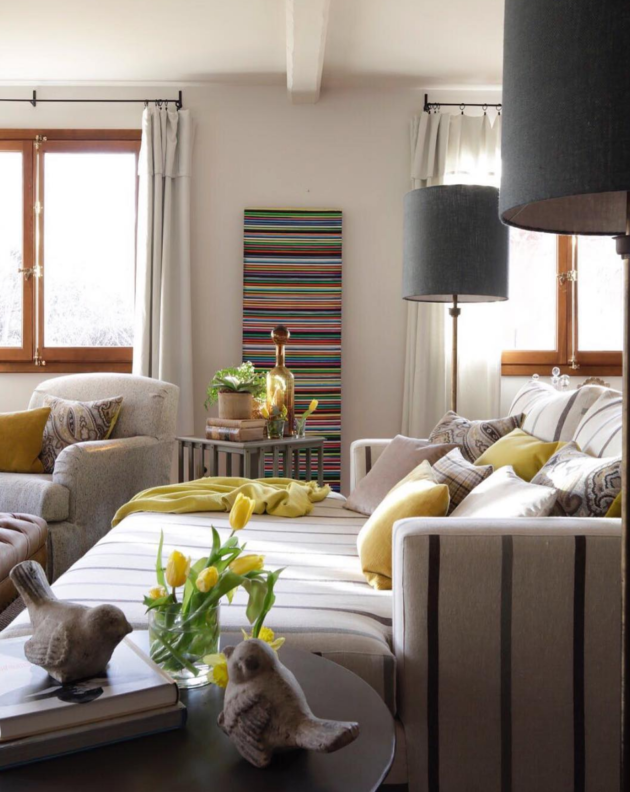 ---
Interiors by Virginia Nieto
---
Iván Meade – Describe what you like most about your home?
Virginia Nieto – I love my veranda.  It reminds me of the summer days, the good times with friends, and that is the place where I truly enjoy my children.  That is the place where my dog doesn't stop running… If I could, I would live on my veranda!!!
---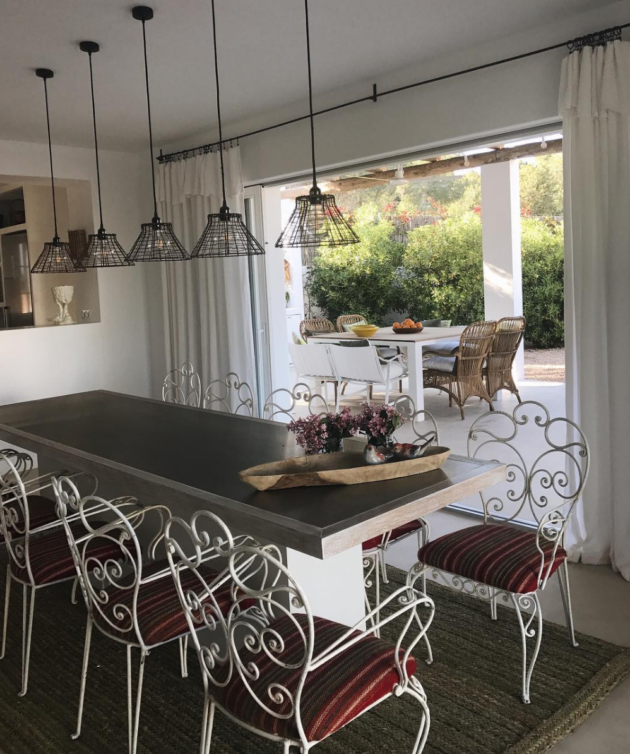 ---
Interiors by Virginia Nieto
---
Iván Meade – What is next for Virginia Nieto ?
Virginia Nieto – Working in Ibiza!!! I am very fortunate to have many projects on this beautiful island.  Since I discovered Ibiza; this place has become my paradise.  I have had the opportunity to work there several times, and I dream that one day I will be spending long periods in Ibiza.
---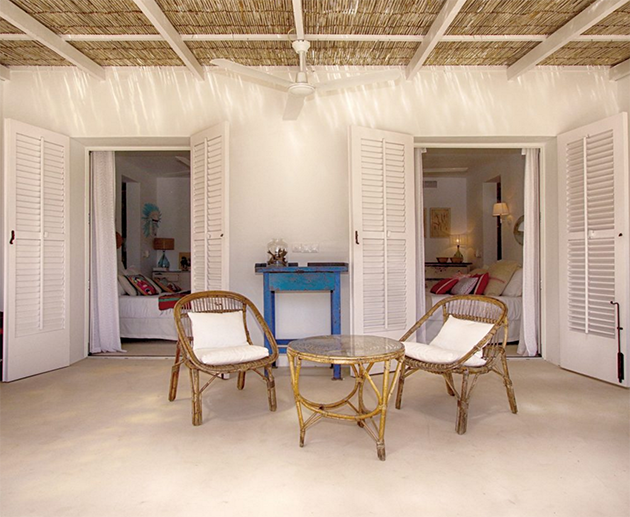 ---
Interiors by Virginia Nieto
---
Iván Meade – Lastly, you have already created a stunning body of work with many mediums and styles. What would you like your legacy to be?
Virginia Nieto – To be honest, I only think in the present.  I believe I am very fortunate to be able to make my clients happy.  Those clients that believe in us and trust us to transform their home into something beautiful.  There is no better gift than this.
---
I invite you to visit Virgina Nieto's wonderful body of work at her website:

---