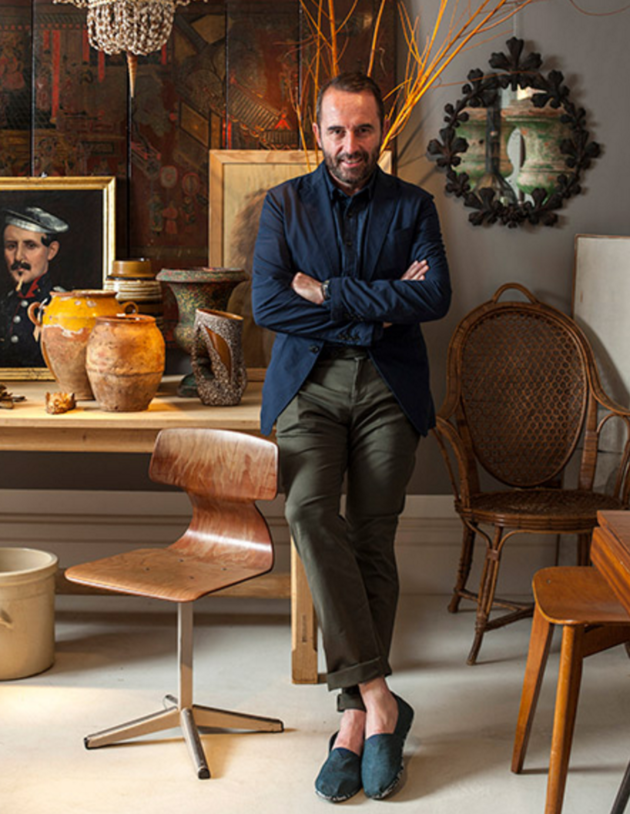 ---
Pepe Leal
---
Pepe Leal is, without a doubt, one of the most respected figures in the interior design scene today.  Not just in his native Spain, but worldwide.  Mr. Leal is the man behind some of the most successful restaurants and  hotels in the Iberian Peninsula.  He has the midas touch – Everything he designs becomes not just  beautiful, but successful.  He is a guarantee for hoteliers and restauranteurs, as his commercial projects are not only memorable, but there is a need for the people to be in these environments experiencing what good design can bring to the table.    Mr. Leal's residential design is always creative and showcases a relaxed elegance that is timeless, yet always reflects the needs of its owners.
With a degree in Art History, and as a familiar face at the design department of the Polytechnic University of Madrid, his knowledge in design is unprecedented.  At his showroom you can see furnishings designed by him, as well as pieces that he has collected that are beautiful references to his design aesthetic and projects.
His rule of design is to understand the rules, so you can break them. Understanding first what the space wants while giving it a sense of history, making it functional, and resolving the aesthetic is a natural symbiosis for him. The lighting in his projects is always well orchestrated, there is not life without light – he has said.  Even when you don't have natural light, a simple candle light can reign the space with its unique brightness and warm tonalities.
Since I first saw Pepe Leal's work many years ago, I knew I wanted to have an interview with him one day.    That day is now here, and I am so happy to share the talent of one of the most respected Spanish figures of design with you.
---
Iván Meade – What was your first experience with design?
Pepe Leal – I can not remember exactly, but I do remember playing "shops" with my sisters when I was around ten years old. Each of us had to design our own stall with tables to sell our goods (broken pots and mud balls mostly) and chairs for our invisible clients. My shops were usually very creative and it was then when I realized that it was quite easy for me to distribute spaces and to create objects.
---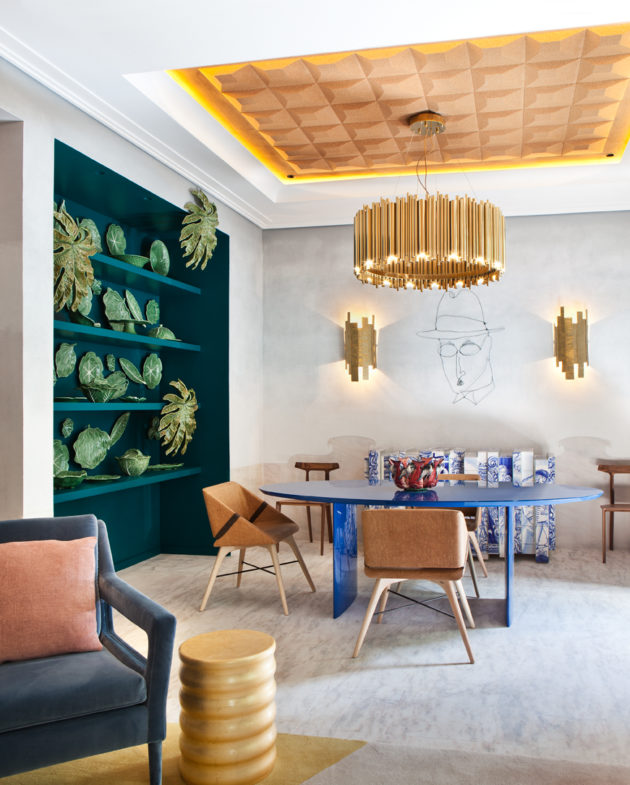 ---
Interiors by Pepe Leal
---
Iván Meade – What is the story behind your design studio?
Pepe Leal – I began decorating (in the proper English meaning of the word, pintar para nosotros) houses in the 90's in London. At that time it was very fashionable to use decorative finishes everywhere. I was quite good at it, and at one point I started suggesting pieces of furniture or objects to my clients. I ended up buying these objetcs for them and in a couple of years I was doing interior design projects. Back in Spain I was very lucky to enter Casadecor (an interior design show that takes place every year) which at that time was an incredibly glamorous event. The press liked what I did a lot and, as a result, jobs started knocking on my door! After that, it's been work, work and more work.
---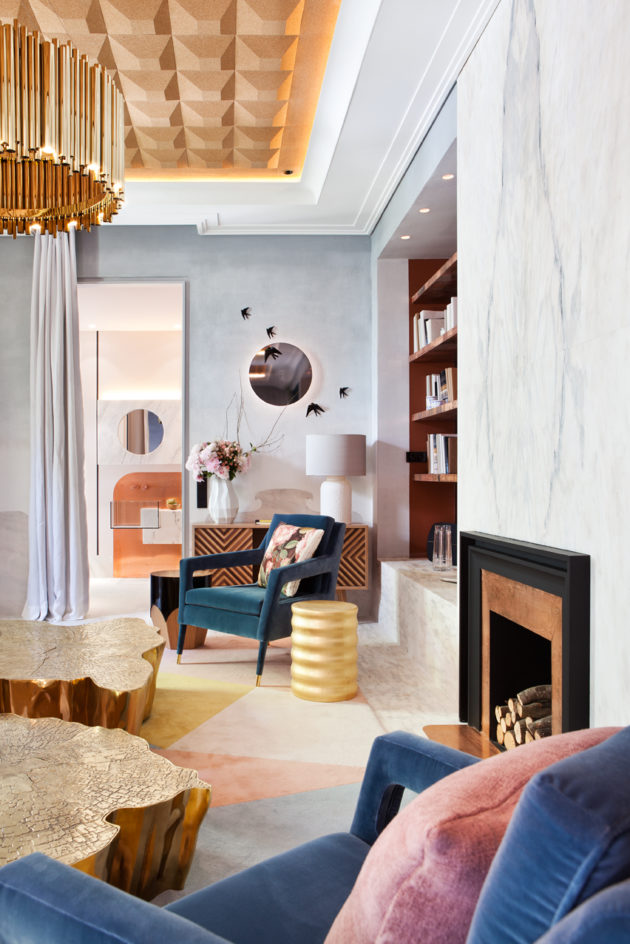 ---
Interiors by Pepe Leal
---
Iván Meade – You have accomplished something very unique in the interior design world; creating a strong, extremely well recognized and beautiful signature style – In this same manner however, your style keeps evolving – How or where do you find your inspiration to create the Leal Style?
Pepe Leal – I actually don't see a "Leal style." I am much more in favor in creating unique spaces for unique people. I don't like imposed design or style; and quite honestly I hate the idea of always doing a formula for whoever your client is! I think modern art is a constant inspiration for me. Sometimes we use textures or finishes directly taken from pieces of contemporary art. I also love English country houses; especially the service rooms or the kitchens. Shaker's carpentry has always been very inspirational but I truly could go on forever with so many things… I think it's a question of having your eyes, mind and heart open!
---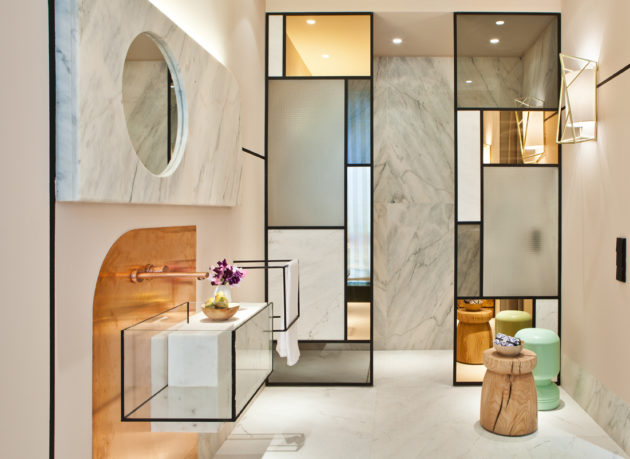 ---
Interiors by Pepe Leal
---
Iván Meade – What is the value of design for you?
Pepe Leal – I think it is incredibly important. It not only makes things easier but it helps the soul to feel more at peace.
---
---
Interiors by Pepe Leal
---
Iván Meade – Your projects are timeless and fun, but in a sophisticated way. How do you achieve this in your decorations?
Pepe Leal – I think by trying to always play with function and form; with logic and magic. I think the correct balance of both is what makes a space or any project a success!
---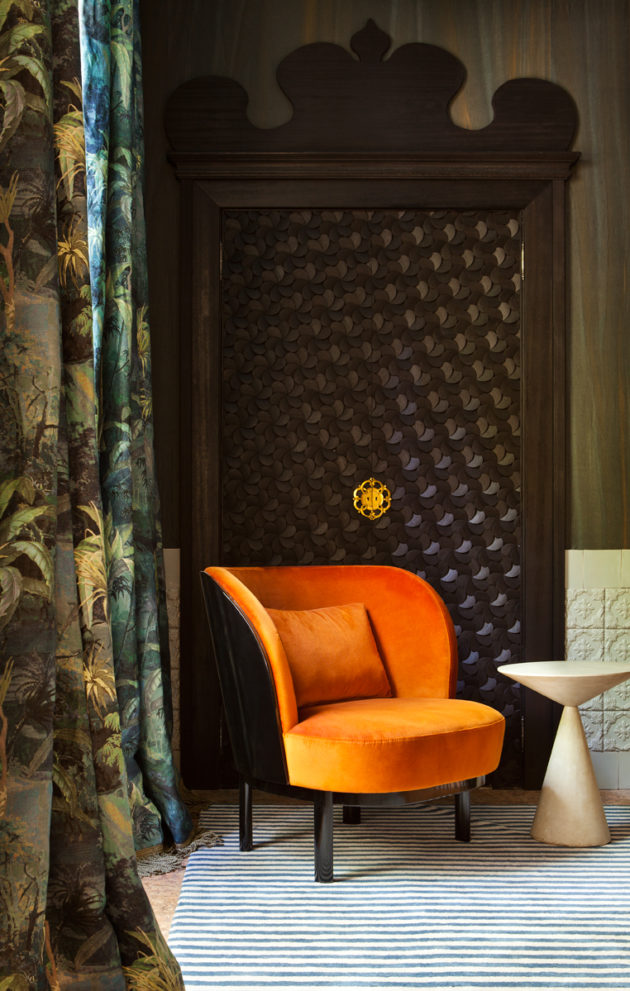 ---
Interiors by Pepe Leal
---
Iván Meade – What do you enjoy most about being a designer?
Pepe Leal – The possibility of feeling like a fairy god-mother; changing ugliness into beauty with my magic wand!
---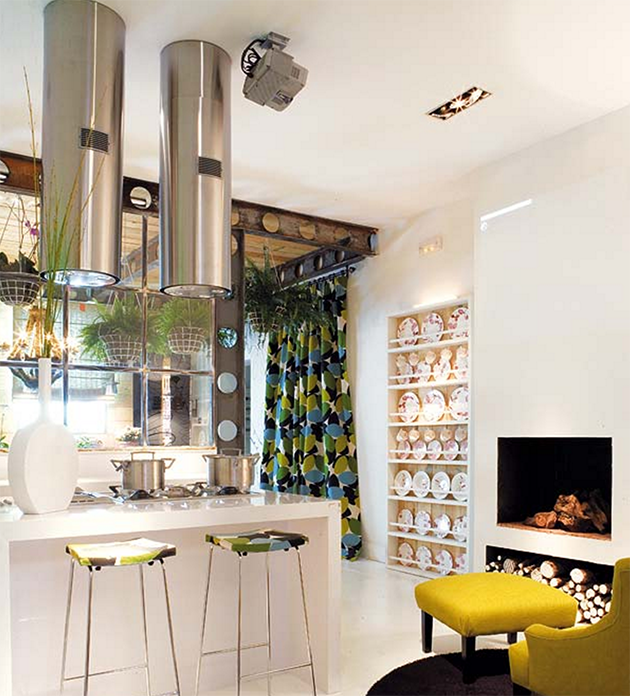 ---
Interiors by Pepe Leal
---
Iván Meade – Many of our readers are design students – What would be the best advice you can give to somebody who is starting a career in design?
Pepe Leal – My advice would be to try to do psychology studies parallel to their interior design studies. This is a very exhausting job where one needs to be always convincing clients to trust you.
---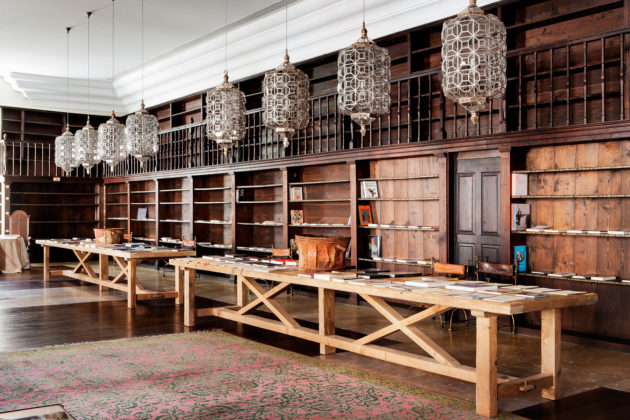 ---
Interiors by Pepe Leal
---
Iván Meade – In your humble opinion, what do you think every home needs?
Pepe Leal – People that love their home.
---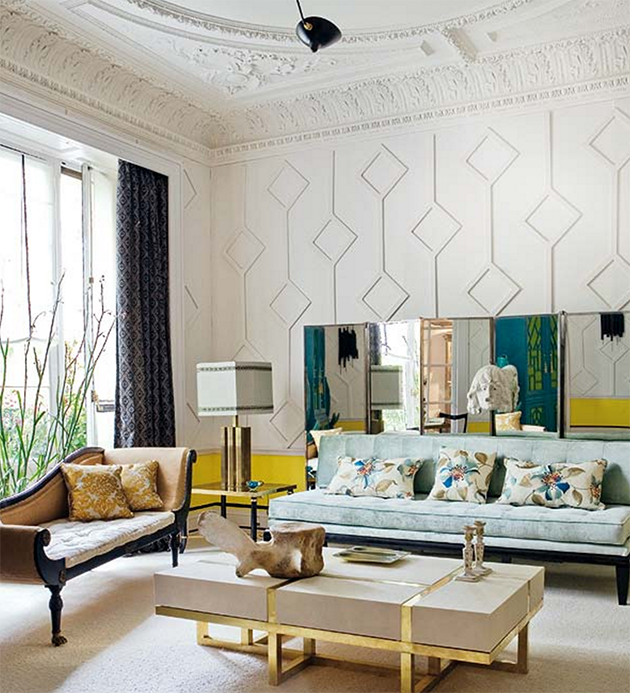 ---
Interiors by Pepe Leal
---
Iván Meade – One of the characteristics that I really admire about your work is how you manage to have breathing space and let the eyes rest between focal points. Why is this important for you and how you achieve this?
Pepe Leal – For me, I think that's the number one rule in this profession. It's all about accents and silence. Many times, I see a lot of spaces that shout constantly by not leaving any empty space. I think to create surprise and rhythm in rooms, you should have empty spaces for the eye to rest and busy spaces to please the eye.
---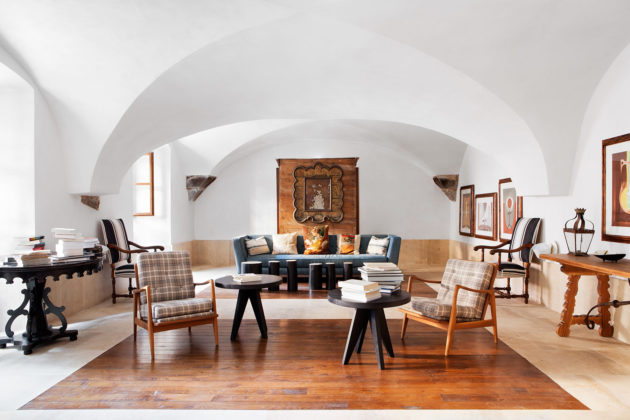 ---
Interiors by Pepe Leal
---
Iván Meade – Another aspect that I found very interesting in your projects is the fact that you always create a moment that makes the project memorable. It can be a sculpture, a light fixture or just a bold gesture. How do you know what piece you are going to give the main stage in your interiors?
Pepe Leal – For me, it is a question of the piece itself. It's a question of choosing something that is interesting by its shape or form! It should have a very powerful attraction to the eye. Sometimes these pieces already come from my client or sometimes I have to choose the them for them. If something is beautifully made or has something that makes it very special, then I would definitively work around that piece to showcase it.
---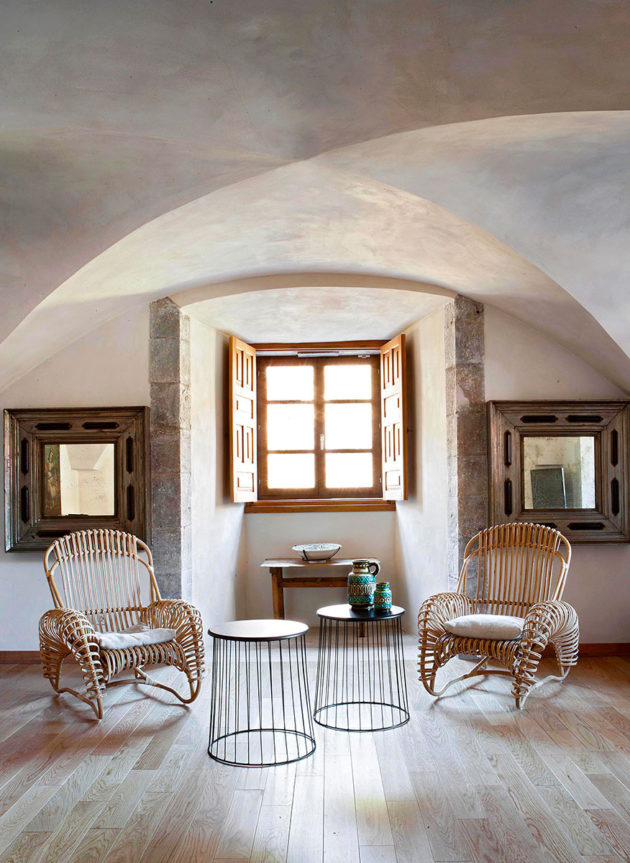 ---
Interiors by Pepe Leal
---
Iván Meade – You have designed many restaurants in your career. What is your favourite aspect about designing commercial spaces?
Pepe Leal – Definitively the client's attitude. It is very different to design a space for commercial use than a private home. Commercial spaces are seen by my clients as a business; therefore, they see you as a way of achieving their expectations. As a result, they trust your criteria, background and experience blindly.
They are not so much worried about what other people might think of them. They just want something that works. They are much more open to creativity, to have something more different or eccentric because it's either a shop, a restaurant or an office. Most people feel terribly worried about being judged when it comes to showing their homes.
---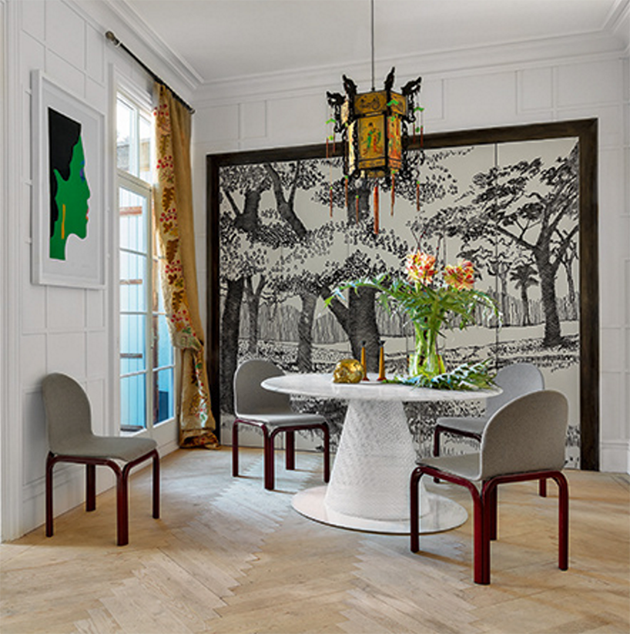 ---
Interiors by Pepe Leal
---
Iván Meade – What is your favourite material and why?
Pepe Leal – Limestone; it could look exquisitely chic or very rustic depending how you treat it. It is always beautiful, is hard but warm and has always that sort of feeling of eternity.
---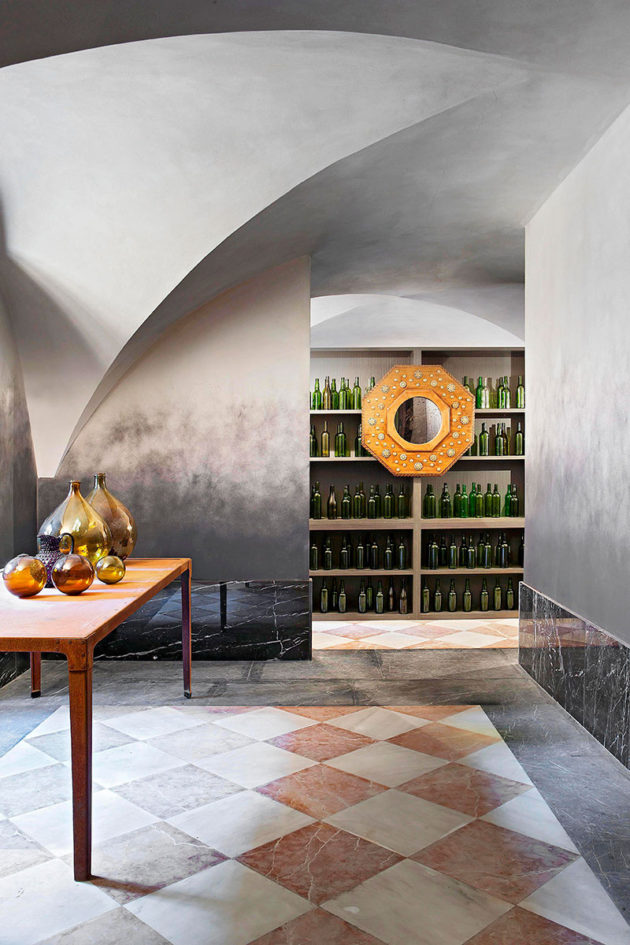 ---
Interiors by Pepe Leal
---
Iván Meade – What is your latest design obsession?
Pepe Leal – I tend not to have any obsessions; sounds wrong to have one to me!
---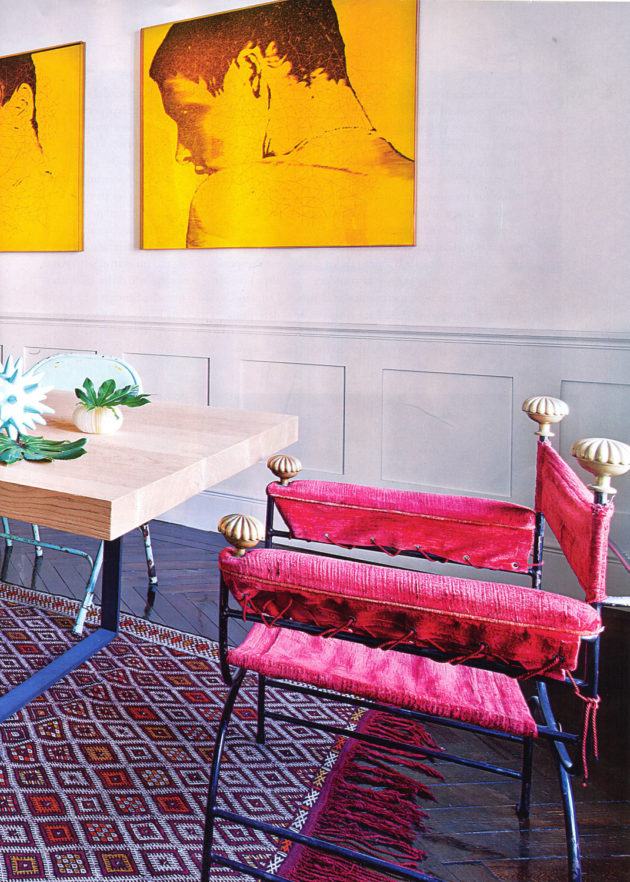 ---
Interiors by Pepe Leal
---
Iván Meade – What has been your favourite project so far, and what would be your dream project?
Pepe Leal – Los Peñotes restaurant in Madrid.
I have always dreamt of doing a cathedral with no interference by the church. I would also love to design a small hotel with a big budget in a beautiful old building; ideally on a remote island in Greece!
---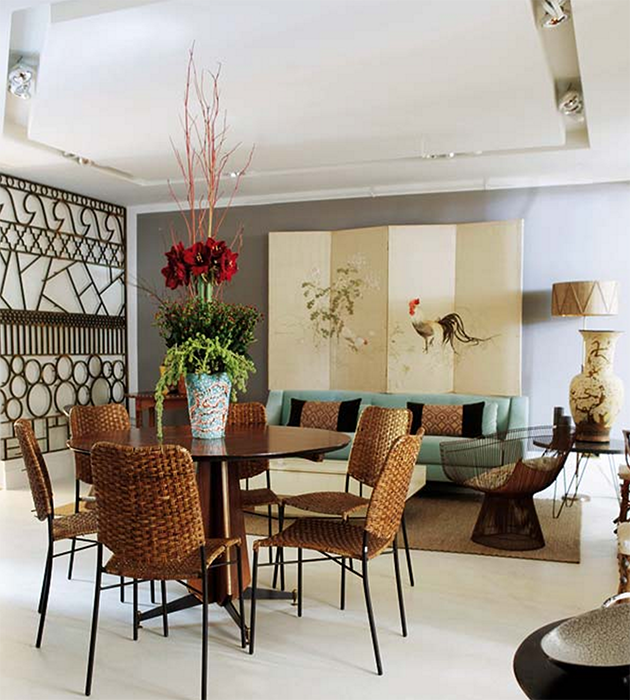 ---
Interiors by Pepe Leal
---
Iván Meade – What is next for Pepe Leal?
Pepe Leal – I am working on an old fashion hunting club that wants now to be in the 21st Century, a paint company office and showrooms, a chain of cheese shops and on several houses in Madrid. All very exciting!
---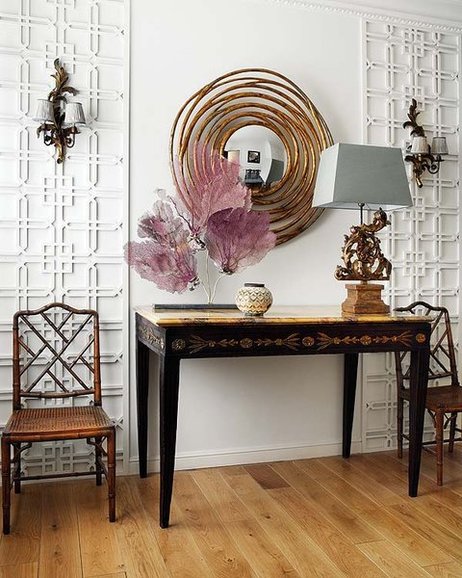 ---
Interiors by Pepe Leal
---
Iván Meade – Lastly, you have already created a stunning body of work with many mediums and styles and a splendid portfolio with more than 50 projects to your name. What would you like your legacy to be?
Pepe Leal – I don't think I am that important to have a legacy. I would be happy if at the end, I have happy clients.
---
I would like to invite you to visit Pepe Leal's stunning body of work at his website:

---
If you would like to see  how Pepe lives, check out this wonderful video by AD about his home.