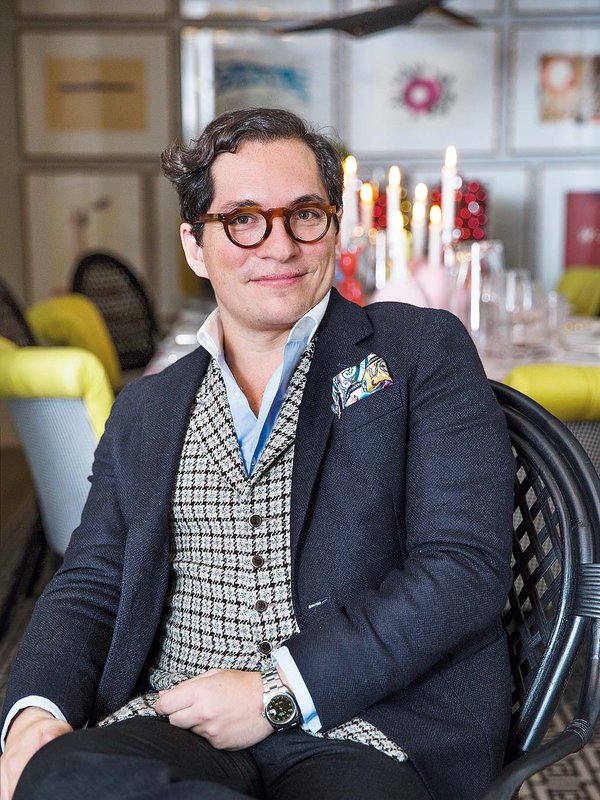 ---
Jean Porsche
---
As part of of our series "Celebrating The BEST of Spanish Design" today it is renowned Mexican architect and interior designer Jean Porsche's turn. This is also a very important interview for me, as Jean is the first fellow Mexican I have interviewed on the blog.    I am full of pride to see a compatriot doing such incredible design work in Europe, and if you add the fact that he is also considered one of the design industry leaders in Spain today, he is living proof that hard work and talent are well recognized.
Jean Porsche move to Madrid, Spain in 2004, six years later he started his own practice  XSCHE* Arquitectura + Interiores followed by the opening of his successful showroom The Interiorlist.  The opening of his studio has given him the opportunity to showcase what good design can do, not matter the size of the project or budget. Creativity is what it counts!
---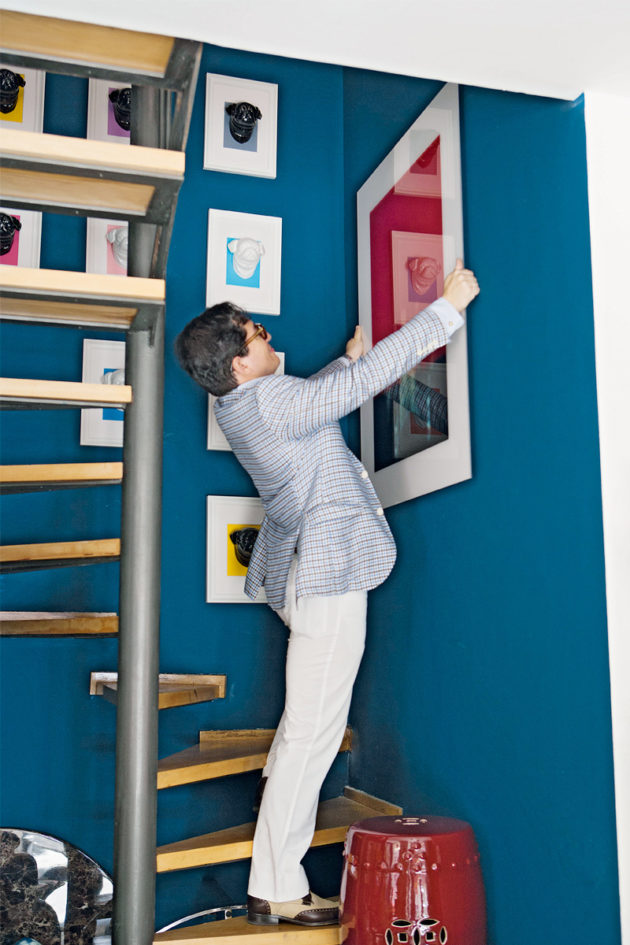 ---
Jean Porsche had the opportunity to work with Humberto Artigas, who is considered one of the top residential architects in México. Prosche also worked at Arquitectonica and CVO Group amongst other well known companies.  These experiences reinforced a multidisciplinary approach to all his projects.
His architectural projects are as innovative as his interiors are fresh and memorable.   I know, I am repeating myself, but what can I do – as a Mexican I am just so proud of Jean and how much he has achieved. Let's dive into our conversation…
---
Iván Meade – What was your first experience with design?
Jean Porsche – When I was a little kid, I loved to go to visit the "show houses" of new developments, afterwards at home I designed my own "projects" with Lego and also I drew floor plans of my designs and brochures for selling them. I still have some that my father kept as a treasure. That was the best entertainment my parents could give me during the weekends I believe since I was 6 years old.
Also, I remember that when we went to have lunch at restaurants with an area selling magazines and books, after finishing, I ran from the table to go and sit on the floor to review the architecture and interior magazines and inspired myself.
I grew up doing these things, and my first project, (which was never finished) was while I was studying architecture in Mexico City. It was my mother's house in a country club in Mexico City. The builder cheated us, and the workers stopped, my mother got sick and we sold the house unfinished when she died. The project was really interesting, and neither my teachers or my parents friends believed that a 20-21 year old boy could have designed a house like that. Nowadays I see houses that remind me the design I made more than 15 years ago, and make me think what could had happened if that house was finished.
---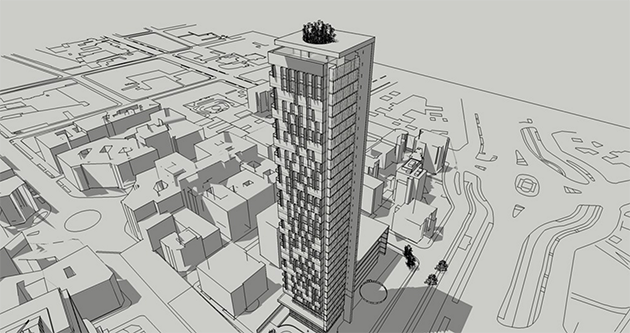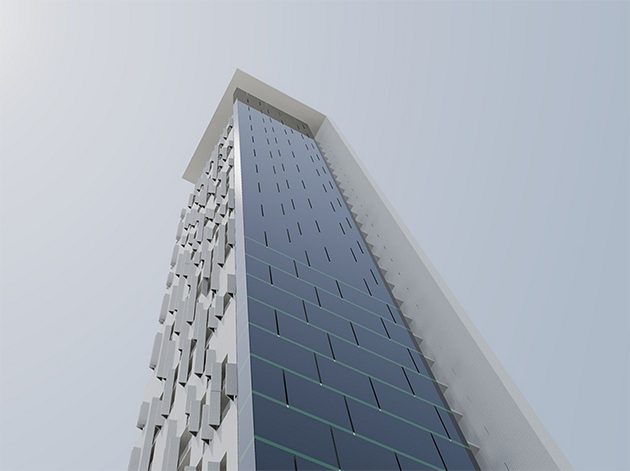 ---
Architecture by Jean Porsche
---
Iván Meade – I have to say that you are the first architect that I know that can design fun and interesting interiors.  In general, architects are very restrained, but your interior design projects are happy and have a very unique vibrancy. Why is this?
Jean Porsche – I have to say that architects want to order you how to live, how to work and how to do anything. I do not believe in that. I think that you have to understand what people want to achieve in their homes, their restaurants, offices, etc. Some architects do not like to be named as interior designers because they feel they are above them, but when people ask me what I am, I tell that I am whatever they want me to be, because I recognize that we actually live more in the interiors, and good architecture is not only the outside, probably the inside is more important because it is what the people use and the interior design is probably the most important part of the project and architects have to realize that.
I have the mind of an architect for understanding how to get a better functionality in the design, but I recognize myself as someone that always enjoys what I am doing, and probably that happy time or vibrancy is reflected in my projects. I like to mix and match what my mind could bring to each project, making them unique and stylish, but useful and comfortable.
---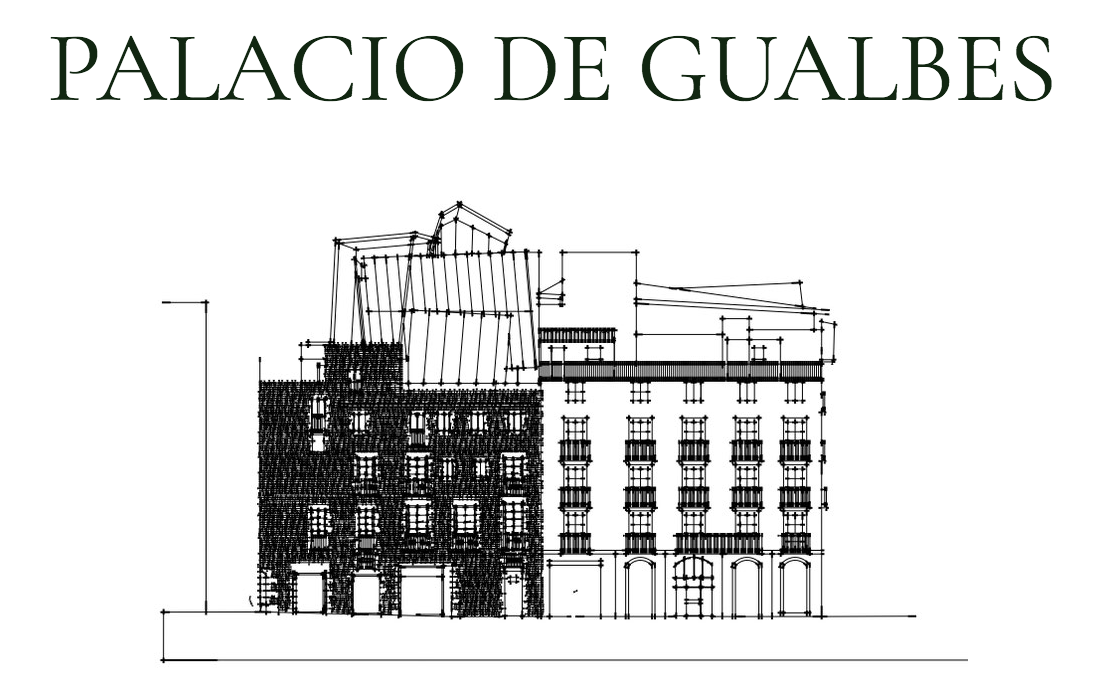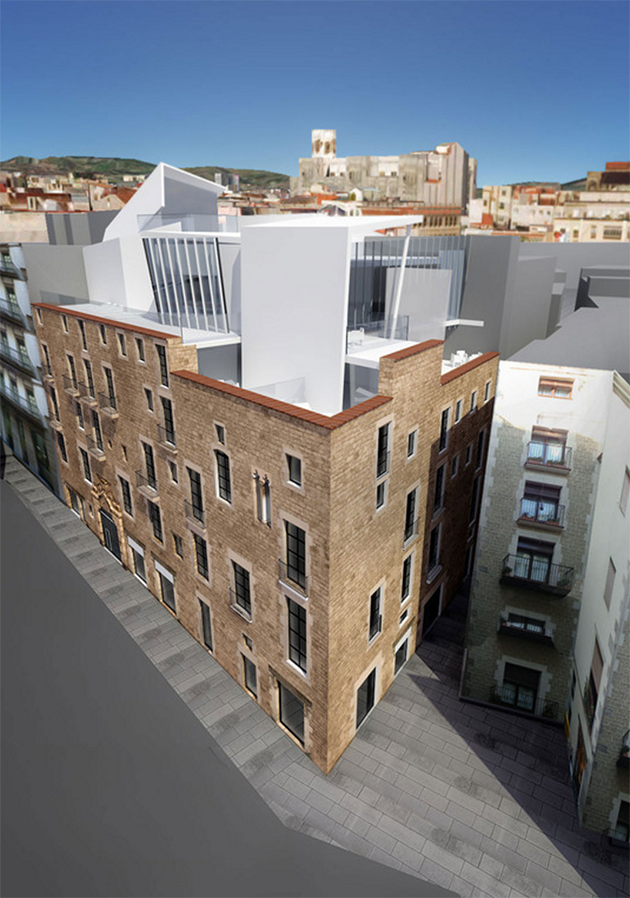 ---
Architecture by Jean Porsche
---
Iván Meade – Do you think that your Mexican background still influences your designs of today?
Jean Porsche – For sure! I remember my first Casa Decor project in 2014 and people telling me that only a Mexican could feel comfortable mixing 3 kinds of yellows with blues and whites.
My background is part of my life, and my memories sometimes give me  a different way to see the design. Also I have heard several times that mexicans understand the word "luxury" in a very particular manner and that is true. Our way to live in a luxurious way are unique, and it doesn't mean that you have to spend more, it is only the way to do things, organize the space or ensure how the materials, textures and light are combined.
---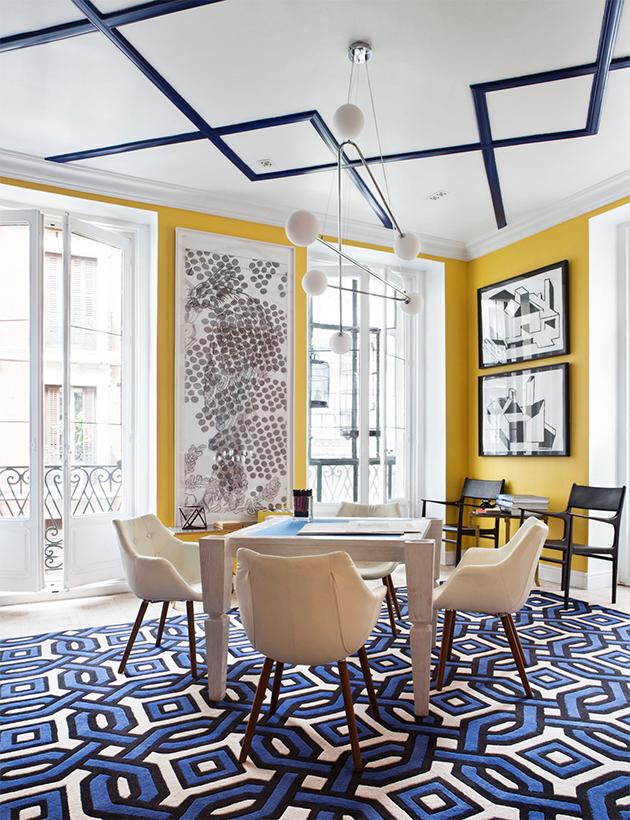 ---
Interiors by Jean Porsche
---
Iván Meade – At some point in your career you worked with Humberto Artigas, one of the most respected Mexican architects – What was the best design lesson you learned from him?
Jean Porsche – Humberto Artigas was, at the time, the architect that all the upper class in Mexico should have hired at least once for making their city house, country house, or whatever you think of. His style is the "Spanish Colonial" but revisited in a modern way. It was interesting and a privilege, I realized after, to begin my career working in that baroque environment in the early 2000`s when the style at the moment was minimalism, the exposed concrete, glass and coldness all around.
I was the project manager of two 900 sqm houses, after being an assistant in the construction of the presidential house refurbishment when President Fox arrived, and in the project of the house for one of Carlos Slim´s sons. I really fell in love with the use and waste of space, and probably wasting space is the best way to make a great project. This doesn't mean that you do not use it, but creating great corridors, making focus points in rooms, and designing dramatic spaces surely make the difference. You have to forget what you have learned such as "avoid corridors" or "optimize a room", that is a big lesson, to take advantage of the space and when you learn how to do it in big spaces, you can also do it in smaller ones with no difference.
---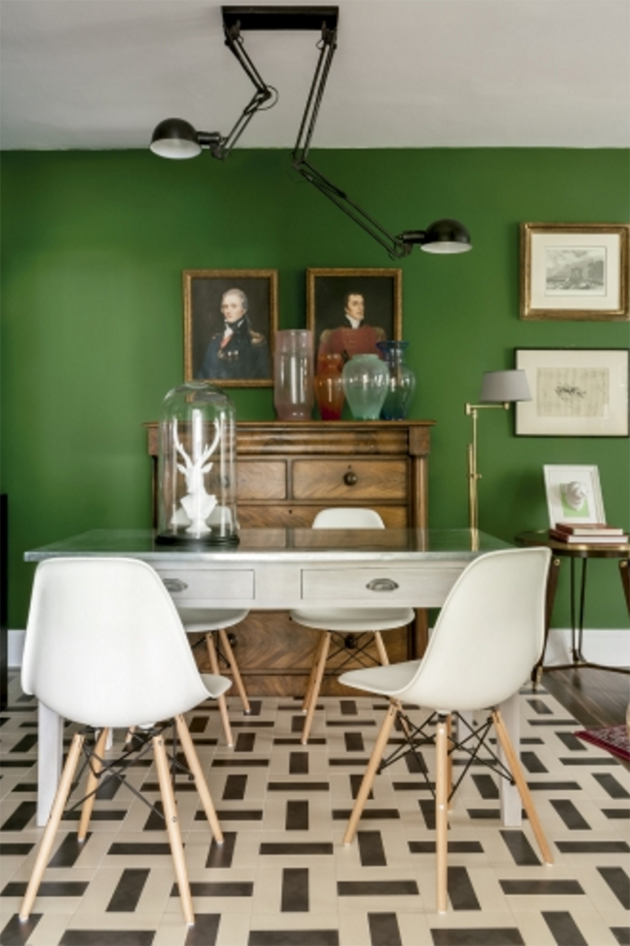 ---
Interiors by Jean Porsche
---
Iván Meade – A lot of our readers are design students. What would be the best advice you can give to someone who is starting a career in design?
Jean Porsche – Try to learn from all aspects in your life, because the real school is not in the classroom. Think of how you would like to see yourself in 5 years from now and then enjoy your way. Probably after those five years you will look back and you will be in a different point from what you wanted, and if you realize that you are happier and doing the things you want, then you are doing the right thing.
Also try to take risks, and believe in your potential. my father wanted me to work in a big construction company to ensure a secure future. When I told him I wanted to come to Spain to live my life in a different way he didn't understand how I wanted to leave the security of at least having them near and losing my future working with a great architecture studio. Some decisions are tough but if you do not take them you will not find out what the future has prepared for you.
---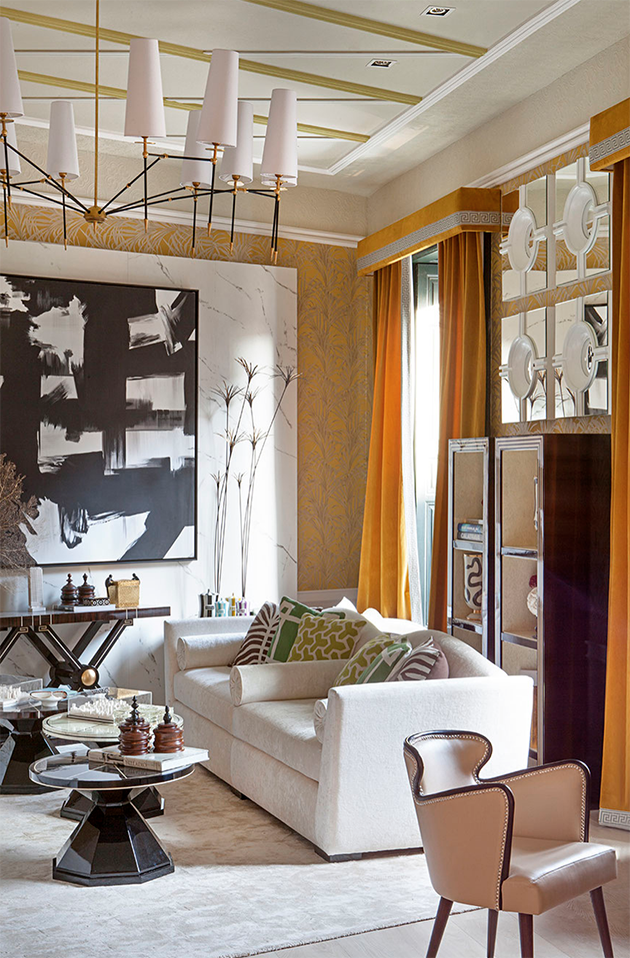 ---
Interiors by Jean Porsche
---
Iván Meade – What is your process to find the art and furnishings you use in your projects? Each of your rooms always have an inspirational moment that is unexpected and beautifully thought-out. Does the piece inspire you to create a room around it, or do you create the room and find the perfect piece to fit into it?
Jean Porsche – I believe that the rooms have their own personality and they talk to you. You have to learn their language and that is the difficult thing. Also when you go to an art gallery, a flea market or a store, you have to have the sensibility to see the pieces that say "buy me". If you have them in mind when you are designing new spaces they could probably come to your mind easily. The process may be different with each room, because I believe that all projects are different and the approach to them should also be like that. There are pieces that sometimes come with the client, and in that case, what you have to make is the jewelry box that perfectly fits to it.
---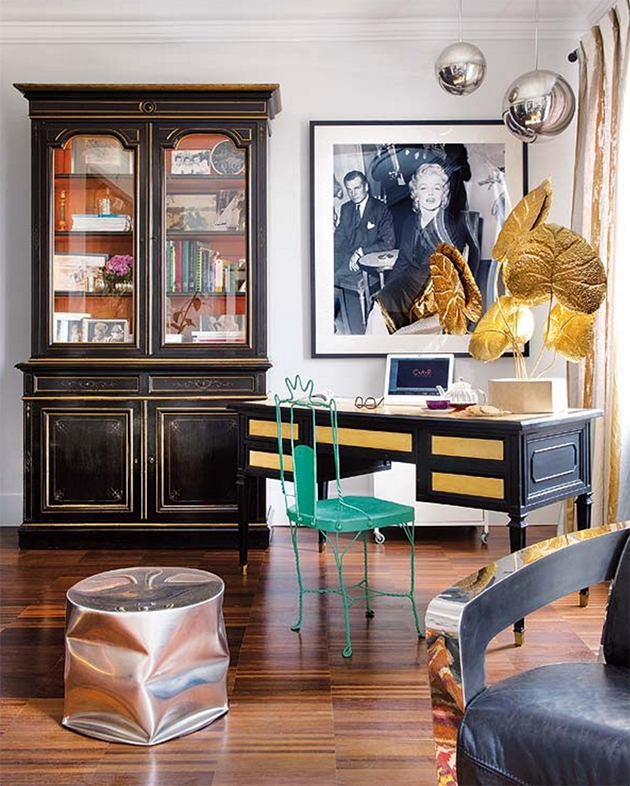 ---
Interiors by Jean Porsche
---
Iván Meade – Something I believe that we share as Mexicans is that we are not shy about using colour in our projects.  Your projects always have a strong gesture of colour.  I believe this is a cultural influence in part, but also you are a bit of a master in the use of colour.  We have been bombarded in our industry lately to live with neutrals, but your designs have a happiness and vibrancy that is unprecedented.  Often clients are comfortable in the safe side of things. How do you sell the use of colour to your clients?
Jean Porsche – I believe that when I have a clear vision for things I sell them well. Once I have a connection with them, my clients are often calling me "the boss", or "the sheriff" by the end of the project, and what I tell them is what will be done. I do not impose things, but things in design naturally come by.
My colour palette isn't necessarily Mexican, but I am not a whites and beiges person. I love the English way of using colours and it is important to view the light in the spaces for painting a wall, and it is different in Europe than in Mexico. Surely I am not shy with colour, and I believe that it is a great card for making a good interior and the gesture of mixing colours is the way I believe you make spaces happy. My clients (fortunately) understand my inspiration and style for making their home vibe with them.
---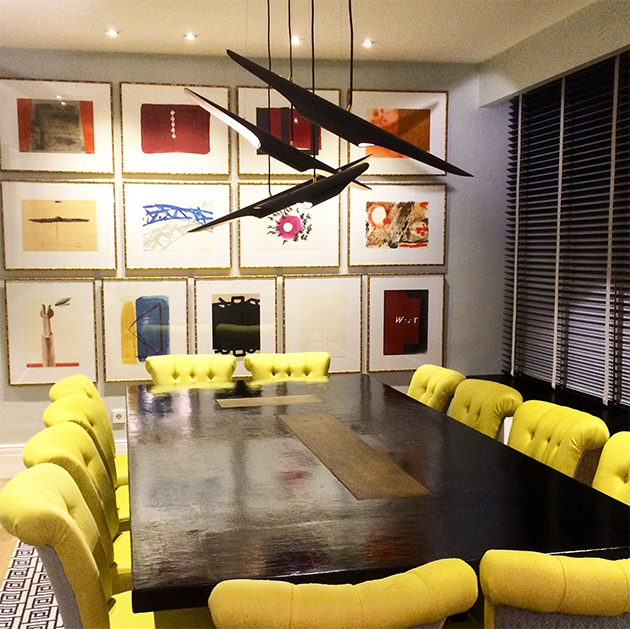 ---
Interiors by Jean Porsche
---
Iván Meade – Another aspect that I find very interesting in your projects is the fact that you don't forget to do something interesting with the ceiling.  The attention to detail in your ceilings is quite spectacular.  How do you approach this, and why is it important to you?
Jean Porsche – Le Corbusier taught modern architecture that the roof is the fifth facade. For me, the ceiling is the fifth wall in a room that for years have been the most forgotten area of the room. After the minimalism, we are living in a maximalism moment, and we have to take advantage of it. Learning from what the masters did with ceilings is a must, and could be rediscovered as it is happening today. For example the Villa Necchi in Milan, or the Casa Serralves in Oporto are great examples of inspiration for me in this aspect, and probably this kind of details give a house its own character. I am a person fascinated with geometry, and my personality is reflected with the work of the ceilings.
---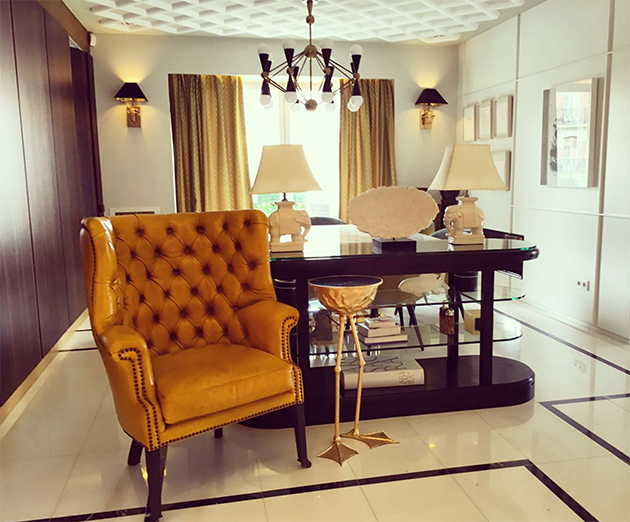 ---
Interiors by Jean Porsche
---
Iván Meade – You have accomplished something very unique in the interior design world; creating a strong, extremely well recognized and beautiful signature style – In this same manner however, your style keeps evolving – How or where do you find your inspiration?
Jean Porsche – I am inspired by the old image of the American way of life, the upper east side luxury style but revisited, mixed with that image of Palm Springs and its houses and hotels, the image of style that Slim Aarons gave in his photos, names such as David Hicks or Dorothy Drapper, all these are my constant inspiration. I like to experiment, and play with things, and probably the best thing and also the worst thing is that I do not know the word disconnect, because everywhere I look I discover some kind of inspiration.
---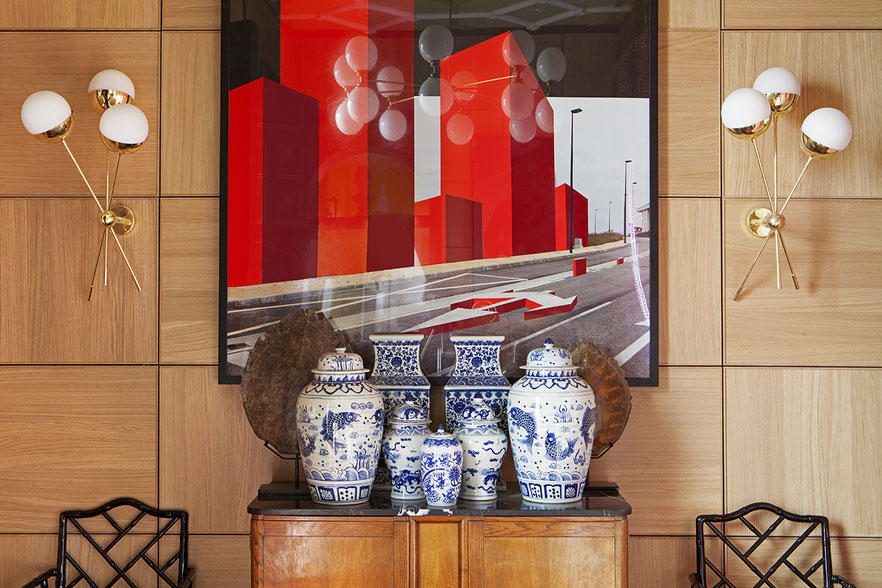 ---
Interiors by Jean Porsche
---
Iván Meade – You are currently working on the re-desgin of the legendary restaurant Coque.  For our readers that don't know this, Coque is one of the top and more innovative restaurants in Spain.  There is a lot of buzz about the work that you are implementing in this space.  How has the experience been?  What can we expect to see? And what is the aspect of this project that you are more excited about it?
Jean Porsche – When I first arrived to Madrid, I used to go to Archy, one of the most famous discotheques in Madrid, which nowadays with this project everyone that I know has a story to tell from it. Such a great spot has been closed for more that 9 years, and now I am designing with Mario Sandoval and his brothers something that has not been seen in Madrid before. In more than 1.000sqm we are creating a restaurant for only 60 persons! That is really what I was saying about what luxury is – the use of space for enjoying an experience. In this case, having a 2 Michelin Star meal that will take you through different spaces, probably giving you a new perception with all of your 5 senses. The space has ceilings of more than 4 meters high, and there were covered windows at the back that have now been opened and will give natural light to the spaces, having all the experience go around a magnificent kitchen of a great chef.
---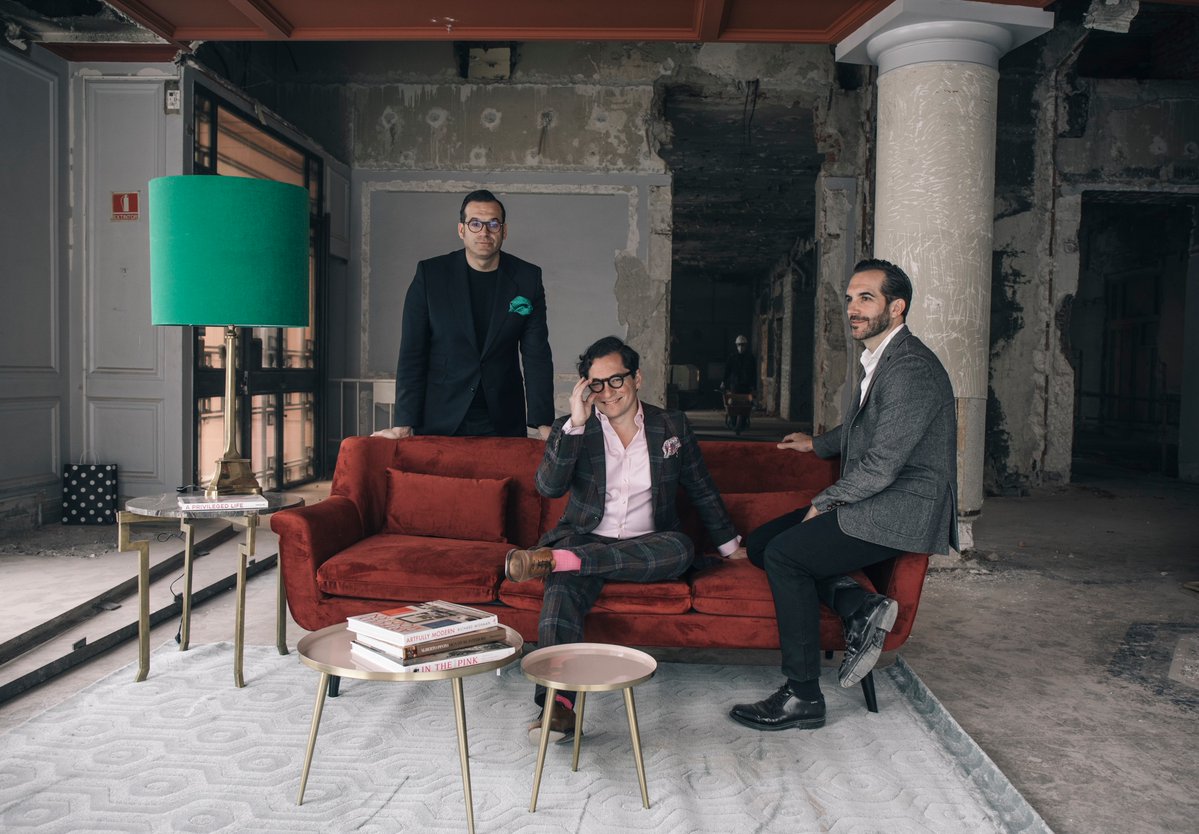 ---
Jean Porsche  + Hermanos Sandoval + Coque
---
Iván Meade – Lastly, you have already created a stunning body of work with many mediums and styles. What would you like your legacy to be?
Jean Porsche – My legacy? I hope it could be that I made people live in a happier way in their homes, to enjoy their dinners in fancy and attractive restaurants and hotels, and that my use of colour, sense of space and mix and match of materials and patterns turn out to be part of the lifestyle stories that everyone will keep in their mind.
---
I invite you to visit the website of Jean Porsche's and enjoy his amazing body of work: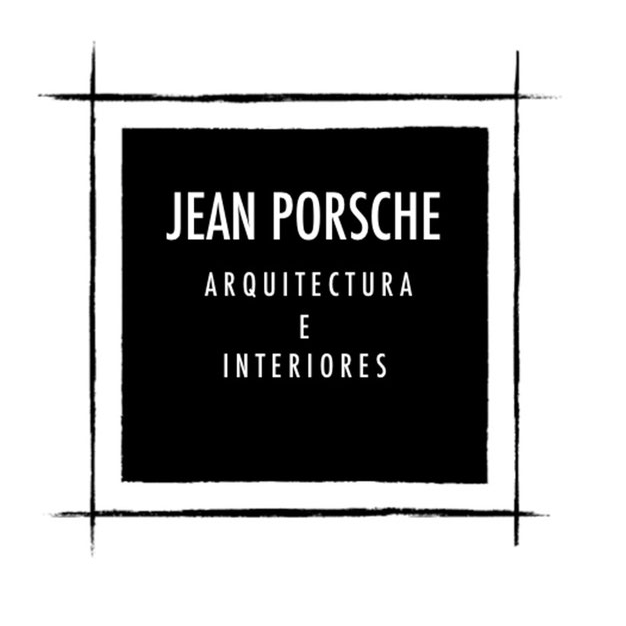 ---