---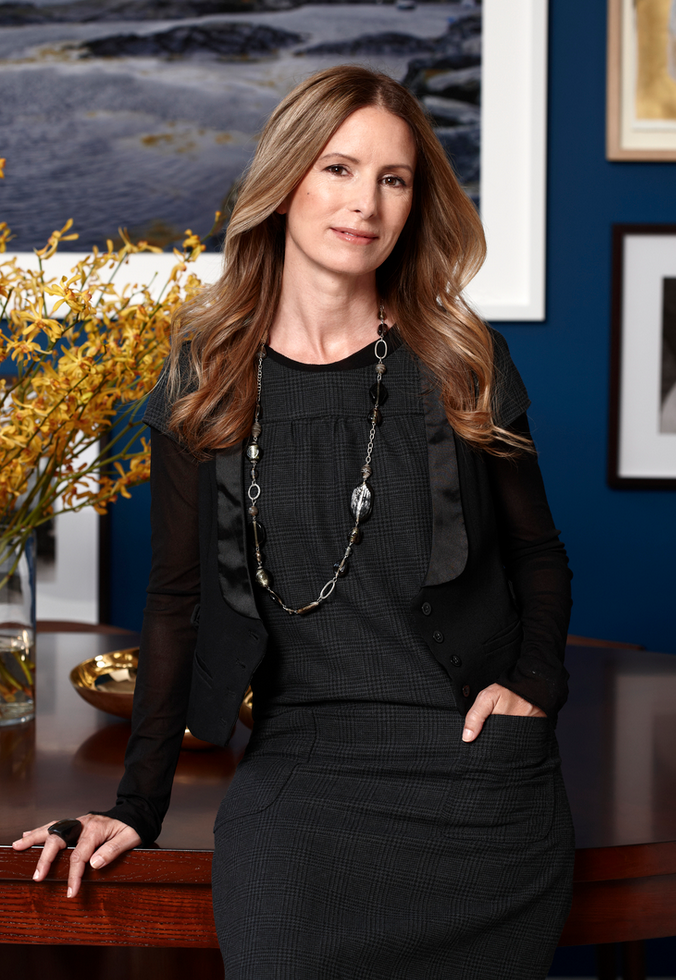 ---
Carol Reed
---
If you are Canadian, odds are extremely high that you have seen Carol Reed's work in the pages of our best interior design magazines.  Her elegant and simplistic approach to design is evident in all of Carol Reed Interior Design's projects. Clean lines and a unique sense of scale that echoes the inhabitants dwellings make their homes not just beautiful and functional, but memorable.
Carol is also an avid writer with the creation of CREED [For Beautiful Everyday Living] , her blog. Since 2009 Carol has been writing about her experiences in design.  Her insightful perspective on design is a lesson for any design enthusiast, and a professional reference to the design community in general.
Carol has been a practicing Interior Designer since 1993 and is a registered member of the Association of Interior Designers of Ontario (ARIDO), Interior Designers of Nova Scotia (IDNS) and Interior Designer of Canada (IDC) and holds NCIDQ certification for North America.  Carol is also a certified Building Practitioner with the Ontario Ministry of Housing and Municipal affairs in Small Building and House Classifications and is registered in these categories for permit applications. In addition to private residential clients, Carol enjoyed working in the television industry for several years as an Associate Designer for a leading HGTV design show.
With all these accolades and her fantastic portfolio under her belt, we are honoured  to include her in our ln Conversation series.
---
Iván Meade – What was your first experience with design?
Carol Reed –  From as early as the age of 6 or 7, I can remember being fascinated with interiors. I grew up in a family of 8 in a tiny 1000 sf semi in the burbs – our house was over-crowded, chaotic, noisy, unorganized, cluttered, and just mayhem!  My best friend lived 2 doors over and in the identical house as ours, they were a family of 6 but walking into their house it was impossible to believe it was the same model as ours.  It was so bright and spacious feeling with wood floors, glass doors, there was antiques and art on display with the spareness of an art gallery.   I still remember all the details to this day because that was when I became fascinated with how colour and light and materials could transform a space.  I knew then it wasn't about the size of the space or how much money you spent, that's not what made our houses so different and that's what fascinated me.  I later learned of course that it was about having style, being resourceful and creative and applying some design principals, that was the difference.  Her mom had such a talent for remodelling and decorating (all DIY) she was a skilled sewer, she repurposed cast off furniture and salvaged doors, and collected art, photography and found objects and displayed them in beautiful vignettes. I was fascinated by her creativity and all I wanted to do was hang out at their house.  This was in the 70's, so she was way ahead of the HGTV DIY era, but she definitely awakened an obsession in me for all things design and decor related.
Oh! and also there was the Brady Bunch house!  I was totally obsessed with that house and that Mr Brady was an Architect, with a home office (again, totally ahead of his time!).  When they converted the attic into a bedroom for Greg, well I thought that was THE coolest thing I had ever seen.  I remember my little brother and I crawled up thru our attic hatch to see if we could do the same.  Its was such a let down to discover that not only was it just 3′ high but it wasn't full of vintage treasures either.  So instead I turned the top shelf (yes a shelf) in my little bedroom closet into a mini loft, complete with wallpaper made from magazine pages, and a lamp made from a flashlight.  In hindsight I guess its not surprising what I do for a living now.
---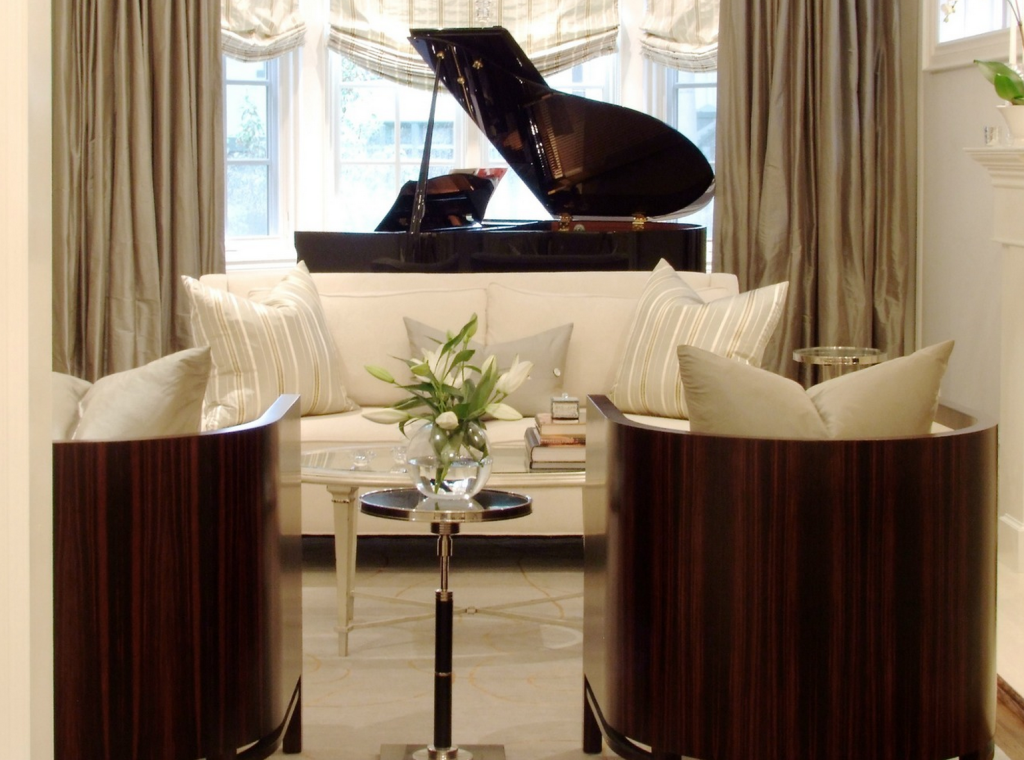 ---
Interiors by Carol Reed
---
Iván Meade – What is the best advice you have received (design-related or otherwise)?
Carol Reed –  I think the best design advice I'll never forget was from the late Ray Staples, which was her 2 of 3 rule:  "Fast. Good. Cheap. You can only ever have 2 of these 3.  If you want fast and good it won't be cheap.  If you want it fast and cheap it wont be good. If you want it good and cheap it wont be fast."   Truth.
---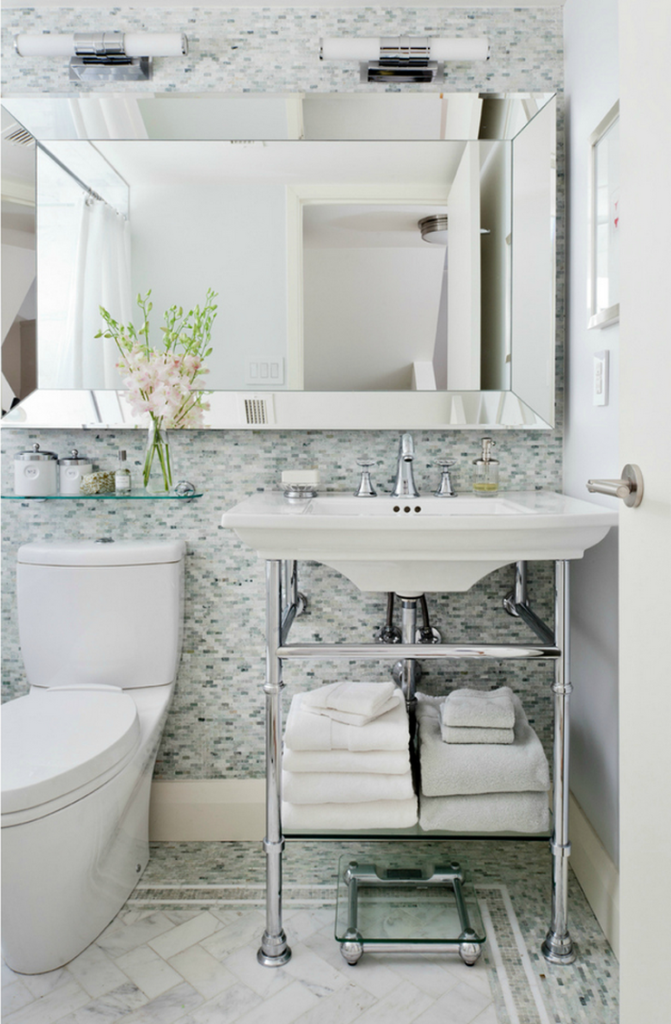 ---
Interiors by Carol Reed
---
Iván Meade – Something that I love about your project is that all of them have a very meticulous use of proportion and a very precise sense of rhythm.  It is obvious to me that you put a lot of attention to this.  The general public does not always see this, but what is your process for integrating architecture and interior design so seamlessly?
Carlo Reed –  Well thank you, that's such a wonderful compliment. I love symmetry and balance in a floor plan and when there is good flow it creates great rhythm and ease.  My approach for every project starts with working on getting the bones right, for that I always take direction from the architecture and the setting.  To me, you can't ignore the structural style or the surrounding when planning the interior details, I like for them to reflect the same aesthetic for a harmonious look or have an intentional juxtaposition.  So appointing appropriate mouldings and designing interior features and built-ins etc. that reference the architectural character goes hand in hand with proportion and achieving that seamless flow.  Otherwise If this isn't considered i think there's a disconnect which results in the interior looking ill-fitted or like its trying to be something it's not.   Perhaps this approach sounds obvious but I find this is where interiors can often fail and where homeowners can easily go wrong when researching inspiration photos.
---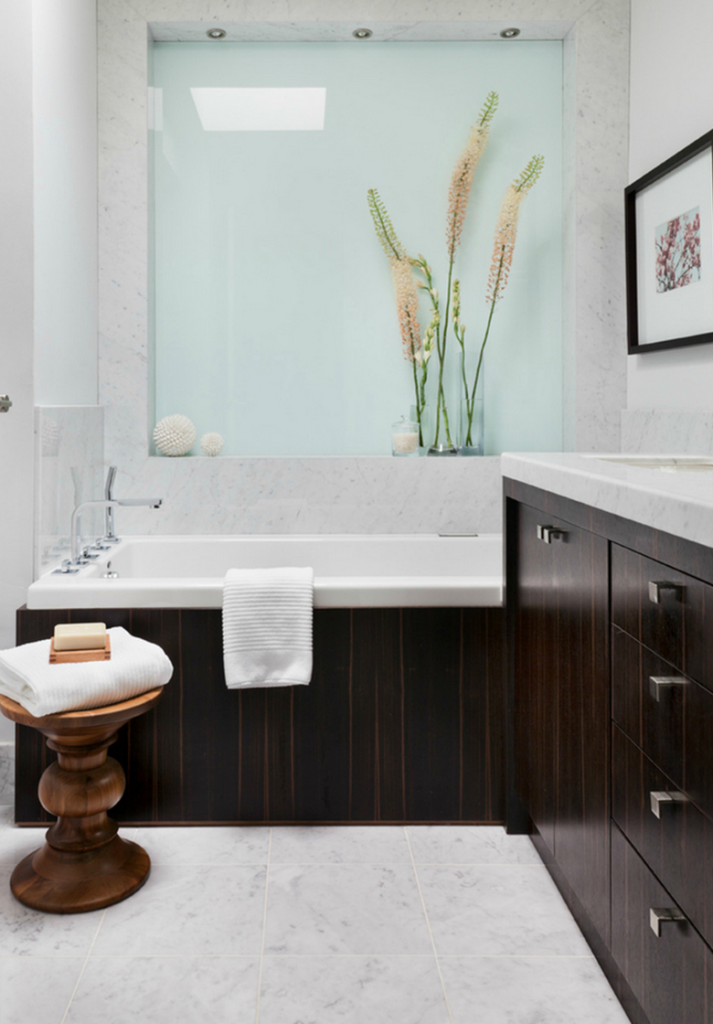 ---
Interiors by Carol Reed
---
Iván Meade – What is your process to find that unexpected elegance in your designs?  Each of your rooms always have a moment that is unexpected and beautifully thought-out. Does the piece inspire you to create a room around it, or do you create the room and find the perfect piece to fit into it?
Carol Reed – Well thank you (again!) that's such a high compliment coming from you.  The answer is either, or, sometimes both depending on the project.  Sometimes a project comes with some important pieces that I design the space around, like an inherited dining table, or salvaged wood beams, or original fireplace mantle, this is my favourite way to create those unexpected moments because it forces you to use something you likely wouldn't have otherwise but the results are always surprisingly wonderful.  I believe the best unexpected elements of any project can't be pre-planned, they just happen or evolve thru the process but you have to allow room and flexibility in the plan for those unknowns.  For spaces that don't have any particular special features to work in from the onset, then I'll design the space around something that I hope to find or have custom made.
---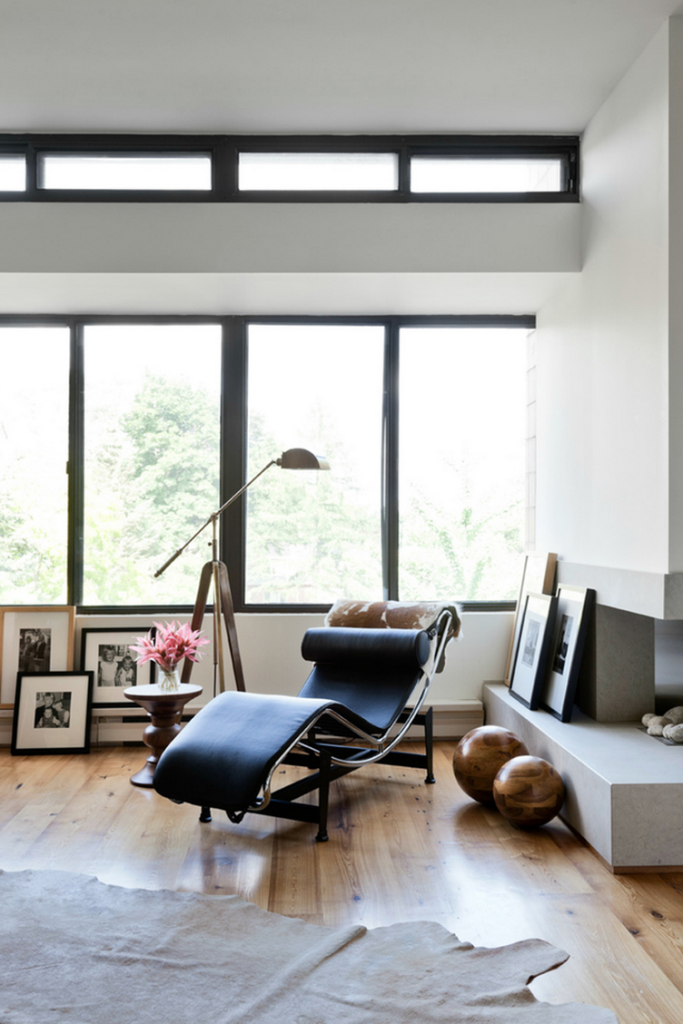 ---
Interiors by Carol Reed
---
Iván Meade – What designers of past and present do you admire most?
Carol Reed –  Well I have an appreciation for all styles so you'll see from the names to follow its a pretty diverse range!  There's Barbara Barry, who I first came to admire thru her commercial work, as well as Architect and furniture designer Florence Knoll for modernizing the work place.  I especially admire the work of Mariette Himes Gomez, Victoria Hagan and Vicente Wolfe, Brad Ford and architects Gil Schaefer, Robert Stern.  But what I enjoy admiring the most is the work of Canadian designers.  Yabu Pushelberg are design rock stars to me, they just define interior design excellence.  I've admired the masterful work of Brian Gluckstein for 20 years, as well as Cecconi Simone. I love everything that Connie Braemer designs, always has an edge and way ahead of trends (she did black walls and dark cabinetry years before everyone else) I hope we see more of her work. I also admire the elegant west coast interiors of Kelly Deck Design, so impeccably tailored and always perfect material selections. I especially love heritage homes so I'm a huge fan of Philip Mitchell for the beautiful and exquisitely detailed restoration projects he does. On the East Coast there's a number of modern architects doing incredible residential work and receiving international acclaim, like Halifax Architects Omar Gandhi, and Brian MacKay Lyons.  I'm in awe of both of their portfolios but even more impressed when I see their projects in person near my home on the South Shore.  Its an amazing experience to be driving along the coastline and spot one of their pure modern house designs against such rugged beauty, its stunning,, beyond words. There are too many Designers I admire to mention them all here but I definitely include Meade Design Group.  Not only are you a multi-disciplinary firm with a stunning portfolio but you're also at the forefront of web technology and social media in this industry and a great example of how to do it well (exceptionally well!).
---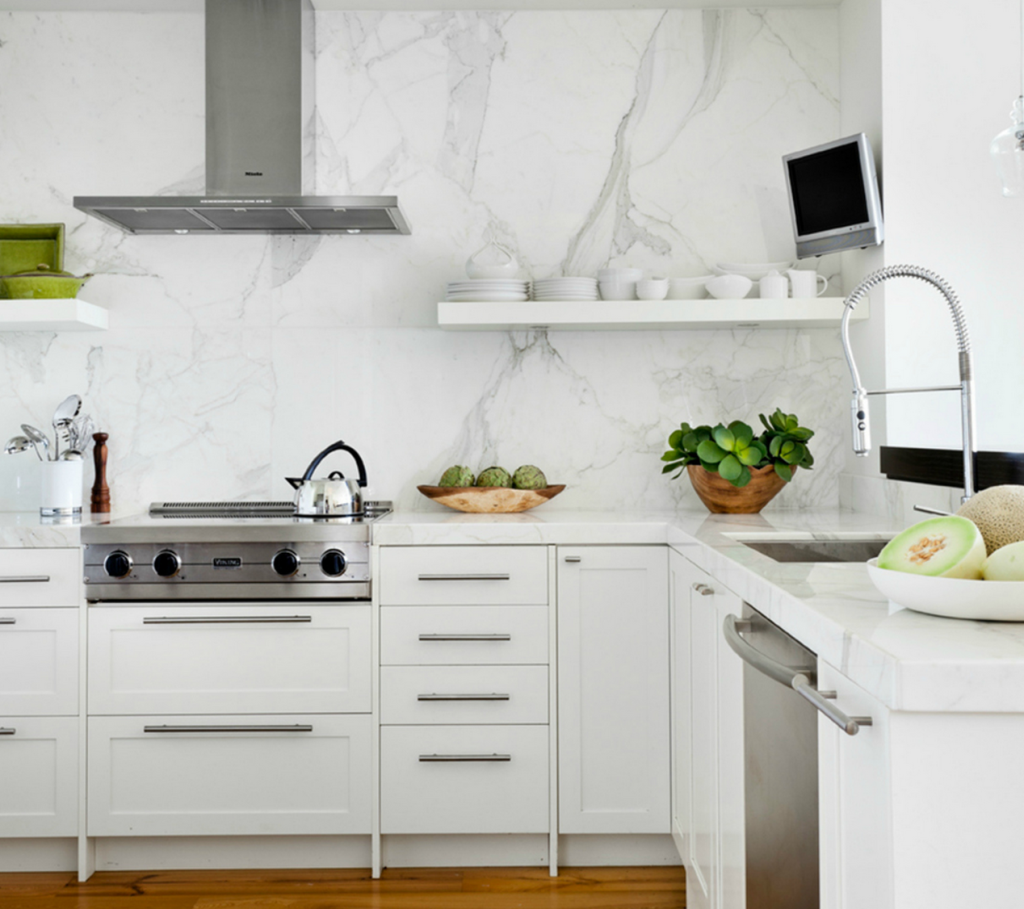 Interiors by Carol Reed
---
Iván Meade – If you could design a home for anyone, who would it be? /  What would be your dream project?
Carol Reed –   Someone with sophisticated taste, who was a collector of art and antiques, and who was willing to invest in design.  Good design takes time. // My dream project would be any project where I was given free reign (and a dream budget) to design the entire interior of a house including furnishing it right down to the finishing touches.   And if was an historical old house or a new architect designed house in some spectacular setting, the dream project would be complete.
---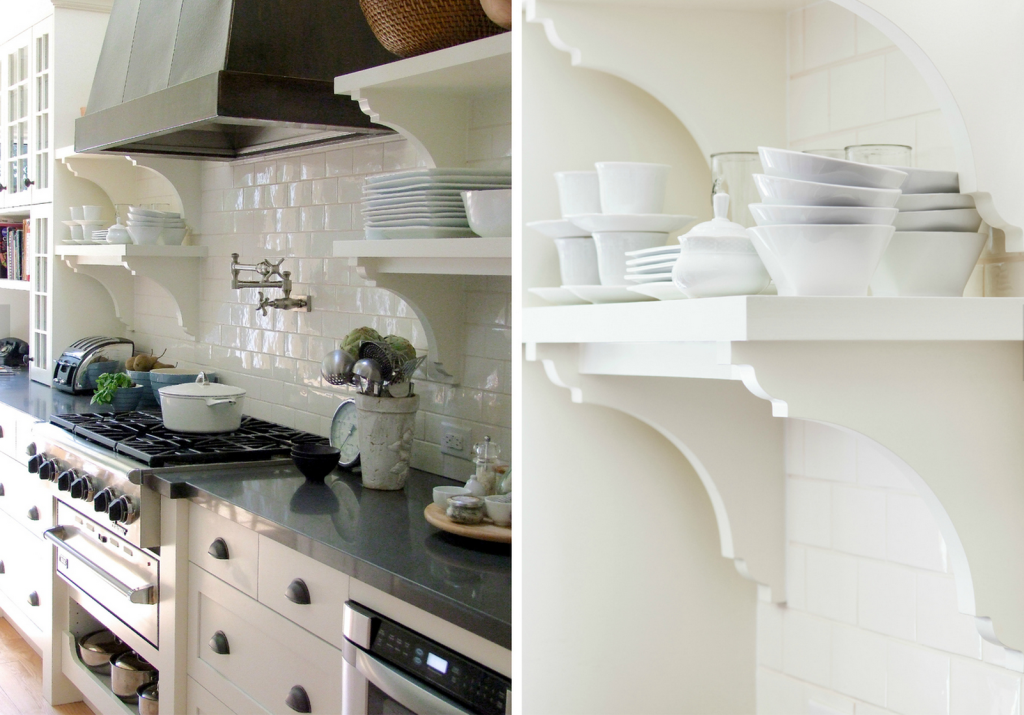 ---
Interiors by Carol Reed
---
Iván Meade – What is the most practical thing that you own and what is the most rare?
Carol Reed –  I don't think I could chose just one, i'm pretty sure almost everything I own is practical!  I've just always been practical in my purchases because i have a need for things to be purposeful. But I"m also a designer so I'm drawn to things that are practical and also beautifully designed (I love trays and bowls) this is what I get most excited about. I'll even go without some necessity until I find one that's well designed, and when I do I get ridiculously excited.  Recently I purchased a sleek all white set of desk accessories, I mean I went crazy for them – over a stapler and a calculator.  But if they're going to permanently be on my desk, then they have to look good – and why shouldn't they.   //  Rarest thing I own, old Family photos. They're irreplaceable.
---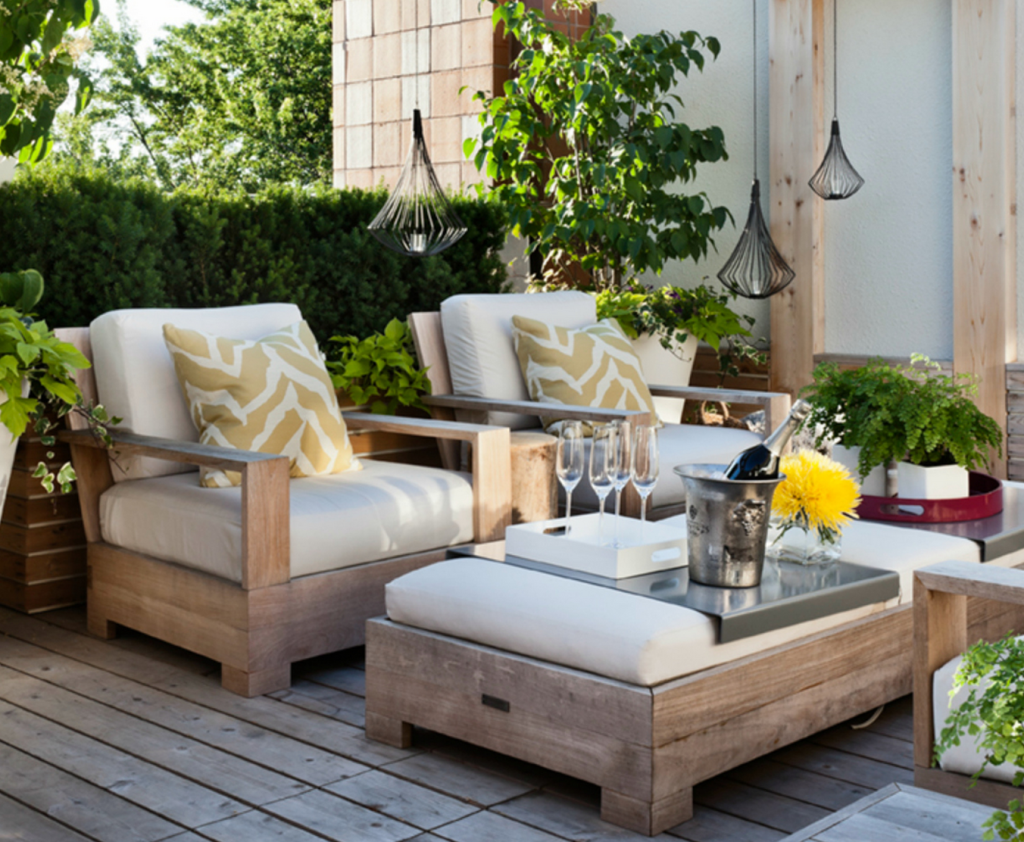 ---
Interiors by Carol Reed
---
Iván Meade – What are you excited about right now in the world of design?
Carol Reed –  Technology and all the ways its changing how we work with clients, suppliers and contractors and how we share ideas and interact with everyone in the design community.  The best part is it doesn't mean we have to completely move on from doing things by hand but the new devices and apps can actually make that easier to do or even replicate that hand quality.  Right now I'm learning to use a sketching software for rendering, its not that same hand to paper experience but the end results look as if it was,  doesn't mean we have to move on from doing things traditionally or give up the artistic expression of our own hand (I'm not a fan of computer generated drawings).   I love how digital technology and apps can make it easier to continue doing hand sketches either on paper or tablet and allow us to share them across so many platforms in super high quality formats.  Right now I'm learning to sketch using a pen on tablet drawing software so I can do freehand rendering digitally.  Its not the same hand to paper experience but the end results can look like it was.
---

Interiors by Carol Reed
---
Iván Meade – While reviewing your portfolio, I noticed your new e-design services that you are now offering on your site.  What kind of services do you offer via The design shop?  This is a very exciting design venture.
Carol Reed –  Actually I've been offering e-design services for 10 years now, hard to believe!  I'm currently on the third version of the e-design site thedesignshop.ca and a 4th will be launching sometime this year.  Back in 2005 when I first set up an e-design site nobody was offering online design and I remember thinking "why is no one else doing this, is it a bad idea"?, I saw so much potential for it so I just figured I was at a different place technically than other designers.  I had spent the first 10 years of my career designing commercial spaces and clients were spread out across the country.  It was second nature for me to work thru the plans with clients via email, telephone and conference calls if necessary, everything from gathering site measures to final drawings.  As a Designer I also knew from personal experience that I never met a homeowner who wasn't wanting design advice – I saw e-design as a way to extend a base level of services for homeowners that were on a smaller scale budget.  Ten years later I'm thrilled with how successful the site has been and how the process has evolved.
Today TheDesignShop services are limited to mainly focus on kitchen and bath redesigns.  I find the nature of these renos lend themselves well to the e-design process because the planning portion is very document based and also the fixtures and material selections are quite easy for clients to visualize in a digital presentation, much more than fabrics and furniture schemes.  Its been an amazing opportunity to work with clients all across the US and Canada and I think the success of the process really speaks from their results.  I'm continually blown away with the after photos they send me, those are the absolute best inbox moments!
---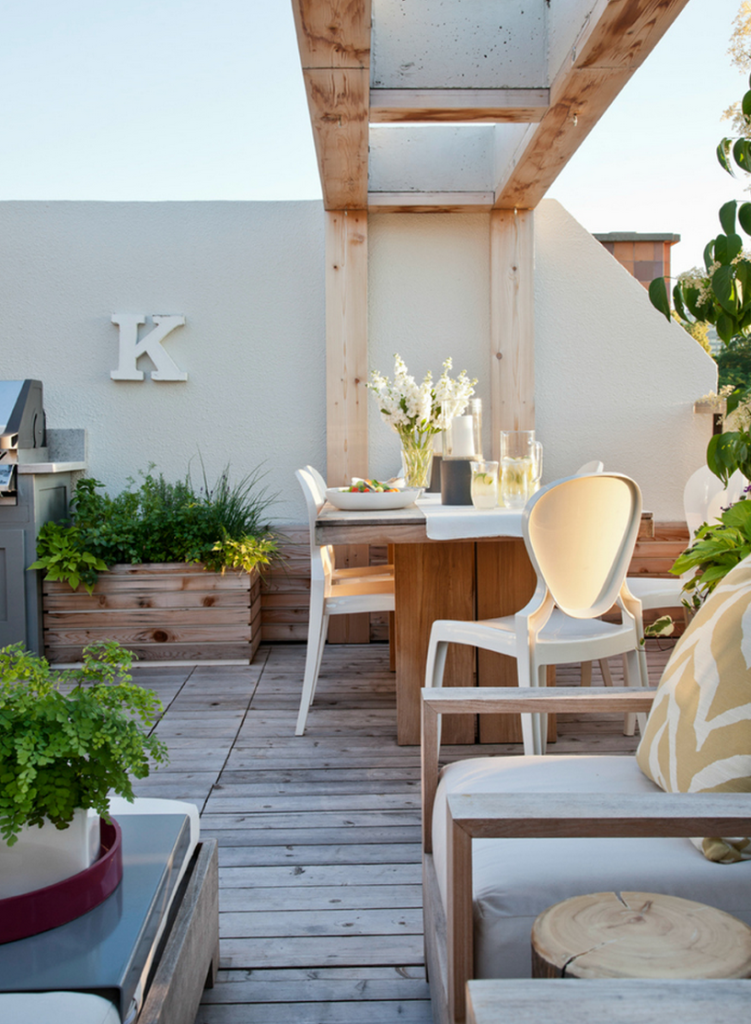 ---
Interiors by Carol Reed
---
Iván Meade – What is next for Carol Reed?
Carol Reed –  Good question! Lol. I've spent much of the past 2 years on the East Coast renovating my own old house and its been great to enjoy that simple bucolic lifestyle during this time, but I'm ready to switch focus back to city life in Toronto and get settled into a new place there.  I have a long career ahead of me yet and my focus is to continually pursue better and better design projects. My head is also overflowing with so many other ideas from developing workshops to handcrafted products to landscape photography,,,who knows if these will ever lead to anything or what might be next, that's the nature of a creative life.  
---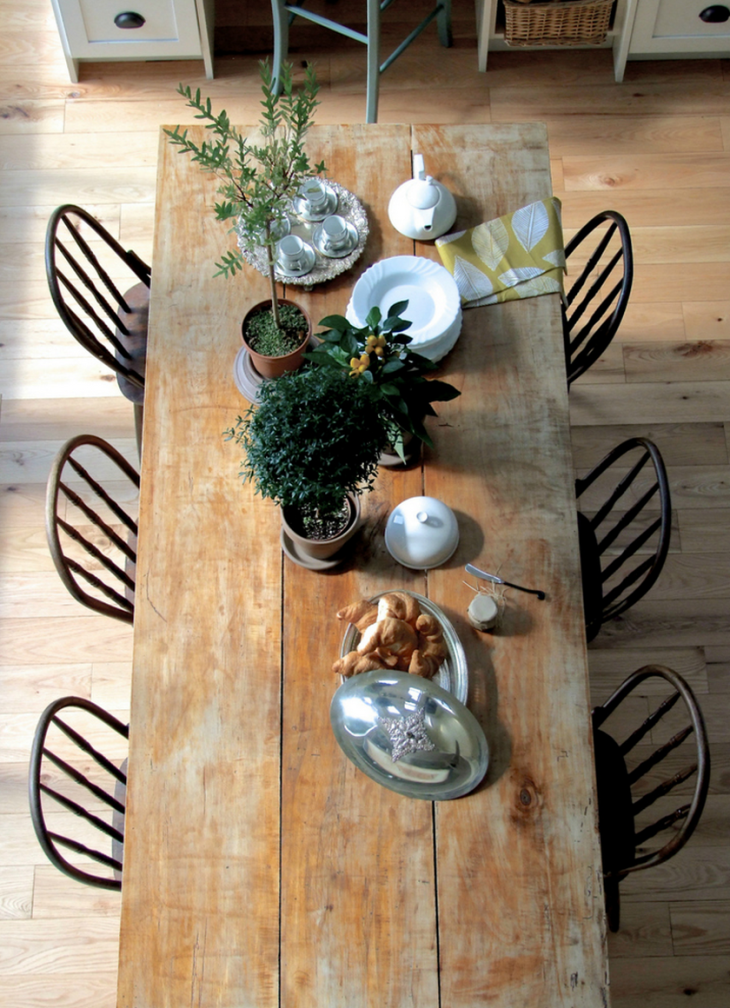 ---
Interiors by Carol Reed
---
Iván Meade – Lastly, you have already created a stunning body of work with many mediums and styles, what would you like your legacy to be?
Carol Reed –  Wow thank you, if i've accomplished that already I'd be happy if that was my legacy but I hope my best work is still ahead of me. I never want to be predictable or slotted into one design style.  I guess I would want my legacy to be a portfolio of interiors that were not designed for show, but to be fully lived in and loved by their owners and still as loved and beautiful 25 years later.
---
I invite you to visit Carol Reed's website to discover her incredible work: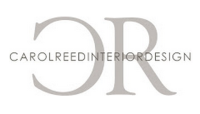 ---