---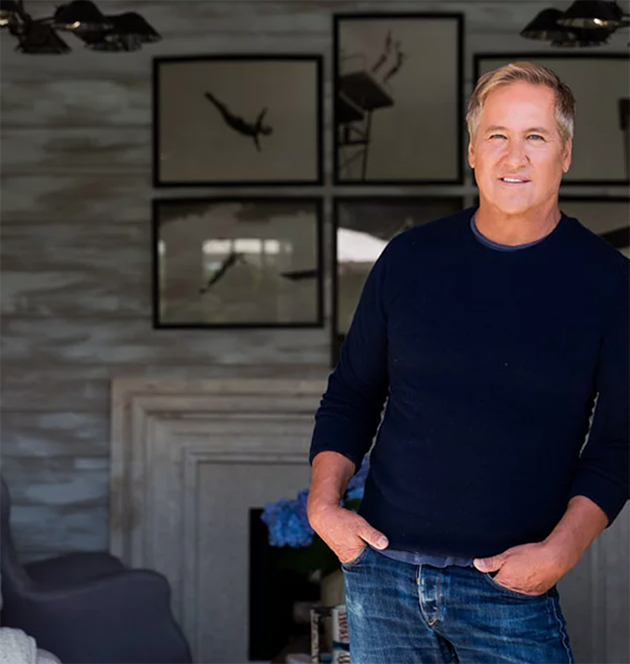 ---
James Huniford
---
A true New Yorker, James Huniford has formed his iconic design sensibilities around his hometown – surrounded by industrial elements, artisans, condemned buildings, and artwork which blend seamlessly with trendy and eye-catching aesthetics. His designs are always complete with unique materials and juxtapositions that I can certainly admire.
Over his twenty five years in business (first as a co-founder of Sills Huniford Associates from 1984-2008, Dwellings in 2003 and Huniford Design Studio in 2008), James's signature style has not gone unnoticed. His self-taught style has been featured in publications such as Vogue, Elle Décor, The New York Times and several editions of Architectural Digest, including a place in their competitive compilation of  the 'Top 100 Designers'. In addition, he has had the opportunity to work on the homes of fashion icons Vera Wang and Anna Wintour – not to mention, Tina Turner! While at Sills Huniford, James was also co-author of one of my favourite design reads: Dwellings (click here to read my book recommendation posted back in 2009).
Known by his friends simply as 'Ford', James still calls New York home. He lives with his children and maintains strong philanthropic ties to his community including 'Design on a Dime', a program that supports the homeless AIDS stricken population and is also chairman of the DirectEffect program with Rockefeller University.
I can't wait to hear more about James's input on design, please read on to get in on the conversation…
---
Iván Meade – What was your first experience with design?
James Huniford – I have always been fascinated with the form and shape of objects. Growing up, I was surrounded by landscapes of rugged terrain, open fields and farmyard barns which formed the basis of my passion for industrial objects and pieces with character.
---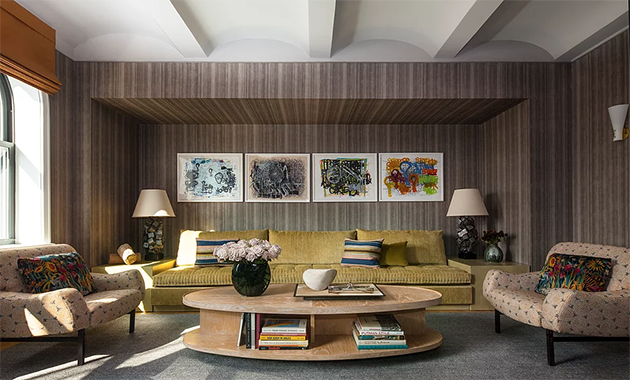 ---
Interiors by James Huniford
---
Iván Meade – What is your process to find the unexpected in your designs?  (like the giant chain that you used in Bridgehampton for example) each of your rooms always have a moment that is unexpected and beautify thought-out.  Does the piece inspire you to create a room around it, or do you create the room and find the perfect piece to fit into it?
James Huniford – I seek out unusual pieces that have sculptural qualities that can transform spaces. I love blending old and new objects with refined materials in distinctive combinations.
---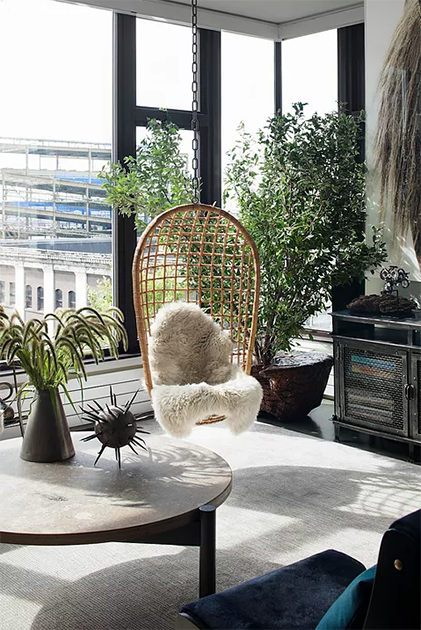 ---
Interiors by James Huniford
---
Iván Meade – Where is your favourite place to shop?
James Huniford – In New York—it's Mantiques Modern.
---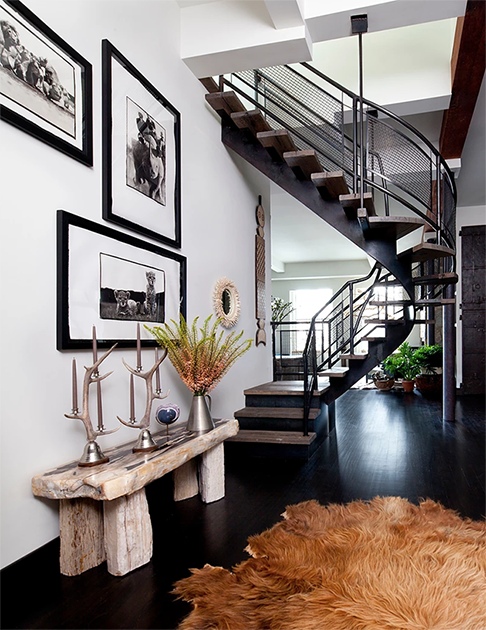 ---
Interiors by James Huniford
---
Iván Meade – We love how relaxed the furniture pieces from your own collection are and how they work so well in any interior – What can you tell us about your furniture line – What is the inspiration behind it?
James Huniford – The collection is a mix of pieces that could work in the city or the country. They show a modern take on some classic forms and shapes.
---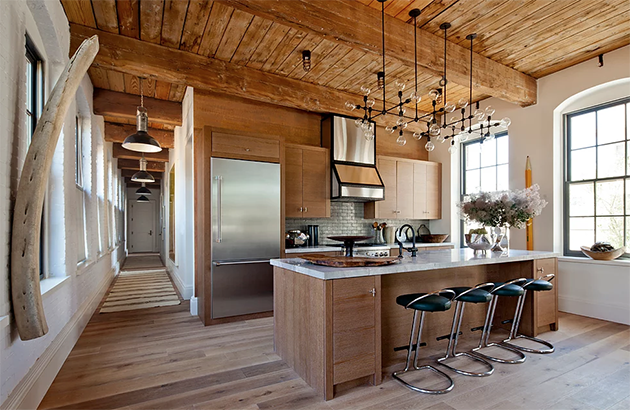 ---
Interior by James Huniford
---
Iván Meade – What is the most practical thing that you own and what is the most rare?
James Huniford – The most practical is a large partners desk, the most rare is a director's chair by Jean-Michel Frank.
---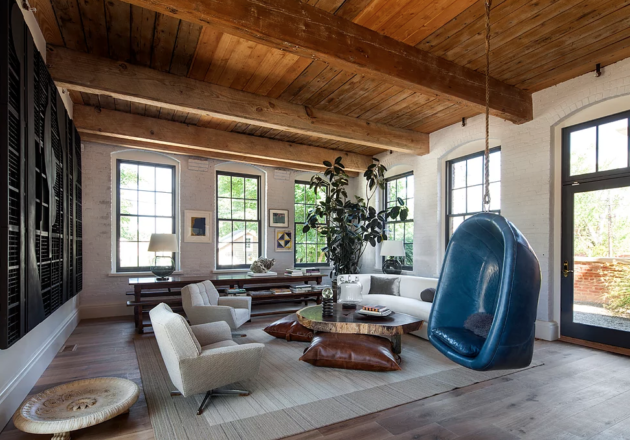 ---
Interiors by James Huniford
---
Iván Meade – What project has given you the most satisfaction?
Working on my own home has allowed me to fully express my creative vision. More than anything, I wanted a soothing interior. I love creating a pull and tension between pieces that are important and those that are not.
---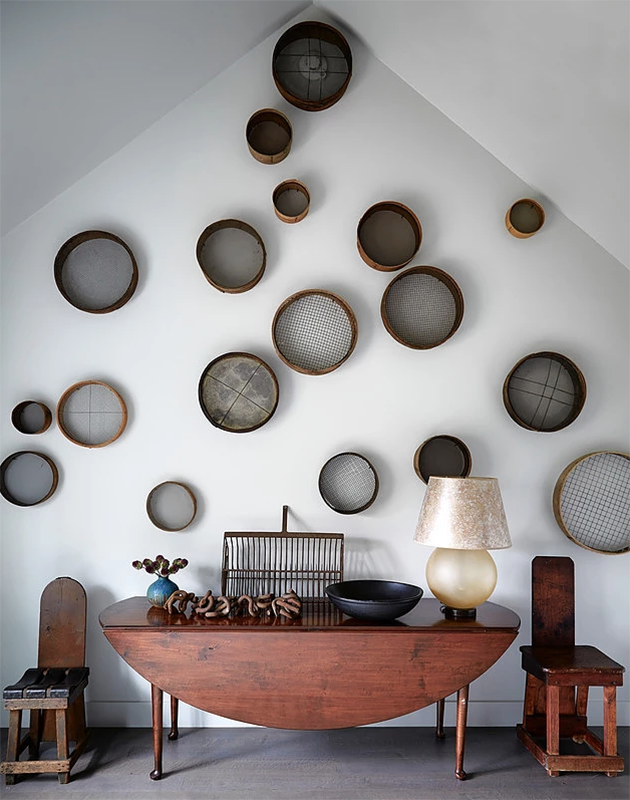 ---
Interiors by James Huniford
---
Iván Meade – You have had the opportunity to work with several celebrities, have you ever been star struck?
James Huniford – I'm constantly working with amazing and inspiring clients, so I'm often struck by their abilities to explore design and balance it with their world.
---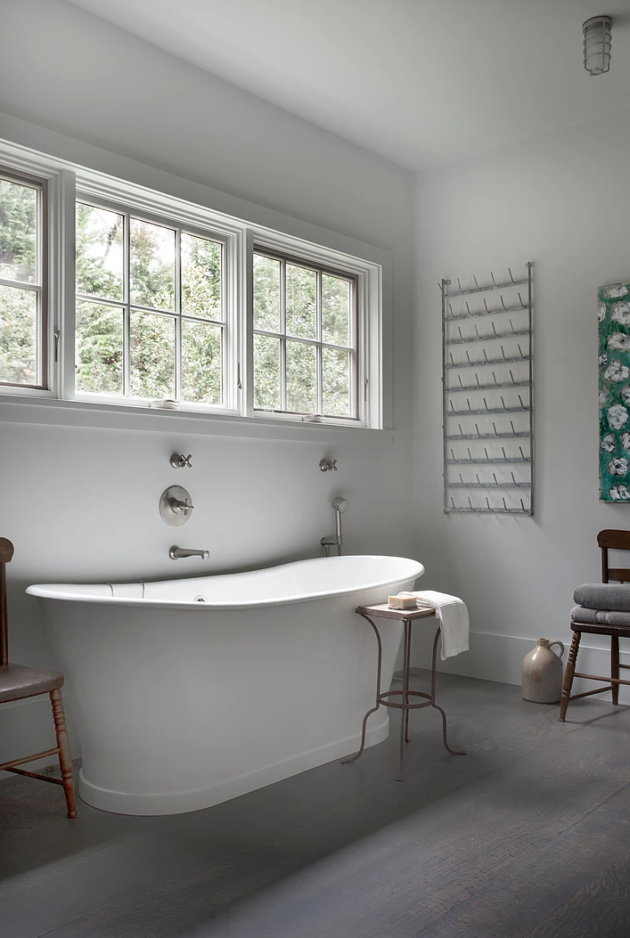 ---
Interiors by James Huniford
---
Iván Meade – What is the most unusual request you have received from a client?
James Huniford – I was asked to decorate a beach house in a month.
---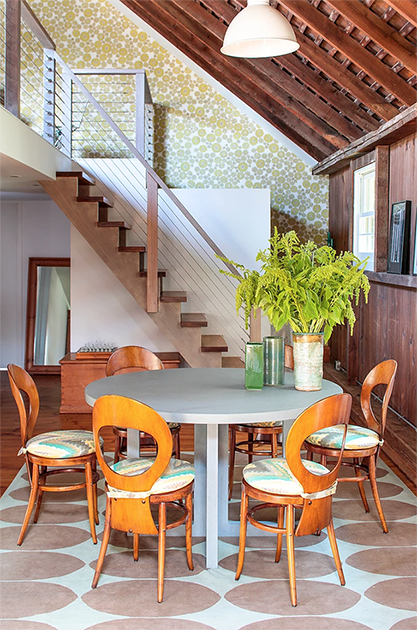 ---
Interiors by James Huniford
---
Iván Meade – Your book "Dwellings" is one of my top ten favourite interior design books.  Perfect balance between great images and amazing content.  Are you planning to pen another book in the near future?
James Huniford – Yes—I'm in the process of doing another book.
---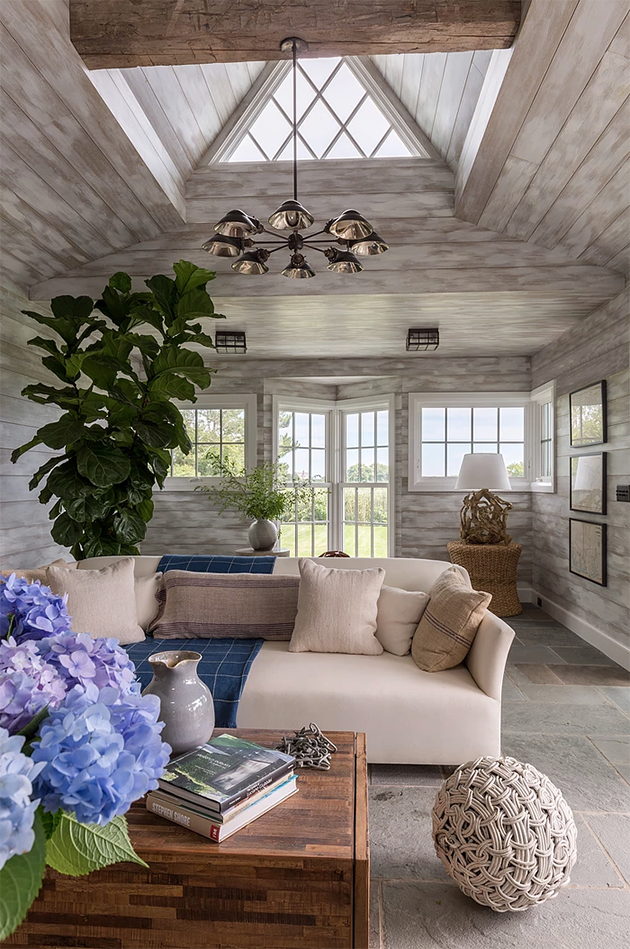 ---
Interiors by James Huniford
Iván Meade – Lastly, you have already created a stunning body of work with many mediums and styles, what would you like your legacy to be?
James Huniford – That I had an influence on clients to create spaces that reflect the spirit and soul of the people who inhabit them.
---
I invite you to visit James Huniford's website at: