---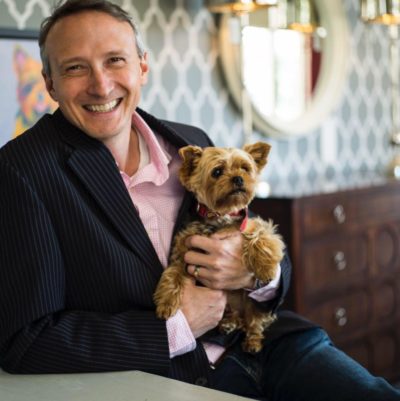 ---
Ben Brannen
---
Ben Brannen is the co-principal of the successful local design firm and store, Bespoke. He has a rich history in the design community and continues to assist clients and colleagues with a smile alongside his faithful companion, the adorable Tibby (his dog, a Yorkie that I want to kidnap every time I see him roaming Market Square).
Ben began his design career working in a paint store in Calgary while he attended Carleton University. He has earned himself a vast amount of experience throughout the years in space planning, decorating, colour consultations, material and fabric selections, and custom drapery. He shares his education and experiences via teaching courses and volunteering on panels through Chinook Learning Services, Bow Valley College and Mount Royal College.
Ben's designs are dictated by paying attention to his clients' needs and providing them with multiple options throughout the process so their home can have as much of their own personality showing as possible. He describes his style as being "based in tradition but brought together in a cleaned up, contemporary environment with tailored choices that have just enough detail to be interesting.  In many ways it is a style that brings sparkle and soft touches to a masculine design aesthetic".
---
Iván Meade – What was your first experience with design?
Ben Brannen – I am sure I was interested in design as early on as my first set of Lego blocks. While the occasional spaceship transformed from the blocks, my favorite subject was always the 2 story home with attached garage (to store the matchbox cars of course). Or perhaps it was the first time I decided the furniture in my bedroom would look better if I moved it around. I got my real opportunity to learn about design during my first job during university working at a Benjamin Moore paint store. I got my basic knowledge of color and coatings there and thought I'd made it big when I did my first decorative painting gig for an in house designer I worked with.  I  believe design is in constant flux. While the fundamentals are constant, our interest in pushing the boundaries and reinventing style makes design a constantly changing art. I love constantly learning and changing!
---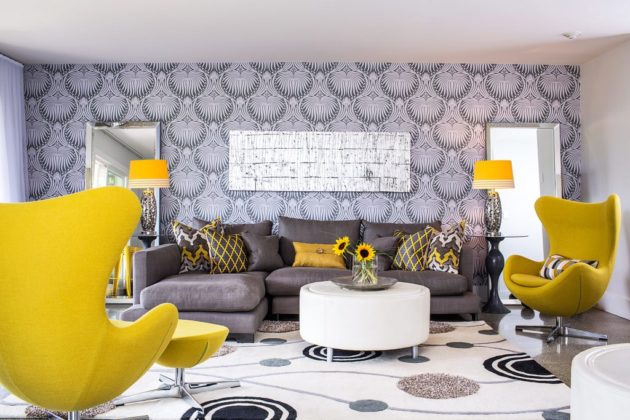 ---
Interiors by Ben Brannen
---
Iván Meade – What is your favourite local find and how long have you had it?
Ben Brannen -Being a prairie boy the water has to be an easy one! I never get tired of watching the colors change over the water. When my dog Tibby and I go for walks on the beach I am constantly looking for natural accessories. Sometimes it is a colourful stone and others an interesting piece of driftwood. Tibby keeps a look out for ticks! My favourite piece so far is a twisted piece of driftwood with a single stone trapped inside. I have it sitting on top of a stack of my favourite design books.
---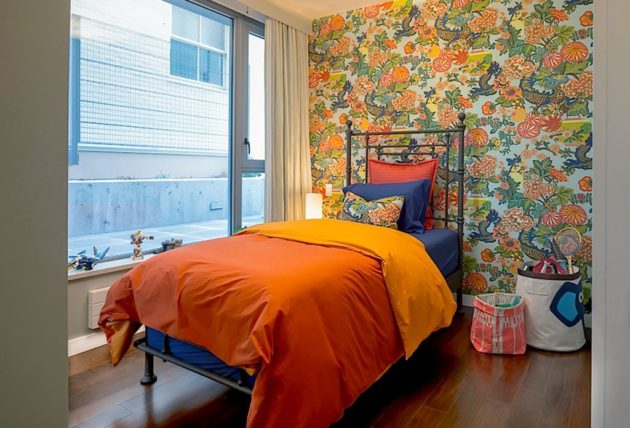 ---
Interiors by Ben Brannen
---
Iván Meade – What do you think most Victoria homes are missing?
Ben Brannen – coming from Calgary where the majority of homes have that brand new feel, the homes I get invited to help with always seem to have so much character. If there is one general thing that is missing in most Victoria homes (and I hate to generalize), it would have to be the great room where the family can gather and perform a number of different life experiences at the same time.   Most of my clients share an interest in interior design but lack the knowledge or vision to bring their ideas to life. I love educating my clients during the design process specifically explaining why it is designer manage to create interiors that are uniquely beautifully suited to each resident and never the same.
---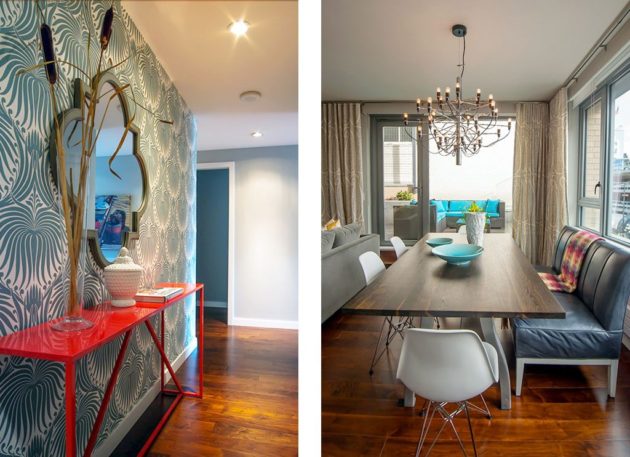 ---
Interiors by Ben Brannen
---
Iván Meade – How have you found the Victoria design scene and projects differ from those in Calgary?
Ben Brannen – It is so hard to generalize the difference between design projects because the client dictates the style of design and each and every client is different.  Overall, I have found that the Victoria surroundings – deep green landscape all year long and shades of blue in the water that surrounds the island influence my color choices and style references, much like the big sky, mountain peaks and prairie color shift themes design in Calgary.  I think in part because many of my clients make choices to live where they live and their interior environments reference that location.  Those that have the luxury of more than one home especially.
---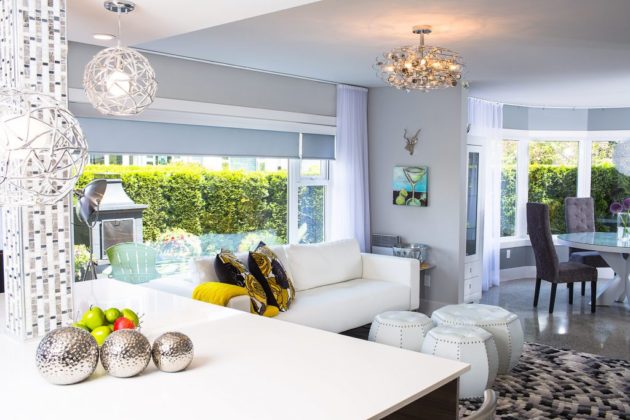 ---
Interiors by Ben Brannen
---
Iván Meade – Who or what has influenced your style?
Ben Brannen –  Like many designers, I am influenced my so many things.  My partner and I like to travel as much as we can, and I find I am especially open to new ideas when I step away from the day to day and am immersed in a new environment.  Seeing luxury living in the heart of Morocco is still a high point for me.  In terms of inspiration and similarity of style, I still look to the US designer Thomas O'Brien for an inspirational mix of clean, modern traditional style that aligns with my own preferred aesthetic.
---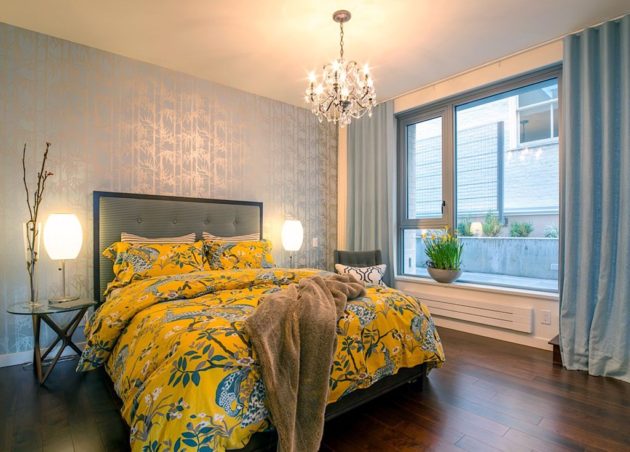 ---
Interiors by Ben Brannen
---
Iván Meade – You always respect the traditional with a fusion of modernity.  I believe this is what makes your style.  How do you achieve this?
Ben Brannen – When helping a client with their home, I would much rather have them invest in pieces they will have for a lifetime or longer.  It is far too easy today to "buy all new"  but this always looks formulaic and stages to my eye.  I would rather have my client save and buy something they will love forever and pass on to a family member in the future.  But here is where I contradict myself.   love contemporary lighting design and like to infuse this into my rooms.  I find lighting is an element that is often overlooked and dates quickly.  So when I have a choice, I will place a Schonbek Chandelier or a Fortuny silk fixture in the same home that has a high tech rail system.  The rail system will date, but the investment piece will last the test of time.  I have the same opinion with fabric – if the furniture is made to last I change the frame slightly and put current fabrics on the pieces rather than throw them in the landfill.  Homes and home furnishings are an investment.  It is this mix that creates  the clean and current aesthetic with a traditional foundation.
---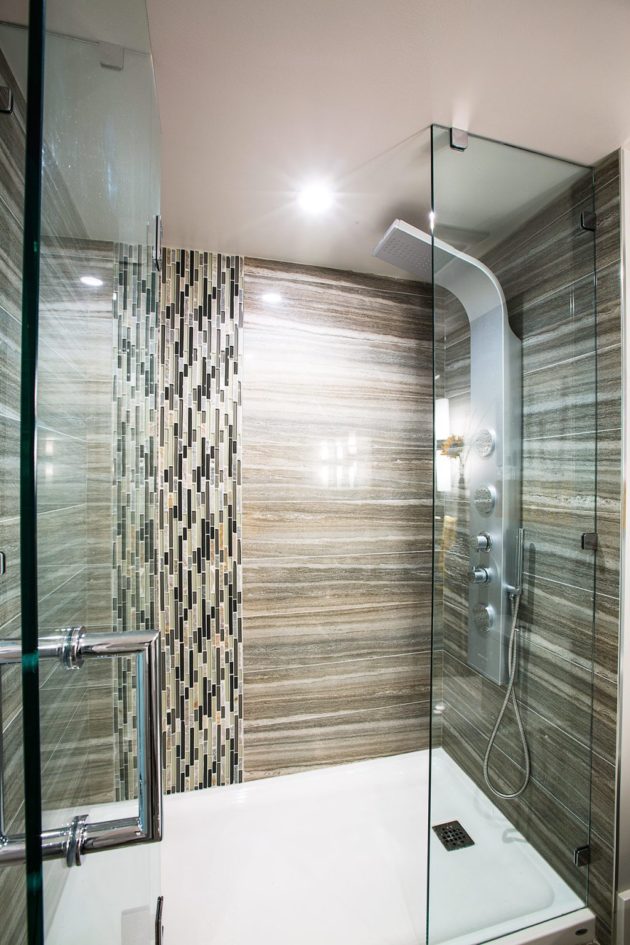 ---
Interiors by Ben Brannen
---
Iván Meade – What product or line are you most excited about right now at Bespoke?
Ben Brannen –  It is no secret that I love what a difference paint and wallpaper can make to a  room for such a small investment!  Farrow & Ball have just updated their palate with 9 new colors.  If you don't follow fashion, the colors might seem avante garde, There are beautiful shades of liveable grey lilac tones such as Calluna, and a fantastic new exterior color called Plummett, and my personal favourite "Charlotte's Locks" a gorgeous bright orange (not for everyone) that I can't wait to use in a on the walls and ceiling of a dining room with Pointing wainscoting (any takers?)  I always look forward to Farrow & Balls wallpaper book releases, but currently my favourite is a Schumaker contemporary and yes a traditional JP&J Baker book we have in the store.
---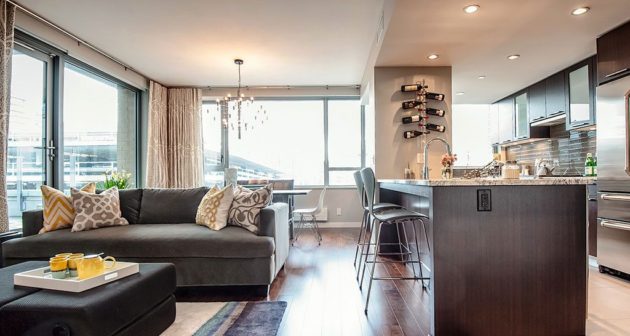 ---
Interiors by Ben Brannen
---
Iván Meade – With your previous experience in the world of colour – What do you look for in a colour? Or, in other words, you are very selective in what colours you use into your interiors, what makes a colour(s) important enough to be used in your projects?
Ben Brannen –  Many years ago when I was just learning about color, I had the opportunity to learn how color is made in relation to paint.  I think the most interesting colors are made up of many pigments.  At different times of day, the underlying pigments and their relation to other adjacent colors is what is interesting to me.  Add to that the psychology of colors, how they make people feel and how colors in your past make you feel just amazes me.  Since learning the composition and psychology of paint color.  The same theories can be applied to everything from fabrics to marble.  For me, rooms can look beautiful with many color combinations, but it is the best when it makes the client feel relaxed and comfortable in their own environment.
---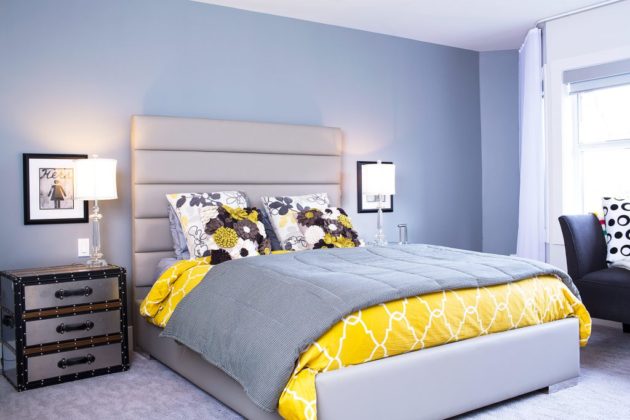 ---
Interiors by Ben Brannen
---
Iván Meade – Having an interior design boutique – What trends do you see coming in the design world?
Ben Brannen – I have a love hate relationship with trends.  I love to track them, but caution clients from jumping on the band wagon.  In general, brighter cleaner colors in our homes (a reaction to the excess of earth tones in recent years, and hopefully a more positive outlook for the economy).  Wood finishes are moving to finishes that are less formal and more time worn.  Patterns are being used and mixed more and more (a through back to the 70's? – not something I want to repeat, but I don't mind cleaning it up a bit)  Trends are good to look at, but I caution people to design their homes with what they love, not necessarily what is trendy.  I personally like to invest the least amount in the trendy items so you are not tied to them when they are out of fashion.  With that said, everything dates.  Design evolves and think of it as a lifestyle.  Just like a classic suit will go in and out of style, you can always change the look with the shoes, shirt and tie you put with it.
---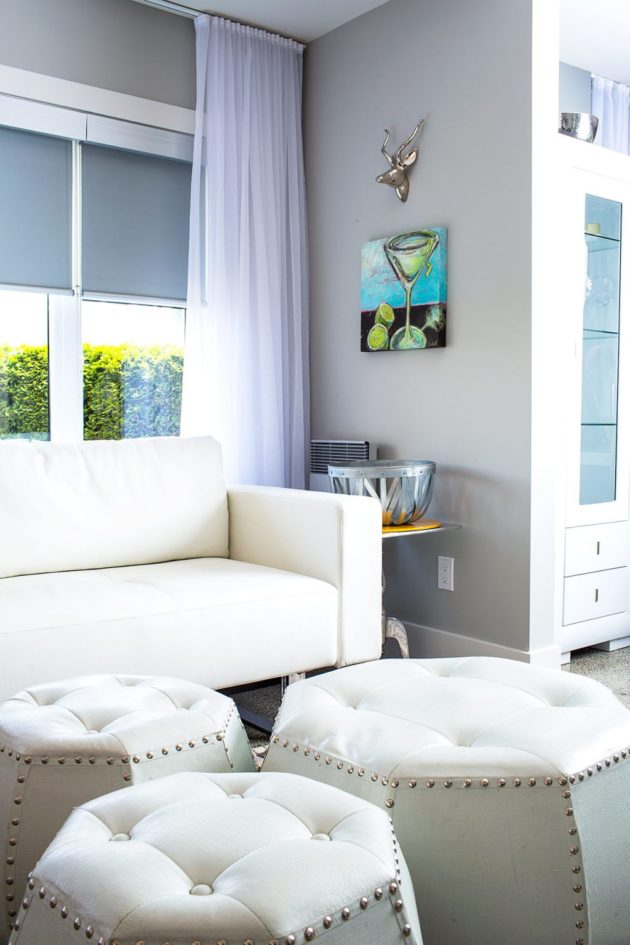 ---
Interiors by Ben Brannen
---
Iván Meade – Lastly, you have already created a stunning body of work with many mediums and styles. What would you like your legacy to be?
Ben Brannen –  I believe that it is a privilege to design our interiors.  With all of my clients, I want this to be a positive experience, and one that is also a learning experience.  I enjoy educating my clients through the design process and find that the more I involve them in some of the choice process, the more they enjoy and understand why they find their homes attractive and comfortable.  So while I laughed when I heard legacy, I hope that I will have met some wonderful people, made some friends and had the opportunity to make people proud of their homes and shared them with their friends and loved ones. And of course I am surged with pride when someone says I am responsible for their homes and I simply say I helped.
---
I invite you to visit Ben Brannen's website at: