Omer Arbel
Listen up fellow design geeks – Vancouver design scene star, Omer Arbel is soon coming to Victoria! He is going to be the special guest at Only Human's Bocci 28 Series launch on August 19th!
We wanted to take advantage of this great opportunity and ask Omer for an interview to give you all a little background on the guest of honour, and to pick his brain about his thoughts on design and architecture.
Omer is the man behind the international firm, Bocci. As founder and creative director he has been responsible for the creation of everything from the notable 2.4 Chair, the 22 Series Plug Socket, and even the medals for the 2010 Olympic and Paralympic games (with Aboriginal artist, Corinne Hunt) in addition to the multitude of accessories, lighting furniture and objects available through Bocci. Most recently, Arbel has launched the 28 Series light fixtures, which is also not only the purpose of his journey to the island, but was also our first ever giveaway on the blog (which was quite a success, if I may say so myself). The firm has grown tremendously since its inception in 2005, and is now sold in over 20 countries and has a satellite office based in Berlin. Bocci products are quickly becoming a staple in interior designers and architects library.
Aside from his success with Bocci, Omer continues to create interior and architectural spaces through his namesake design firm, Omer Arbel Office, which he founded in 2005. His portfolio runs the gamut from penthouses, private residences, restaurants and retail spaces – including Vancouver's own "it" design store, Inform. One can tell that Omer is passionate about his designs and meticulously ensures that he is respecting the landscape, surroundings, and particularly, materials invloved in his projects. The firm has received many profile awards and has been favoured by the press, appearing in such publications as Maclean's, Metropolis, Architectural Record, I.D., The NY Times, Azure, Dwell, Blueprint, Attitude,and Elle Decoration. He is also a master's thesis committee member at UBC and has also been a guest critic and speaker.
Prior to all of this recent acclaim, Omer attended the University of Waterloo for the architectural program where he received his graduate degree; he got real-world experience as an apprentice under well known Vancouver architects John and Patricia Patkau, Catlan architct Enric Miralles in Barcelona. He was born in Jerusalem and moved to Vancouver as a child, where he also had a career as a professional fencer from the time he was 17 until he turned 21.
Please read on to get in on the conversation….
Iván Meade – What was your first experience with design?
Omer Arbel – I built a model of the empire state building out of cardboard when I was four years old.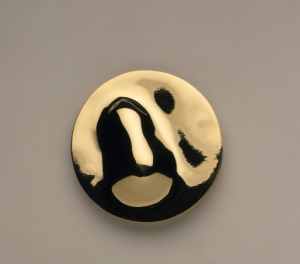 2010 Olympic and Paralympics Medals
Iván Meade – Does your Israeli heritage have any impact on your designs/design style? If so, what elements have inspired you, and how have they parlayed into your work?
Omer Arbel – no. I feel that regionalism is meaningless in the context of our culture. There is a tremendous volume of information and exchange over the net, and people travel a great deal. I think inspiration, subconscious influences, and conceptual rigor come from any number of hard to track down sources. But regional or national identity is not one of them; at least not for me.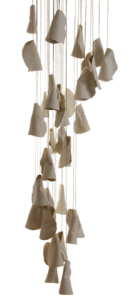 21.0 Series by Omer Arbel
Iván Meade – How would you describe your style?
Omer Arbel – Difficult question that I usually leave critics to answer. There are certain objectives and obsessions that I can track through our work, but as with anything, an insider's view can only be that – an insider's view… with its "built in" biases and blind spots. I think our work is Romantic – I mean this not in the contemporary sense of the word – but rather in the 18th century sense of the word, stemming from Romanticism. We believe in the enigmatic emotional potential of objects and spaces… and we aim to focus and amplify this potential in our work.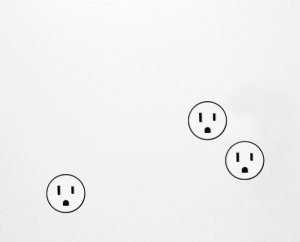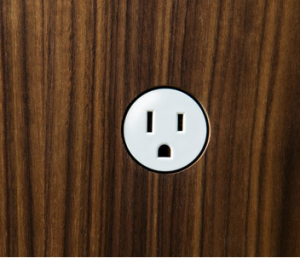 22.0 Series by Omer Arbel
Iván Meade – At the age of 34, how does it feel to have your piece, the 2.4 Chair, already considered to be a collector's item? (It can be seen in the Vancouver Art Gallery and the Chicago Athenaeum Museum, as well as several institutional and private collections and exhibitions)
Omer Arbel – It's a bit baffling! I wish I kept a few. At the time I stopped making them because I ran out of steam and the plastic they are made of began to take its toll on my health! I did not intend to make a limited quantity of these chairs – it just ended up happening as a result of circumstance.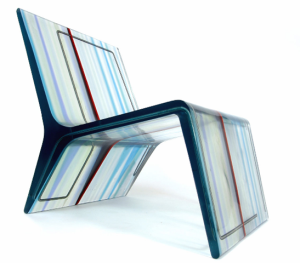 2.4 Chair by Omer Arbel
Iván Meade – What is the inspiration behind the 28 Series light fixtures and what was the process?
Omer Arbel-The process is the piece. As a practice, we try to never design form itself. Rather, we set up parameters that create form, almost on their own. In the case of the 28, we invented a fabrication process which involves cooling and heating the glass intermittently, while introducing a vacuum into the piece in a controlled manner. The shape of each piece is a result of the procedure of making it – we cannot control or predict it.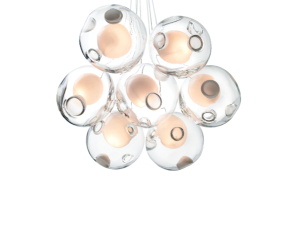 28.0 Series Light Fixture by Omer Arbel
Iván Meade – How long did it take to conceive the 28 Series?
Omer Arbel – We worked on the design intently for about three months.
Iván Meade – What has been the proudest moment in your career?
Omer Arbel – There have been many. Once I was walking in a side street in Barcelona, and noticed our chandelier in the window of an anonymous apartment. It made me very happy and proud to know that the piece is illuminating some stranger's home, means something to them, but that I have no knowledge of who they are, what they do, what their relationship to the chandelier is.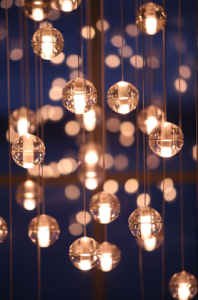 14.0 Series by Omer Arbel
Iván Meade – What are you excited about right now in the world of design?
Omer Arbel – I am excited by the introduction of new technologies which enable us to manipulate materials in entirely new ways.
Iván Meade – What would be your dream project?
Omer Arbel – One day I'd like to design objects for Canadian Tire – say a portable barbecue. I'd also like to design Ferry interiors for BC Ferries. And, I'd like to be involved in a designing a major civic work – a law courts or central library building. Apart from that, there are various illustrious design houses that I'd love to design pieces for.
Iván Meade – What project has given you the most satisfaction?
Omer Arbel – I think that despite the great success of the industrial design projects, I am still at heart an architect. I love construction, I love building.
Iván Meade – What is the best advice (design related or otherwise) that you have ever received?
Omer Arbel – seven keys, executed perfectly on a piano, still don't make an octave. The last key is critical!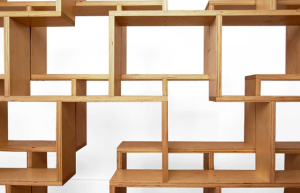 1.1 Shelf by Omer Arbel
Iván Meade – What are 3 things you can't live without?
Omer Arbel – my bike, my AGA stove, and my Mac.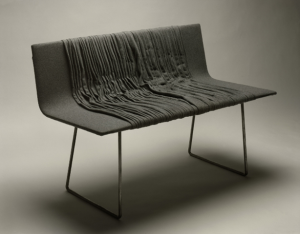 25.0 Bench by Omer Arbel
Iván Meade – What is your next design venture?
Omer Arbel – We are working on a luxury cabin on chukanut drive… and on a series of materially explorative decorative bowls.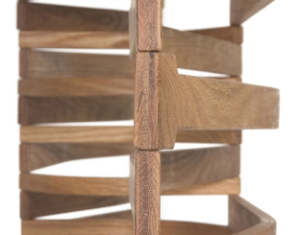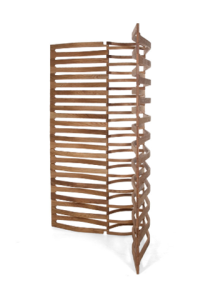 4.0 Screen by Omer Arbel
Iván Meade – Lastly, you have already created a stunning body of work with many mediums and styles. What would you like your legacy to be?
Omer Arbel -its too early to say. Ask me again in 20 years!
I Invite you to visit Omer Arbel's websites: