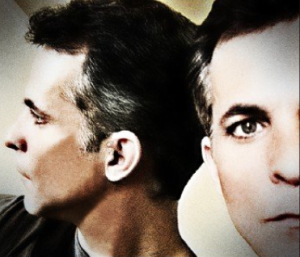 Darrin Cohen
I discovered Darrin Cohen's work through the marvels of social networking. I was so pleased when he offered to do an interview for our blog, and greatly looked forward to knowing more about the man behind his great designs.
In 1989 Darrin acquired his Bachelor of Fine Arts from a combination of schooling at Frank Lloyd Wright School of Architecture and Design in Chicago and University of Illinois. He is very passionate about design as one can see in his varied careers over the years: Interior Designer, Graphic Designer, Trivia Game Designer, and Marketing Consultant. He seems to have found his niche with his current company, established in 2000, Darrin Cohen Design and sister company, Darrin Cohen Fine Art. His website describes his services as "photography, painting, graphic art, illustration and the construction of interior, exterior, public and private spaces".
Upon browsing his interior design portfolio I discovered that Darrin's spaces are clean and elegant, but not without unexpected elements such as his artwork, an interesting light fixture or a unique material. His spaces are collectively warm and comfortable looking without relinquishing that crisp feeling. Mr. Cohen's artwork is equally impressive. His pieces are as varied in technique as they are in subject matter – he tries everything with great success. I highly suggest reviewing his portfolio to see which works strike you.
Please read on to learn more about this talented designer/artist…
Iván Meade – What was your first experience with design?
Darrin Cohen – When I was young my parents bought a house in Rosedale in Toronto and tore it down to build a custom home. I helped my parents design their home from the ground up.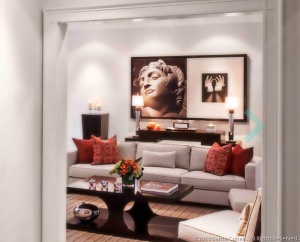 Interiors by Darrin Cohen
Iván Meade – Who or what has influenced your style?
Darrin Cohen – I have not been influenced by one person or event in my life but rather by my surroundings at any given moment. I am always inspired by architecture and find traveling to new cities very inspiring. I am a very detail oriented person so I try to pay attention to details when I travel and incorporate them into my designs.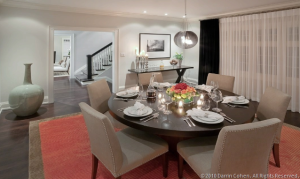 Interiors by Darrin Cohen
Iván Meade – How would you describe your style?
Darrin Cohen – Warm modern with a nod to traditional. Comfortable and contemporary with colour accents.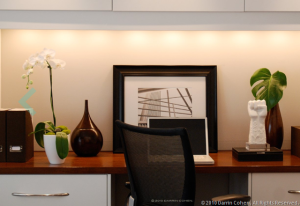 Interiors by Darrin Cohen
Iván Meade – What is your design philosophy?
Darrin Cohen – My philosophy is very simple. Listen to your clients and pay attention to details. Good design is like storytelling – it's all in the editing. It is the details that make a space unique.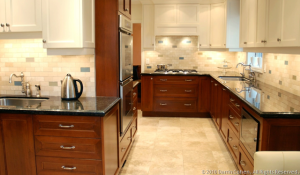 Interiors by Darrin Cohen
Iván Meade – Your fine art is very diverse – what is your favourite medium and/or subject matter?
Darrin Cohen – I love photography because it is immediate and the camera never lies – it captures things you miss with the naked eye. I also like to paint and create mixed media pieces. I don't have a favourite subject matter – I think art can be created from anything that inspires you.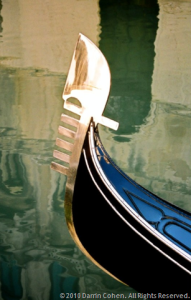 FIne Photography by Darrin Cohen
Iván Meade – You have many different collections in your fine arts portfolio, many of them have content and colour combinations that show no fear whereas your interiors are much more subdued and calm – both are very beautiful in their own way, is there a reason for the different approach you take to your fine art and your interiors?
Darrin Cohen – When I am designing for clients, they often dictate the direction the project takes. Even if they don't express it specifically, I am always listening and trying to find the details that will lead me in the right direction. That being said, I believe that a home should have a sense of calm and, most of all, should be comfortable. While the overall design may be subdued, I will often use a pop of colour as an accent.
When I am creating art, I am free to explore without restrictions or reservations. My surroundings, a life experience or the way I feel at a given moment can all have an effect on the direction I take. The release of this creative energy can be both relaxing and an enlightening journey.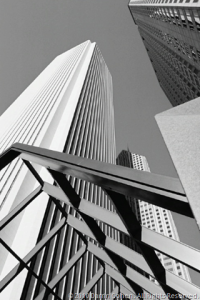 Fine Photography by Darrin Cohen
Iván Meade – Our career paths are very similar, branching out into several facets of design; which facet of design is your favourite and why?
Darrin Cohen – For me, design comes in many forms. Whether it's an item of clothing, a car, a piece of art, a building, a film, or even a plate of beautifully presented food, I see design. I love it all, so there isn't one facet of design that I prefer. I appreciate it in all its manifestations.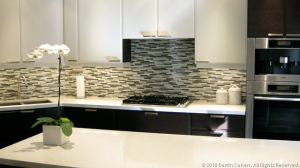 Interiors by Darrin Cohen
Iván Meade – What are you excited about right now in the world of design?
Darrin Cohen – I am most excited about how the world has started to appreciate and embrace design in all aspects of life. Design has always been around us but never more appreciated.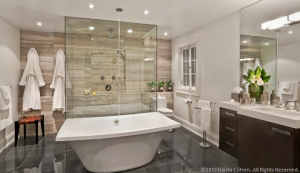 Interiors by Darrin Cohen
Iván Meade – What would be your dream project?
Darrin Cohen – To design my own line of products, fabrics and wall coverings, combining my fine art and commercial design sense.
When working on a design project, there are often obstacles or sacrifices to be made because you can't find that special piece – creating custom products would solve this challenge for me.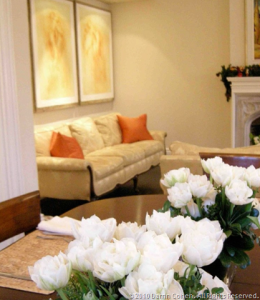 Interiors by Darrin Cohen
Iván Meade – What project has given you the most satisfaction?
Darrin Cohen – Every design project gives me satisfaction and I learn something from every project – about myself and about others.
Working with different people all the time gives me insight into what makes us all unique. If I can educate a client about design in the course of a project, it is a great sense of satisfaction for me.
I think the project that gave me the most satisfaction was designing a house for a good friend of mine. It is wonderful to be there for dinner and to watch them entertain and truly enjoy the spaces that we created together.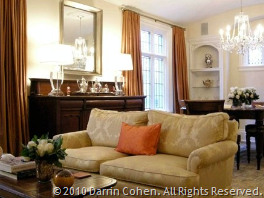 Interiors by Darrin Cohen
Iván Meade – What is the best advice (design related or otherwise) that you have ever received?
Darrin Cohen – I have been given so much great advice over the years, but one that stands out is – if you are about to get frustrated or say something you don't really mean, stop and think about it, don't react. In the end, you will always make a better decision.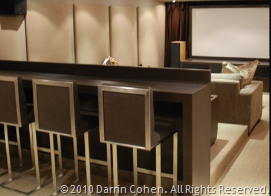 Interiors by Darrin Cohen
Iván Meade – What are 3 things you each can't live without?
Darrin Cohen – Family & Friends, Traveling and Exercise.
Friends, because they accept you for who you are and they don't judge. Travelling for the insight and stimulation it always brings. Exercise for the energy and the way it makes me feel.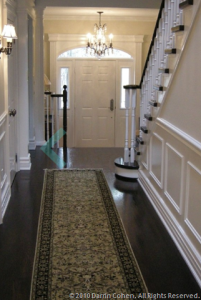 Interiors by Darrin Cohen
Iván Meade – What is your next design venture?
Darrin Cohen – This interview has really made me think a lot about my design business and has inspired me to stop talking about creating my own product line and just do it!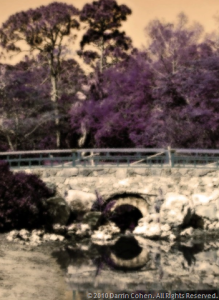 Fine Photography by Darrin Cohen
Iván Meade – Lastly, you have already created a stunning body of work with many mediums and styles. What would you like your legacy to be?
Darrin Cohen – Thank you so much!
If I had a legacy, it would want people to remember me as a designer who appreciated all aspects of design and always tried to enlighten and educate others about the positive effect it has on our culture. Ultimately it would be to inspire others
I invite you to visit Darrin Cohen's stunning body of work at: