---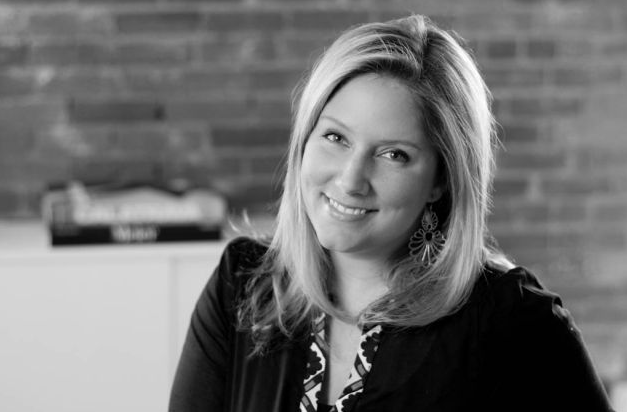 ---
Antonieta D'Introno
---
Antonieta D'Introno is a very talented young and charismatic local designer. I had the pleasure of meeting her a couple of years ago at a design event here in Victoria. Since then we have shared a friendship and a common interest in sleek, contemporary design.
Known to most as Tonia, she has just opened a new concept studio in The Design District. Part interior design studio, part gallery, and part specialty bookstore – targeted towards architects, designers and design enthusiasts this new space melds all of Tonia's design interests into one studio. I encourage you to visit Tonia at her studio, D'Introno Interior Design at 4347 Parkside Crescent and discover this great new concept and talented designer for yourself.
---
Iván – "What is your favourite local find? Where did you get this item – how long have you had it?"
Tonia – "My favourite (not so local) find is a sheet metal stool. It is part of Xavier Pauchard's Marais Collection designed in 1934. I bought this at DWR in Toronto only a few months ago."
---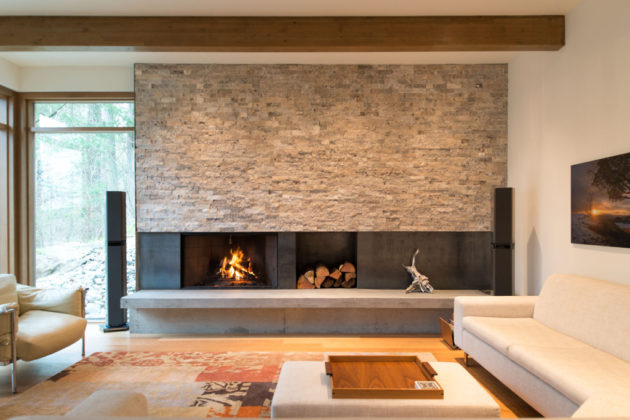 ---
Interiors by Antonieta D'Introno
---
Iván Meade – "Why is it important/inspirational to you?"
Tonia D'introno – "It's all in the history! This stool is a design icon, the collection is the epitome of functionality and a totally understated item. It is virtually indestructible, timeless, elegant, versatile, minimal and comfortable! It evokes the French cafe and brasserie scene from that era, it was used in battleship weather forecasting rooms, it has a retro kickback and no two are exactly alike. What more could you ask for?"
---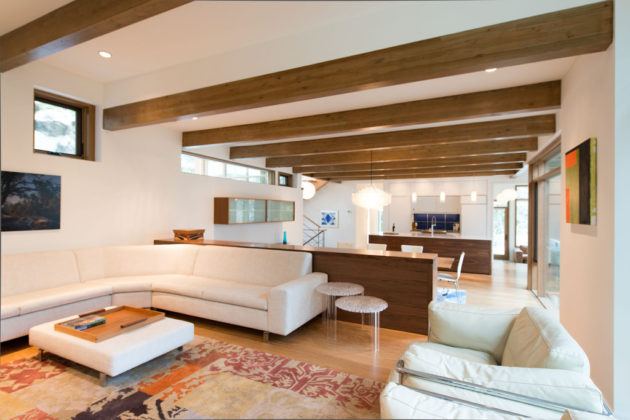 ---
Interiors by Antonieta D'Introno
---
Iván – How does this item reflect upon your personal design philosophy?
Tonia – The modernity, simplicity, functionality and nostalgia of this stool wrap up many of my design beliefs. It IS possible to have a beautiful, inexpensive design item. Keeping a clean and simple design aesthetic allows you to create without overwhelming the senses. There is a lot to be learned from past designers and an appreciation for something that was done well the first time. I found these stools to be a great addition to my studio. I stack books on them, stack them together and climb on them, have them out for clients to sit on, leave them outside – you name it! And they are as clean and perfect as the day I bought them."
---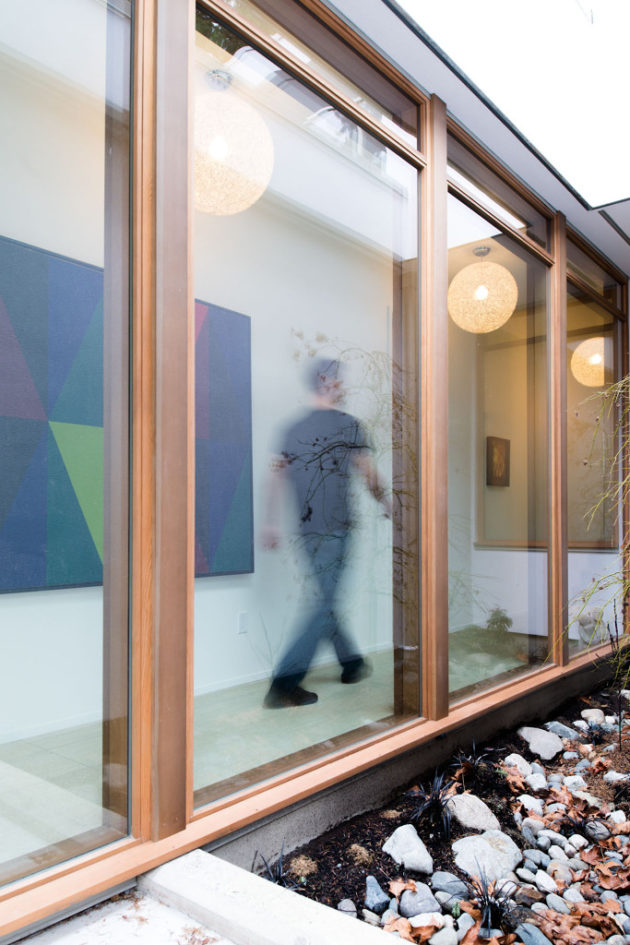 ---
Iván – "Can you tell me more about your new studio/gallery/bookstore ?"

Tonia – "I have an interior design studio in Dragon Alley. The concept behind my studio/gallery/bookstore is to have an inspiring and exciting environment for clients and to help others create beauty based on contemporary design principles. The space lends itself well to displaying art. There is nothing more pleasing than being surrounded by inspirational art. One of the other forms of inspiration I draw on are books, many of which I have for sale!
My hope is to keep refreshing the selection of books and art in my space, to continue my personal and professional growth and become closer to others who share my design philosophy."
---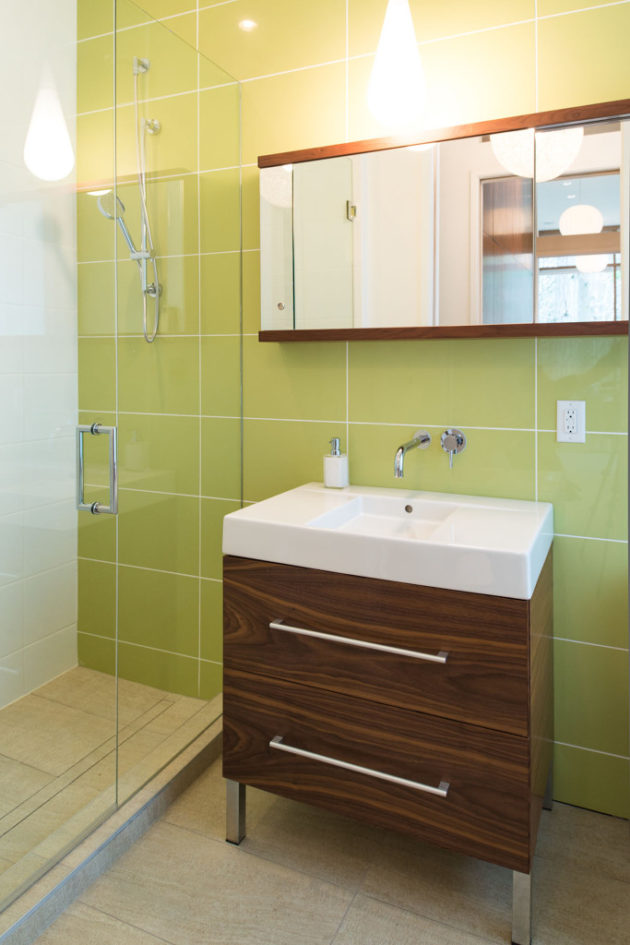 ---
Interiors by Antonieta D'Introno
---
Iván – I can tell you love design books – What books do you have on your coffee table?
Tonia – I love design books. They are a glimpse into the imagination of so many talented architects and designers around the world. They allow us to peek into other people's homes and dreams, their design success and failure. We can learn as much about great design by way of poor design as we can from good design. It's important to also know what NOT to do. Currently I have several photography books on my coffee table. I can't seem to get enough photography in my life!
---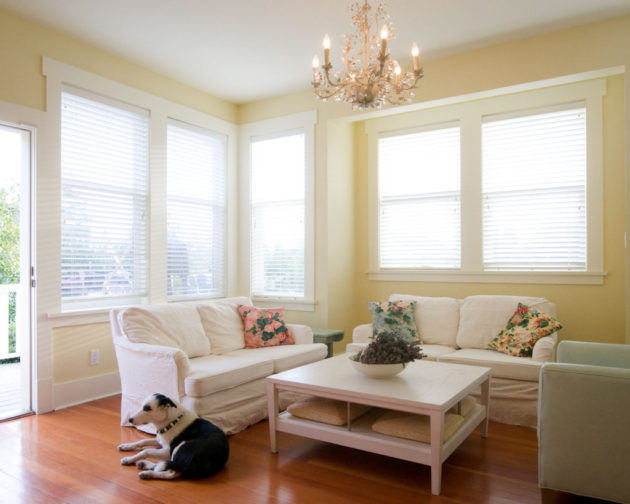 ---
Interiors by Antonieta D'Introno
---
Iván – What was your first experience with design?
Tonia – I've been surrounded by design and art my whole life. My mother is an artist and my older brother is an architect. I've always wanted to draw and paint like my mother, she has the most amazing way of capturing the essence of her subject. And my brother is so incredibly talented. I envy his ease of design and imagination. My families influence is apparent in most of my design.
---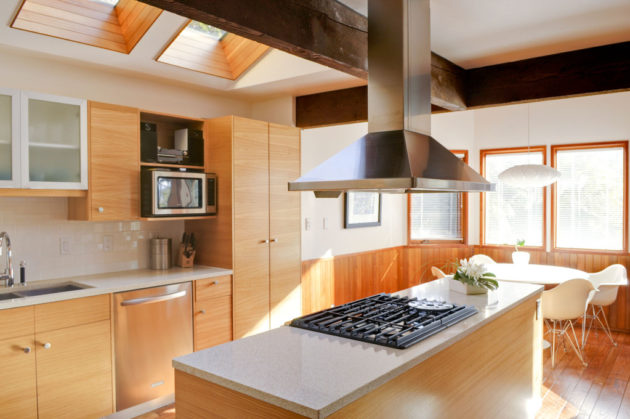 ---
Interiors by Antonieta D'Introno
---
Iván – What are you excited about right now in the world of design?
Tonia – Everything is exciting to me! I see things around me all the time that are so ingenious and creative. I really appreciate new approaches to old ideas. I am thrilled by what young designers are doing with new materials and manufacturing processes. I like to study all areas of design because there is so much to learn from the old as there is from the new. Scandinavian design makes me weak in the knees!
---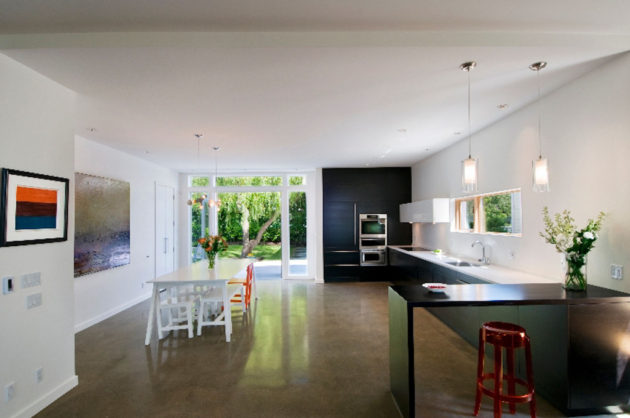 ---
Interiors by Antonieta D'Introno
---
Iván – Your interiors definitely celebrate restraint and order. To what/whom do you owe this influence?
Tonia – Order allows creativity to blossom. Consistency allows you to grow.
---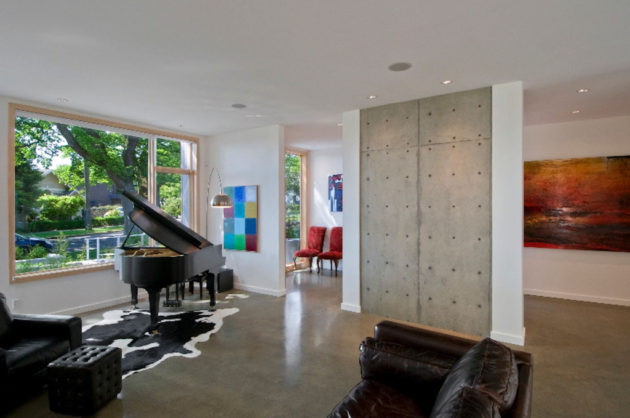 ---
Interiors by Antonieta D'Introno
---
Iván – What is your design philosophy?
Tonia –" Keep it simple!" Less really IS more.
Iván – Your interiors are always clean and contemporary, are you a fan of minimalism ?
Tonia – I respect minimalism but I am personally no where NEAR being a minimalist! I consider myself more of a modernist. I work to achieve color and warmth and comfort in design, as well as affordability and durability. I was raised in Italy where artisans and designers strive for enduring materials, quality workmanship and rational design while incorporating all that is enduring in furnishings and design.
---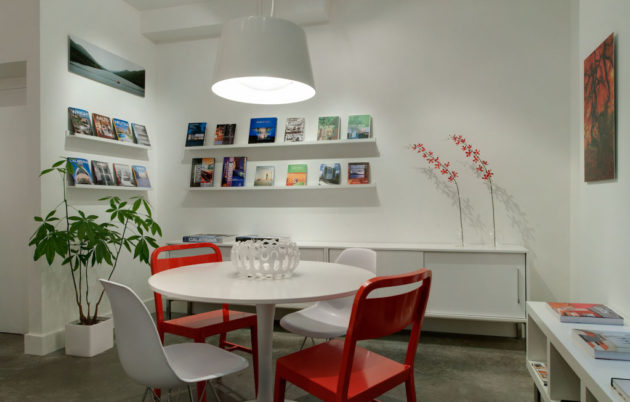 ---
Interiors by Antonieta D'Introno
---
Iván – Sometimes people think that minimalism can be cold and sterile, but your interiors are warm and very liveable. How do you achieve that?
Tonia – Minimalism is about focusing on the fundamentals and eliminating clutter but it also sometimes "minimizes" a statement of character. I think that design needs to be respectful of basic, functional essence but I believe in multi-disciplinary design. I combine contemporary, tried and true materials and concepts into a sustainable and rational whole. I try to extract the best from all design in order to achieve a cohesive whole which is compatible with what the client wants and can live happily in. Warmth can easily be achieved with materials, textures, colours and art.
Iván – Do you find minimalism is popular in Victoria ?
Tonia – I do actually! I have studied in Italy and Spain and I came to Canada thinking I would never find the simplicity in design you tend to find in Europe but there are so many examples of simple and functional design in Victoria which have emerged from the North West Coast and Vancouver Island. Many people don't consider themselves minimalists but it's all syntax. Most people want a warm, clean, orderly, inviting, comfortable and inspiring place to live in. That's minimalism with a heavy dose of realism.
---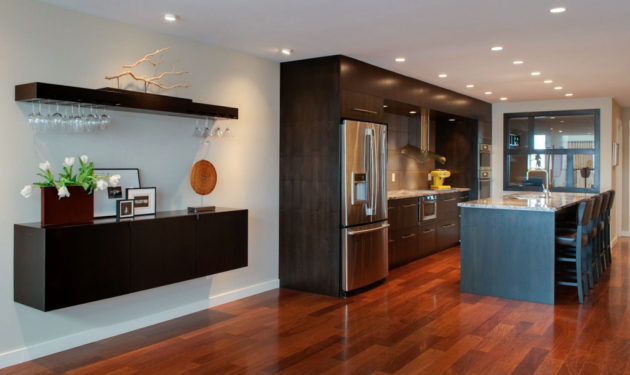 ---
Interiors by Antonieta D'Introno
---
Iván – Which designer and/or architect from the past, do you most appreciate?
Tonia – Too Many! Frank Lloyd Wright has always impressed me and always will. Richard Neutra, Oscar Niemeyer, Aalto, Saarinen, Le Corbusier – there is so much to admire in all of these architects.
Iván – and those still working?
Tonia – Eric Owen Moss is truly brilliant. Patkau architects inspired me before I ever came to the West Coast. MGB architects in Vancouver are very cool! Gislaine Vinas is a diva of design!
---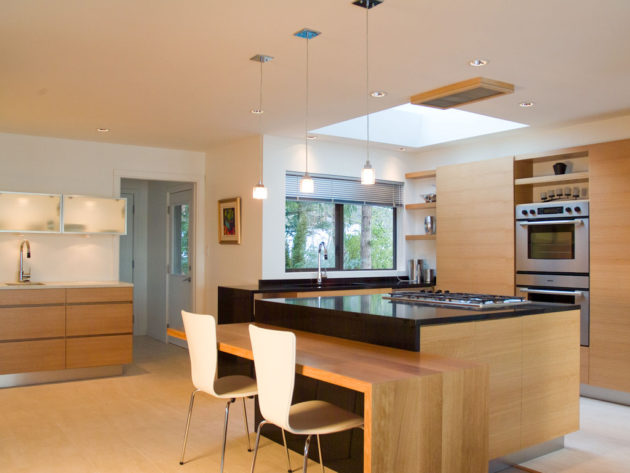 ---
Iván – Lastly, you have already created a stunning body of work with many mediums and styles, what would you like your legacy to be?
Tonia – I would like to work on many diverse projects and be able to experiment more and create with imagination and passion. I'd like my legacy to be that I have excited and inspired people the way I have been excited and inspired. I'd like to educate people about design and help them to realize that design can be wild and fulfilling and limitless. Conventional methods of design and architecture are a thing of the past, it's time to move on and dream new ideas! I'd love to be remembered for something I have yet to accomplish!
---
To see more of Tonia's work please visit: