---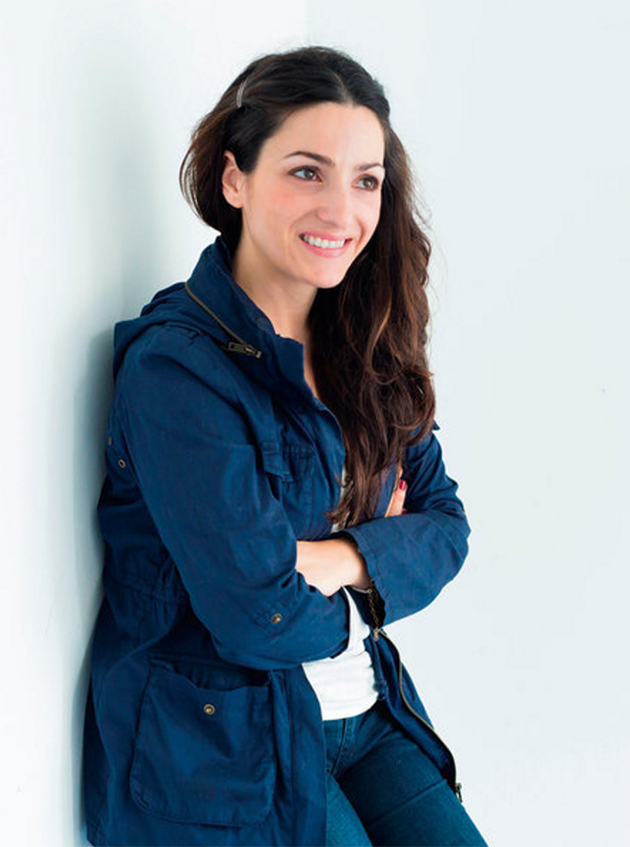 ---
Beatriz Silviera
---
Beatriz Silveira is, without a doubt, one of the most relevant and sophisticated designers in the Spanish interior design scene of today.  Her interiors not only reflect this, they also create a unique allure: once you see one of her projects you don't want to stop noticing beautiful detail after beautiful detail.
Beatriz's designs have captivated residential and commercial clients alike since she opened her design studio in 2005. With a passion for antiques, special decorative objects and unique furnishings, Beatriz creates wonders with them. Her rooms are as functional as they are beautiful, and always respect the integrity and history of the space.  Beatriz's work has been published in the top magazines form Iberia such as Nuevo Estilo, El Mueble, Mi Casa, Telva, Yo Donna,  and many others.
For Beatriz, the value of design is in the capacity to surprise or create an emotion for the person who is in contact with one of her projects.  Equipped with this mantra, she has designed some of the most emblematic interiors in Spain.
Without further ado, let's dig into this interview…
Iván Meade – What was your first experience with design?
Beatriz Silveira – My first had to be a natural need to move things around my parents home, to my mom's liking or not – lol. Professionally, it was the home of my first client, she must have been receptive to my enthusiasm and energy. Today we are great friends!
---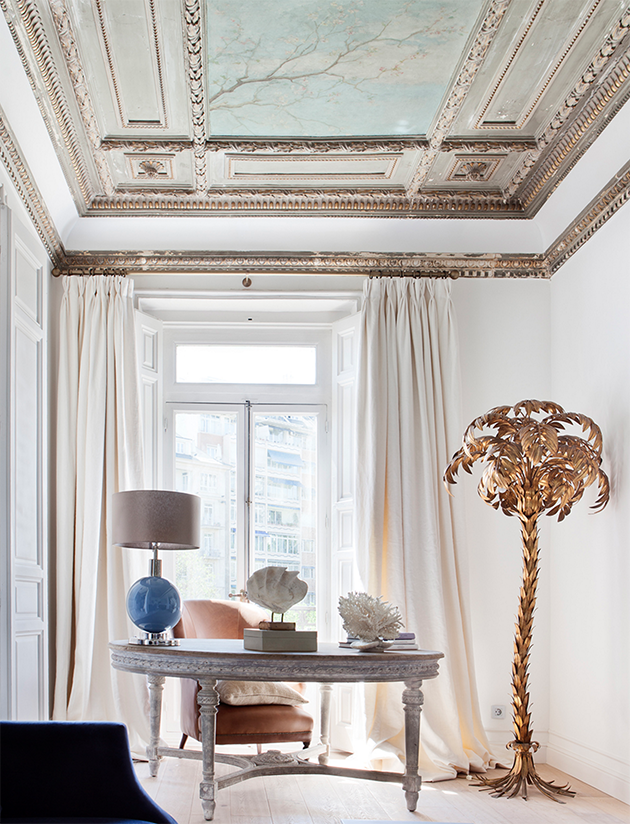 ---
Interiors by Beatriz Silveira
---
Iván Meade – Who or what has influenced your personal design style?
Beatriz Silveira – Many designers, from Milo Baughman, Gabriella Crespi, Kelly Wearstler, Pascua Ortega and my good friend Pepe Leal. I learned form the dedicated process to be observant, today we have access to see many professionals around the world and to learn from them. We are very fortunate to be living in these times.
---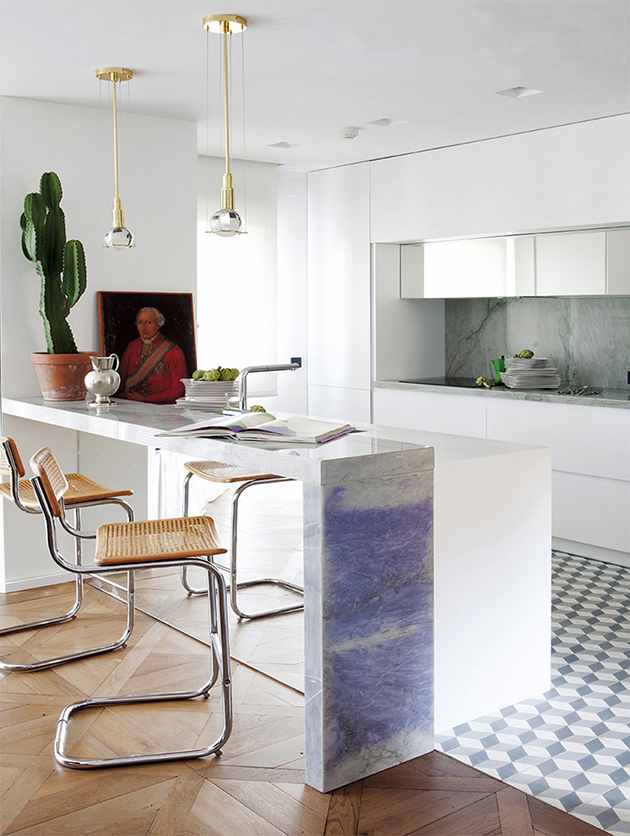 ---
Interiors by Beatriz Silveira
---
Iván Meade – What is the value of design for you?
Beatriz Silveira – For me, the value of design is in the capacity to surprise or create an emotion for the person that comes in contact with your work, in this case interiors. I am in this profession for the emotion that spaces evoke in the inhabitants. This type of emotion can motivate you to create new things or change things in life we built for ourselves. This is what is the real value of design to me.
---
---
Interiors by Beatriz Silveira
---
Iván Meade – Many of our readers are design students – What would be the best advice you can give to someone who is starting a career in design?
Beatriz Silveira – Take risks!!! Being careful is overrated. Be persistent and always keep a smile.
---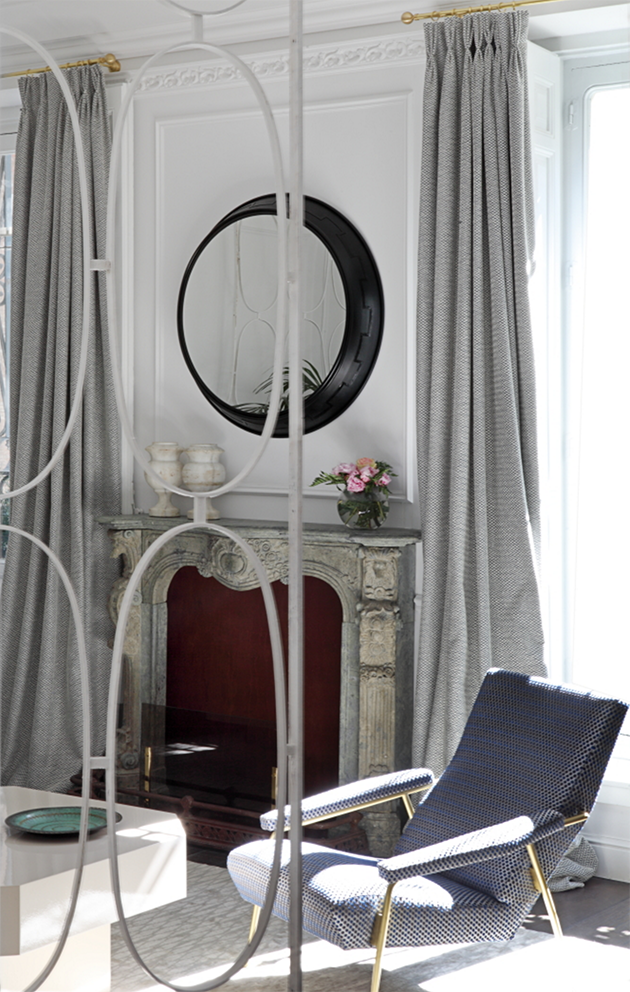 ---
Interiors by Beatriz Silveira
---
Iván Meade – There is a phrase on your site that I love "My principal objective is to create a project in which I can capture the sensibility, lifestyle and taste of my clients. I love to be that link between the decoration of their space and that moment that is exciting and invites my clients to participate in the creation of their home" How do you propitiate this particular moment?
Beatriz Silveira – Enthusiasm! I believe the client has to appreciate it with their own eyes, emotion when they inhabit the space, finding out why you live in the way you live, how you feel about yourself when you are in the space. If the client finds this their confidence in your work goes a big way, that trust opens a new set of doors, and the end result is a space that they as owners love to be in, and that you as a designer loved to create.
---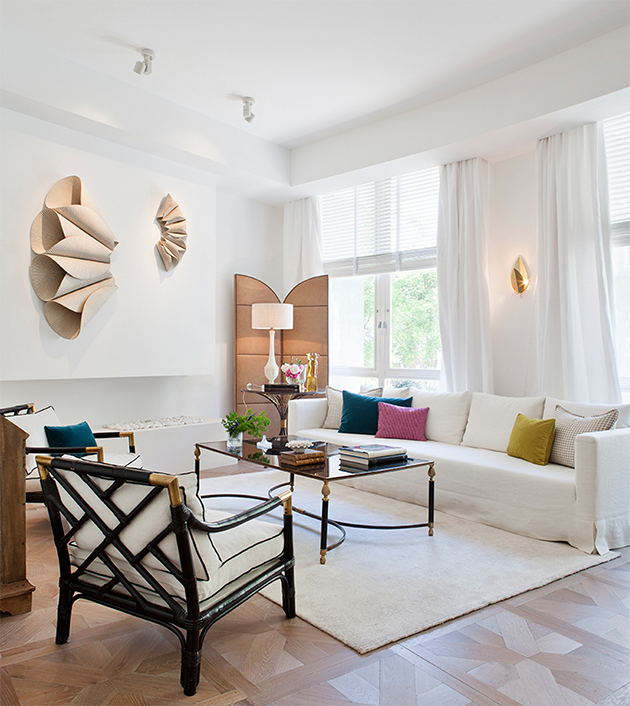 ---
Interiors by Beatriz Silveira
---
Iván Meade – The illumination in your projects is very detailed. This is an aspect that is often forgotten in interior design. How do you approach it?
Beatriz Silveira – You need to create different moods with light to make a space interesting. A strong light can destroy a good project, good lighting can also create an atmosphere in which you want to escape to. To achieve this, I create flow with different light options, when you achieve this correctly people never leave a space!
---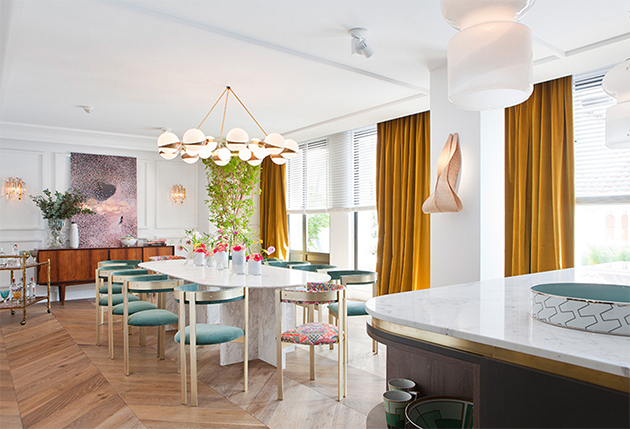 ---
Interiors by Beatriz Silveira
---
Iván Meade – The selection of your furniture pieces is always exquisite in all of your projects. I believe the fact that you include your own furniture design pieces in your projects gives you a very unique design voice. What elements does a a furniture piece need to have in order to be considered for your project?
Beatriz Silveira – The selection of furnishings needs to be delicate, but not in the sense of fragile, more in the sense that it always needs to be elegant. Without forcing it. The mix of materials and textures needs to be in balance and suggestive.
---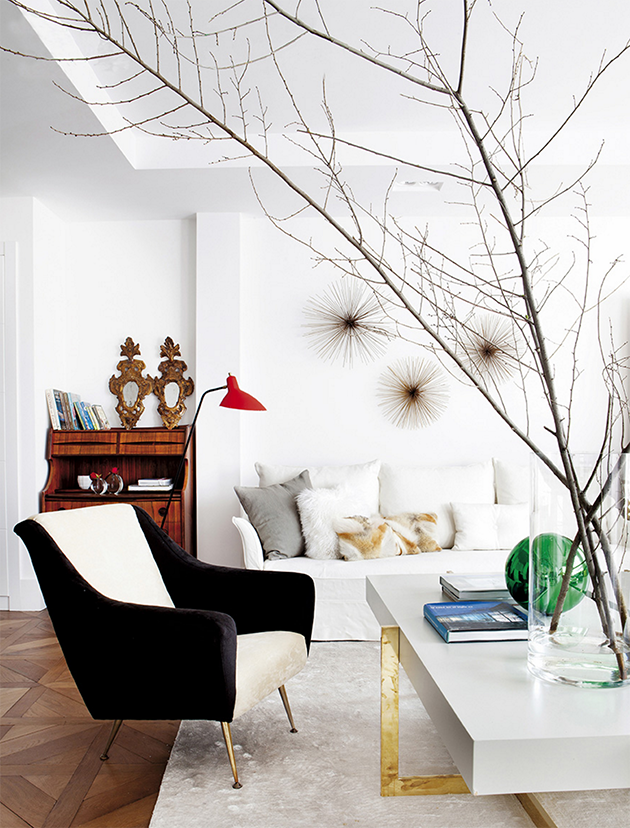 ---
Interiors by Beatriz Silveira
---
Iván Meade – Your projects are extremely sophisticated and well curated. I believe this is because you are a master of constraint, but also this is due to the sense of rhythm you create with the repetition of elements, geometric graphics and an extraordinary sense of proportion. How do you achieve this while maintaining your signature style?
Beatriz Silveira – I select or design every piece that goes into my projects. It is inevitable that it will reflect part of me as naturally, this associates with my work. Instinctively, my attention gets focused on some aspects of the project, and maybe not in others. But the best part is to see how people who have a special sensibility can feel my work and my own sensibility as the end result.
---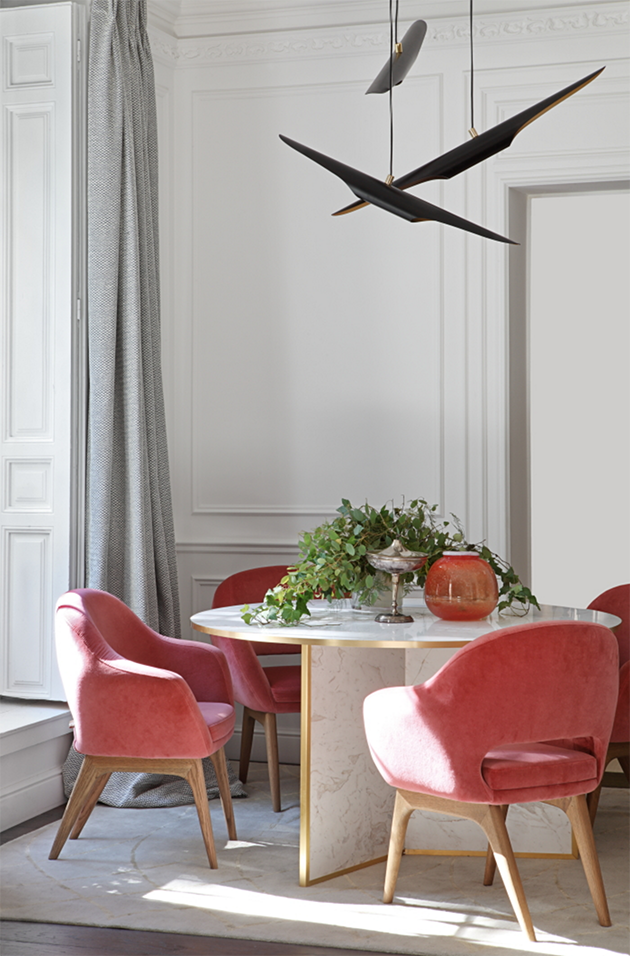 ---
Interiors by Beatriz Silveira
---
Iván Meade – Another aspect that I find very interesting in your projects is the fact that the art and overall sculptures in your projects are extremely well selected.What is your selection process?
Beatriz Silveira – Both aspects (art and sculpture) are favourite elements of my work. I love wall sculptures, and the rest of the art is relative and instinctive to what the space needs or not, it just comes to the project. Not everything goes around an art piece, but art is definitely intrinsically a part of the overall result.
---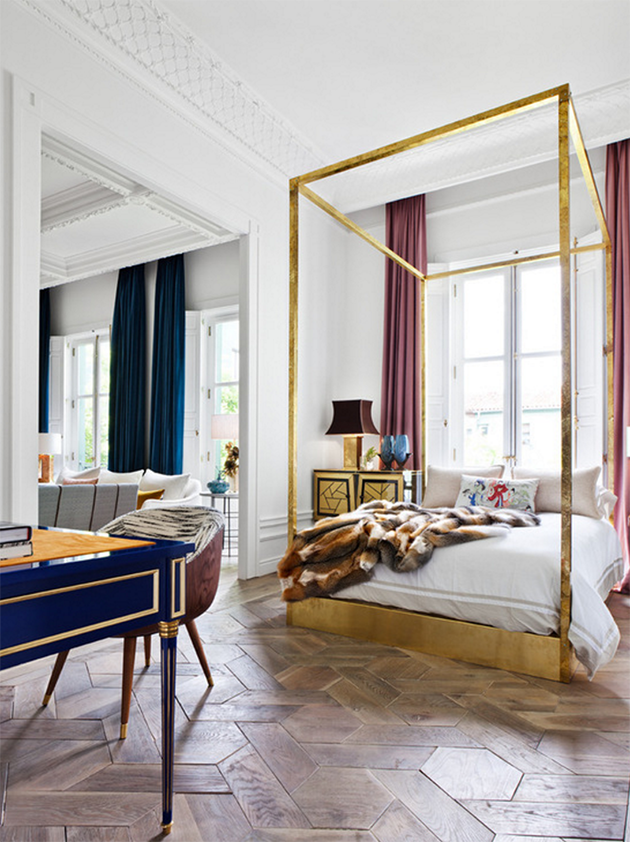 ---
Interiors by Beatriz Silveira
---
Iván Meade – What has been your favourite project so far, and what would be your dream project?
Beatriz Silveira – My favourite project so far is the last family home I worked on. The ideal project… I guess it depends on the moment… Currently I am working on a stunning weekend home with great architecture and I am very inspired with this particular home.
---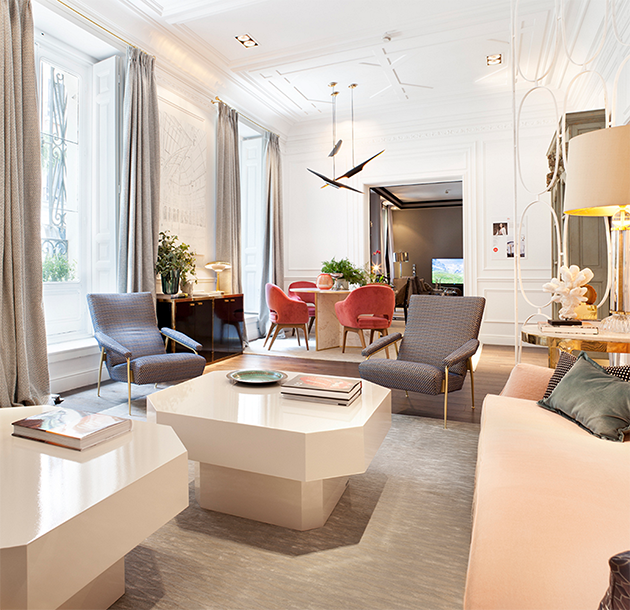 ---
Interiors by Beatriz Silveira
---
Iván Meade – What is next for Beatiz Silveira?
Beatriz Silveira – I want to continue working with my clients while we prepare our own collection, this is a project that is really special to me and keeps me going, finally this project is happening and I couldnt be happier. Ah! I also want to be surprised… you never know what is coming the next Monday!!!
---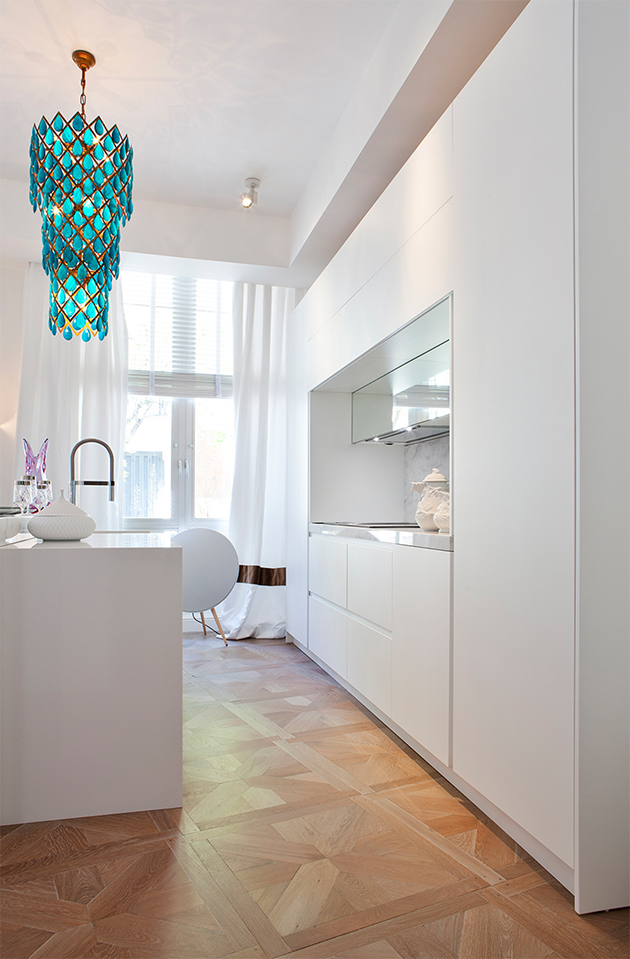 ---
Interiors by Beatriz Silveira
---
Iván Meade – Lastly, you have already created a stunning body of work with many mediums and styles. What would you like your legacy to be?
Beatriz Silveira – I have a small contribution and it is to make our world a bit more beautiful and happier. If I get an opportunity to inspire others, I am confident that we can, bit by bit, make this a better objective.
---
I invite you to visit Beatriz Silveira's beautiful interiors at her site: