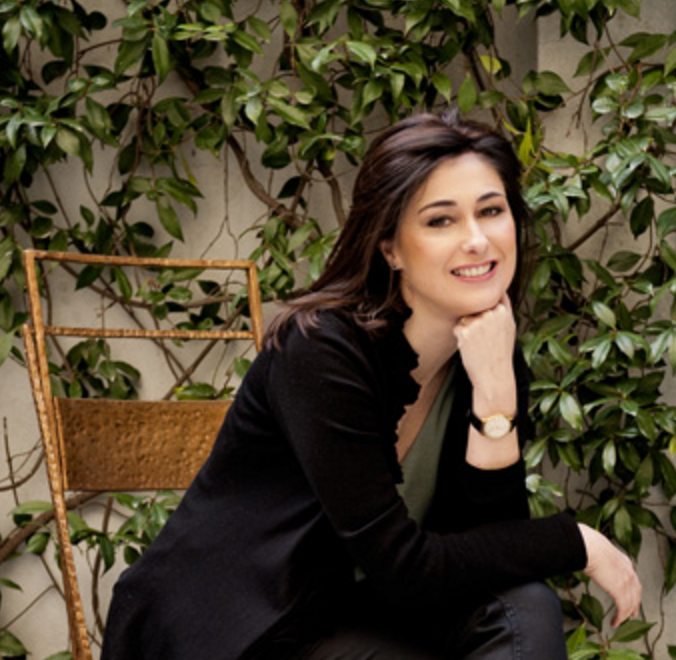 ---
Inés Benavides
---
It's time for me to spread some love for my talented family once again!
You may recall my previous posts on Benavides y Camino, and not to fret! Their furniture is still available, but my dear cousin Inés has branched off and opened her own, self-titled design studio and I couldn't be more proud. Inés Benavides is based in Spain and specializes in three main services: Interior Design, Personalized Décor, and Furniture and Accessory Design. Inés and her work have been featured in several publications including features on TVE, and articles in Nuevo Estilo, La Casa, Marie Claire (Spain), Glamour (Spain), Hello (Spain) and Architectural Digest (Spain) amongst others.
Inés is a seasoned traveler, living in 7 countries throughout Europe and  America. She went to school in Paris for a career in geological engineering, afterwards she worked as a strategist in consulting and business before following her true passion for interior and furniture design. In 2002, she joined forces with her cousin Phil, and created the successful firm, Benavides y Camino. Here is where Inés was launched into the forefront of the design community in Spain, garnering respect from clients, critics and peers alike. She is now known for her stunningly clean furniture pieces with unique features and details, and her ability to propose innovative solutions for interiors. Her passion exudes from her designs – each one captures dramatic feelings yet feel very livable.
I am very excited to interview a family member for the blog, as you know, I'm a strong believer that beauty, brains and design is just in our genes! Please read on to get in on the conversation…
Iván Meade – What was your first experience with design?
Inés Benavides – I was born in a family where art and interior design was always present. But you already know that since you are my cousin…
But I started creating design pieces when I was studying mining engineering in Paris (nothing to do with my current career, I know…). At the time I was very fond of jewelry and designed a few pieces for myself.
---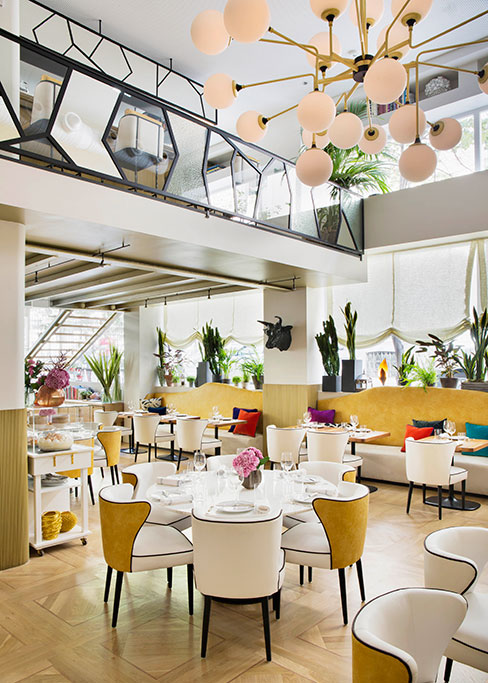 ---
Interiors by Inés Benavides
---
Iván Meade – How would you describe your style?
Inés Benavides – I am very eclectic, I don´t think there is a unique style. In my work, by using different materials, I combine cold with warm, and there is color but the base is usually neutral.
I like modern spaces with a touch of history and I love antiques, so my pieces have to find their place in very different environments. That´s the challenge…
---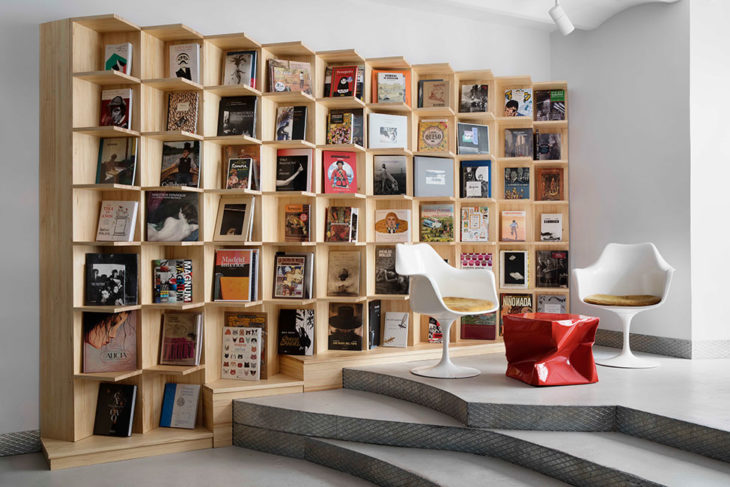 ---
Interiors by Inés Benavides
---
Iván Meade – Who or what has influenced your style?
Inés Benavides – My travels and having lived in very different countries (Guatemala, USA, England, etc.); however I have to say that my years in Paris and Rome have been crucial. Aesthetics are everywhere in those cities!
---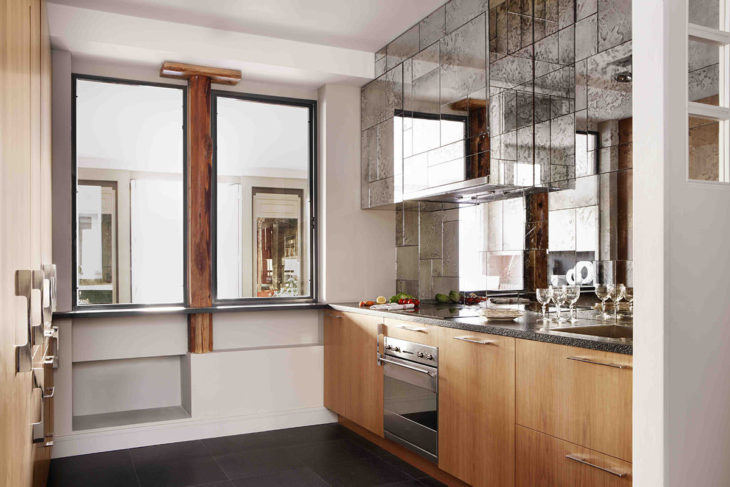 ---
Interiors by Inés Benavides
---
Iván Meade – What are you excited about right now in the world of design? Are there any new materials that you can't wait to work with?
Inés Benavides –  I am starting work on a very special collection, the pieces will not be very big,  but they will be very special and there will be limited runs of one per piece.
They will all have a common element, but I am afraid I cannot tell you for now…
---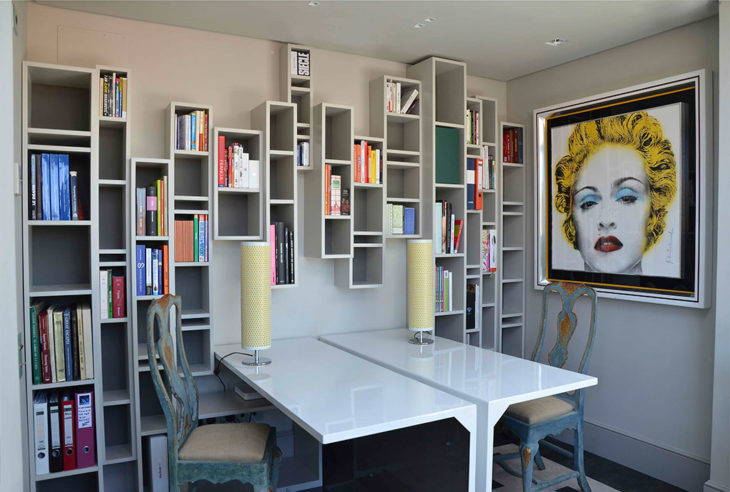 ---
Interiors by Inés Benavides
---
Iván Meade – What piece has given you the most satisfaction?
Inés Benavides – It is difficult to say because there are a few pieces that are very important to me. One of them is the Rayo table because I spent a lot of days working on it until I thought it was almost perfect (perfection doesn't´t exist). It was presented in Arco, our most important contemporary art show in Spain.
---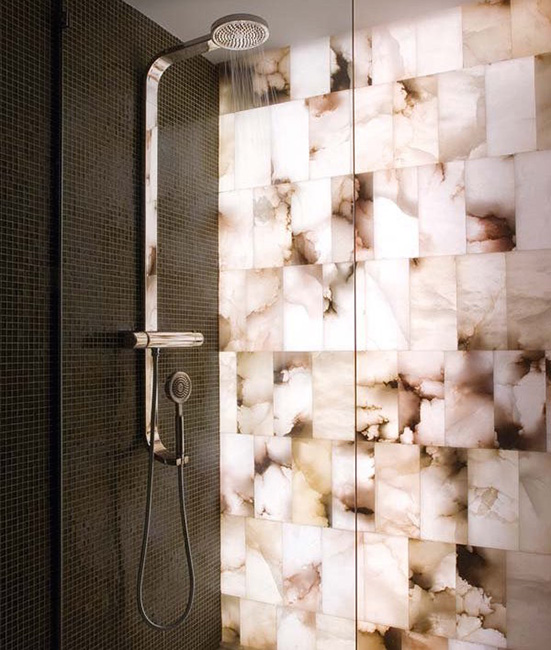 ---
Interiors by Inés Benavides
---
Iván Meade – Do you have a signature detail or design mantra that you apply to all of your furniture pieces or interior design projects? If so, what is it?
Inés Benavides – To be honest, no. I love designing and creating very different things. I believe it is a luxury to have the chance to use different materials, working with all kind of shapes and in spaces that have nothing in common.
I think freedom in creativity is very important.
---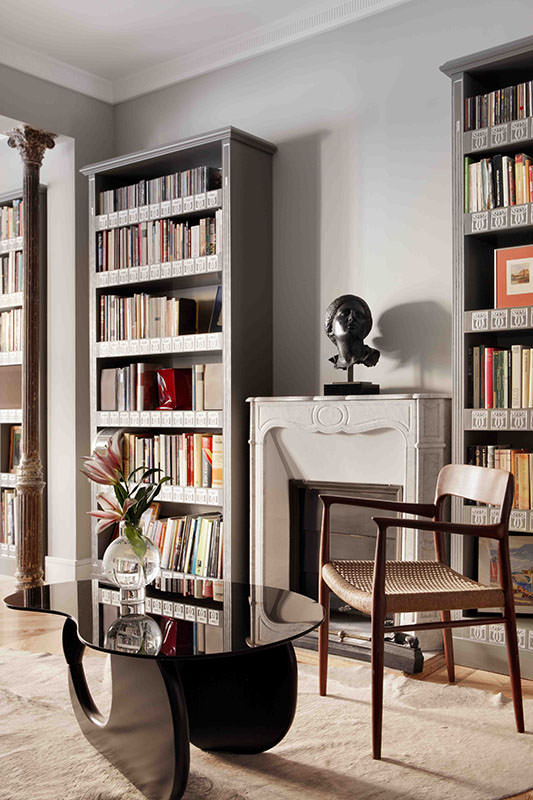 ---
Interiors by Inés Benavides
---
Iván Meade – What should every room have in it?
Inés Benavides – Anything that is very personal and important to the owner, a souvenir piece from a trip, a gift from someone special, a drawing from a child. What makes a room unique is the personal touch that you put into it. Art, design and antiques are very important, but not as much as its owner's  history.
---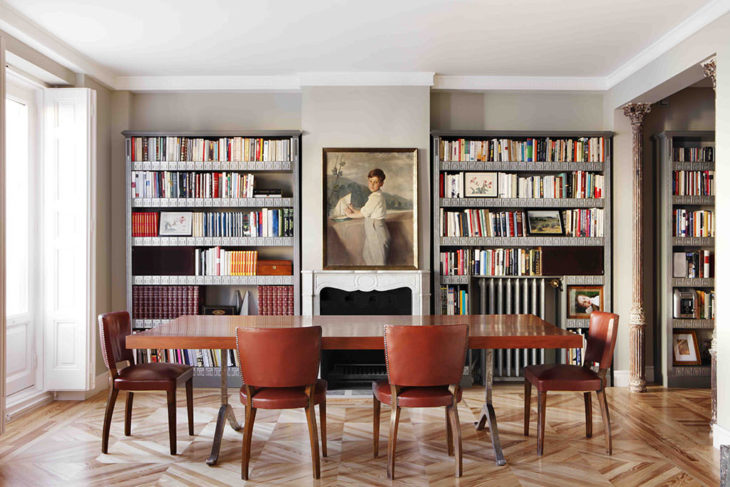 ---
Interiors by Inés Benavides
---
Iván Meade – What is your favourite interior design project and why?
Inés Benavides – I am working right now on a very exciting project. We have been asked by a communication company to completely change their image. Since their job is based on creativity and fun ideas, our objective is the same: to create a full project by developing very original ideas that will produce an unusual result.
---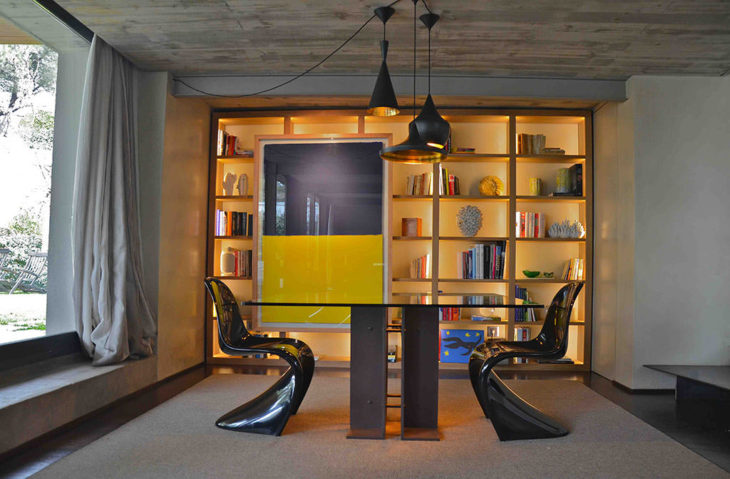 ---
Interiors by Inés Benavides
---
Iván Meade – Lastly, you have created a stunning body of work in a multitude of mediums – what would you like your legacy to be?
Inés Benavides – I would like people to understand through my work that there are thousands of ways to understand design and interior design. If I had to say something to the persons interested in my work it would be that aesthetics have no limit.
---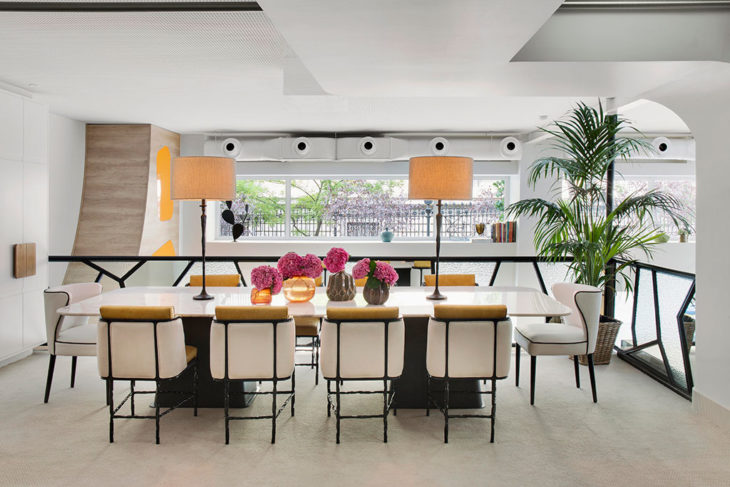 ---
Interiors by Inés Benavides
---
I invite you to visit Inés Benavides stunning body of work at her website: