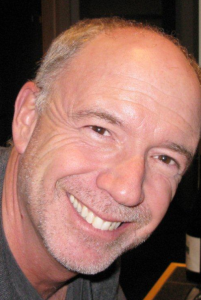 Jeff Smith
Jeff Smith is the owner of Smith Designs, a reputable and innovative architectural and interior design firm in Victoria BC. I admire Jeff's attention to detail and his ability to tackle any style of project while continuing to find new solutions that are both functional and beautiful. Smith Designs has also not only worked on a range of styles, but also project types (residential to commercial) and locations (local and international).
In business since 1987 and the recipient of multiple CHBA CARE Awards, and Georgie nominations, Smith Designs is known for the words that Jeff lives by "Clean, focused and finished". The company is also renowned for the customer service and personal attention given to each project.
I can't wait to get Jeff's input on design (locally and globally), please read on to get in on the conversation…
Iván Meade – What was your first experience with design?
Jeff Smith -My mother loved wallpapering, so I had to learn to survive…. my childhood daydreaming was renovation.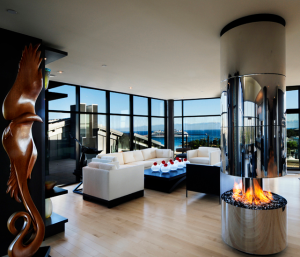 Interiors by Jeff Smith
Iván Meade – What is your favorite local find? Where did you get this item?
Jeff Smith – A teachers 'learning' to read book with Janet and Jack and Lucky the dog and Puff the kitten from the 30's, It makes me smile and think of innocence and unbridled joy. I bought it in a thrift store twenty odd years ago. I thought I'd use it in a child's room one day but have yet been able to give it up.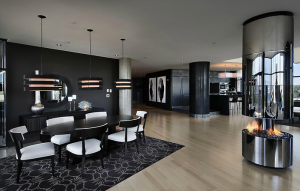 Interiors by Jeff Smith
Iván Meade – Why is important to you? How does this item reflect upon your personal design philosophy?
Jeff Smith – To embrace new technology, be open to discovery and never be afraid to try something new. Design is an organic process that sometimes can take you by the hand and lead you to something innovative and fresh.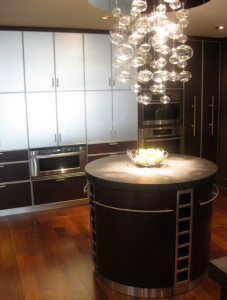 Interiors by Jeff Smith
Iván Meade – What is unique to contemporary west coast design?  I believe you are breaking the mold and showcasing your work in a new and more up to date interpretation of west coast design – how do you achieve this?
Jeff Smith – I think we have come to a point in time that we no longer have to apologize for our love affair with nature and our more laid back west coast lifestyle. That doesn't have to mean driftwood railings and beer can art, it simply means we've found the balance where contemporary living incorporates a new sensitivity to nature and quality of life style. Our homes and offices should support our personalities and not cause us to stumble throughout the day. I try to be honest to the space and incorporate new elements that reflect light and offer up a fresh attitude.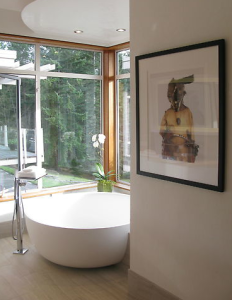 Interiors by Jeff Smith
Iván Meade – I noticed that in your projects you like to use chrome, I actually should say a custom use of chrome; which definitely adds a sense of uniqueness to each of your projects.  How do you sell the idea of custom to your clients?
Jeff Smith – Custom work is like a fingerprint , uniquely yours. It expresses an individuality that I feel is important in almost every project…and it often is the only way to resolve design issues when they come up. We always have said there are no problems, only solutions. Not all solutions are in a tidy box at your local supply store. So if custom is where you end up, just make it beautiful .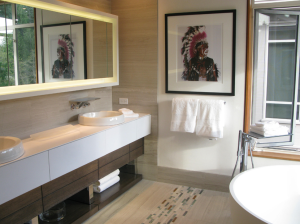 Interiors by Jeff Smith
Iván Meade – Space nowadays is at a premium – As a designer, it is clear that the adequate use of space is really important to you, but how do you incorporate these principles into your personal home?
Jeff Smith -For me, the truth in design lays in the act of reduction. Its easy to fill a space with a lot of beautiful objects but that doesn't make the room beautiful. Again, balance is the operative word. finding that place where anything less isn't enough and anything more is, well, too much. Let the space breathe, give it light and let the elements have their 15 minutes of fame…and all that other stuff, get rid of it. Enjoy what you have.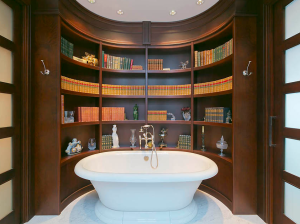 Interiors by Jeff Smith
Iván Meade – What is the most practical thing that you own and what is the most rare?
Jeff Smith – My sense of humour is a practical aspect in my work. This industry involves a lot of on the spot decision making, mix in some handholding of nervous (never renovated before) clients, trades people, and shipping and handling of products and equipment, neither of which tend to show up when you really, really want them  and you better have a healthy sense of humour. The most rare is a tough question. I love art, each one different and each with something that makes me love it everyday. I find I don't covet one over the next, a piece from 300 years ago can hold the same value to me as something I picked up yesterday. Put them close in the same environment, and see the dialogue they have have together, its that juxtaposition, that playful contrast, that is rare.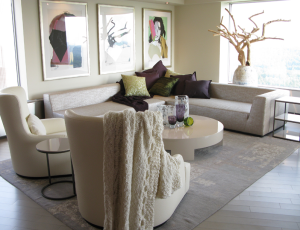 Interiors by Jeff Smith
Iván Meade – If you could design a home for anyone, who would it be?
Jeff Smith – I loved this question. We all have our heroes. In history and in contemporary life. If I had to pick one, Marcel Duchamp.  I think as a client, he'd be amazing and his input would be engaging and challenging. I'd get to explore all aspects of positive and negative space, review preconceptions and journey down a new path of discovery. My design wouldn't necessarily involve a uninal in the living room.
Interiors by Jeff Smith
Iván Meade – What are you excited about right now in the world of design?
Jeff Smith – New technology integrating into environment. I love the idea of seamless living where all the bells and whistles are there but not visible. Remember those ginormous speakers you had in University, or the television to had to get up to turn a knob to change channels?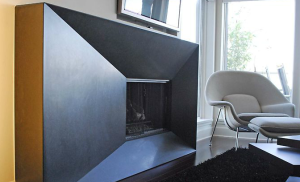 Interiors by Jeff Smith
Iván Meade – What project has given you the most satisfaction?
Jeff Smith – I've been blessed with amazing projects and clients who have been open to wonder and change. I couldn't possibly compare one from the next because each one is different and special. Having said that, the projects that have spanned a couple decades, where we staged out the renovations in five year increments, and I've watched their families grow up, and their homes evolve, fulfilling  their wish lists…they are my warm cuppa on a chilly windy day.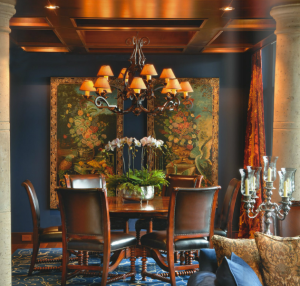 Interiors by Jeff Smith
Iván Meade –  Lastly, you have already created a stunning body of work with many mediums and styles. What would you like your legacy to be?
Jeff Smith – That people would say 'He helped us to see more, find a softer, kinder way of living'
I invite you visit Jeff Smith's stunning body of work at: