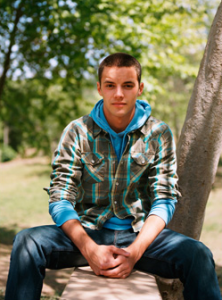 Kyle Schuneman
At the ripe old age of 24, interior designer Kyle Schuneman has already accomplished so much; he has been named a "Tastemaker" by Los Angeles Magazine, one of House Beautiful Magazine's "Next 20 Designers to Watch", and has been blogged about to no end. He has worked for big-names like Lipton, Herman Miller Furniture, Target, Dussault Apparel, "The Tyra Show" and several design magazines including Vogue Living (I'm not going to lie, we're kind of jealous!!!). You may also recognize Kyle from his many appearances on programs such as the KTLA Morning Show, magazines like Real Simple, Sunset and Dwell. Kyle is also currently developing a book and design series based on his philosophy that "interior design can solve real life problems".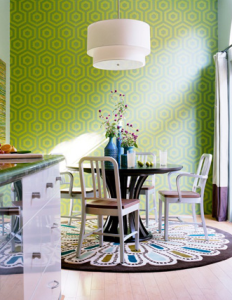 Interiors by Kyle Schuneman
Born and raised in Chicago, Kyle started his firm Live Well Designs in LA where he says clients really appreciate his "unpretentious approach to great style". His portfolio is fourfold: set design, interiors, events and prop styling. His designs are happy, comfortable, functional, bold and eclectic. He is not afraid to go outside the box – and it always turns out to be worth the risk. His spaces also have a sense of youthful whimsy which is a brilliant asset.
Kyle seems like a great guy, very personable, and I was thrilled that he accepted our request for an interview – this guy is going places!!!
Iván Meade – What was your first experience with design?
Kyle Schuneman – I don't think of design as just paint on walls or pretty furniture, I think of it as constantly surrounding us so I'd have to say growing up in a small condo in downtown Chicago was my first experience. My mom was always very interested in design and I saw how she used good design to her advantage to maximize space and create a positive environment that then lent itself to other parts of our lives.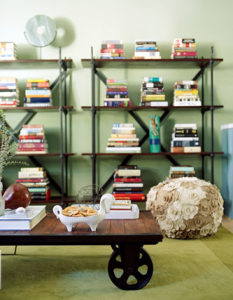 Interiors by Kyle Schuneman
.
Iván Meade – Who or what has influenced your style?
Kyle Schuneman – Everything inspires me.  Whether it be architects of skyscrapers who literally change the imprint of the world with design or the style of a hip hop dancer and how they combine bright colors and exaggerated sizes to express themselves, I am constantly seeing new things.  Travel is by far the most important part of a designers repertoire because what you experience and take in is what rounds out the imagination you have.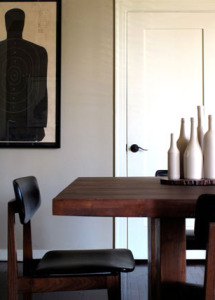 Interiors by Kyle Schuneman
Iván Meade – How would you describe your style?
Kyle Schuneman – I guess I'd describe it as comfortable and fun.  I hope that each space represents the people who live there because I love being able to bring out each client's unique point of view.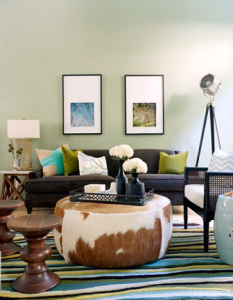 Interiors by Kyle Schuneman
Iván Meade – What is your design philosophy?
Kyle Schuneman – Function first.  Once you know function everything else will figure itself out.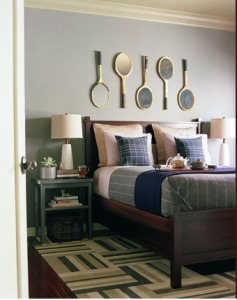 Interiors by Kyle Schuneman
Iván Meade – Do you have a favourite facet of your business (events, interiors, prop styling or set design)? If so, why is it your favourite?
Kyle Schuneman – I'd say set design is my favorite.  You get to create a story and I love that.  Whether it be in photos or on television I try to make my sets feel grounded in reality but still creating an ideal for the viewer.  It's also great to not have limitations like permits, exterior walls, etc. so you really get to design without constraints.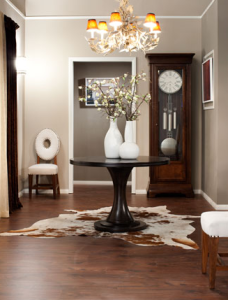 Set Design by Kyle Schuneman
Iván Meade – Oftentimes designers have other creative hobbies, you also have an art history background – do you partake in any creative pastimes?
Kyle Schuneman – I don't have any specific hobbies but I love learning new things. I'm blessed during the work week to collaborate with tons of creative people like photographers, wardrobe stylists, furniture makers so its nice to just relax. I love to be outside or just people watch.  I've always been reserved and like observing people, I learn the most seeing what others do than doing them myself I find.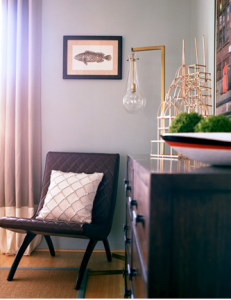 Interiors by Kyle Schuneman
Iván Meade – I know from experience that sometimes being young can be a challenge in this business, either people think you can't have much experience or that you will push them in a direction that is far too modern for them. Have you had to overcome any preconceived notions due to your age?
Kyle Schuneman – Tons.  I've had to prove myself for every job I've ever had. Being able to design an HGTV set at age 21 was no easy task.  There were tons of meetings, drawings, and whatever I could do to fight for the job, which I finally got.  When you see an opportunity you can't pass it up because those opportunities become your stepping stone to the next and so on.  In LA if you want an agent for prop styling/set design you already need a comprehensive portfolio so there's a catch 22 and everyone needs their break so proving yourself is part of the job.  I always use my young age as a positive though and never let people think of it as a negative.  I'd let people see that I had a new take on something or a youthful energy that they couldn't get with someone older.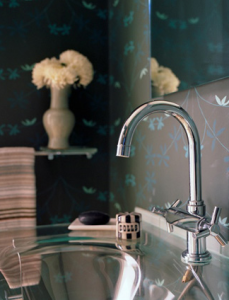 Interiors by Kyle Schuneman
Iván Meade – What are 3 things you can't live without?
Kyle Schuneman – Hoodies.  Organic Peanut Butter.  My family.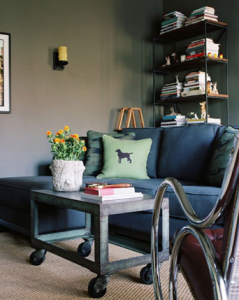 Interiors by Kyle Schuneman
Iván Meade – What are you excited about right now in the world of design?
Kyle Schuneman – I'm interested to see how the recession will affect design.  I think it will bring us down to more approachable design and instead of strive for some over the top home we will now strive for a place that is designed for great memories we have together.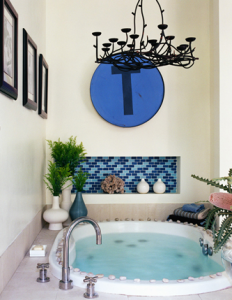 Interiors by Kyle Schuneman
Iván Meade – What would be your dream project?
Kyle Schuneman – I want to create a lifestyle product line and I eventually want to own some boutique hotels and design them to reflect the unique places they are in.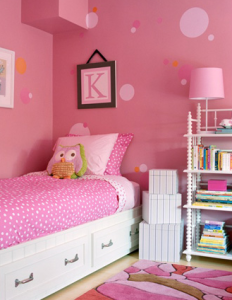 Interiors by Kyle Schuneman
Iván Meade – What project has given you the most satisfaction?
Kyle Schuneman – They all have made me better so I can't pick just one.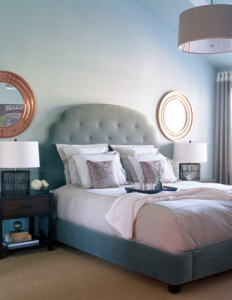 Interiors by Kyle Schuneman
Iván Meade – What is the best advice (design related or otherwise) that you have ever received?
Kyle Schuneman – I've been so lucky to have so many great people come into my life.  One person told me "always have at least 3 jobs" hence why I do all types of design and that advice has really come in handy during this recession.  If interiors are slow for clients I still have art directing jobs for magazines or advertising and also events to design so broadening what you're good at is essential for success.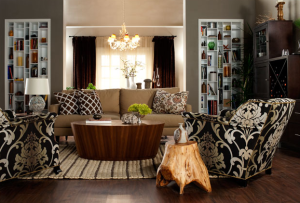 Set Design by Kyle Schuneman
Iván Meade – Could you tell us a little more about your book and design series project?, when and where will we be able to view them?
Kyle Schuneman – I'll keep you posted on this as the concrete details haven't been set yet.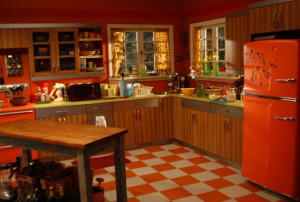 Set Design by Kyle Schuneman
Iván Meade – What is your next design venture?
Kyle Schuneman – Just finished an Entertainment Weekly cover and have some new interior clients I am excited about and also the Target Baby Catalog that I styled comes out at the end of this month.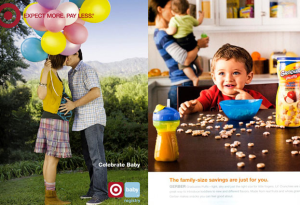 Prop Styling by Kyle Schuneman
Iván Meade – Lastly, you have already created a stunning body of work with many mediums and styles. What would you like your legacy to be?
Kyle Schuneman – I just want people to realize that design is so much more than just neutral walls and timid choices.  I'd love to have inspired people to make bold choices that really show off their individuality.  Life is too short to not express your true self and we can all learn things from each other and how we live.
I invite you to visit Kyle Schuneman's stunning body of work at his website:

.