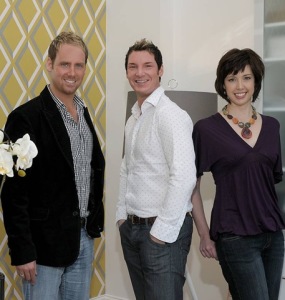 Atmosphere Interior Design
Atmosphere Interior Design was founded in 2004 by Trevor Ciona and Curtis Elmy and has been bringing sophisticated design to Saskatoon ever since. One may recognize this design duo from their many appearances in Western Living or their prestigious collection of awards. However, their design firm produces stunning work and they have a great design studio and blog "Atmosphere Randoms" to complete the design package.
Trevor successfully completed his Bachelor of Arts in Interior Design at Mount Royal College in Calgary and Curtis was formally trained as a graphic artist. Both have acquired substantial experience in retail – Trevor in architectural and design retailers, and Curtis was the graphic artist for a successful retail outlet. Another facet the pair have in common is their willingness and ability to achieve optimal client satisfaction and giving each home a unique personality.
"Trevor and Curtis have focused on studying the market so Atmosphere Interior Design is in touch with reliable resources of sophisticated, classic, traditional and contemporary design, sourcing furniture and design materials and products from around the world". – Atmosphere
I am always excited to find successful Canadian design talents and wanted to find out more about this great canadian firm, please read on for my interview with Trevor and Curtis…
Iván Meade – What was your first experience with design?
Trevor Ciona – My childhood bedroom. I was allowed to design it entirely, at the age of 10. I had the first room in Saskatoon with black carpet, the walls were black with white and grey wallpaper –and red was my accent. I selected all of the furniture, which I later sold (at an outrageous price) to my younger brother. I still love black, white and grey, so it was an experience that was truly telling.
Curtis Elmy – My first experience with design came a little later in life when I furnished and decorated my first apartment while attending University. The budget was tight so it wasn't much, but I loved that it was mine and represented my independence and the beginning of a life that I would create for myself.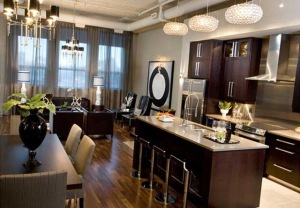 Interior Design by Atmosphere I.D.
Iván Meade – What is the one thing in life you cannot live without?
Trevor Ciona – Jack Black Lip Balm
Curtis Elmy – Tom Ford Cologne
** But seriously we would both say each other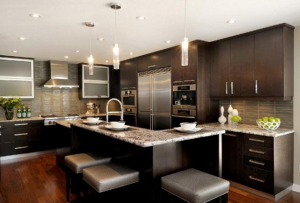 Interior Design by Atmosphere I.D.
Iván Meade – Your interiors are not just beautiful and contemporary but they are also very livable. How do you achieve that?
Trevor & Curtis – We design our own homes in a way that is entirely livable for us; however, we appreciate that the materials and finishes that we can live with, may be far too high maintenance for the average person. All of our clients LIVE in their homes, and don't want to be slaves to the design, so, we focus on finding a balance where we can achieve the same look, but with a far less demanding attention. Luckily, we don't mind being design slaves and live quite happily surrounded by polished, mirrored and lovely, breakable objects.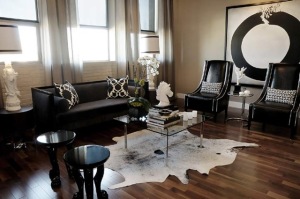 Interior Design by Atmosphere I.D.
Iván Meade – What motivates you to do your best on the job?
Trevor & Curtis – Many of our current clients have been referred to us by past clients, which is a huge compliment and responsibility. We want to make sure that we always create a result that lives up to the work that led them to us, and to do it with a spin that makes it uniquely their own.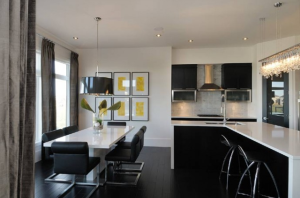 Interior Design by Atmosphere I.D.
Iván Meade – How is the design scene in Saskatchewan? What do you like about it and what you don't like about it?
Trevor & Curtis – The design scene in Saskatchewan is definitely growing. When we initially moved back to Saskatchewan from Alberta to start our firm, many people told us we were making a mistake. 6 years later we are pleased to say that our decision was the right one. The relationships we have built with our clients and within the local industry are what we find most rewarding about working here.
Occasionally we run into challenges finding just the right pieces in stock in Saskatoon, for a designer this can be a huge problem. But, what we can't find locally we manage to find online, through catalogues or have custom made. One way or another, we get what we want.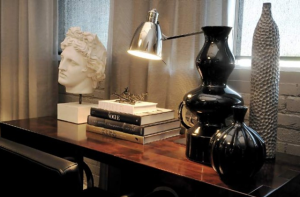 Interior Design by Atmosphere I.D.
.
Iván Meade – How have you influenced your community with your designs?
Trevor & Curtis – We often feel pressure to do things the way they have always been done, but we stand our ground. We continue to push the envelope and source new products and materials to bring to Saskatoon to keep things fresh and exciting. We also feel that by operating a professional, publicly recognized design firm, we've helped to created respect locally for our industry – it's not just decorating and picking paint colours, it's the entire package.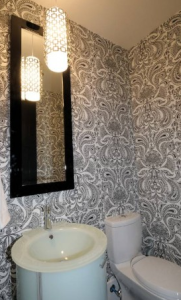 Interior Design by Atmosphere I.D.
Iván Meade – What are you excited about right now in the world of design?
Trevor & Curtis – It's exciting that design currently has such a strong presence – on television, in magazines, on-line and in our surroundings. There is a growing respect for the industry and acknowledgement of how important great design is to our everyday lives.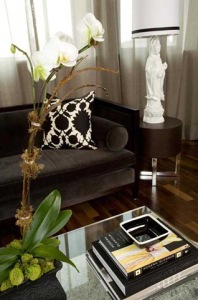 Interior Design by Atmosphere I.D.
.
Iván Meade – Your interior design firm seems to have the right attitude towards technology, What attracted you to social media?
Trevor & Curtis – Our business philosophy is to be different and stay ahead of the curve, and social media was just the next logical step for us. Social media is so important to any business for advertising and as an educational tool. There are no excuses for not being current or in touch with what your clients are expecting.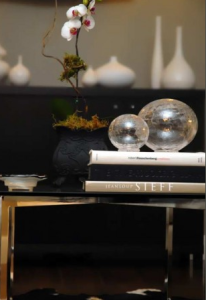 Interior Design by Atmosphere I.D.
Iván Meade – I found out about your firm through Twitter, when each of our blogs were nominated by House and Home as some of the best blogs in Canada. What does it mean for you to tweet, and to blog your ideas in design, your travel experiences and basically open your personal life to the web?
Curtis Elmy – I am the tweeter, and along with Heather, I work on the blog. It means a lot to us to be able to express ourselves to people who have an interest and appreciation for the field of interior design. It's also a great way for us to show how proud we are of what we do, and how much we appreciate our clients for allowing us to be creative through them. A very wise client, who introduced us to blogging, assured us that using Twitter and a Blog is not a form of boasting, it's an extension of one's confidence and that we should embrace it.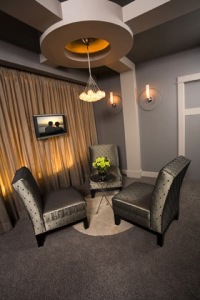 Interior Design by Atmosphere I.D.
Iván Meade – Who would you most like to collaborate with on a project?
Trevor Ciona – Kelly Wearstler
Curtis Elmy – Jonathan Adler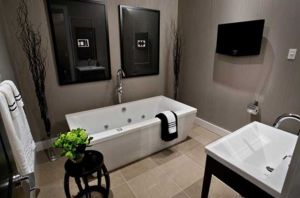 Interior Design by Atmosphere I.D.
Iván Meade – Curtis, How did you find the transition from graphics to interiors?
Curtis Elmy – It was a fairly natural transition, I feel the two avenues of design are very similar. A computer background is a huge asset when it comes to producing accurate technical drawings for our designs. Being a graphic designer has also helped tremendously as we are able to design and refresh the look of our website, blog and marketing materials in-house.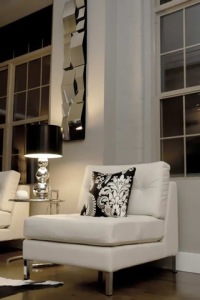 Interior Design by Atmosphere I.D.
Iván Meade – How have you found that the current economy has been shaping design trends?
Trevor & Curtis – The trend for us has been a move toward more custom furniture. Throughout the recession Saskatchewan's economy has remained fairly strong, so while we may not have felt the effects in terms of budget or a slowdown in work, we have noticed a significant difference in the availability, quality and selection of items that we had relied on in the past. Many manufacturers have seriously cut back their catalogues, so, to fill the gap we design the pieces we need and have them custom made for our client.
Interior Design by Atmosphere I.D.
Iván Meade – On your website you can read about the "new mystery showhome" you are working on.  Can you elaborate on this project?
Trevor & Curtis – It will be the first showhome that we have designed in its entirety – modern & glamorous while still being very masculine. We are introducing great wallpapers from all over the world, unique millwork designs and a sexy freestanding tub. It is approximately 3600 sq.ft. and an official announcement will be made shortly.
Iván Meade – Speaking of mysteries – Also on your website, under team, there is a mystery woman with no write up… who is she and what role does she play at Atmosphere Interior Design?
Trevor and Curtis – She would be Heather! Heather is our Project Coordinator and plays a significant role in managing all of our projects, clients and assisting us with the day to day requirements of our firm. We have expanded our offices to include a "Design Showroom" showcasing the best wallpaper and fabric books in the city. Heather assists customers who are designing on their own with access to our great collection of designer exclusive products.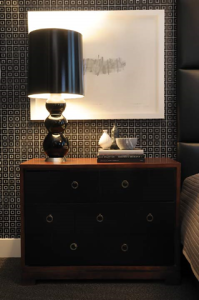 Interior Design by Atmosphere I.D.
Iván Meade – Lastly, you have already created a stunning body of work with many mediums and styles. What would you like your legacy to be?
Trevor and Curtis – We want to be known for influencing a strong progression in our interior design community. We want young designers to see what we were able to accomplish through our work ethic and strong client relationships. There are always buildings and spaces that have a distinct signature, and our dream is that Saskatoon will have many with ours.
I invite you to visit their stunning body of work in their website and interesting articles in their blog: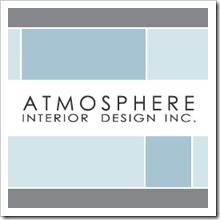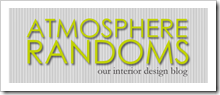 .