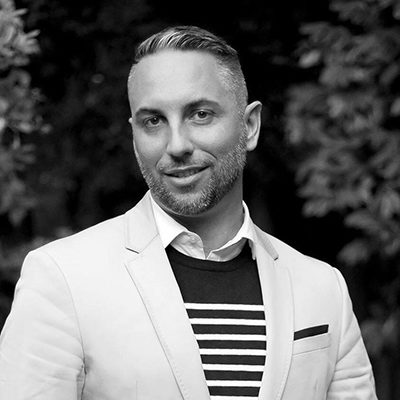 ---
Aaron B Duke
---
Aaron B Duke is the principal designer behind one of the most exclusive luxury lifestyle design studios in Bel Air, California. Duke has created with a design vocabulary of classicism, textural, predominately neutral-hued palettes, sophistication, and timeless design solutions that have a league of high profile fans desiring working with him.
Duke defines his success in the design industry by creating a collaborative environment with the client, architects, contractors, and art consultants. This way every project is created with integrity and aesthetically compliments the architecture and the way of life for his clientele.  I cannot agree more!
With a firm believe that lifestyle is a reflection of carefully curated moments and beloved treasures he translates his design ideas into the selection of that comfy chair where you enjoy a cup of coffee while reading the newspaper each morning, the antique heirloom that each generation cherishes and passes along the legend of it's origin, or the private jet with impeccably tailored leather seats and custom luggage – fashioned only for that deserving client.
Duke's reputation has earn him an impressive list of exclusive patrons that expect and have received tailor designs and one-of-a-kind timeless creations.
---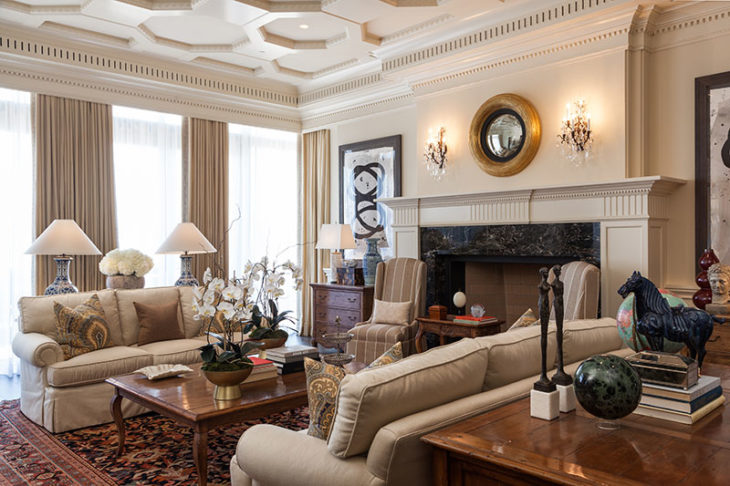 Interiors by Aaron B Duke
---
Iván Meade – What was your first experience with design?
 Aaron B Duke – It is funny.  I never intended to be an interior designer.  It all began on Monday, August 23, 2004 at 8AM in Ron Reed's Color Theory class.  I didn't know I wanted to be an interior designer until that very moment.  Ron shared with us all the multiple disciplines, skills, and functions of being an interior designer.  I guess it had never occurred to me, that interior designers created every built environment.  The design bug bit me, and I was hooked.
---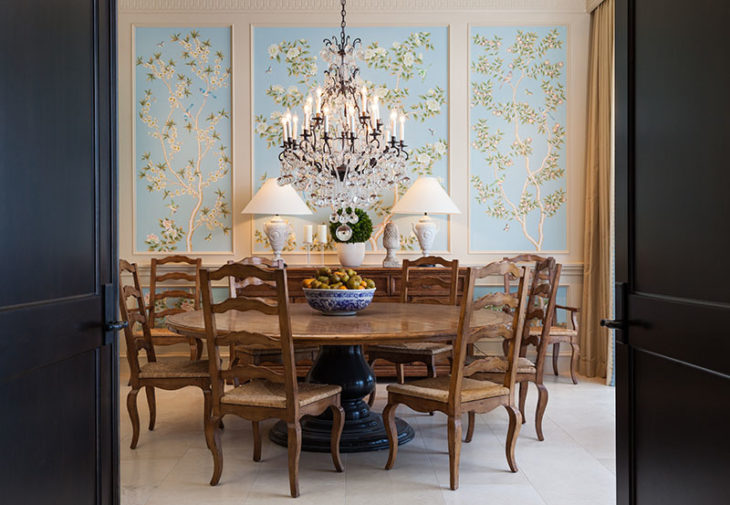 Interiors by Aaron B Duke
---
Iván Meade – What is design for you?
Aaron B Duke – Design is the world around me.  It touches the five senses, and it is experiential.
---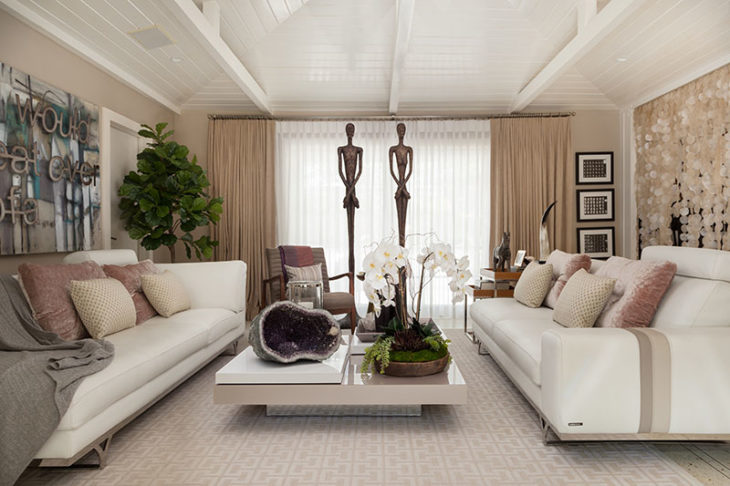 Interiors by Aaron B Duke
---
Iván Meade – How do you describe the value of design to your clients?
Aaron B Duke – I don't.  They either get it or they don't.  I only work with clients who know they need me. Whether they have worked with a designer before or not, I set the expectation from the initial contact.  I am upfront and honest about my fee structure.  It has been my experience that I only work with clients who happy pay my fees without negotiating.  I make this case early, so there is no confusion later. I provide reasoning.  When I was younger, I worked at the luxury retailer Neiman Marcus where I learned about features and benefits selling.  They are educated about all the features and services I will provide to them and how this will enhance their lives. Finally, I apply logic.  It does help to have a clearly thought-through logic to your work, and we spend a lot of time thinking about how to communicate that, so that way clients are far more likely to appreciate your design strategy.
---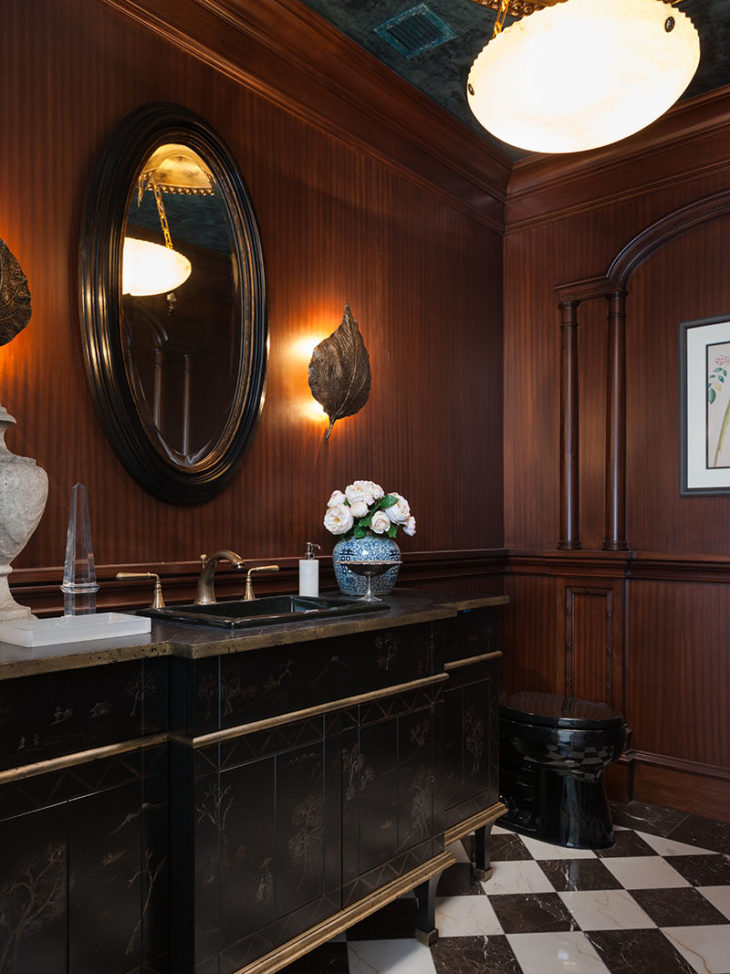 Interiors by Aaron B Duke
---
Iván Meade – What is the best advice you could give to somebody who is new in the world of design?
Aaron B Duke – How badly do you want it?  For me, it was all about curiosity and learning as much from school and my professional experience that I possibly could.  I was very fortunate to align myself with some of the best designers in the world, including: ForrestPerkins; Ike Isenhour; and Rose Tarlow Design.  Each one of those experience not only taught me about design, but I absorbed information from each of them:  How to run a successful design business; how to interface with clients and tradespeople; how to handle difficult situations; how to present to clients; how to design and fabricate custom furniture; how to bring value to your clients; and many more lessons that I have incorporated into my own design practice.  I urge anyone new to learn as much as you can and recognize that this is a service industry.  Come in eager to support your designer in any way they ask you.  Your job is to be the wind beneath their wings.
---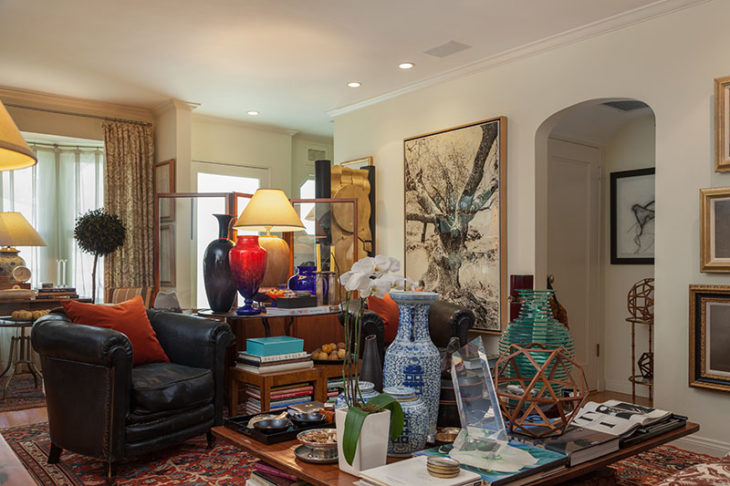 Interiors by Aaron B Duke
---
Iván Meade – According your design philosophy, you create experiences, a beautiful design experience by surrounding yourself with the best. Good design is an evident element in your work, but how you guide your design clients to be themselves and to get the best of themselves in the spaces you design for them?
Aaron B Duke – It is simple: LISTENING and ELEVATING.   I really pay close attention to what their needs, wants, wishes, and desires are that they are communicating to me.  Then, it is up to me to interpret that through creative design solutions.  In addition, I listen and watch what is really important to them.  They might have an item that has some sort of emotional significance to them, so I find ways to incorporate that into the design.  Clients notice and appreciate simple gestures like that. Many times, I create something completely bespoke for them whether it is in the interior architecture or a custom piece of furniture – it is tailor made just for them.  No one else will have it.  Sometimes, clients might know what they want or didn't know they wanted it until I suggest it to them.  I find this is taking the essence of who and what they truly are and taking it to the next level for them, which they wouldn't have been able to achieve on their own.
---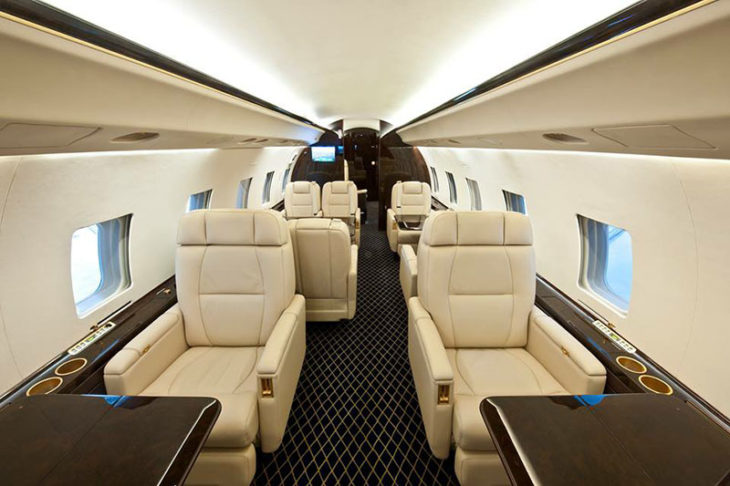 Interiors by Aaron B Duke
---
Iván Meade – Living in Los Angeles – Bel Air, one of the world's capital of style and fashion, must be an incredible experience – What is your favourite part about living there?
Aaron B Duke – There is SO much to be said about living in Los Angeles that all contribute to my lifestyle and design aesthetic.  We are truly a global city.  It is great to be surrounded by so many different cultures.  It has been an educational experience for me working with clients and learning about their traditions, customs, style, and aesthetics.  There is so much history and tradition rooted in the architecture and design in the City of Angels.  Everyday, I get to enjoy the beautiful weather.  I am a short drive to Palm Springs, Santa Barbara, and San Diego, so those are some of my quick weekend getaways.  Along the way, I get to enjoy the scenery: the mountains; the ocean; the native plants and vegetation.  I am a coinsure of fine food.  We have an incredible selection of restaurants that reflect the many different cuisines and cultures of Los Angeles.  Of course, there is Rodeo Drive in Beverly Hills where you can shop at the most exclusive and exquisite shops.  Los Angeles is experiencing an Renaissance of the visual and performing arts.  It is an exciting time to live here, witness it, and be a part of it.
---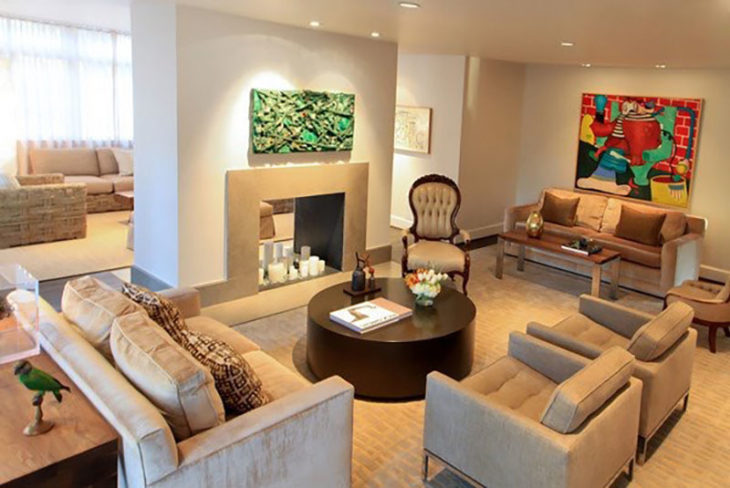 Interiors by Aaron B Duke
---
Iván Meade – What do you like and what you dislike about the design scene in Los Angeles?
Aaron B Duke – The one thing I dislike about the Los Angeles design scene is its geography.  We are fortunate to have the Pacific Design Center with many other showrooms and specialty stores in close proximity.  Unfortunately, not everything is located in that centralized area.  You can spend half and hour or more driving across town to certain showrooms.  Los Angeles is a large metropolis – so some days – my entire day may be driving from project to project from one side of the city to the other.  That can be exhausting.
Los Angeles is a diverse market and the body of designers reflects that diversity.  I recognize, I may not be the perfect designer for everyone; but I truly believe, there is a designer for everyone.  Not everyone caters to the high-end clientele.  Others have found a niche market creating beautiful designs for affordable prices.  I think this is wonderful.  It is making design more accessible to the general public and not just those that can afford the best and most expensive designers.
---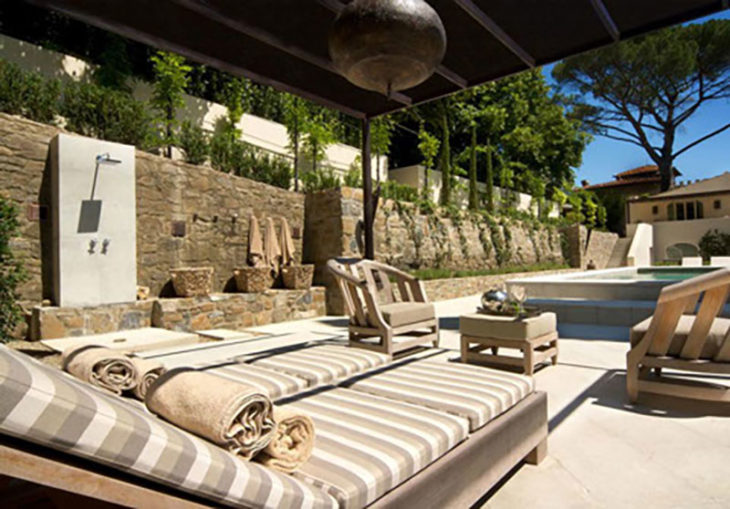 Interiors by Aaron B Duke
---
Iván Meade – Your designs propose a resolutely contemporary and innovative approach to luxury – What is luxury to you?
Aaron B Duke – Luxury to me is an visceral experience.  There is something about a luxury brand that makes it luxury. Sometimes it's the look and feel, quality and craftsmanship, bespoke, beautiful advertising, texture, the service you receive, the money you pay – and sometimes it's a little bit of everything. Many times, it's an experience you can't quite put your finger on, but you know it was special.
---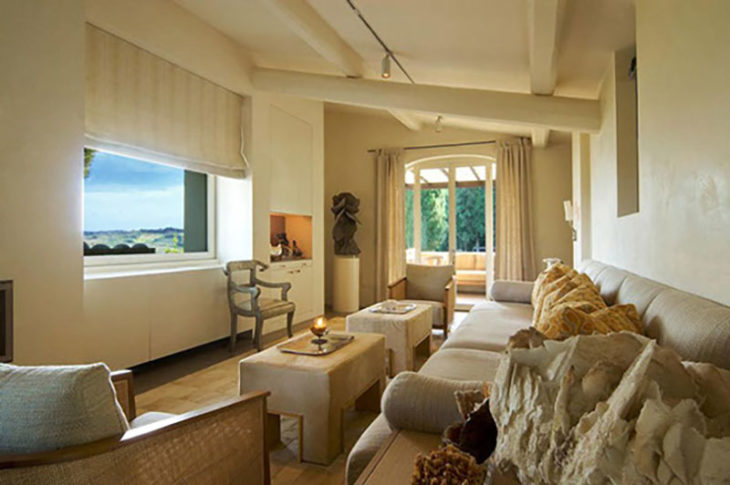 Interiors by Aaron B Duke
---
Iván Meade – What is your current favourite material, and why?
Aaron B Duke – LEATHER!  I have my secret source that I get naked hides, meaning they don't have a finish or any treatment on them.  Over time, it will wear and patina giving it character.
---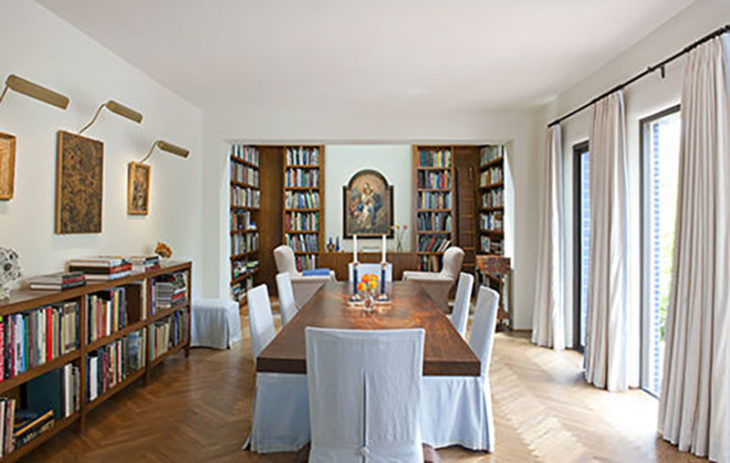 Interiors by Aaron B Duke
---
Iván Meade – In your opinion, what is the main element that every home should have?
Aaron B Duke – Every home should have a story.  For me, I am telling the story of my clients.  Who they are?  What is important to them?  Do they have family heirlooms that they want to share?  How do they live?  What is their style or aesthetic? How do they entertain?  Where do they like to travel?  What is their favorite meal?  What are their favorite flowers and scents?  I collect all this information, and I create an experience for them and their guest through modern luxury lifestyle design.
---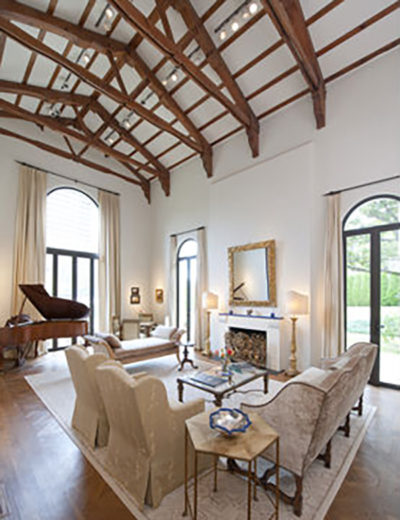 Interiors by Aaron B Duke
---
Iván Meade – 5 things you can't live without?
Aaron B Duke – In order of importance.
Crisp, white dress shirts. I wear one everyday.  It is my signature.  My favorites are from Ralph Lauren.
Terre d'Hermes cologne. I never leave home without it.
Ray Ban Aviator Sunglasses
White orchids in blue and white Chinese porcelain
A bath! Nothing is more relaxing or luxurious than taking a bath in the evenings before bed.


---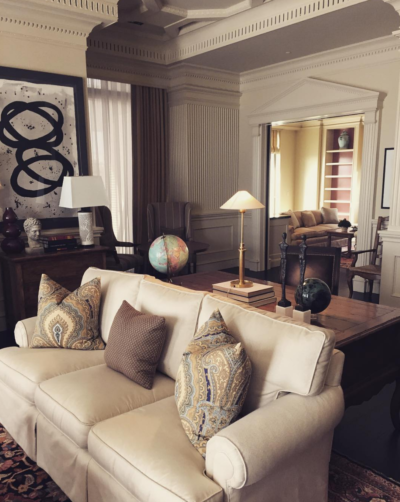 Interiors by Aaron B Duke
---
Iván Meade – What is your favourite project, and why?
Aaron B Duke – WOW!  There are so many.  Currently, I am working on a 12,000 square foot, classic Mediterranean home in Bel Air.  The design is going to be impeccable.  It has been my favorite project, because of the clients.  They are so kind and appreciative of all my efforts.  They have complete trust and honor my vision for their dream home.  It is a true collaboration.  The contractor and all the tradespeople are committed to excellence in service, quality, and craftsmanship.  It is truly a magical experience – one that I am very grateful to get the opportunity to experience.
---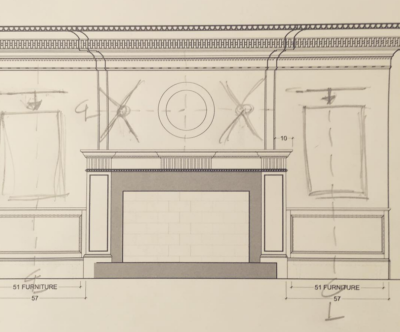 Interiors by Aaron B Duke
---
Iván Meade – Lastly, you have already created a stunning body of work.  What would you like your legacy to be?
Aaron B Duke – First of all, thank you for your compliments.  Of course, I want to be remembered for my design work; but most importantly, I want my legacy to be my personality, character, and values.  Without these traits, the design doesn't really matter that much, to me.  I want friends, family, clients, contractors, and industry partners to remember me for the man that I am and how I treated them and made them feel every single day.
---
I invite you to visit the stunning work of Aaron B Duke's at his website:
---

---